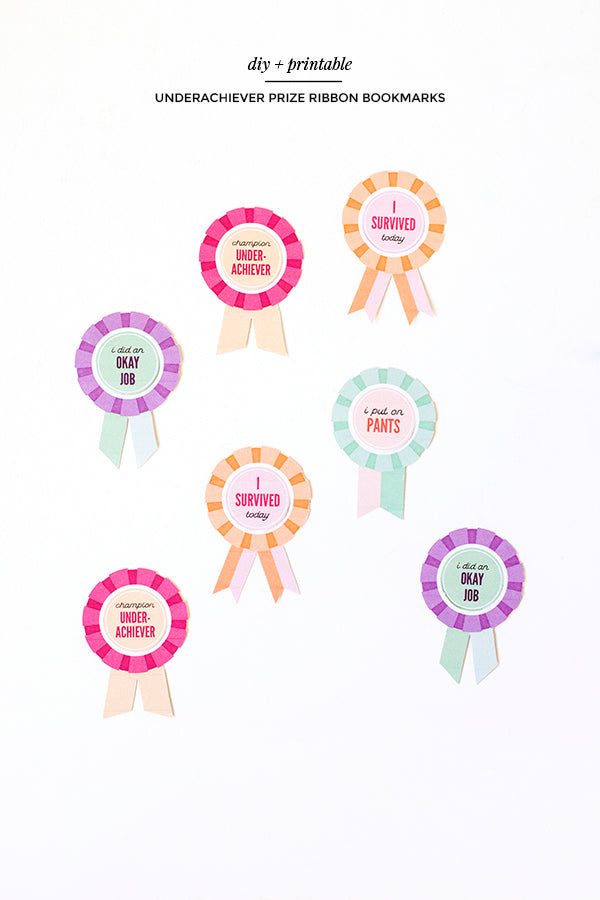 So guess what guys? After making a pretty solid new year's resolution way back in January to live slower, take better care of myself and do things like read more (you totally remember that because you're hanging onto my every word right? 😉 )… lo and behold I'm actually reading more!
Which is pretty exciting for me because I've never achieved even part of a new year's resolution before. Also, it means I now I have an excuse to start gathering books and book-related accessories (yayyyy!).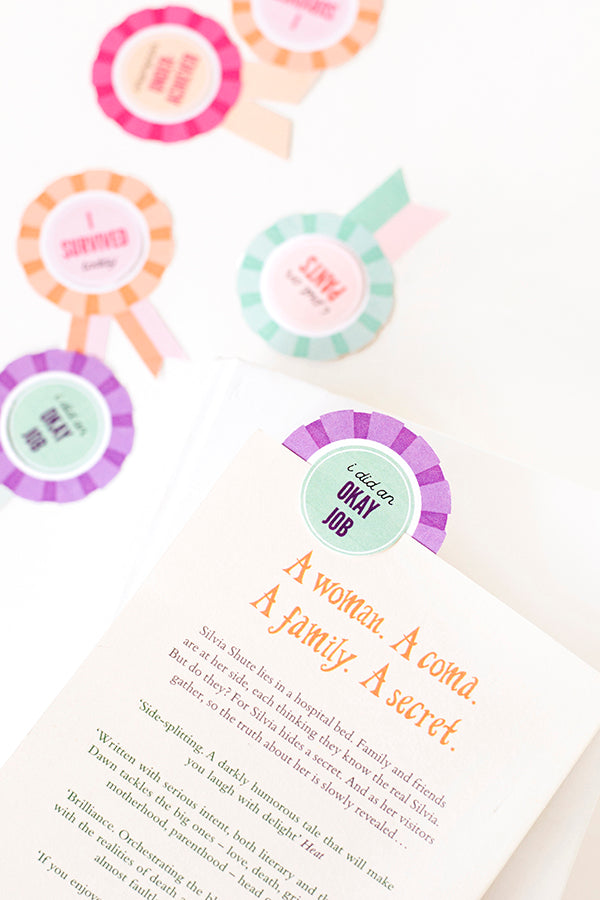 To celebrate, I decided to make up some bookmarks to use as I thumb through my novels. And not just any old bookmarks mind you, but ones in the form of award ribbons for underachievers!
Because let's face it, 'reading more' isn't exactly the world's biggest achievement but I'm still pretty chuffed about it. And really, we don't have to be winning gold medals all the time to feel good about ourselves right? I'm all for dishing out a little positive reinforcement, even on the days when the only thing you're in the mood for is lying on the couch in front of the TV. Big props to you if you managed to put on pants before you got to said couch. 😉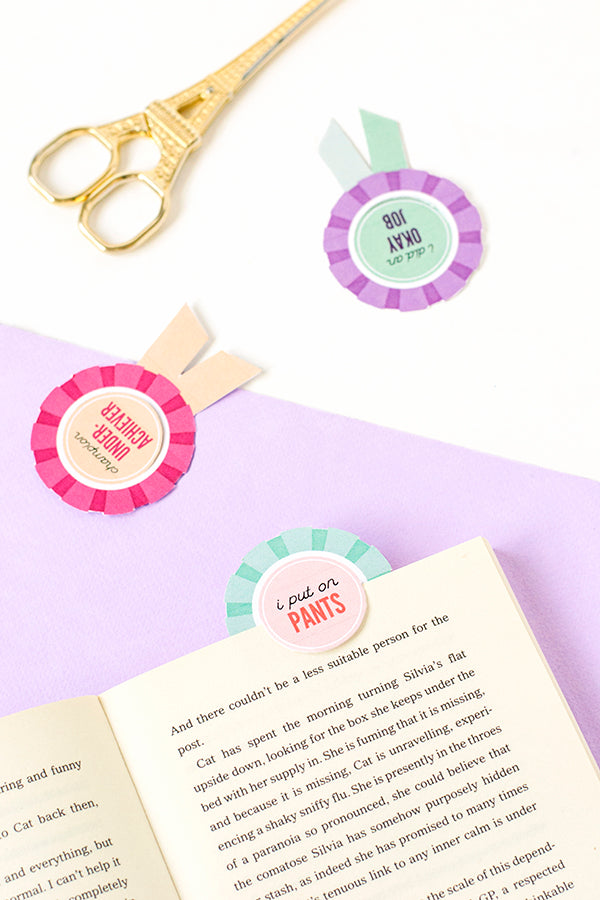 These fun paper-holding pals will make sure you don't lose your spot when you're in the middle of your next page turner. They're also super easy to make and all you need is a sheet of card to get started. So how about it? Get that white cardboard out and let's get making!
Materials
Bookmark printable (see the end of this post to download)
White A4 card
Clear contact paper (optional)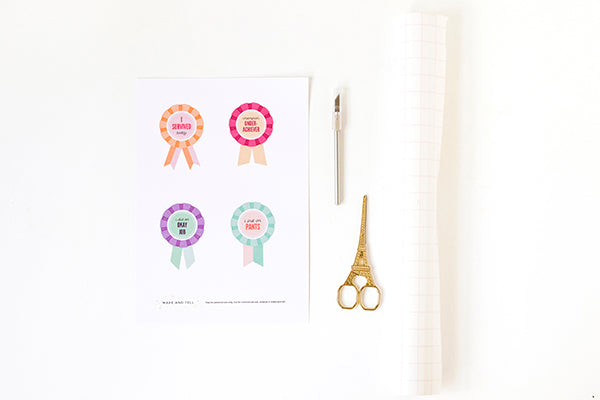 Step 1
Download the printable underachiever ribbon bookmark file (at the end of this post), print it onto white A4 card and cut out each of the prize ribbons with a pair of scissors.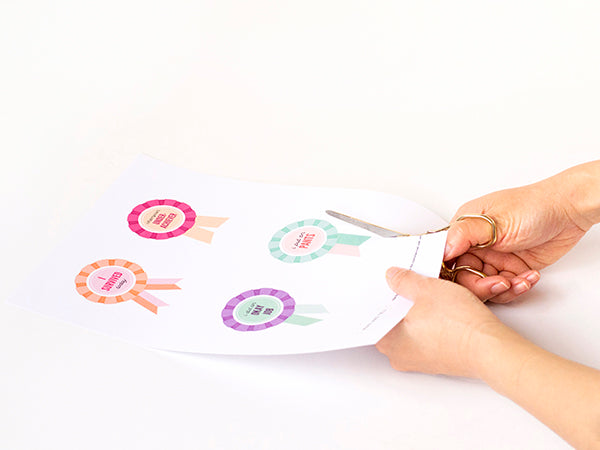 Step 2 (optional)
Cover the front and back of each bookmark in contact paper, then trim off the excess. This step is only necessary if you feel your bookmarks are going to be subject to a lot of wear and tear.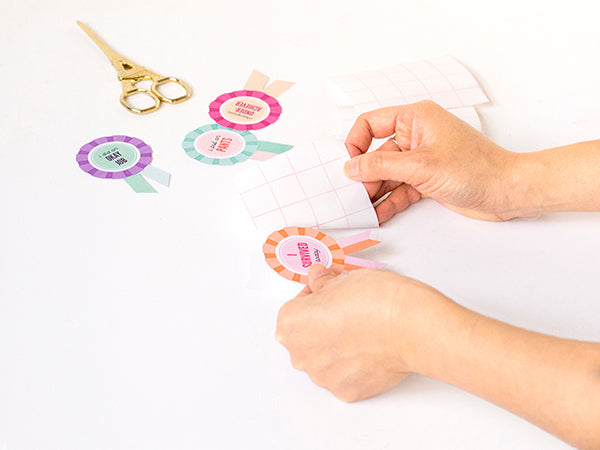 Step 3
Use a craft knife to carefully cut along the bottom half of the coloured circle on each prize ribbon. This will create a flap to help keep the bookmark in place on your page.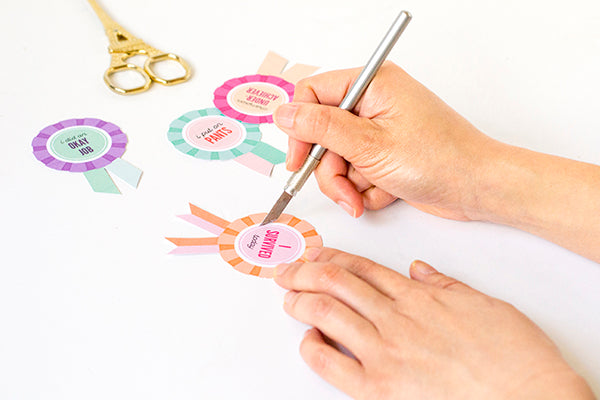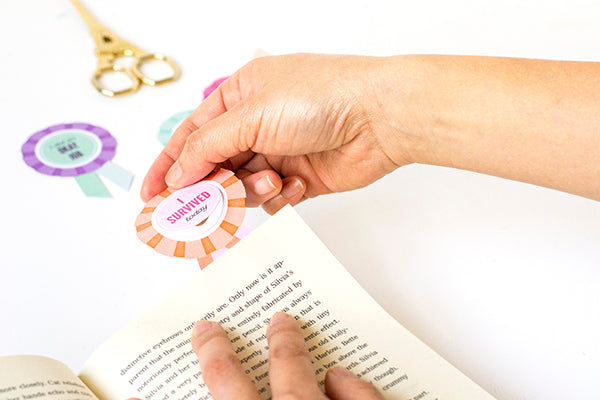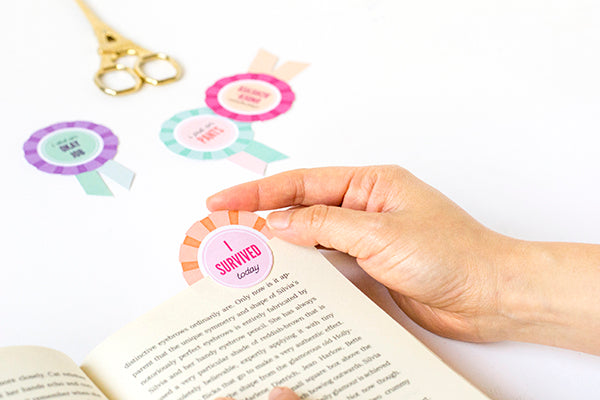 How's that for an easy craft project? With barely ten minutes of effort, you have some super encouraging page markers for your next reading sesh!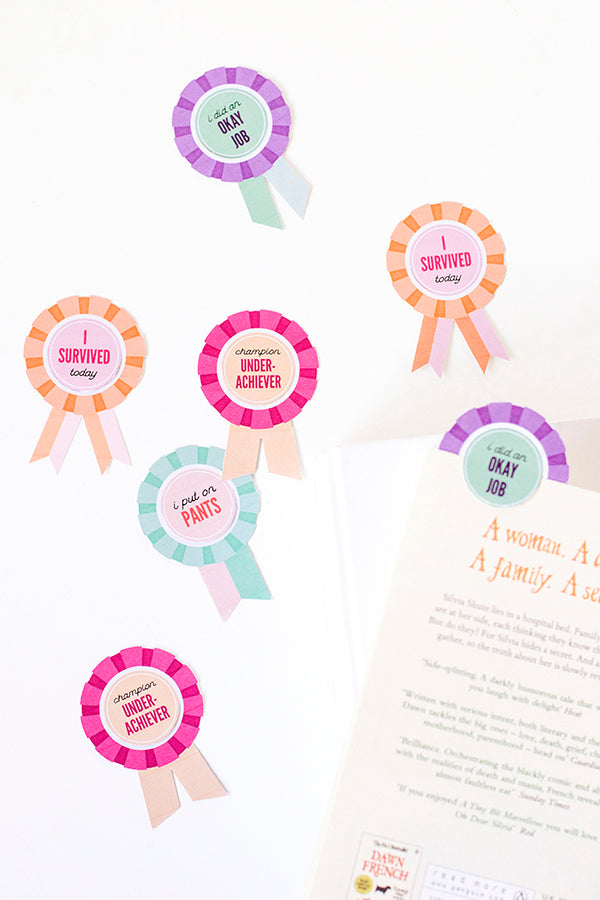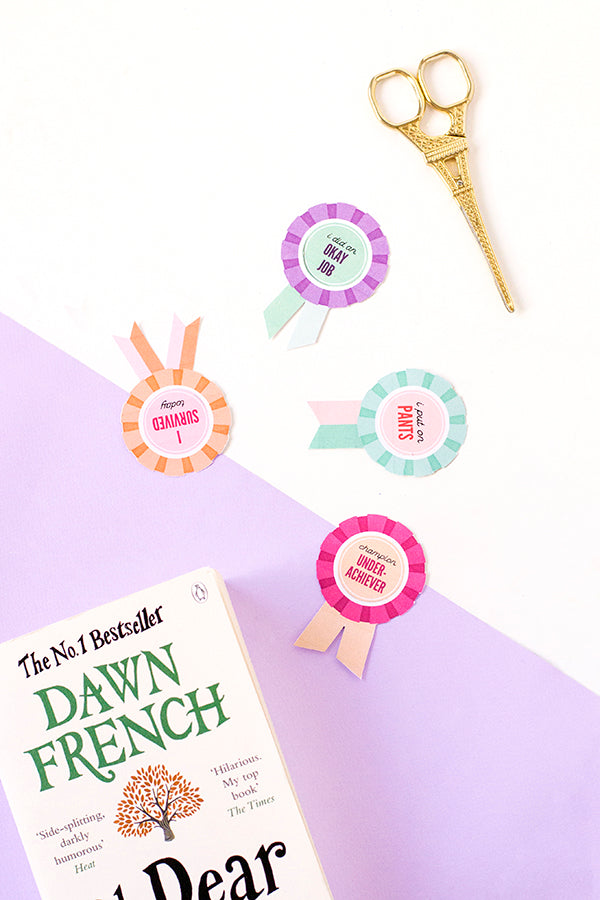 Now that I've got my bookmarks in hand, all I need is a list of good reads to start adding to my collection. Have you got any suggestions? If you do, leave me a note below – I'd love to know what your favourite novels are!

Underachiever prize ribbon bookmark printable
xx Steph