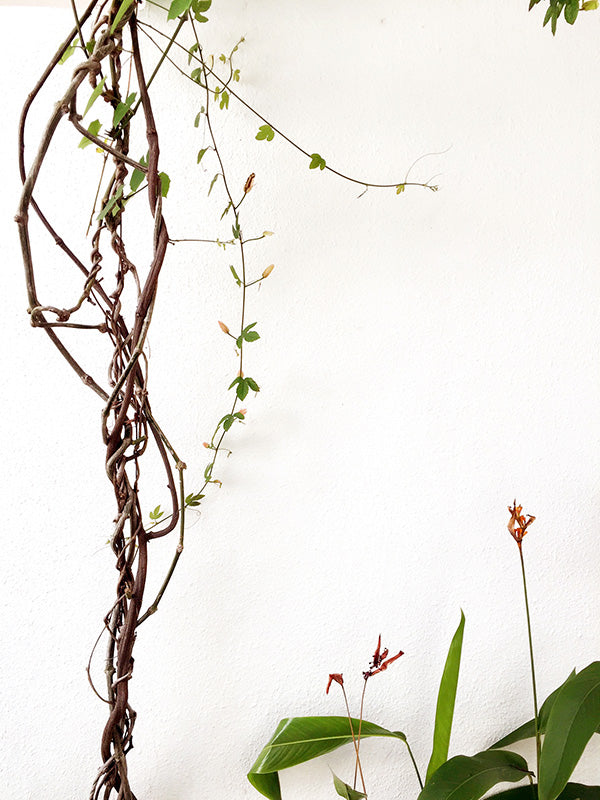 Happy Friday! My friends and I have got severe post holiday blues, so this week has been a bit ho-hum for all of us. It wasn't made any better by the fact that I managed to get sucked straight into work upon arriving back – it kinda feels like I got steamrollered by the equivalent of a work mack truck. Needless to say, I'm very much looking forward to the weekend.
If you're curious about the plant pic above, I snapped that while I was away because I loved how the curling tendrils and vibrant shades of the vines and flowers contrasted so beautifully with the white wall. If only all of my life could be so prettily tropical and tranquil hey? 😉
Onwards and upwards, it's almost the weekend and next week's a brand new start. I hope you have a great one!
xx Steph