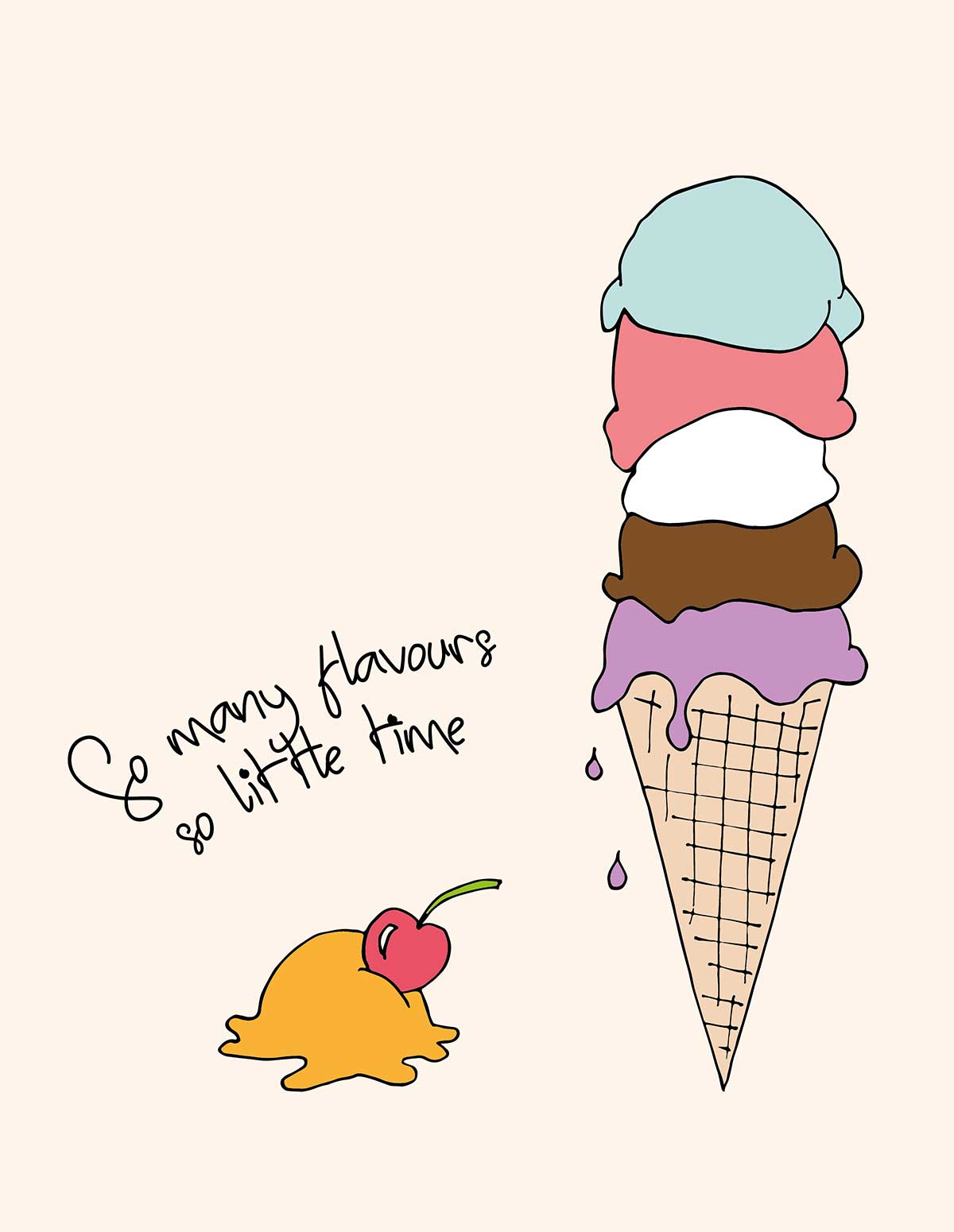 Have you guys noticed the incredible number of free fonts up for grabs lately? It's heaven for a font nerd like me, but with so many good ones to choose from, selecting just one to showcase each month is getting harder and harder! First world problems hey? 😉
I ended up going with this font to share today because I'm always a sucker for a good handwritten script. And let's face it, you can't go wrong with a name like Sugar Candy!
I love how casual and effortlessly pretty this typeface is… and with both uppercase and lowercase characters plus a set of alternates, it's an easy font to use as a feature in your designs. See Pixel Surplus for the free download!
xx Steph
ps. If that ice cream cone looks familiar, it's because I borrowed it from my 'Chill out' wall art, which you can download for free here.