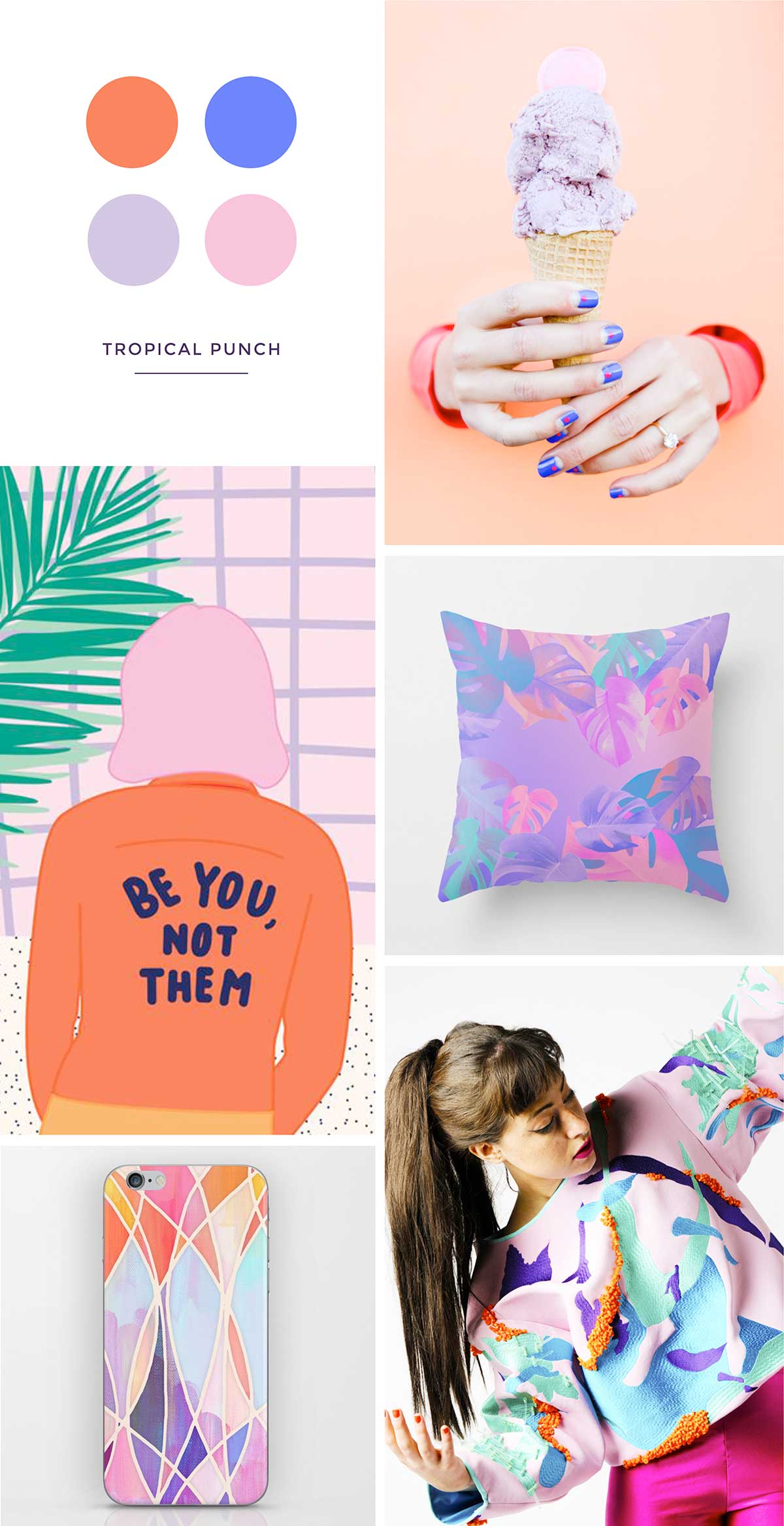 crescent nail art | 'be you, not them' iphone wallpaper | throw pillow | phone case | embroidered top
After taking a photo of Lauren on her favourite tropical blanket yesterday (you can see the pic here!), I was inspired to put together a summer mood board because I noticed that purple fits really well in a tropical colour scheme! Ordinarily, it isn't a shade I'd associate with warmer weather but that just goes to show what I know right?
And now that I've pulled these pretty images together, I can well and truly say that this combo's got me hooked! You can bet once summer rolls around I'll be using purple and peach a lot more in my designs – they provide a nice alternative to the usual tropical pinks, yellows and greens. How do you feel about this mix… is it one you'd use in your summer decorating?
xx Steph