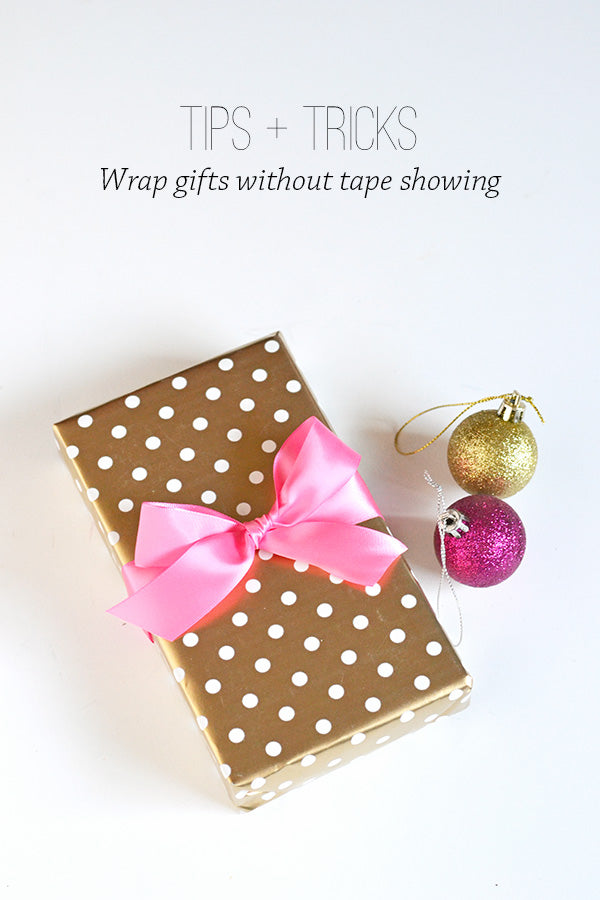 Guys, I can't believe it's almost Christmas. It's so close now I can practically taste the baked ham. And yet, true to form, I'm still running around to get last minute presents, which means I haven't even STARTED wrapping yet. Three days to go until the big day… argh deep breaths!
Ahem. If you're a bit last-minute like me and haven't yet wrapped your presents, this tip will help to make your gifts so neat and tidy it'll seem like they were bought and planned for months ago. It's very simple to do and you won't have to deal with any messy glues that crinkle your paper. Go on, gather your gifts and let's get wrapping 🙂
Materials
Double sided tape
Gift wrap
Scissors
A present
Ribbon (optional)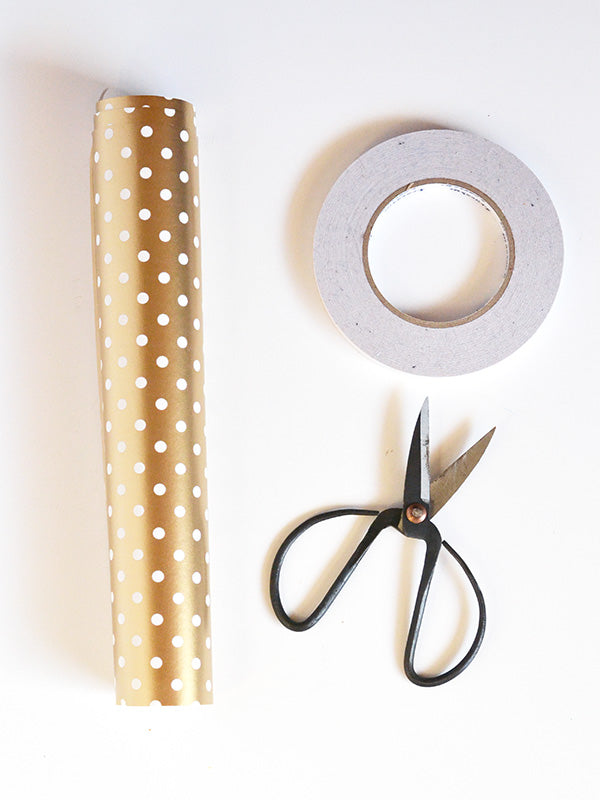 Step 1
Cut your paper to size and lay it print-side down. Place your gift on top and fold one half of the paper over the gift. Place a strip of double-sided tape on the other half of the paper, remove the backing and then fold that side of the paper over, so that it encloses the gift.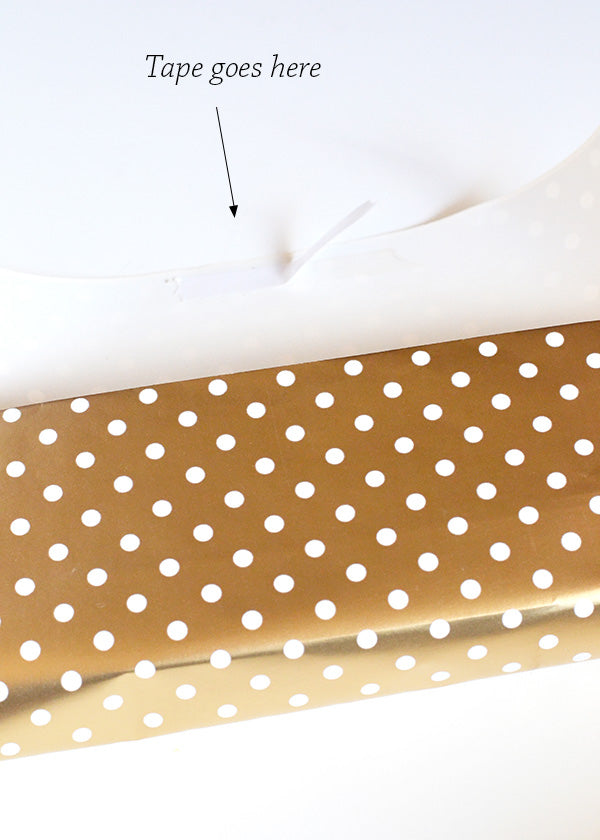 Step 2
Fold the gift wrap at the sides of your gift so it forms a triangle on each side. Add some double-sided tape to the edges, remove the backing and fold the triangles upward and over so they seal your gift inside.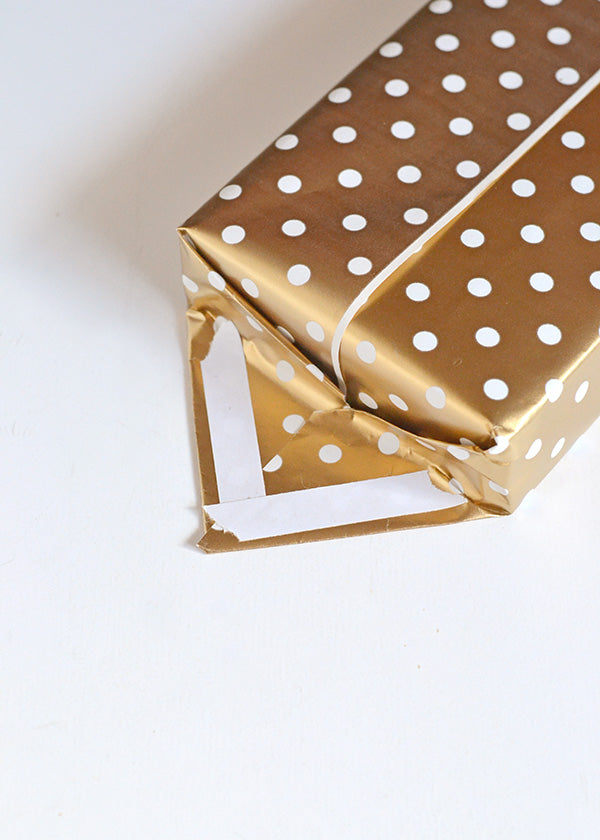 And hey presto… you've got yourself a neatly wrapped present with no tape in sight!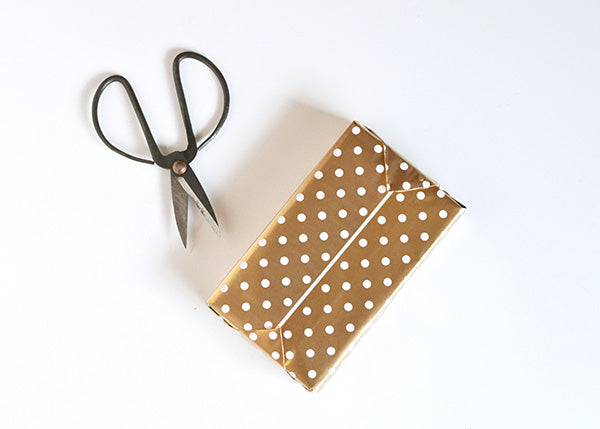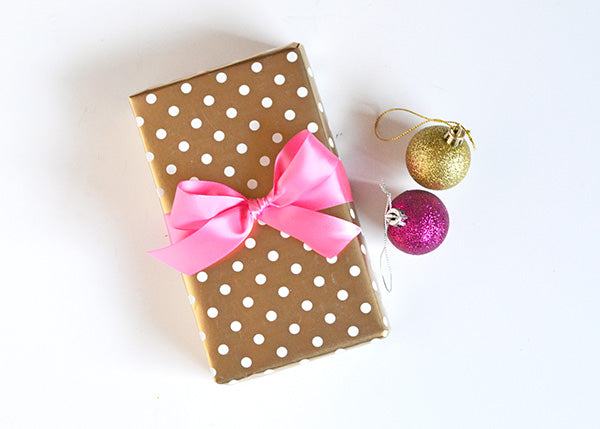 Just add some ribbon and you're all set for Christmas day!
xx Steph