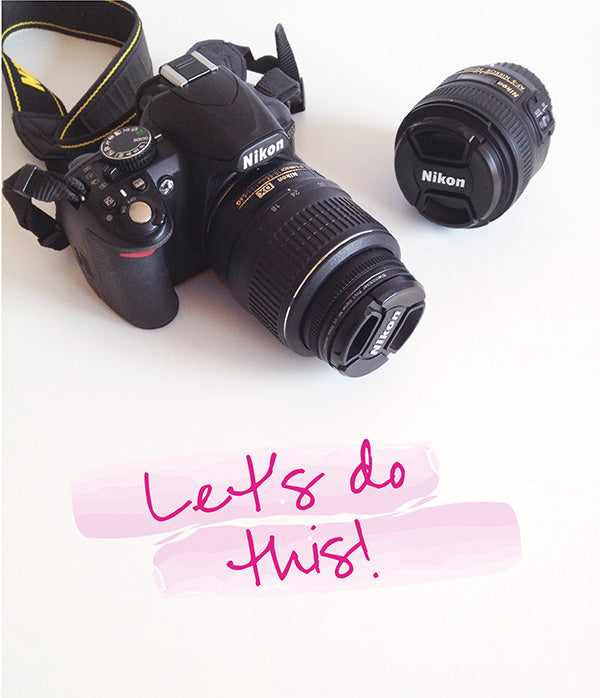 Alright guys, I have something to share with you but you have to promise not to judge okay? Okay. 🙂
I've been making stuff for this blog for almost half a year now, and before that I used to design wedding stationery. And all of that time, I've been taking (hopefully pretty!) photos of my work.
Based on this, I think most folks assume that I know my way fairly well around an SLR camera. But actually, all my photos have been taken on my iPhone. Not even an iPhone 5 or 6 either, just my little, 'starting to break down and look rather ratty' iPhone 4S.
To make matters worse, my lovely, thoughtful husband bought me an SLR over a year ago so I could use it for product photography. And I haven't touched it.
I can hear you saying now 'For the love of all that's good, WHY?'. And the answer is, I honestly don't know! I did try to use the SLR once, and my photos came out so dark and horrid that I didn't touch it again. I also found I couldn't get close enough to the objects I was shooting without having the camera protest.
I guess it comes down to the fact that I'm a creature of habit, the SLR was an unknown and the phone was just easier. But I've recently gotten a new lens from a friend (a nice 50mm one that may solve some of my past camera problems), so it's time for  a change!
I'm upping my game folks and hopefully that'll mean much nicer project photography for your DIY viewing pleasure. 🙂
Wish me luck!
xx Steph