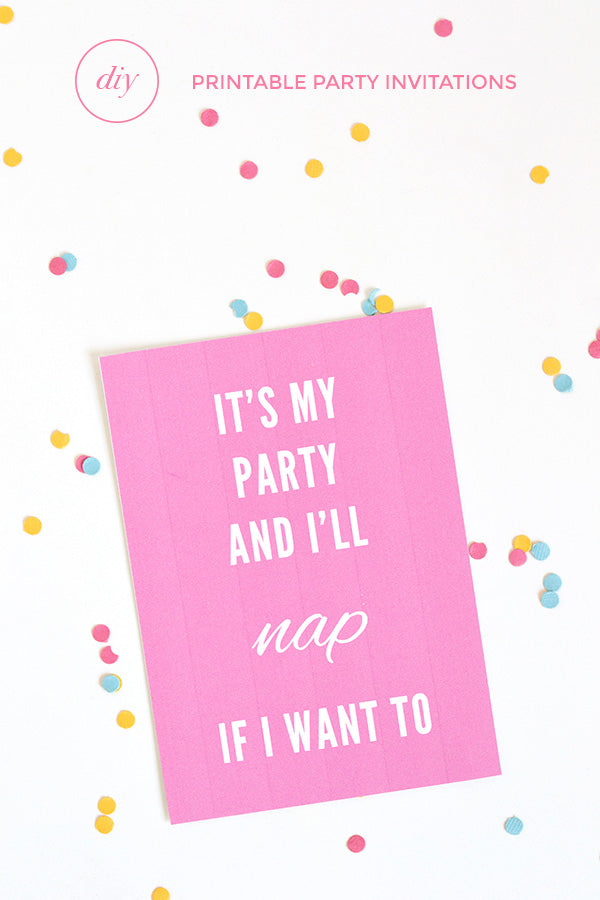 Today marks my first blog birthday. Am I surprised to find myself here? Yes indeedy. This is totally one of those 'where does the time go, I can't believe it's been a year, the weeks sure do fly by' kind of moments. Seriously, where does the time go?!
In true Make and Tell style, I couldn't let today pass by without a nice little freebie, and because this is a birthday celebration, this printable comes in the form of a fillable 'It's my party' invitation! And when I say 'fillable', I don't just mean writing in the text on the back, I mean you can customise the front of the invite too! Because we all know I'm not your conventional party gal and I'd much rather nap or craft than party til the wee hours of the morning. Who's with me? 🙂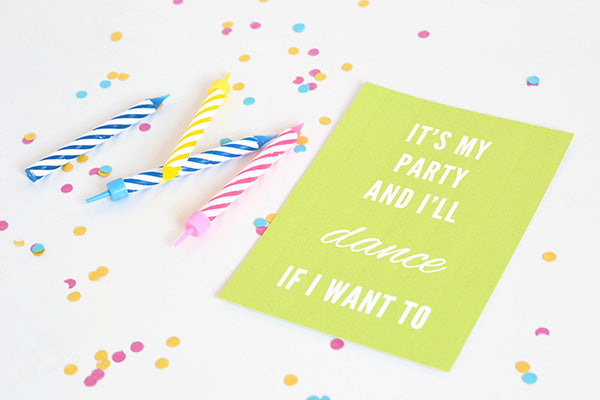 Before we get to the DIY, I wanted to take a little time to say a great BIG thank you. Because honestly, as much as I love to craft and I'll always be a maker, it's your support and enthusiasm for my projects that keeps me coming back to this space. Without getting too sappy, I just want to say that I'm so grateful for the fantastic, caring community I've connected with through this blog… and yes, that means you! Sending big hugs your way because you are truly awesome. xx
Have I put you to sleep yet with my ramblings? I hope not, because it's time to get making! This project is a great way to add little cheekiness and a lot of fun to your party invites, so find a colour printer and let's get started.
Materials
White card
Scissors or craft knife
Glue or double-sided tape
Black pen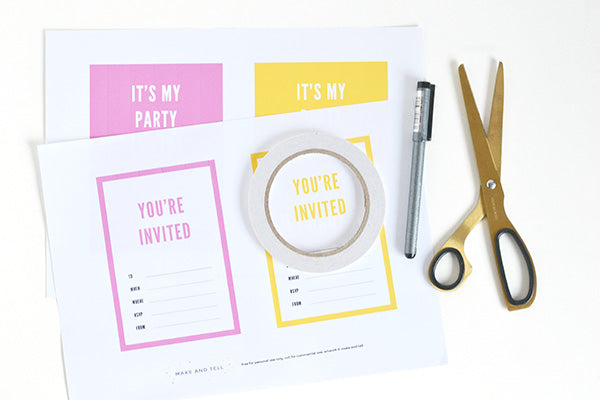 Step 1
Download the 'It's my party' printable (at the end of this post), open it in Acrobat and fill in the 'It's my party' phrase in the areas indicated (i.e. 'It's my party and I'll [INSERT WORD HERE] if I want to'). Sadly, I don't think the forms will work properly on Mac 'Preview', so if you don't already have Acrobat you may need to download it first.
Once you've filled in your party phrases, print the file out onto good quality white card.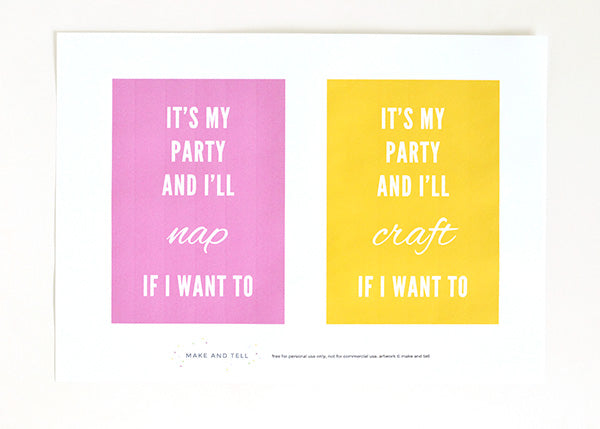 Step 2
Cut out each part of the invite using scissors or a craft knife.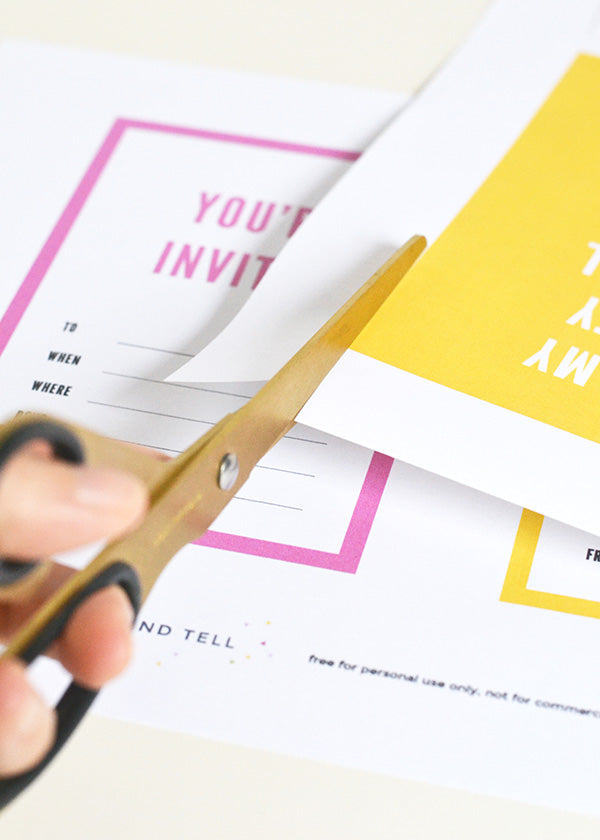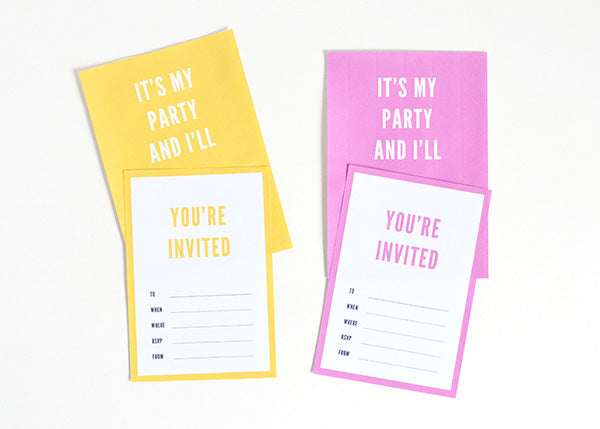 Step 3
Apply glue or double-sided tape to the backs of the 'You're invited' pieces and adhere them to the backs of the 'It's my party' pieces. The end result will be a double-sided invitation.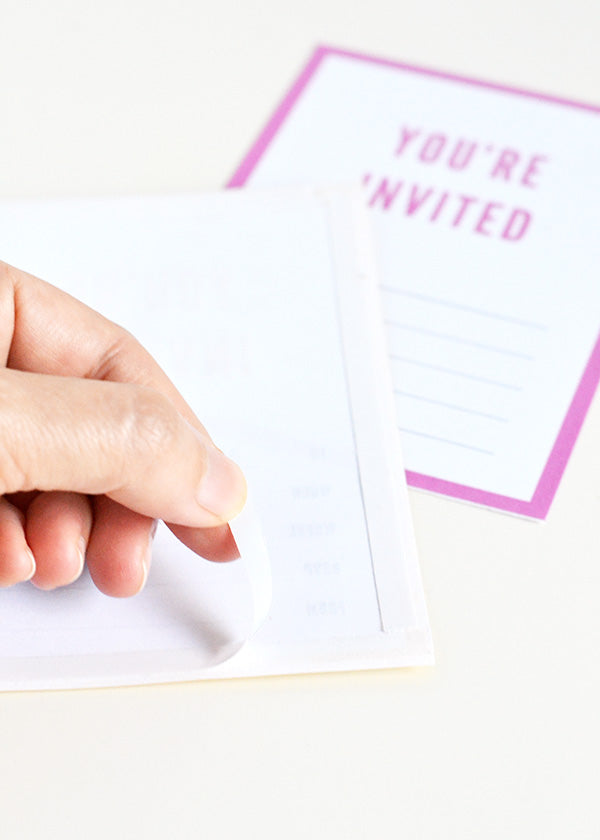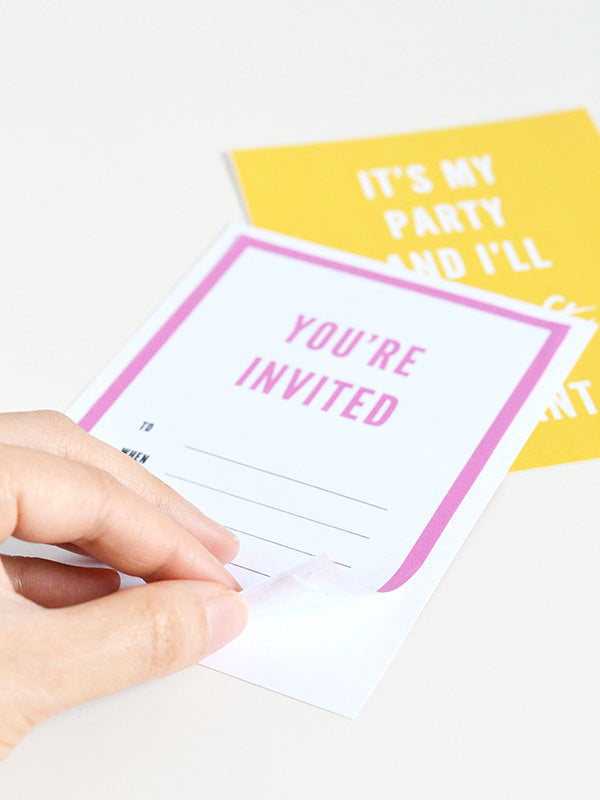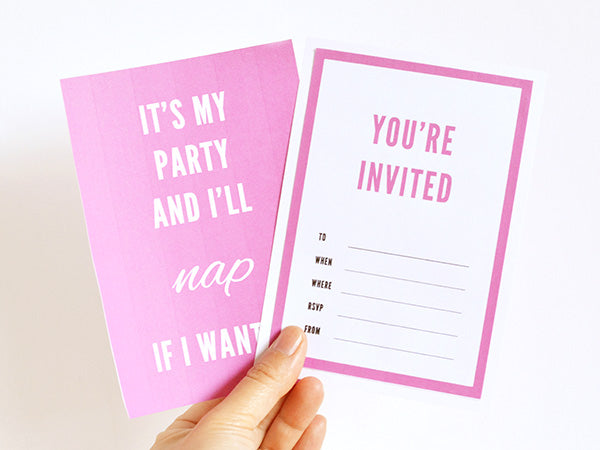 Step 4
Fill in the details of your party on the back using a black pen.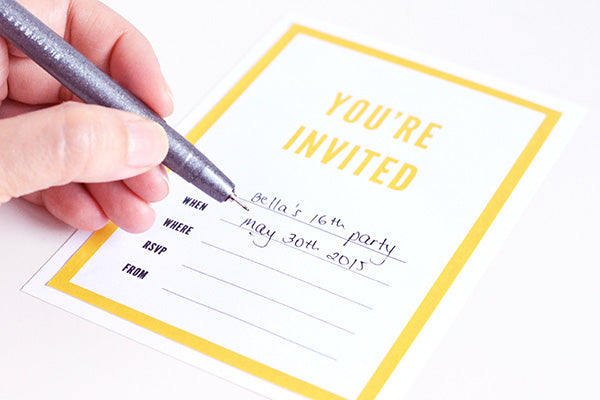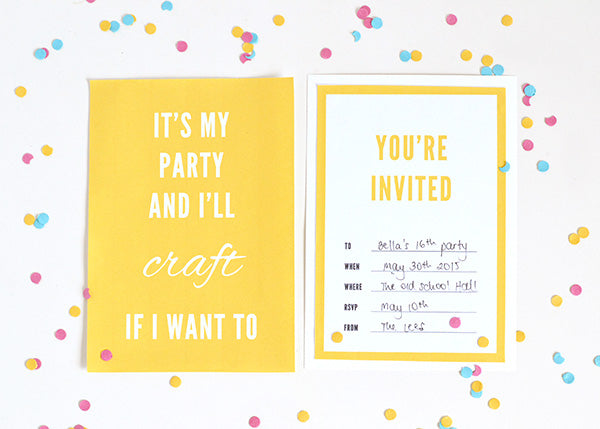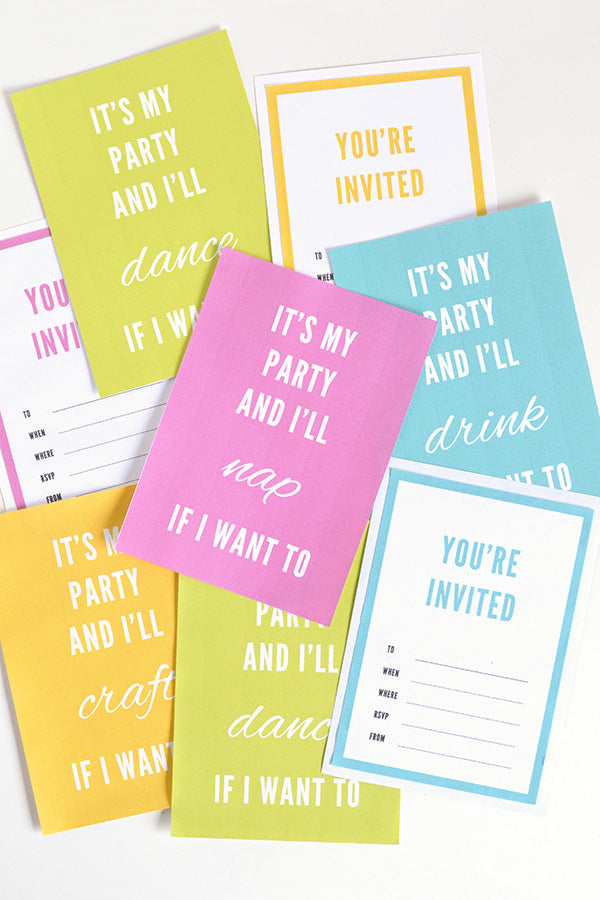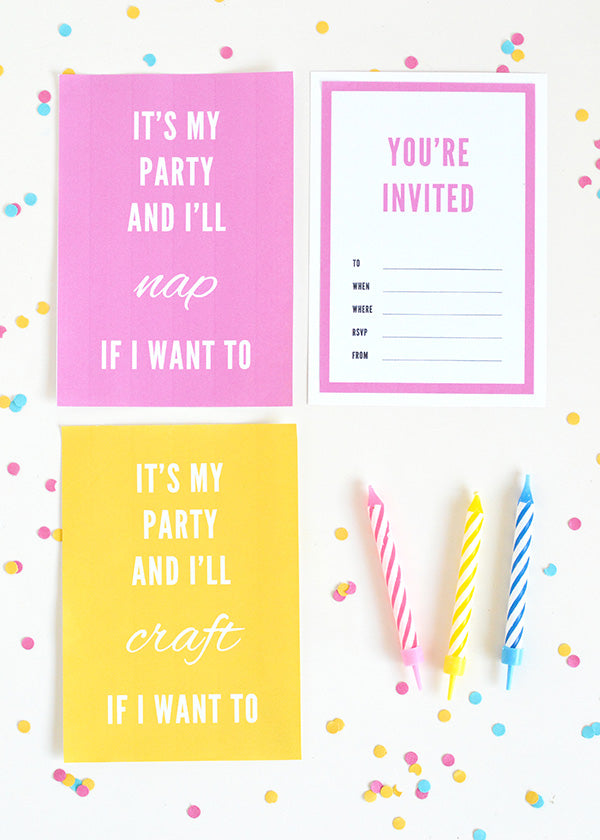 Job done – how easy was that? The part I like the most about these invitations is that they can be as individual as you are; all you have to do is come up with an 'It's my party' phrase that suits your dazzling personality. 🙂
Thanks for sharing my blog birthday with me and here's to MANY more birthdays to come!

'It's my party' printable invitation
 xx Steph