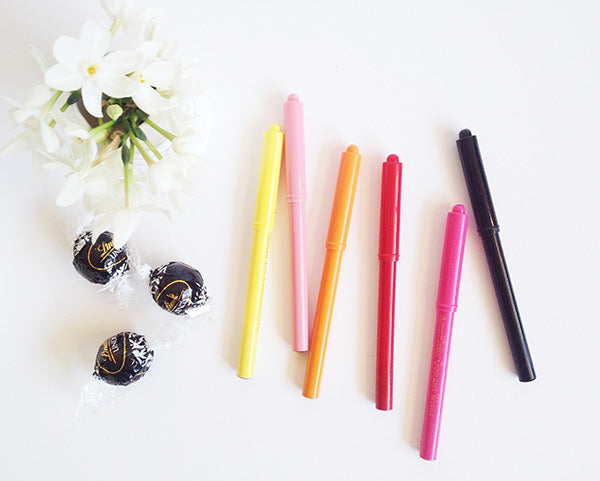 Did you know about these awesome pens?! When I first heard about them, I thought surely I can't be the only one out of the loop. But it seems like I might just be – because there are plenty of projects by talented folk who've already cottoned on to what these babies can do. I kid you not, these little pens might look like innocent markers but they result in instant wow factor. Want to see for yourself? Check out my fave food decorator pen projects:
Cake message macarons by Cupcakes and Cutlery
Geometric meringues by Kristy Murphy
Scripted macarons by The Proper Pinwheel
I'm really excited by this new find (just putting it out there in case you couldn't tell) so I'll be using these pens in a little project of my own on Wednesday. Make sure you tune in then for some foodie fun!
xx Steph