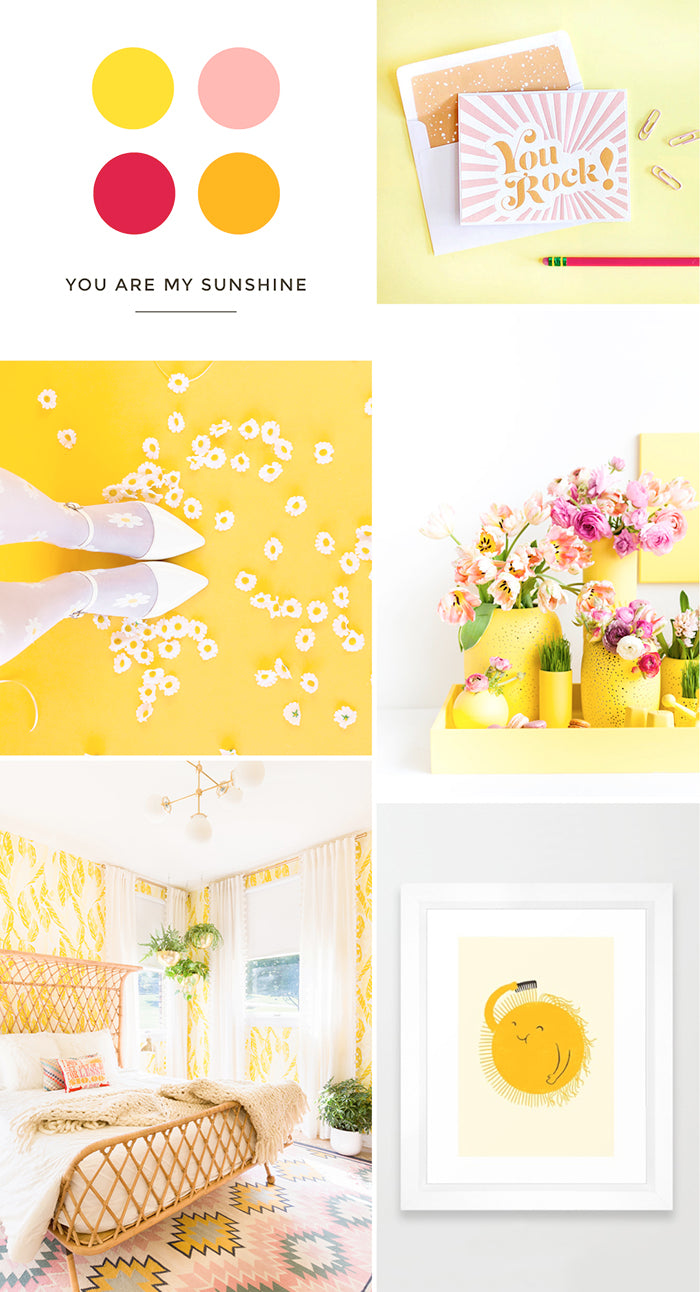 letterpress card | daisy party | floral arrangement | bedroom | sun art
One moment it's raining buckets and I'm shivering through the mornings and then the next day BAM – we've reached 30 degree temps and the beaches are so packed there's no space to lay a towel. The weather be cray I tell ya.
Since the world has decided to bring summer early to our doorstep, I've rolled with the punches and done a little summer loving of my own with this month's mood board. Unsurprisingly, I think this is the cheeriest board I've made to date – all that yellow makes me want to head outside and dance in the sunshine!
How do you feel about this mix of colours? I'll be honest and admit that while I adore them, I'm only brave enough to use them in small bursts. If you've used these summer brights in a project recently, do share – I'd love to know how it turned out!
xx Steph