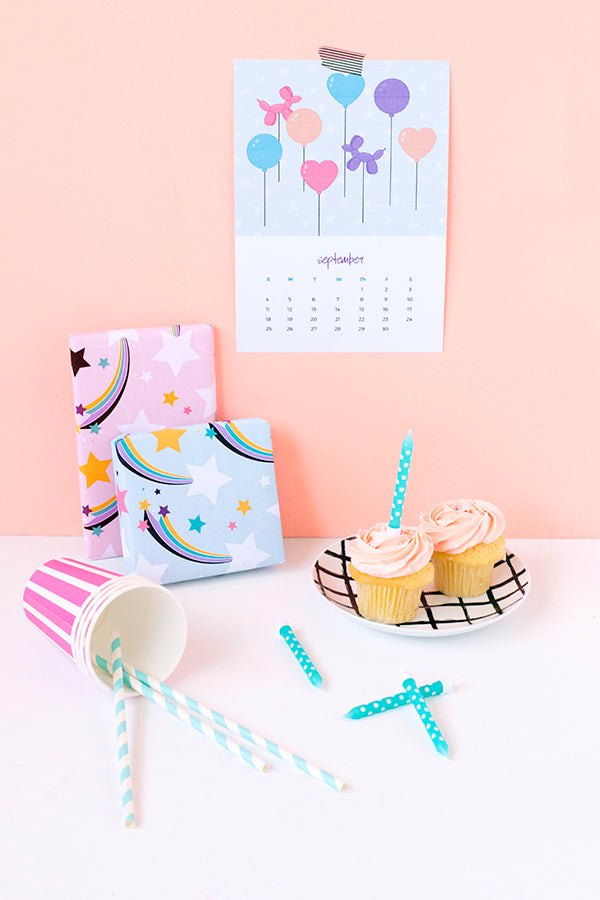 I'll let you in on a little secret – it's my birthday today! I've had birthdays on the brain a lot lately as I celebrate not only mine but my husband's, several of our family members and a few of my closest friends. August and September are the best months to bust out those confetti poppers and party hard it would seem!
Or in my case, rejoice in the confetti for a few bright, brief moments before retreating to the comfort of my couch for a nap. 😉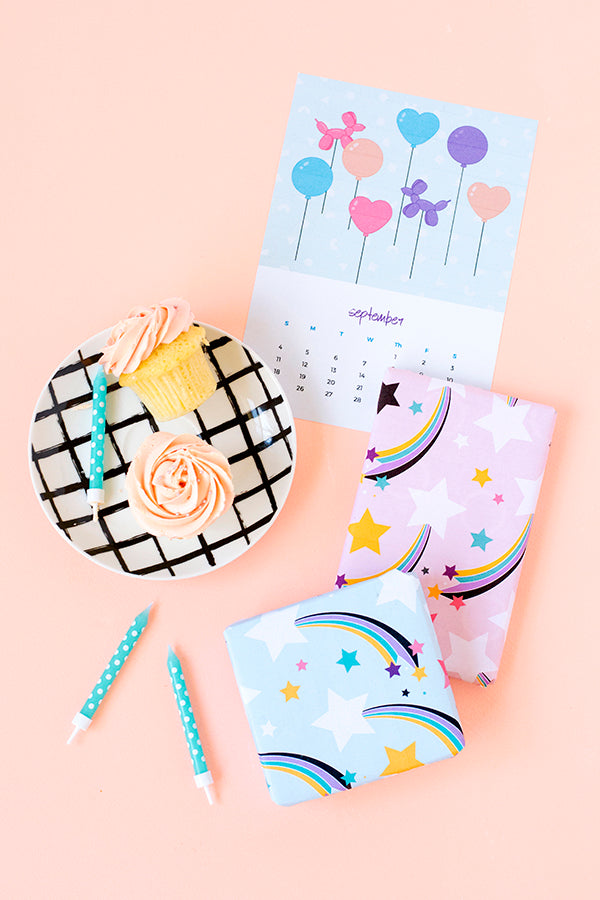 Despite being old and no longer having the staying power for a raging celebration, the birthday spirit still got to me big time this year and has well and truly influenced this month's newsletter designs.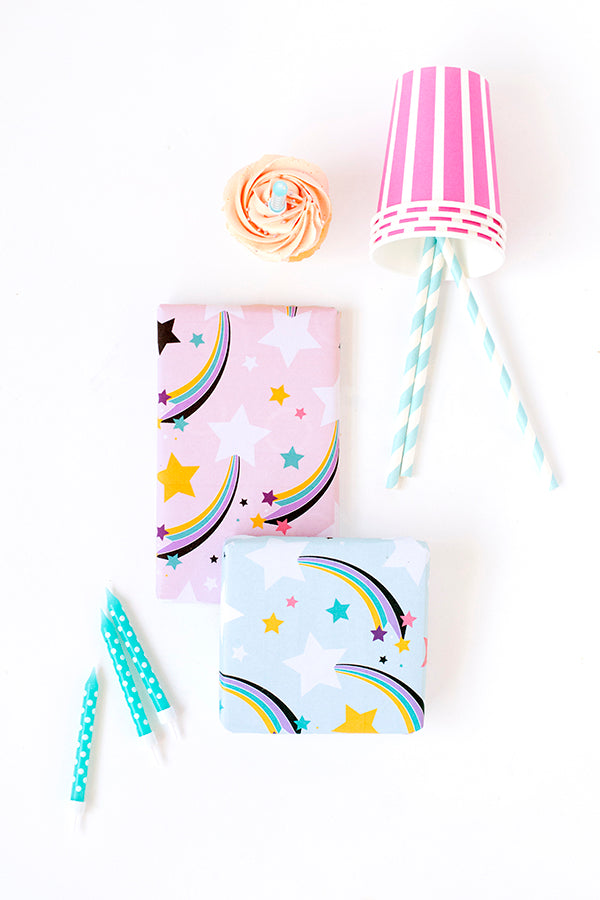 These party-themed printables will be up for grabs in the September issue of the Make and Tell monthly newsletter which is coming out this time next week. If you want to get your hands on a super cute balloon calendar and shooting star gift wrap, make sure you sign up today!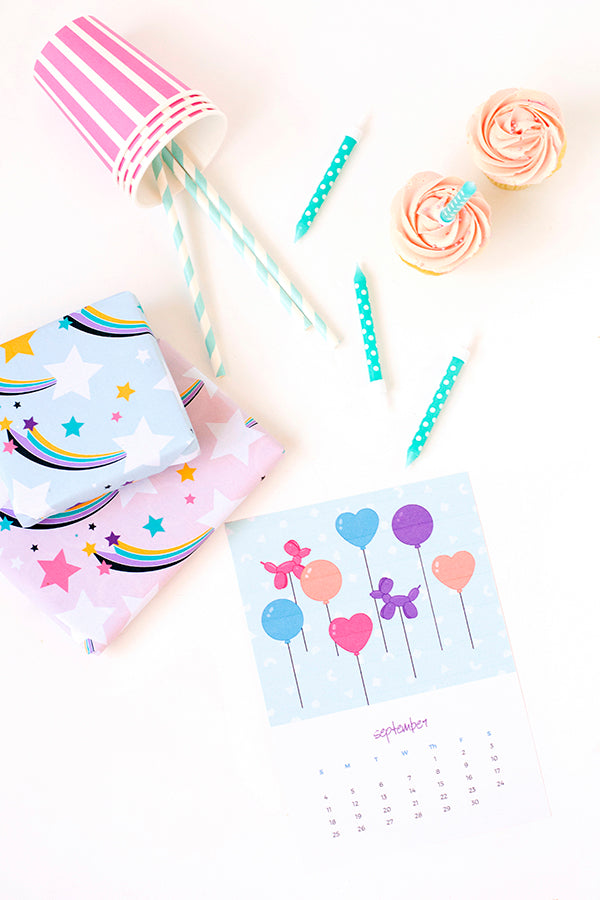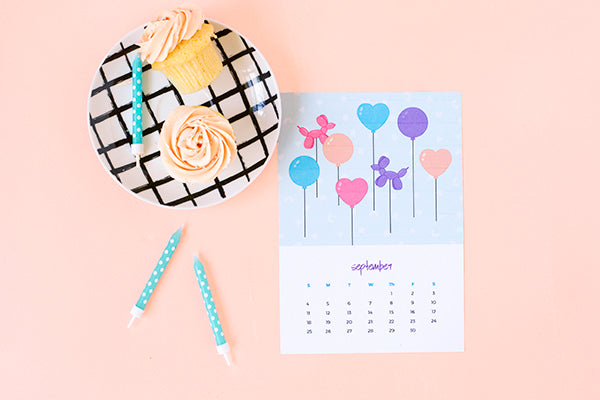 As usual, both printables will also be added to the Make and Tell Printables Library, where you'll find all the free downloads from newsletters past. The library is exclusively for newsletter subscribers so if you've already signed up, you should have the password to gain access. If you're not yet a subscriber and would like to be, simply head to the sign up page – once you've added in your name and email, you'll receive the password to access the library plus a newsletter every month full of fun freebies!
xx Steph