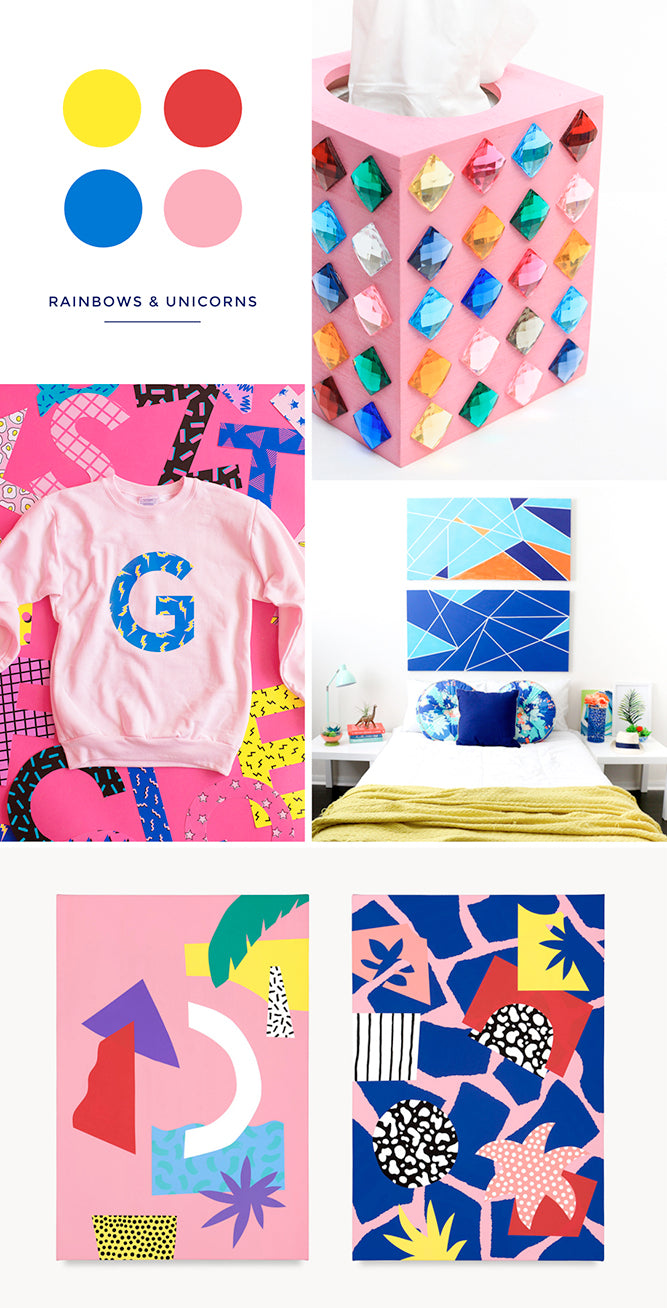 rhinestone tissue box | graphic initial sweatshirt | bedroom | artwork
Here's the thing about bold colours. I love when other people use them. I get so much joy out of seeing these rainbow brights in DIY projects, interiors and artwork, but I just can't seem to work with them well myself unless it's in really small doses.
Do you ever get that way with certain colours?
I'm a pastel girl through and through these days, but I'm hoping that by putting together this mood board I'll slowly be inspired to add some bolder, vibrant shades to my designs. If you've used any of these unicorn hues recently, leave me a link below in the comments so I can check out your amazing work!
xx Steph