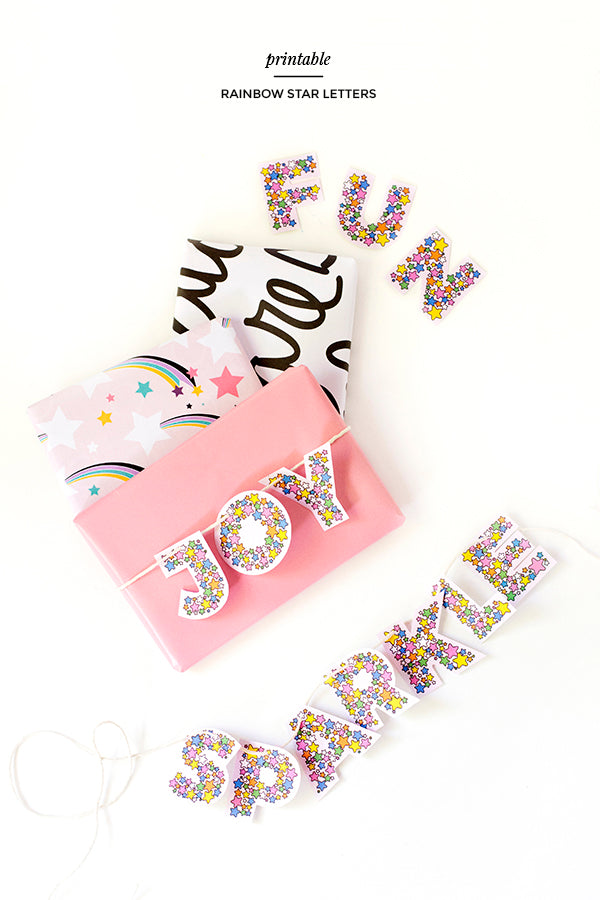 Totally showing my age right now, but who here loved Rainbow Brite as a kid? I adored everything about her, from her multi-coloured slouch socks (or were they boots?) to her fluffy sprite friend and Starlite her talking horse with the colourful mane. It was like a rainbow had spewed on the TV screen every time that show came on and my 5-year-old self lapped up every minute of it.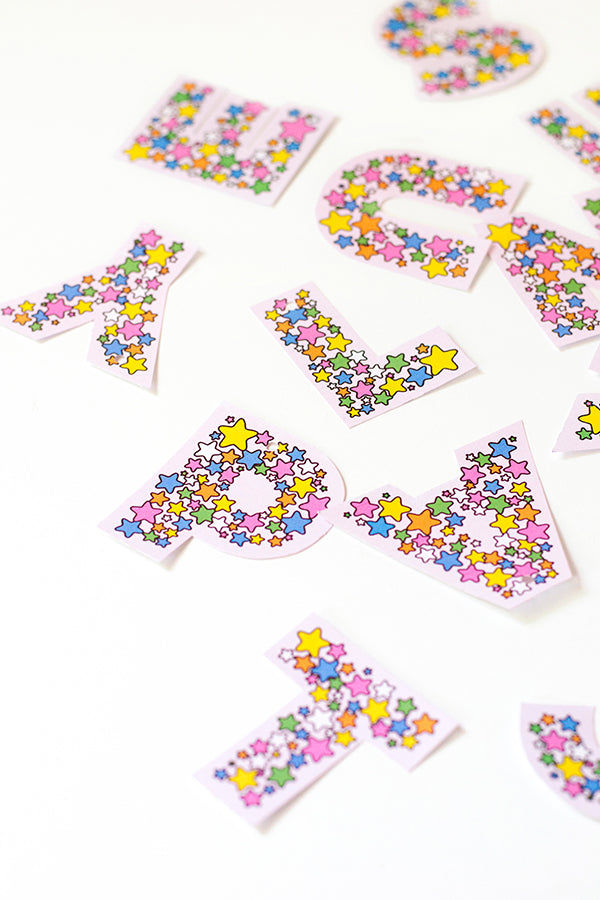 The part that has stuck with me the most out of all the crazy colourful things in that show were the star sprinkles that danced before my eyes as Rainbow Brite performed her magic. They were too good to leave behind as a relic of the eighties, so I decided to make up some of my own in the form of letters to brighten up my next party, my Christmas gifts and ahem, perhaps even my studio (don't laugh, I'm sure I won't be the only one!).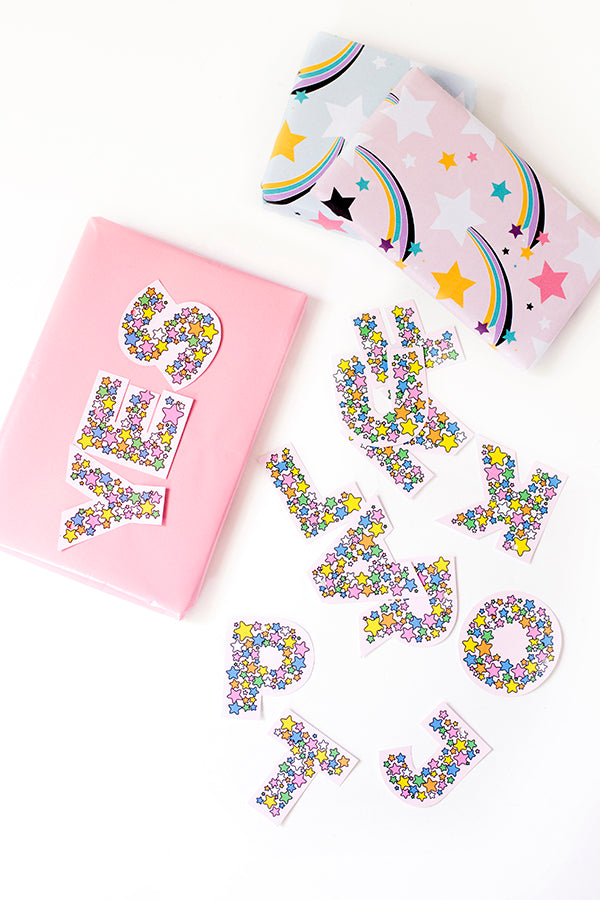 This is one of those fun, super dooper easy printable projects and you can use the letters in a whole bunch of ways so don't delay – let's get printing and crafting!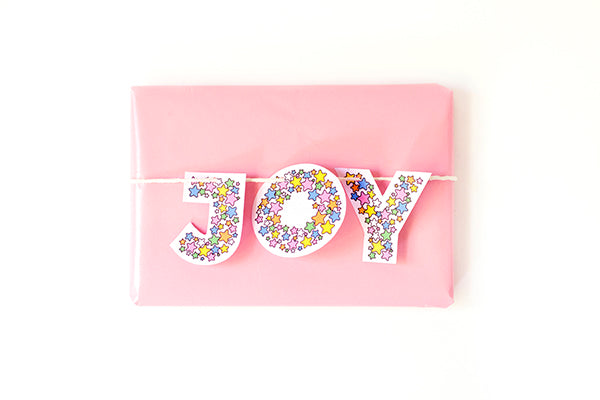 Materials
Printable rainbow star letters (see the end of this post to download)
White A4 card
Twine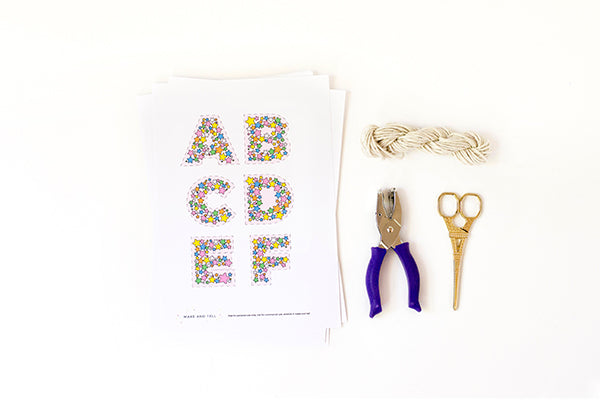 Step 1
Download the printable rainbow star letters (at the end of this post) and print them onto white A4 card. Then cut out each letter along the dashed line provided.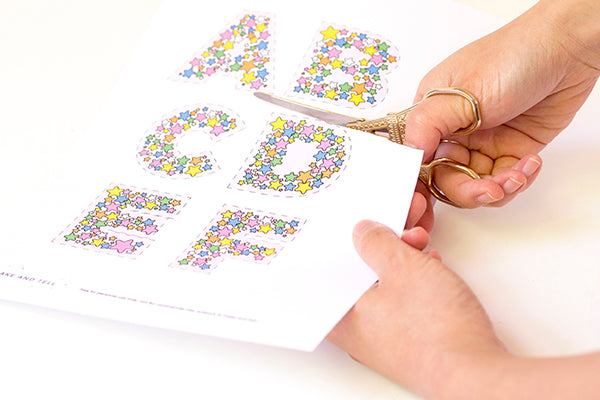 Step 2
Punch a hole at the top of each letter.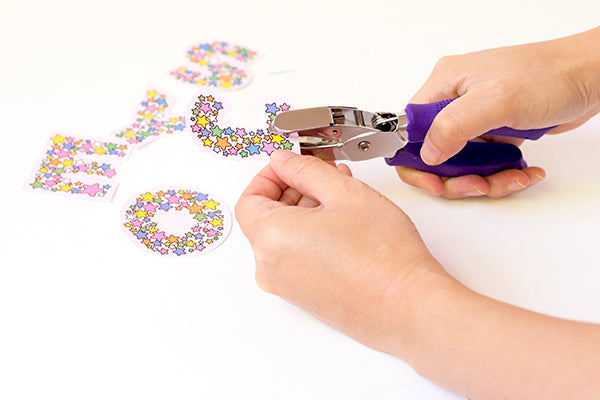 Step 3
Lastly, thread a piece of twine through the letters to link them together.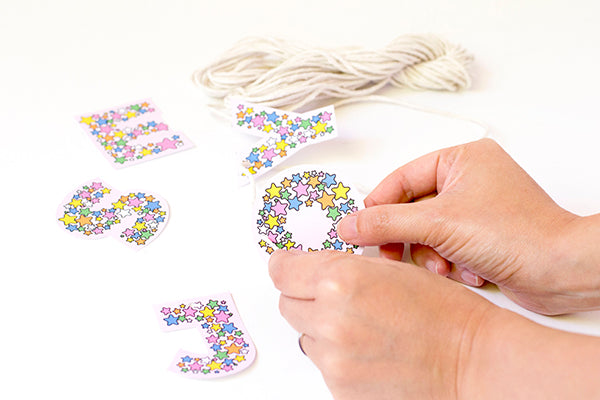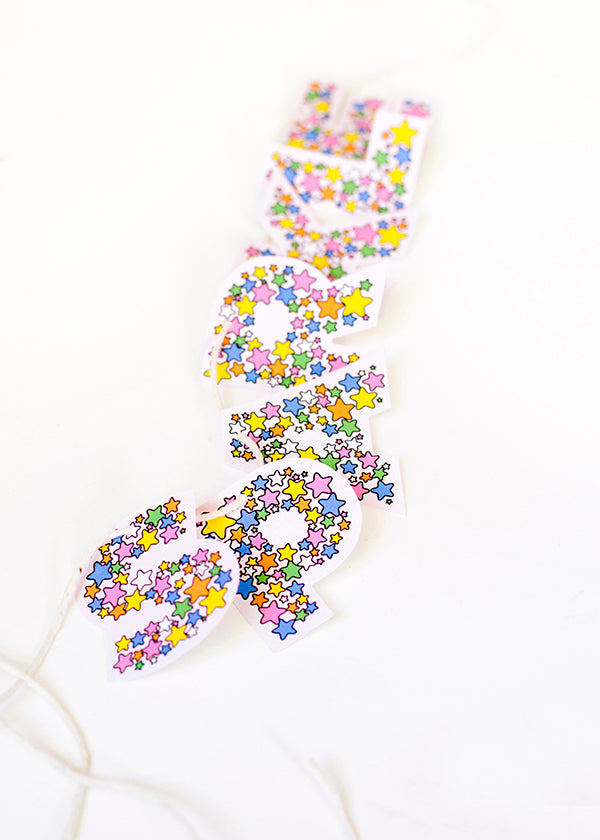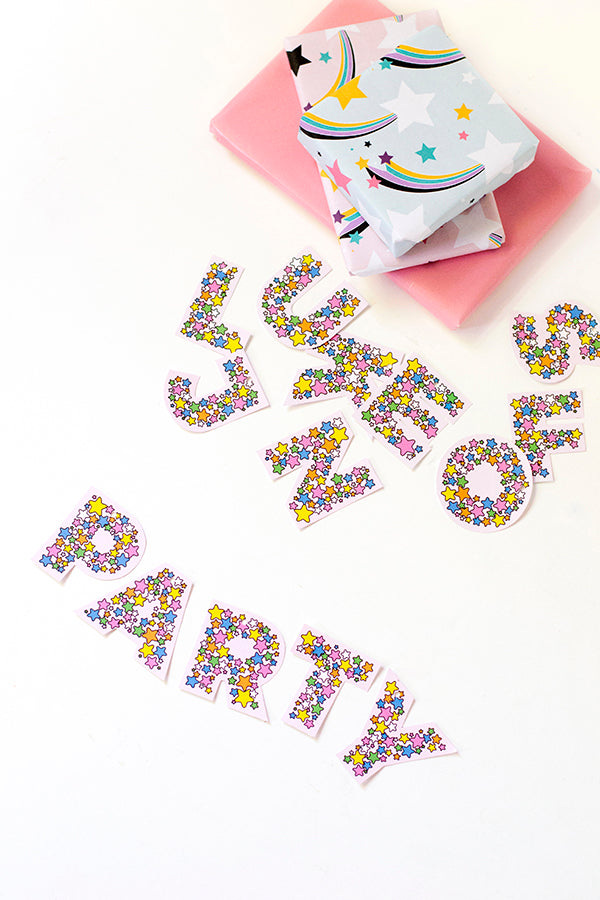 Once you've got a string of letters, there are so many things you can do with them:
Add them to a gift as a fun gift tag (bonus points if you spell out the recipient's name!)
Hang them up as a garland at your next birthday party
Attach them to a wood hoop or piece of wood dowel to create a mobile for your baby's room
Attach a toothpick to the back and insert them into cupcakes or a larger cake as cake toppers
Handy tip: for a garland that needs to be easily read from afar, print the letters out onto A3 card so they're extra big.
Go forth and spread that starry goodness!

Printable rainbow star letters
xx Steph