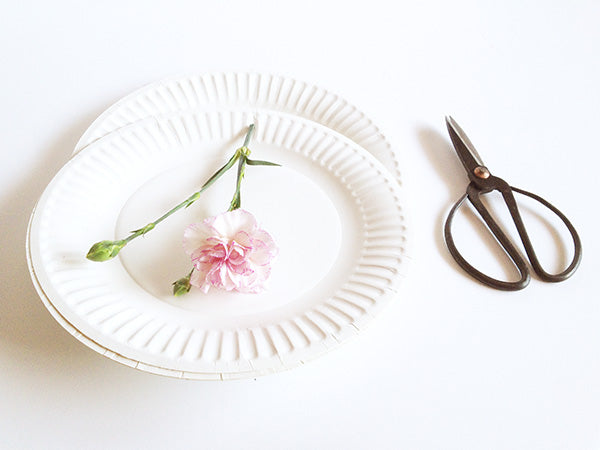 Do you remember as a kid how pretty much everything was fair game when it came to crafting? Somehow (thanks to the brilliant parents and teachers out there I imagine) you could practically grab anything and craft with it – leaves, twigs, matchsticks, paddle-pops, toilet rolls. Just add some paint and glue and voila! Instant art.
I'd like to be able to think in that 'out of the box' kind of way about the materials I use in my DIYs, so tomorrow's project is going to be based around something I wouldn't ordinarily craft with – the humble paper plate.
And if you've got any doubts about how great paper plates can look in crafts, I've found some brilliant projects for you to have a go at making. I'm sure you'll agree, they're all pretty fab!
This desk tidy for kids is SO cute. I just want to pinch those big red circle cheeks!
Watercolour plus paper plates = LOVE! These berry baskets are simple to make, super pretty and very clever.
I don't know what it is about these watermelon favours but they're making me hungry! Good thing they come with all that candy stashed inside 🙂
xx Steph