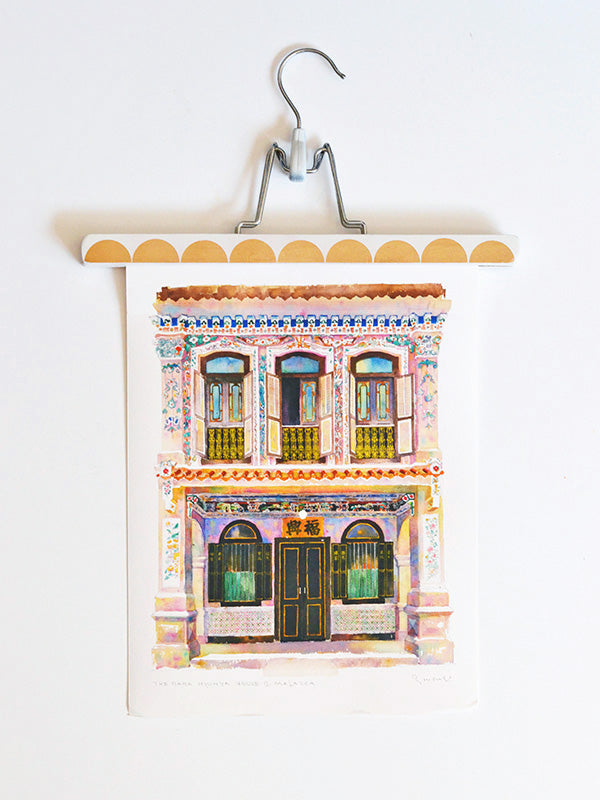 I've been itching to paint some coat hangers lately. Yeah, that's probably a strange thing to have on one's to-do list and I can't quite tell you why I've been wanting to do it so badly. I just had this feeling that painted coat hangers would look good paired with the wall art that's lying around my house been waiting to be framed. And now that I've finally gotten around to doing it, I'm really glad I followed my gut because I love how they turned out. Yay!
This project is very similar to the plant pot I made a few weeks ago, so if you have materials left over from that DIY, you'll be pretty much set for this one. It's nice and simple too, so let's get painting!
Materials
Wooden pants hangers
Sandpaper (optional)
White spray paint
Circle labels (mine were 32mm in diameter)
Painter's tape
Scissors
Varnish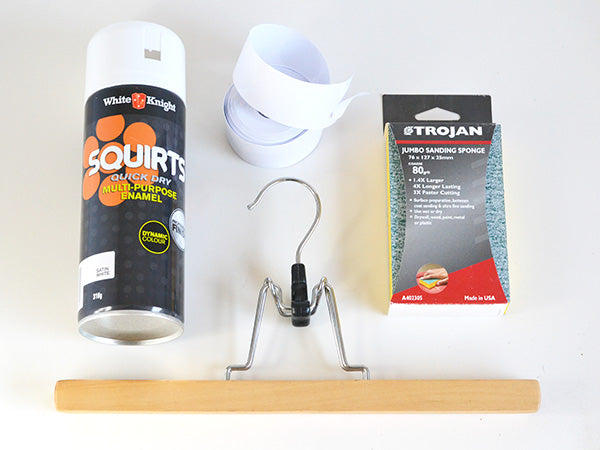 Step 1
If your coat hangers have been varnished, give them a light sand to prep them for painting.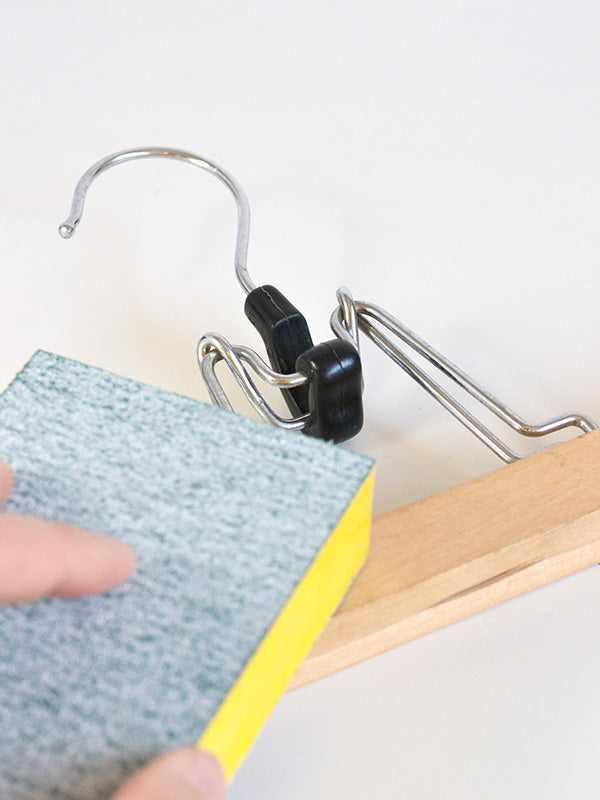 Step 2
Cut your circle labels in half and stick the semi-circles in a line along the bottom of the coat hanger. I did this on each side of the coat hanger, but really, you can just do one side if the other is going to be facing the wall.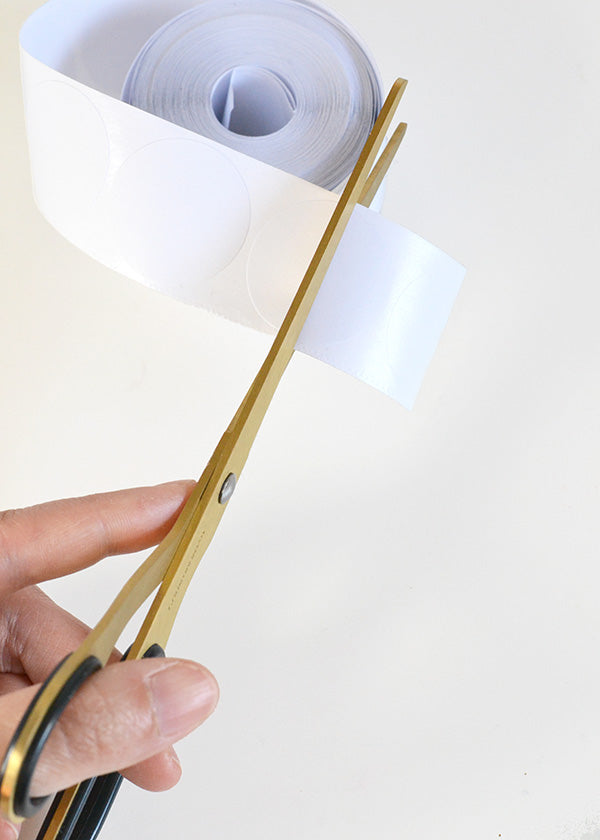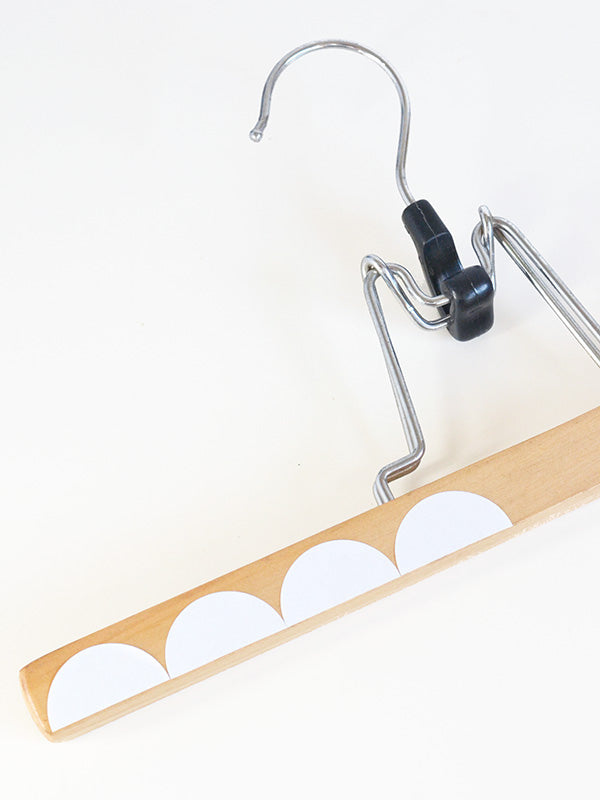 Step 3
Tape up the metal parts of your coat hangers with painter's tape. I left the black plastic parts untaped as I wanted these to get painted white to match the base of the coat hanger.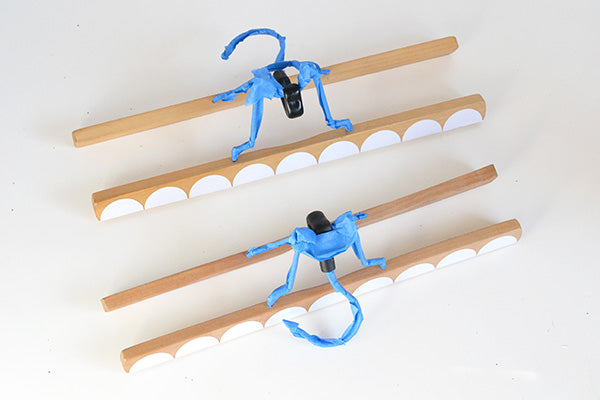 Step 4
Give your coat hangers a few coats of spray paint. As with all spray-painting projects, it's best to do multiple light coats rather than one heavy coat to avoid drip marks.
Step 5
Once your paint has dried, peel off your semi-circles and remove the painter's tape. Lastly, give your hangers a coat or two of varnish.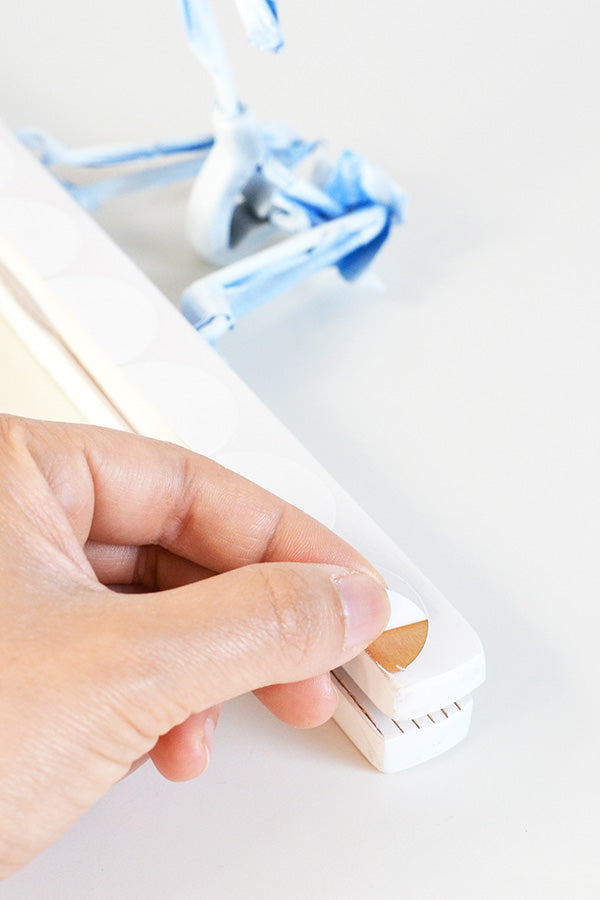 Not too shabby hey? I really like how these turned out – initially I wasn't sure about how the pattern of the hangers would go with the patterns in my wall art, but it worked out fine.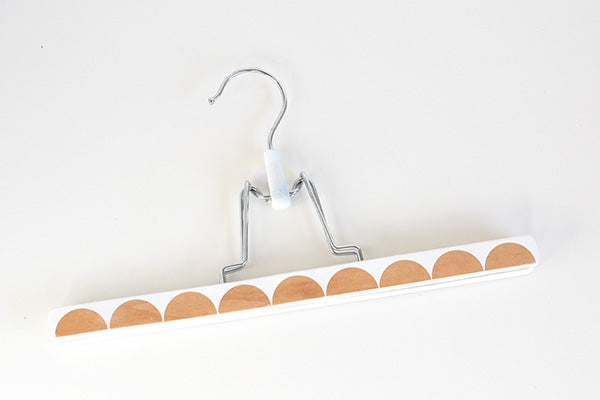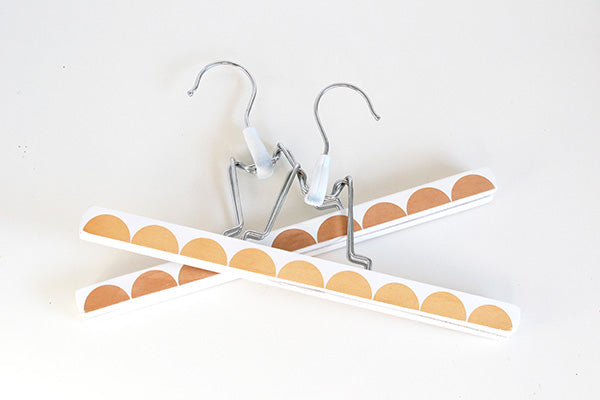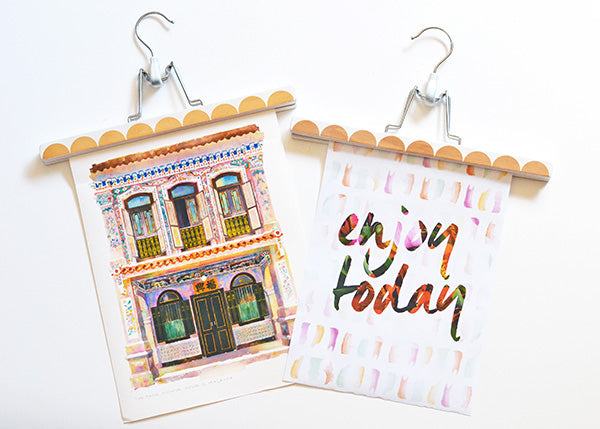 I have dreams of mixing these hangers with clean white and wooden frames to create a gallery wall one day… um, that is, when I get my act together and actually have a collection of framed art. So many things to do, so little time!
xx Steph