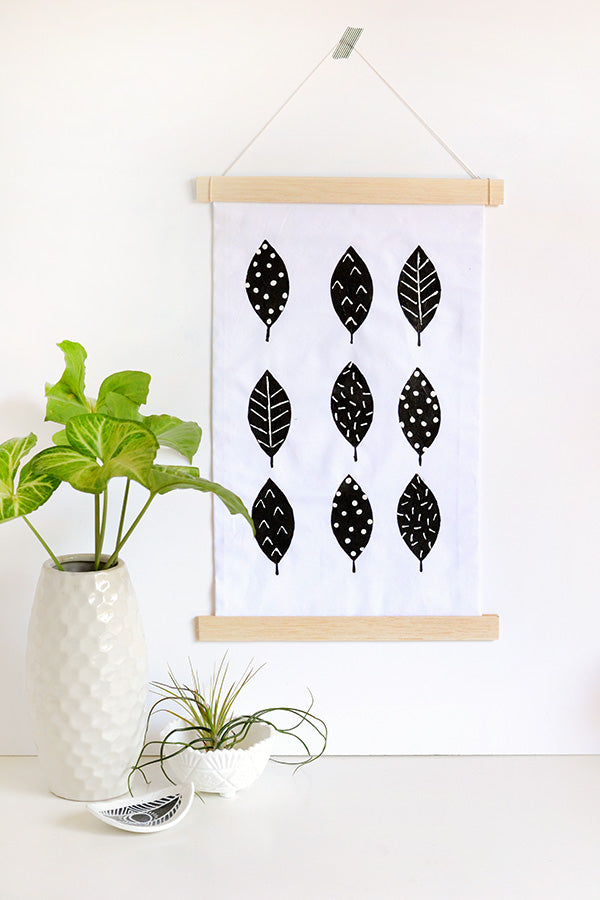 After months of having my broken excuse for a laser printer lying around doing no printing and taking up a HUGE part of my study (I kid you not, that thing was massive), I finally got rid of it and suddenly found myself with a wealth of floor space to play with. Helloooo redecorating time!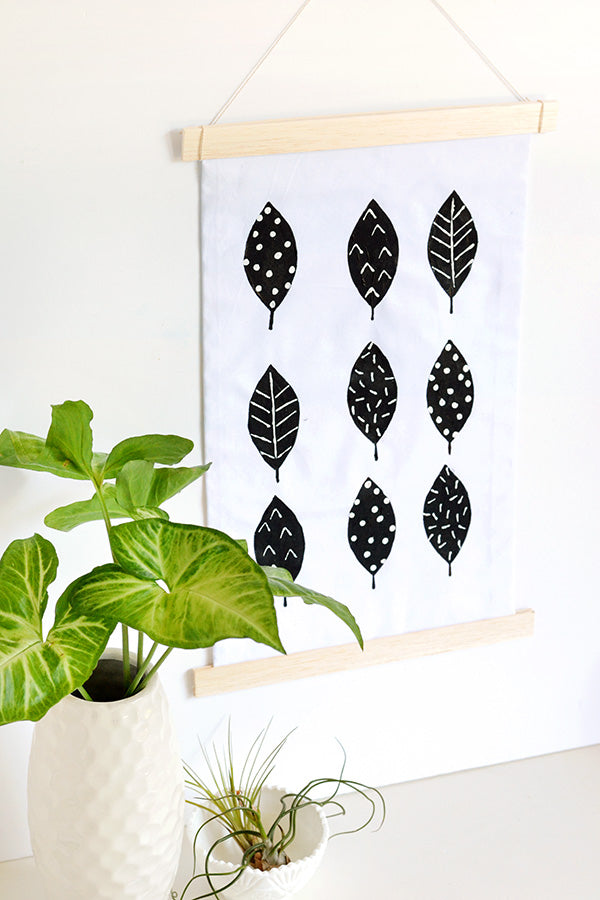 The first thing I did was set up a little side table for my much smaller (and fully functioning) inkjet printer, but now that the hulking behemoth was no longer in residence, everything looked rather empty, especially the walls. So I got out my paints and made up a new Scandinavian-inspired leaf wall hanging to fill the space!
Okay, maybe it wasn't quite as instantaneous as that, but trust me, this little project didn't take very long to make at all and I now have a new piece of (very cheap) art for my efforts. If you'd like to try your hand at making your own, head on over to Curbly for a whole lot of stamping fun!
xx Steph