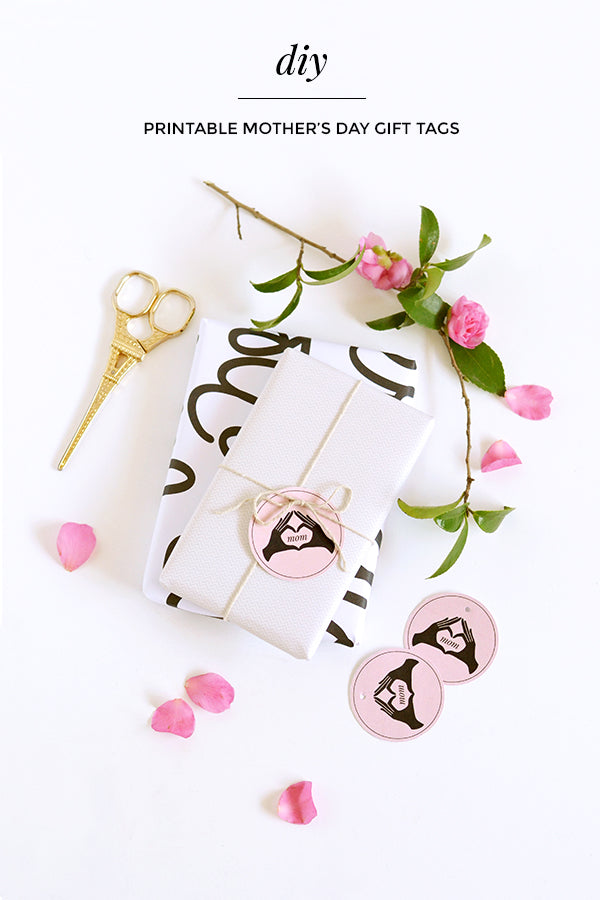 Have you got everything sorted for your mum this weekend? I'll be honest, I'm still not quite there yet – I've got a card but haven't yet tracked down a gift or figured out what we'll be doing to celebrate. And this is despite the fact I started preparing for Mother's Day a month ago!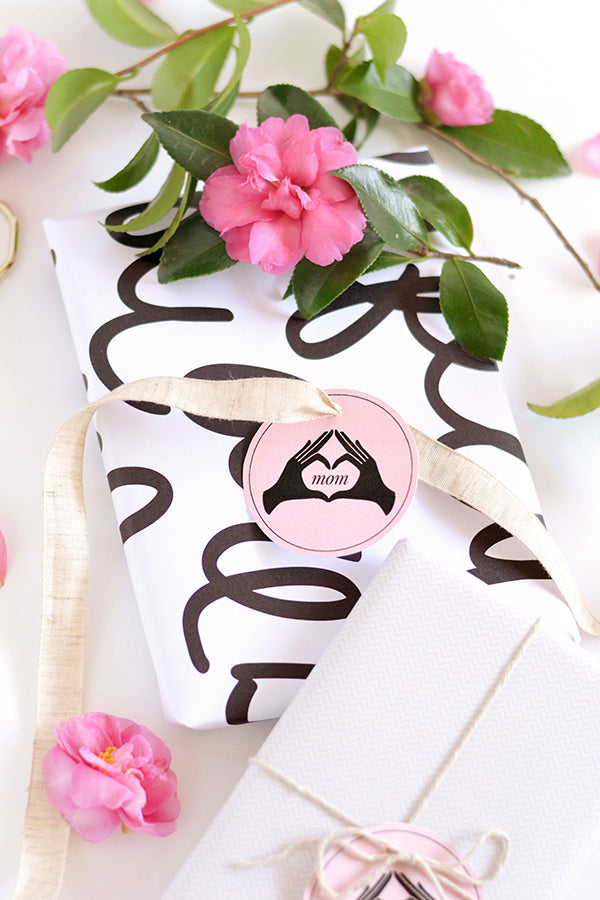 If you're anything like me and need a bit of last minute help before the weekend arrives, these gift tags might be just the ticket. Simply head out and buy your mum's favourite special treat (chocolate, flowers or a massage are all great options!) and tie one of these tags to the front with a sweet message from you on the back for an instantly lovely gift.
Materials
White A4 card
Scissors
Hole punch
Twine
Printable Mother's Day gift tag file (see the end of this post to download)
Step 1
It feels a bit redundant writing steps because you all know what to do with gift tags right? Simply see the end of this post for the gift tag file, download and print it onto good quality white card and cut out each tag with a pair of scissors.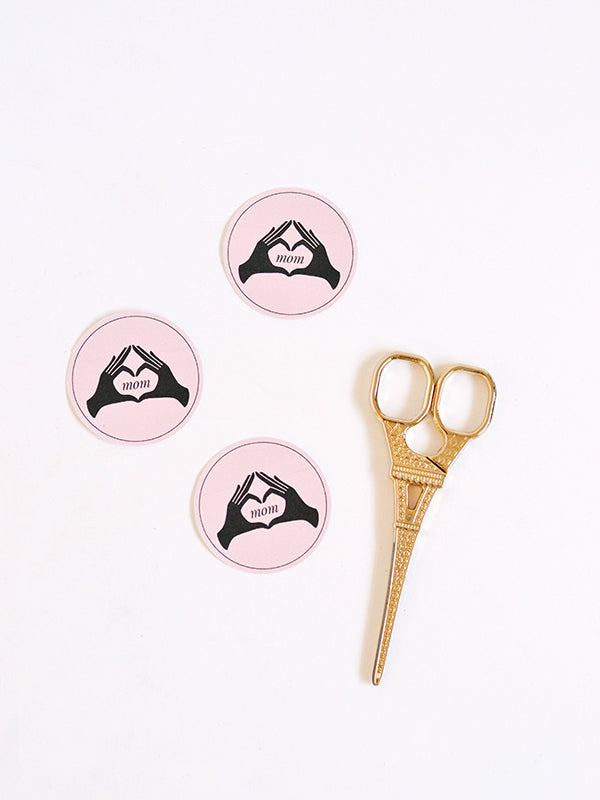 Step 2
Punch a hole in the top of each tag, thread through a piece of ribbon or twine and attach it to your gift.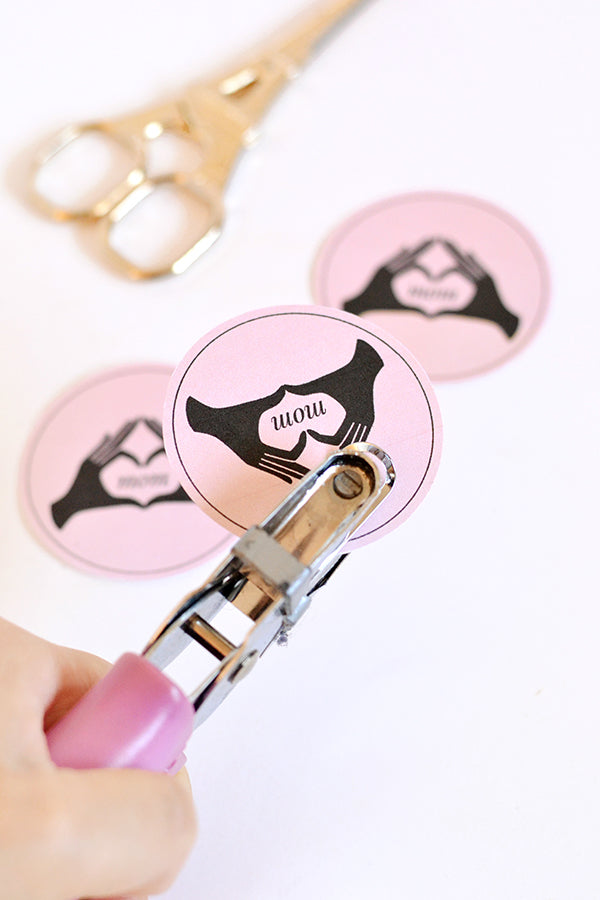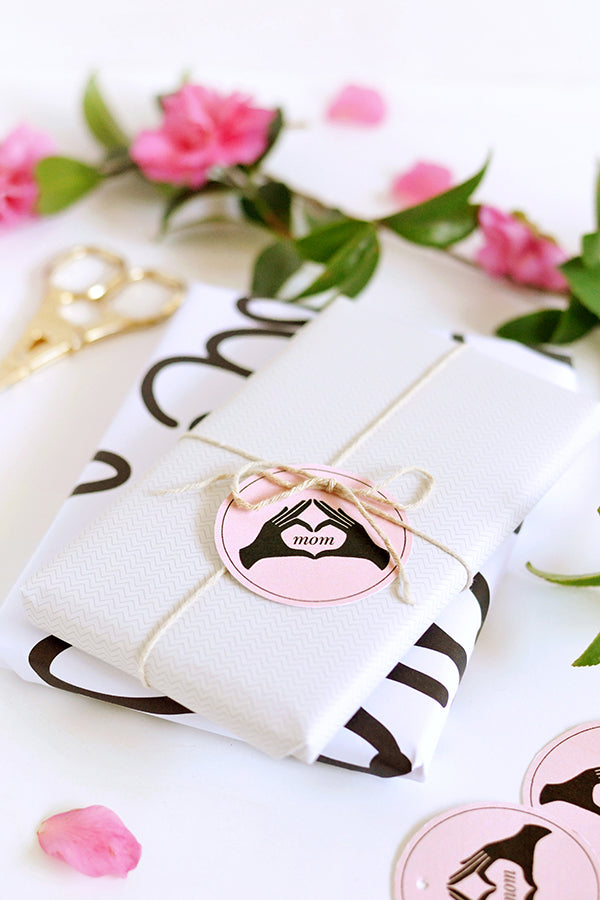 After setting up the shoot and taking all the photos of these tags, I realised that I'd cut out and photographed only photos of the 'mom' tags without any reference to the 'mum' tags for my fellow Aussie and UK english spellers!  Never fear though, both versions are in the printable file so just choose the page that works for you. 🙂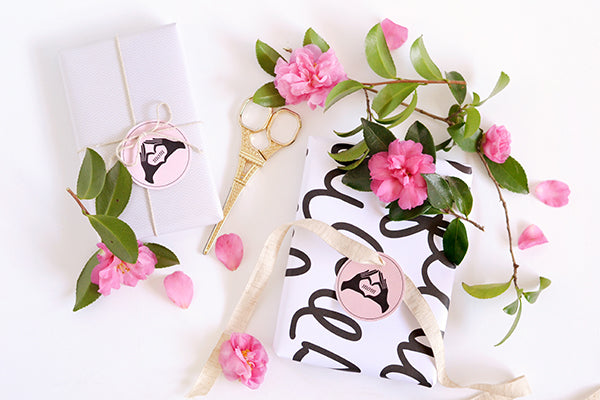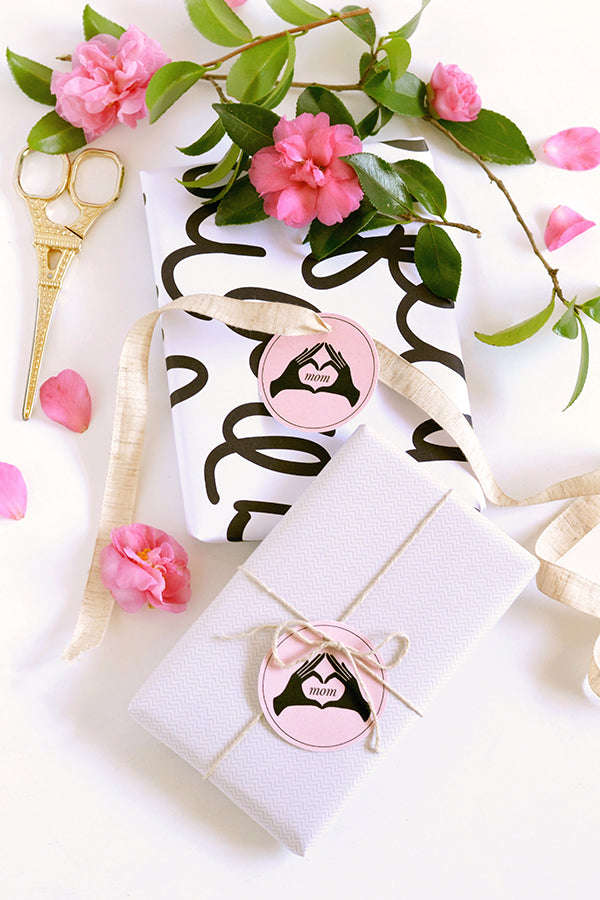 Oh, and if your mother isn't a pink kinda gal, don't worry, there's also a couple of pages of white tags in the file. Simply print these on white card or any other coloured card you want – maybe choose your mum's favourite shade to really make her smile.

Mother's Day gift tag printable
xx Steph