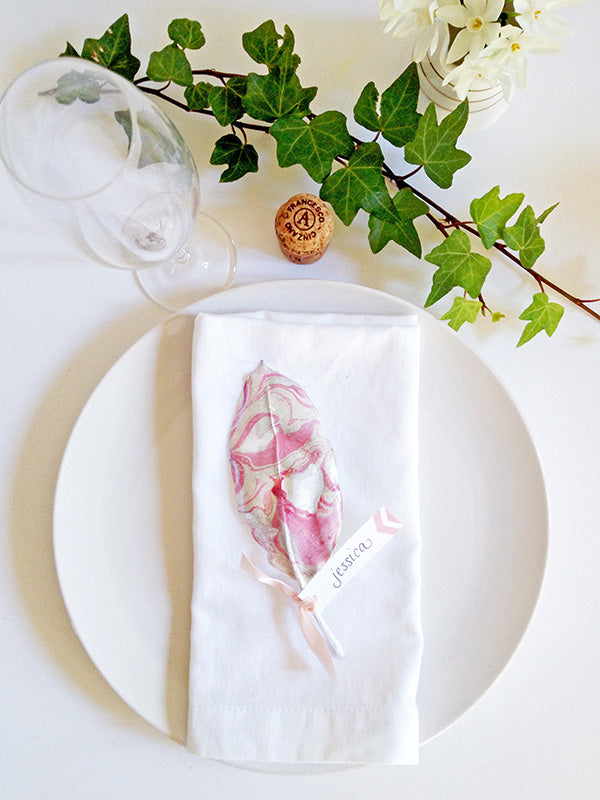 I love a good place setting. Yep, I realise how dorky that sounds but I used to work in weddings where table arrangements are king, so I guess more than a little of that rubbed off on me over the years!
And while I'm no stylist or event planner (or maybe because of that?), I know that dressing a table can be a deceptively challenging task! There are an infinite number of ways you can make your tables look really spectacular as well as loads of decorating materials to choose from. Which leads me to today's project… leaf place cards! This one's a quick one so if you like your projects nice and easy (and a bit unique), follow along below to dress up your tables in pink, marbled style.
Materials
Leaves
Nail polish
White spray paint
Foil tin
Skewer
Scissors
Hole punch
Ribbon
(I apologise in advance for the shoddy materials shot. I was in a hurry and forgot to include the foil tin, hole punch, ribbon and skewers. Fail. Just make sure you read the list above before starting the project to make sure you have all the goods).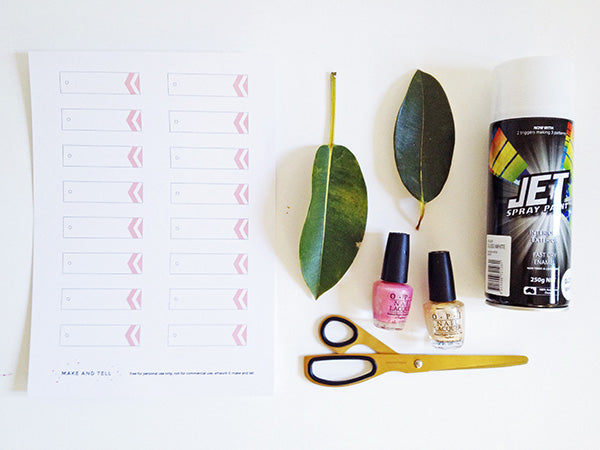 Step 1
Spray paint your leaves white, giving them several light coats and then leave them to dry.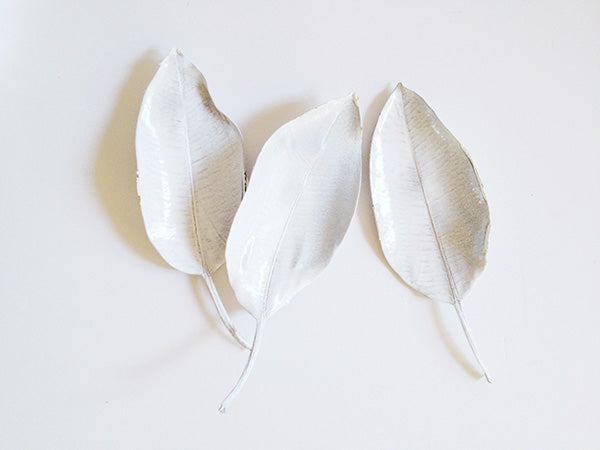 Step 2
Once your leaves are dry, get a container (I used a foil one that I didn't mind getting ruined) and fill it with enough water to submerge your leaves. Holding your nail polish bottle just above the surface of the water, pour in some nail polish and stir with skewer. Repeat this for as many nail polish colours as you'd like to marble with – I used pink and gold.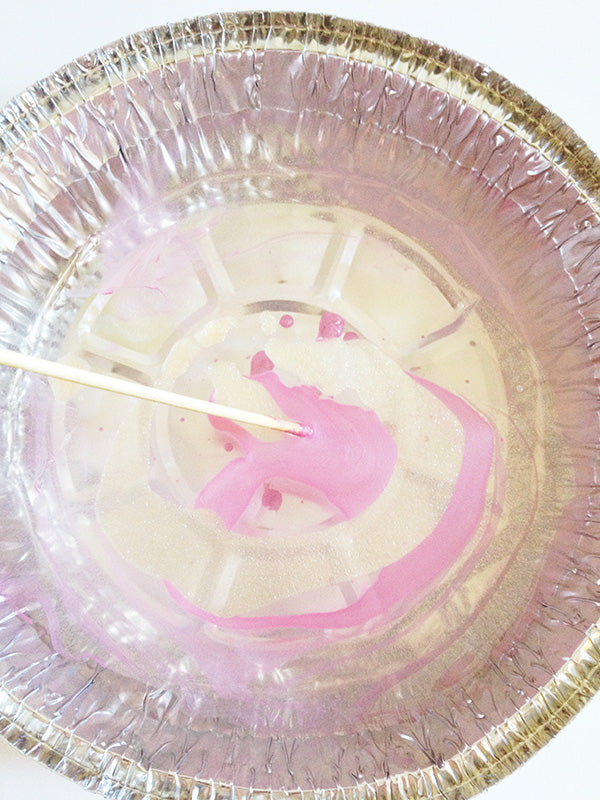 Step 3
Dip your leaves in the water until they're fully submerged then draw them out to reveal your marbled pattern.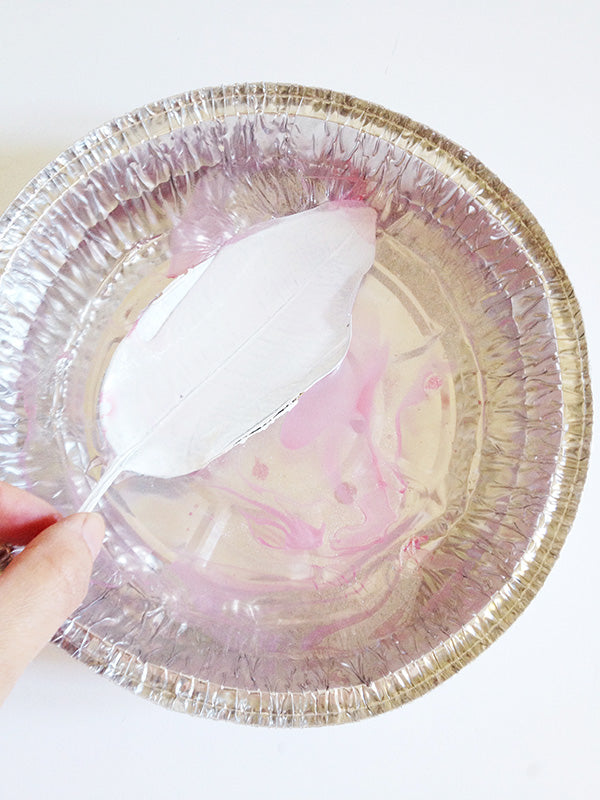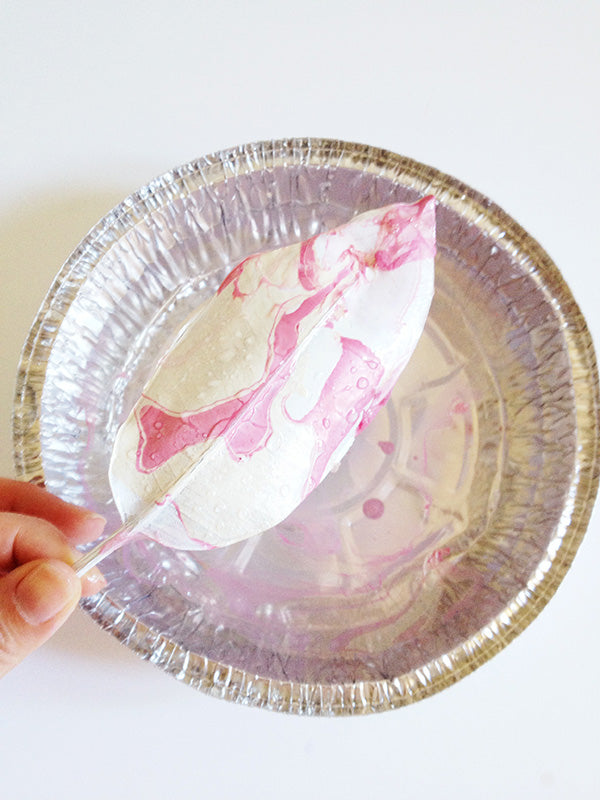 Step 4
Set your leaves aside to dry. While you're waiting, print out the place card tags printable onto good quality card stock (see the end of this post to download) and trim around each tag with scissors or craft knife.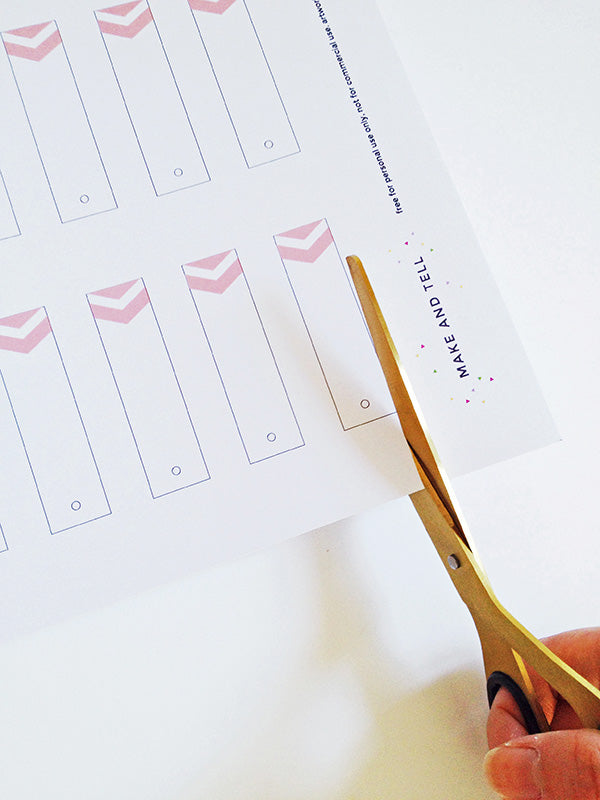 Step 5
Punch holes in the tags where indicated.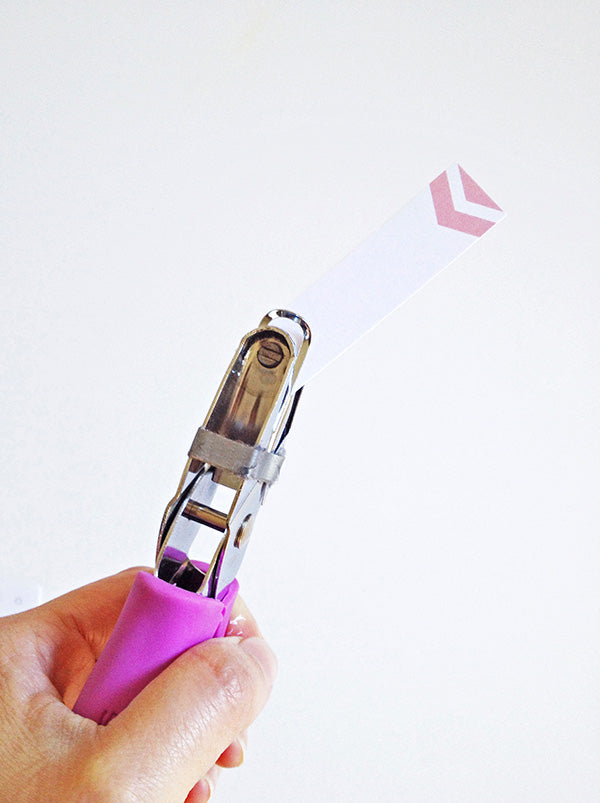 Step 6
Then attach the tags to your leaves with ribbon and write in your guests' names.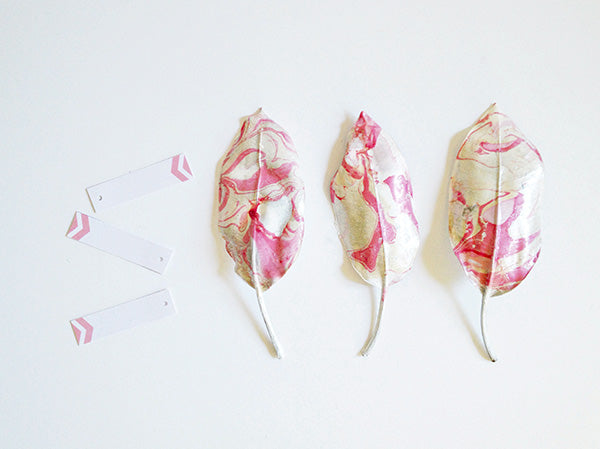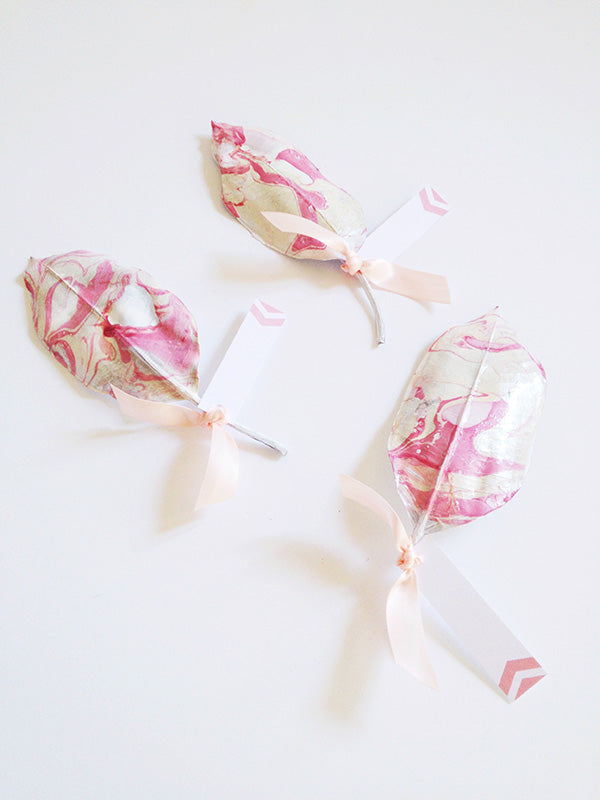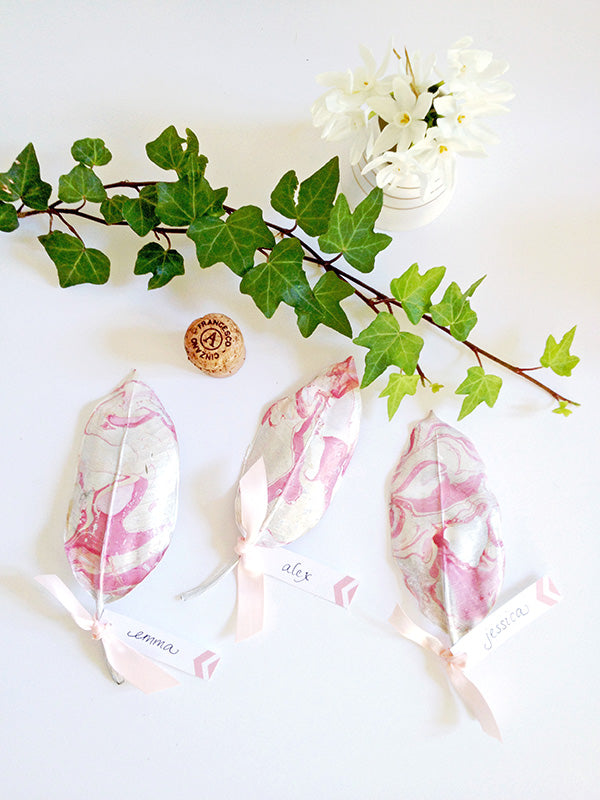 How's that for a DIY with a difference? This was the first time I tried marbling and it was so addictive I just wanted to marble all the things. But I resisted. Because there's only so much nail-polish marbling that should go on in the one house and I think I've filled my quota for the week. Maybe next week…. 🙂
Also, I should add that some nail polish colours work better than others for this project. For example, the gold I used didn't come out AT ALL. It's like it just wasn't there. Next time, I might also try using matte colours instead of metallics as I think they'd produce a nicer result. If you get the chance to try it out, let me know!

Tags for leaf place cards (in pink, blue and black)
xx Steph