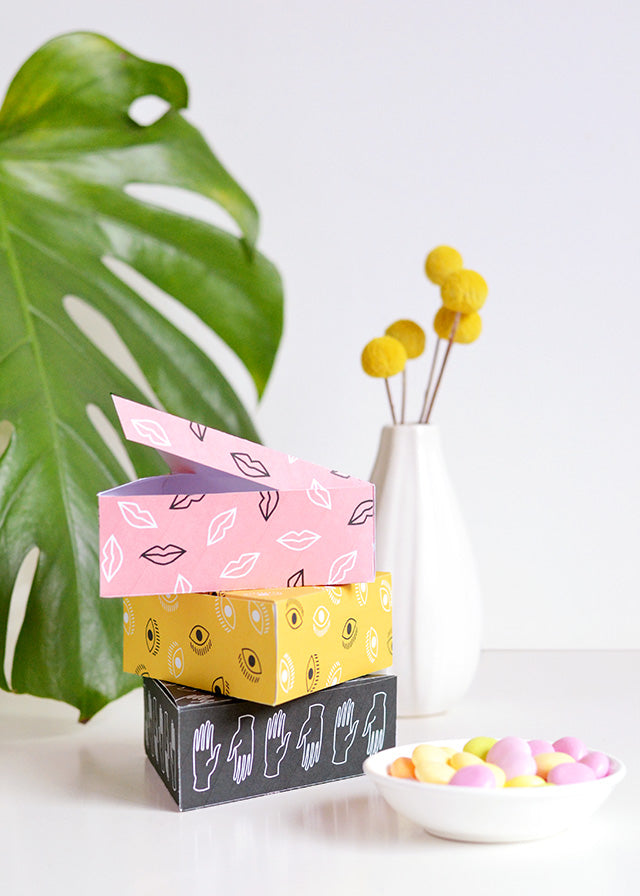 I don't know about you, but I can never have too many gift wrapping short-cuts at the ready. I'm always doing things last minute (eek!) and often find myself rushing out the door, unwrapped gift in one hand and a roll of gift wrap in the other (intending to wrap said gift in the car, which never turns out well).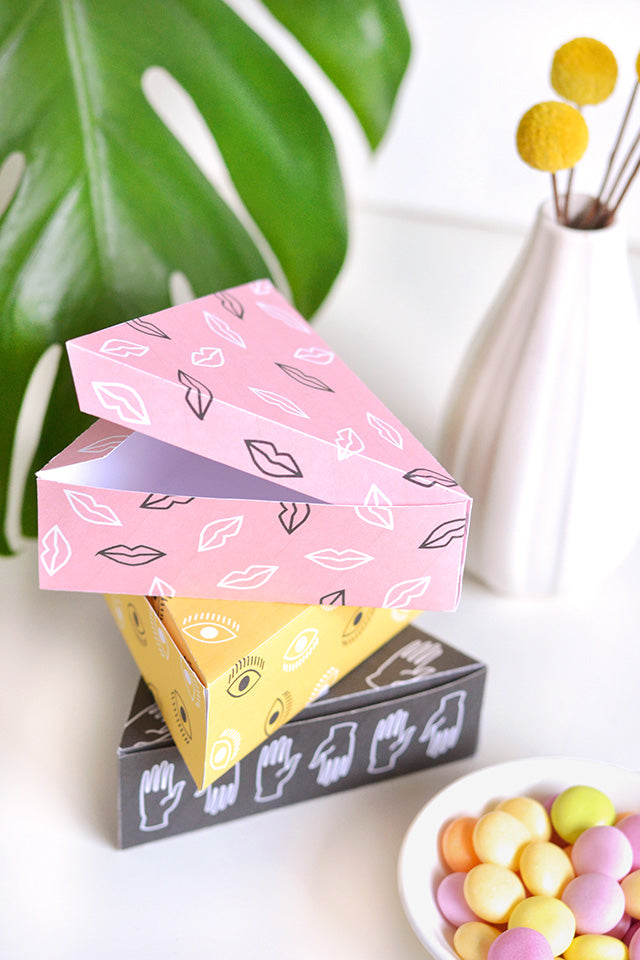 As you can probably tell then, having a stash of boxes on hand for those last minute gift-wrapping situations is essential for both my presents and my sanity. And I've been loving the eye/hand/lip print trend, so I just had to design these little guys with lots of bold prints. These boxes are super easy to make and the end result is bright and fun, so why not grab some cardboard and follow along!
Materials
White card
Scissors or a craft knife
Scorer
Ruler
Glue or double-sided tape
Eye, hand and lip gift box printable (see the end of this post to download)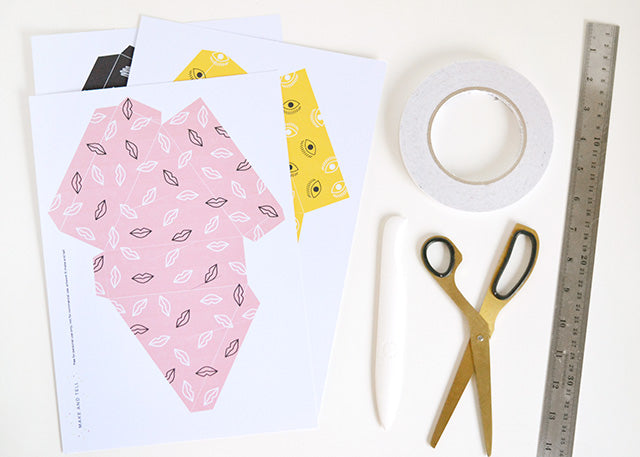 Step 1
Download the gift box printable (at the end of this post) and print it onto white card. Cut out each of the boxes using scissors or a craft knife.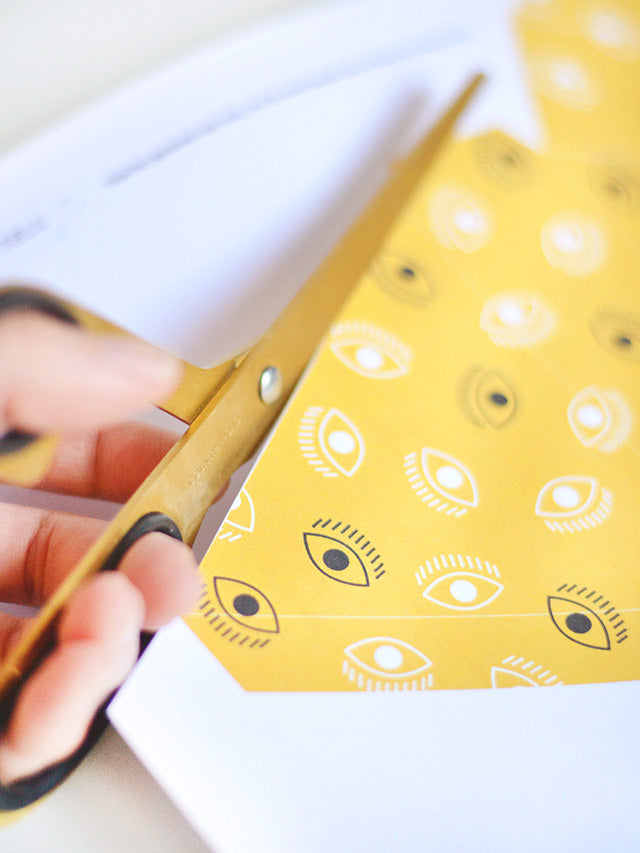 Step 2
Using a ruler and scorer, score along the white lines on each box and then fold the box along the lines you scored.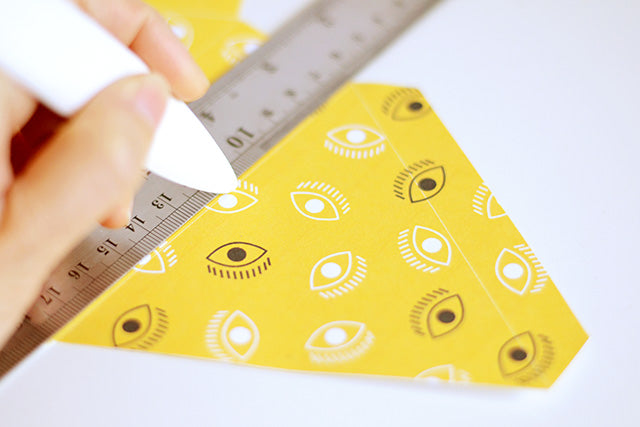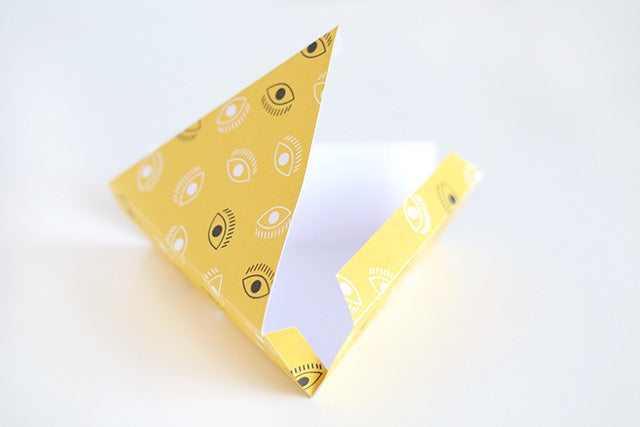 Step 3
Stick down each of the side tabs using glue or double-sided tape.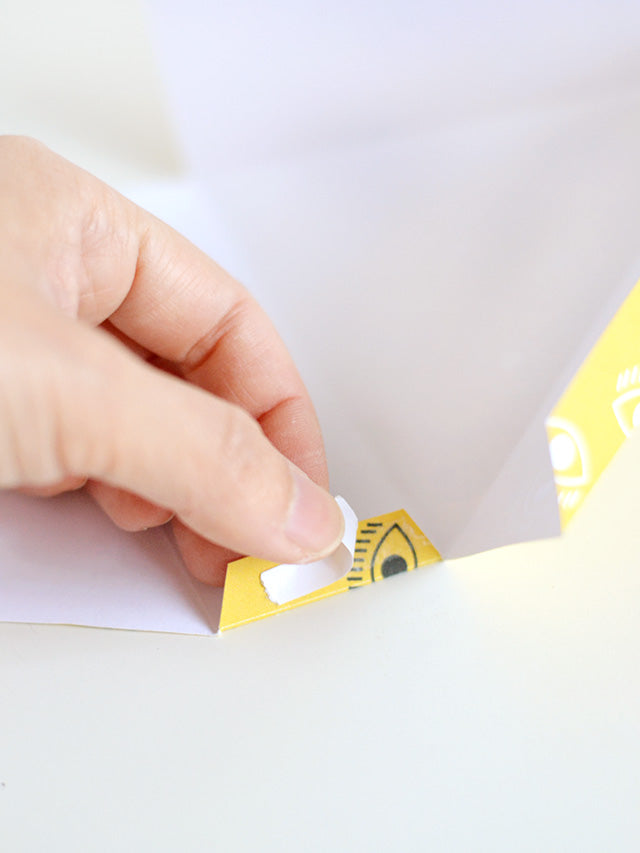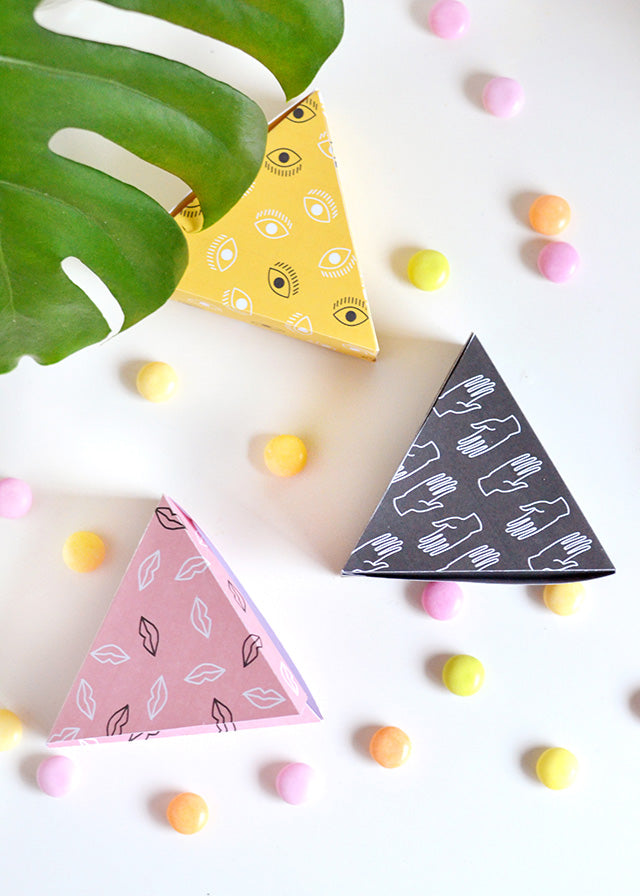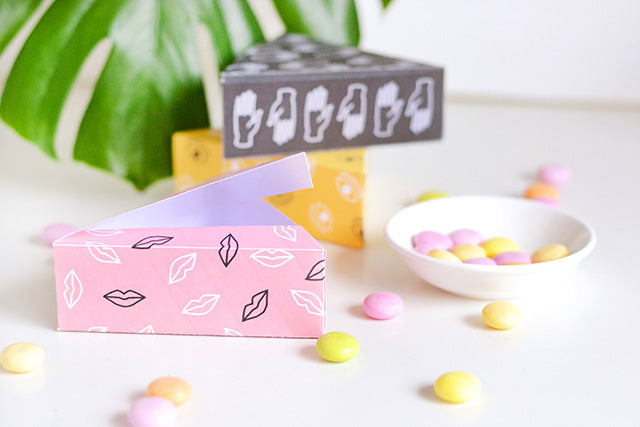 Once you've stuck the tabs down, your gift boxes are done! I have to say, with these babies on hand my gifts should look a lot better than the wrapped-in-car-mess that they usually turn out to be. I hope you find they come in handy for when you next have a birthday party to go to!

Eyes, hands and lips gift box printable
xx Steph