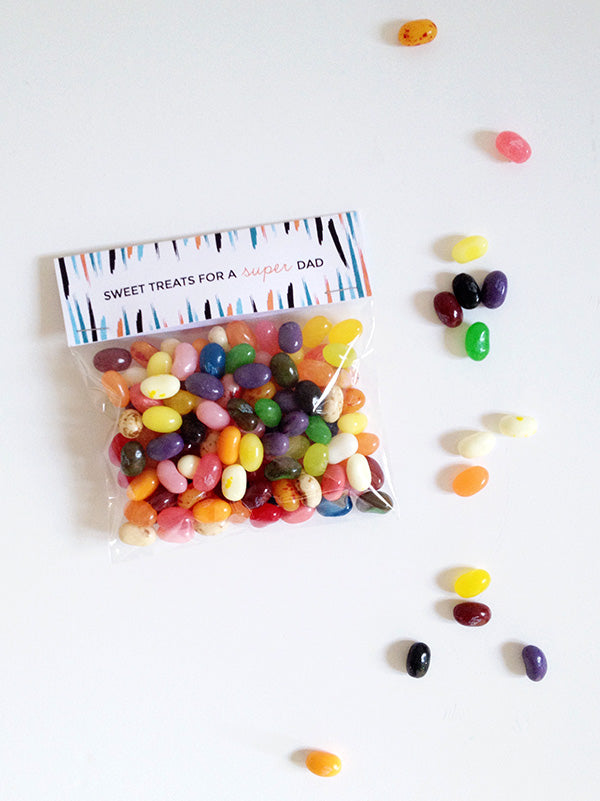 I'm not sure if everyone has this kind of experience come Father's Day, but buying for dads can be hard. It's not like my Dad has everything he could ever want in the world, but a lot of the things that he'd like are things I can't buy.
Having said that though, there's one item that works without fail – food! Everyone loves receiving a bundle of lovingly packaged edible goodies and my dad is no exception.
So in preparation for Father's Day next weekend, I've put together a few snazzy-looking bag toppers that I'll be using to wow my Dad on his special day. If you've like to add some pizzazz to your own foodie treats head on down to the end of this post for the files and follow along with the instructions below!
Materials
White A4 card
Scissors or a craft knife
Bone folder / paper scorer and ruler
Stapler
Food grade cello bags (I used ones that are 12cm / 4.75″ in width)
Edible treats (I used nuts, chocolates and jelly beans)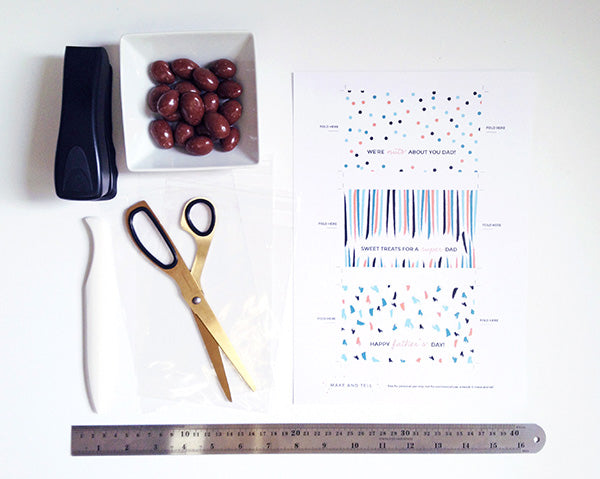 Step 1
Download the printable file at the end of this post, print it out onto good quality card stock and then score along the 'fold here' line for each of the bag toppers with your ruler and bone folder.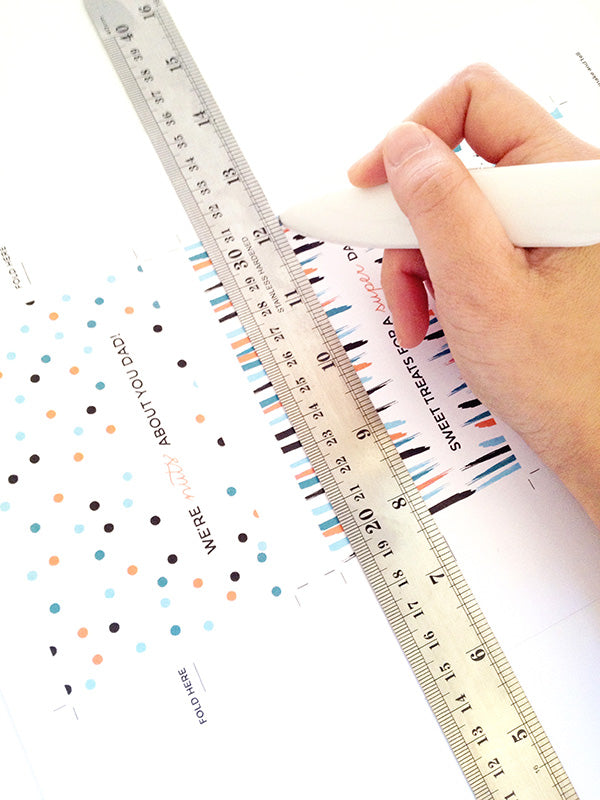 Step 2
Cut out each bag topper using scissors or a craft knife.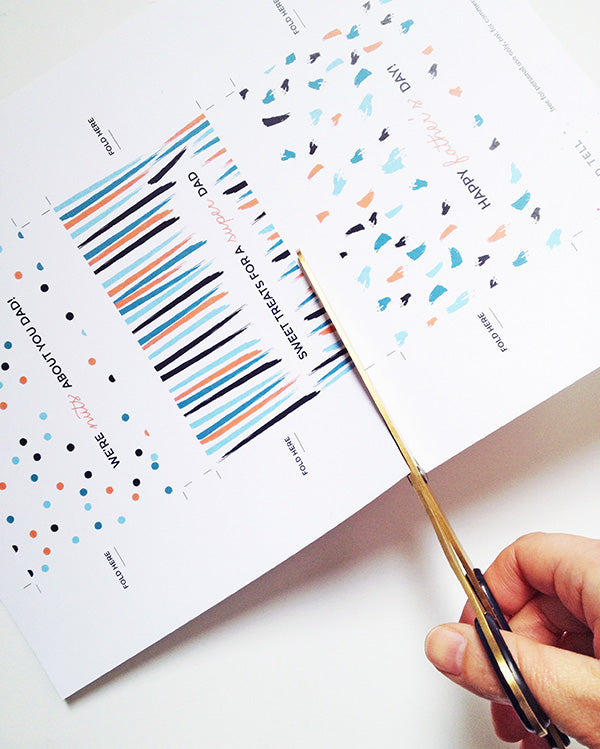 Step 3
Fill the cello bags with your sweet treats.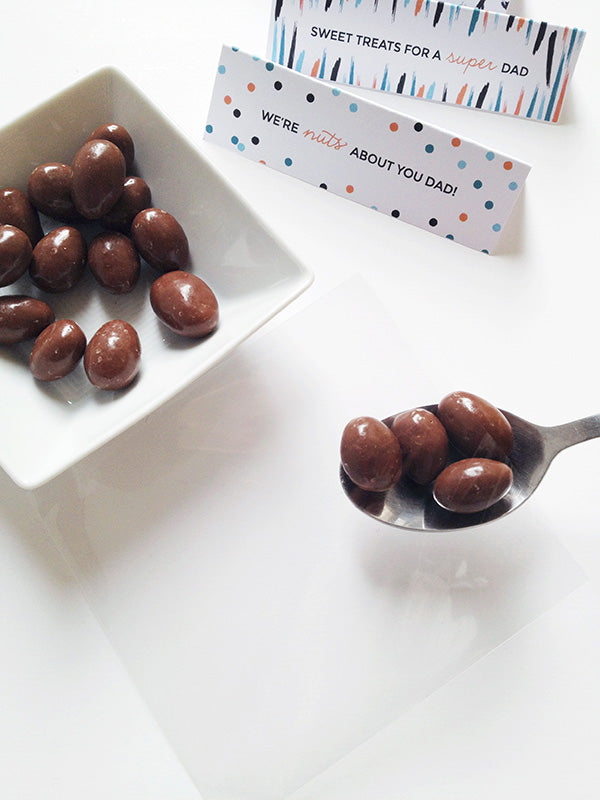 Step 4
Fold the bag toppers along the score lines you created earlier.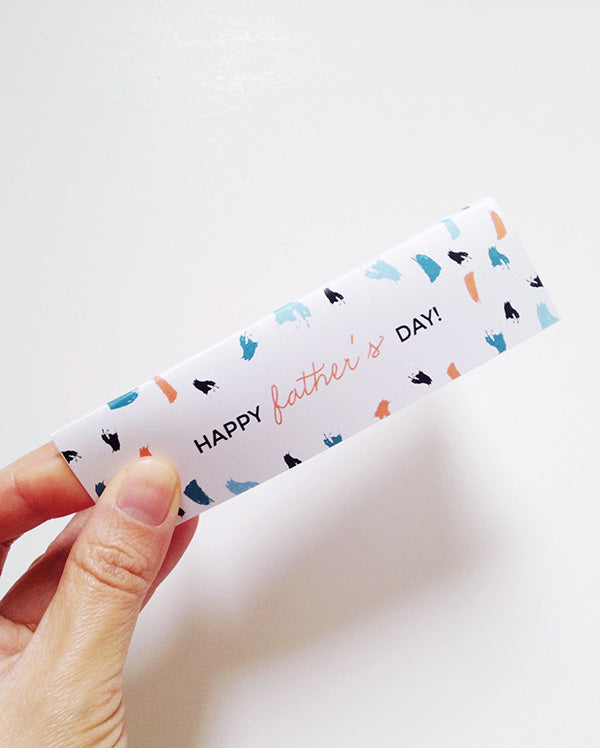 Then fasten each one to the top of your cello bags using a stapler.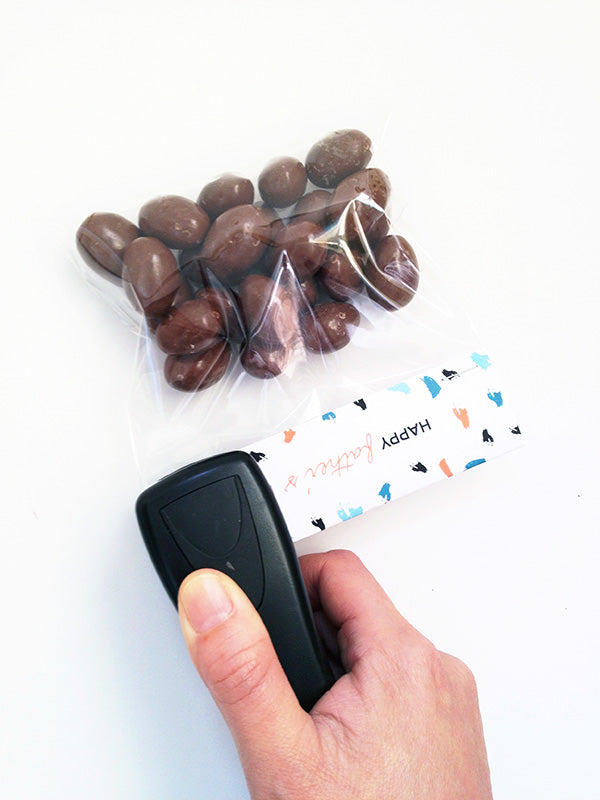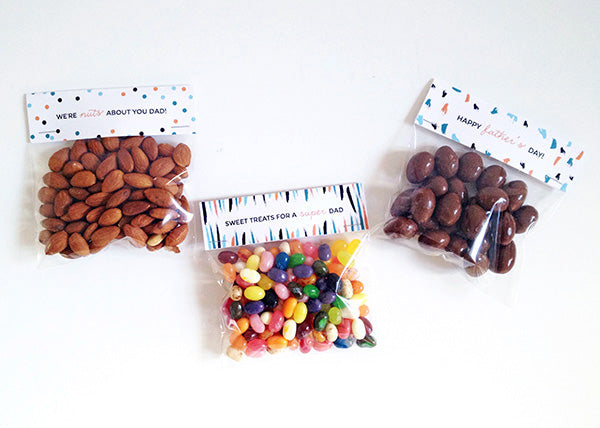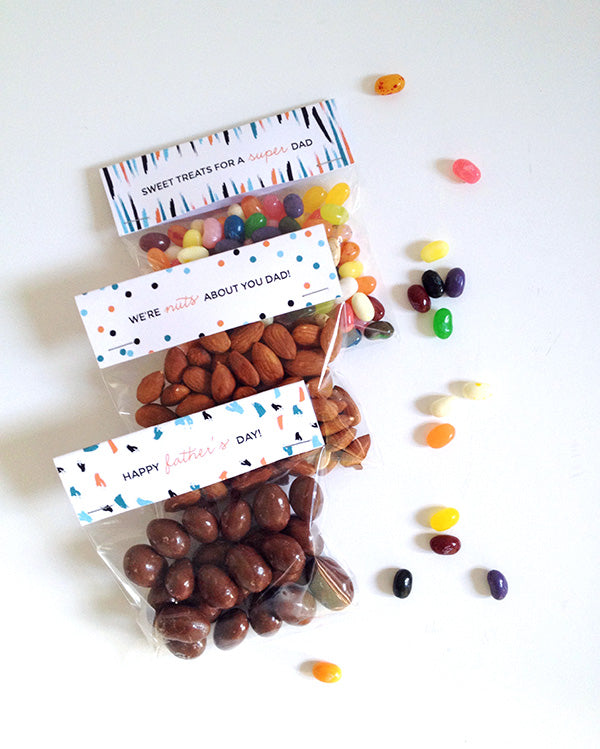 Project done! You've now got yourself some nifty looking nibblies for your dad this Father's Day. 🙂
The best thing about this DIY is that you have total control over the items you put in the bags so you can tailor them to suit your dad's tastes. Maybe try creating an assortment of your dad's favourite sweet and savoury snacks – I'm sure that'd go down a treat! (Ha! Can't go without a bit of a dad joke on Father's Day!)

Father's Day candy bag toppers
xx Steph