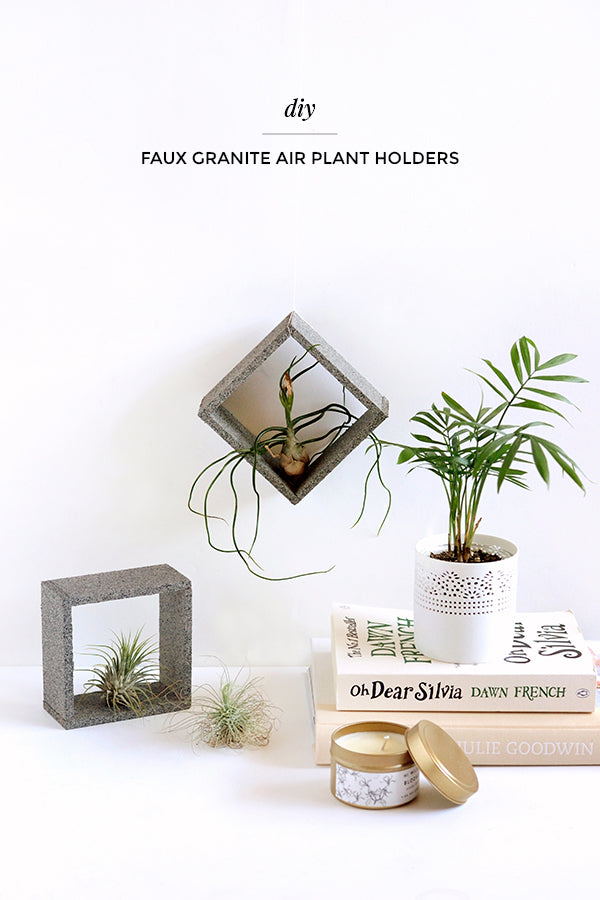 Well you know how it is my friends. Air plants are one of the few plants I manage to keep alive, so of course my collection of these little guys grows monthly, as does my collection of places to house them!
The latest idea I had was to hang some from the wall on little stone shelves but unsurprisingly stone isn't the easiest thing to craft with. Enter my favourite super cheeky craft material – granite spray paint! Easy to use and cheap to boot, I just love how this stuff lets me completely transform the look of any DIY I use it on. Want to know more? Follow along to make yourself some little air plant shelves of your own!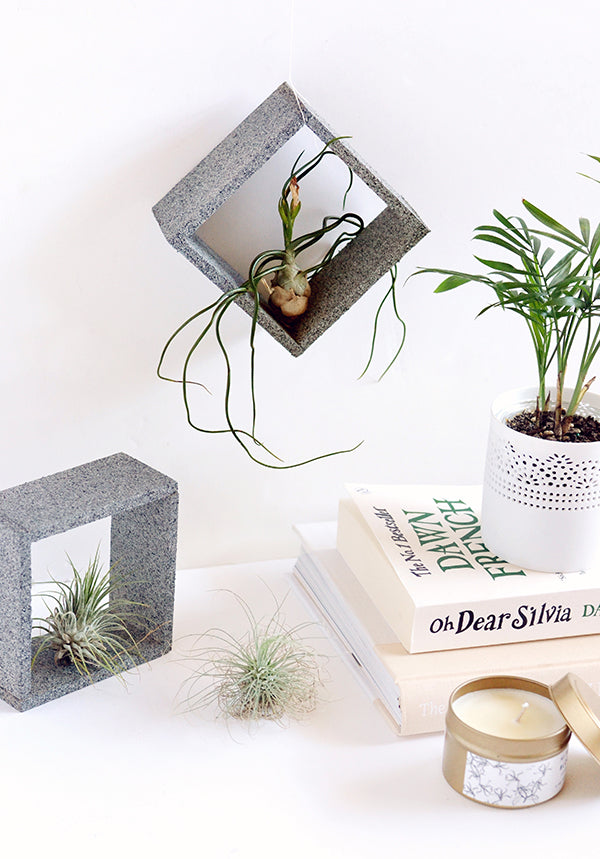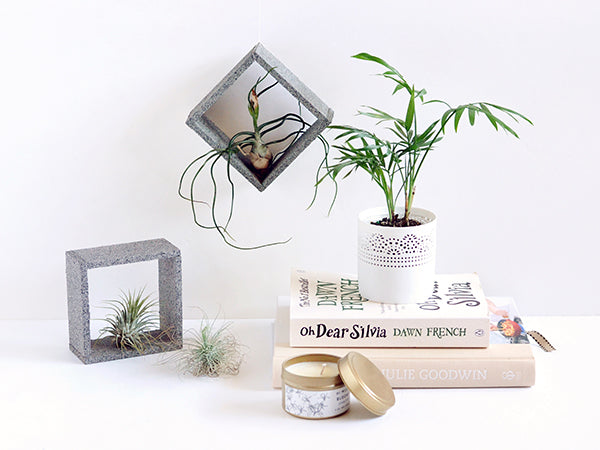 Materials
Step 1
Measure and mark four identical rectangles onto your balsa wood with a ruler and pencil. You can make them any size you like as long as they're equal (as a guide, mine measured 10cm long by 5cm wide). When you're measuring, just make sure each rectangle is large enough to house your air plants once all four are put together – the bigger the plant, the larger your measurements will need to be.
Once you've marked your rectangles, cut them out with an x-acto knife (or a razor saw if your balsa wood is very thick).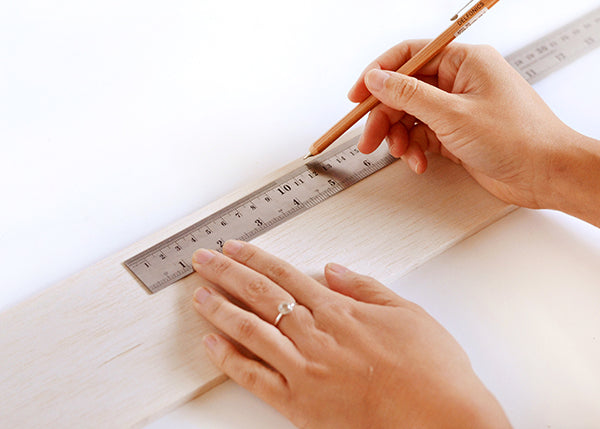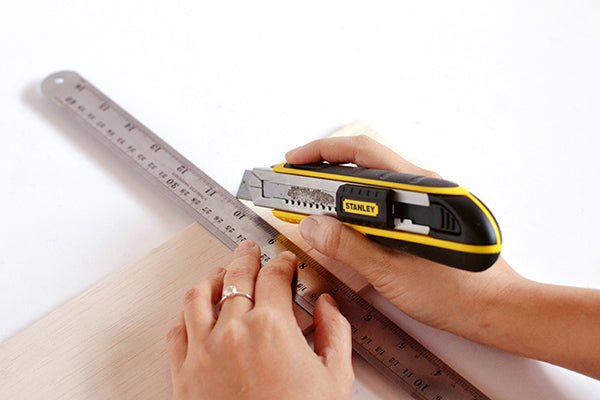 Step 2
Give the pieces a light sand to remove any rough edges, then glue two of the rectangles together so they're at right-angles.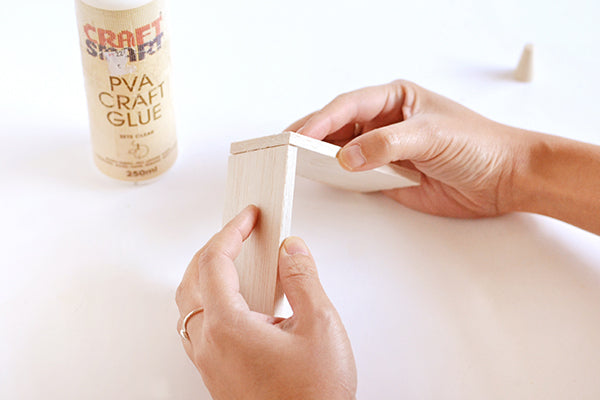 Step 3
Repeat Step 2 with the other two pieces. You should now have two 'corners'.
Step 4
Glue the two corners together so they form a square.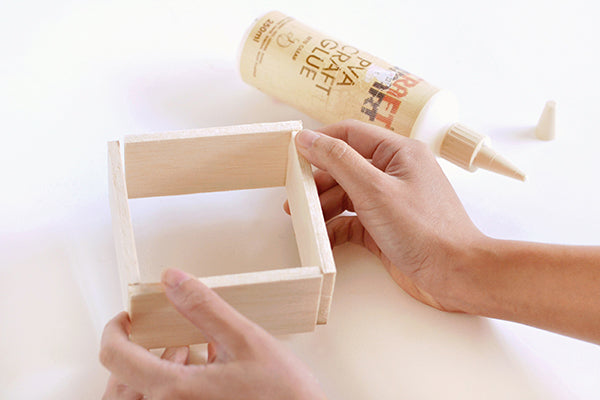 Step 5
Once the glue has dried completely, coat your wood square in granite spray paint.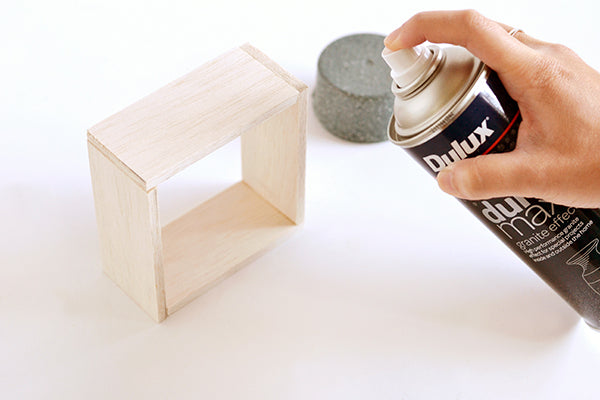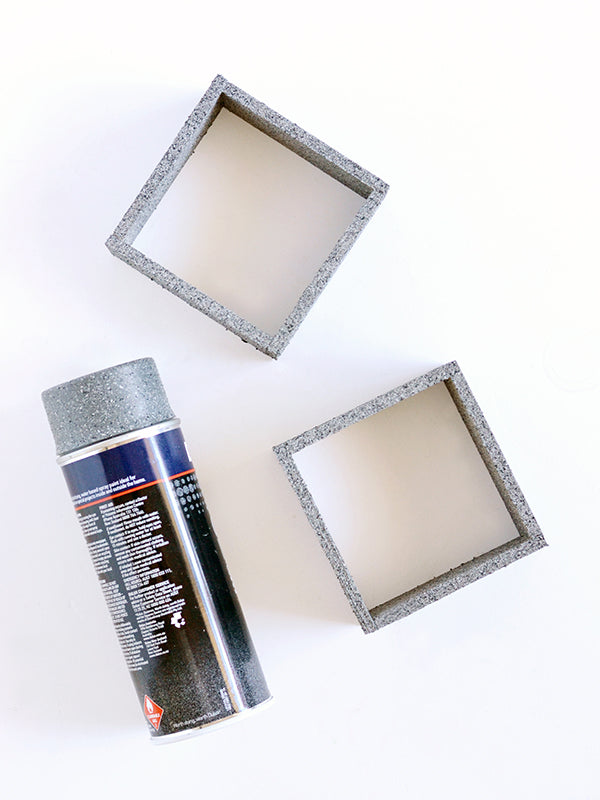 Step 6
When the paint had dried, you can simply stand the finished holder up on your desk and use it as-is, or tie a piece of thread around one corner and hang it up on your wall.
Note: My air plants are very cooperative and sit nicely in the holders without having to tie them down (yay!). If yours are a little more wayward, use a piece of wire or some thread to tie them to the holders.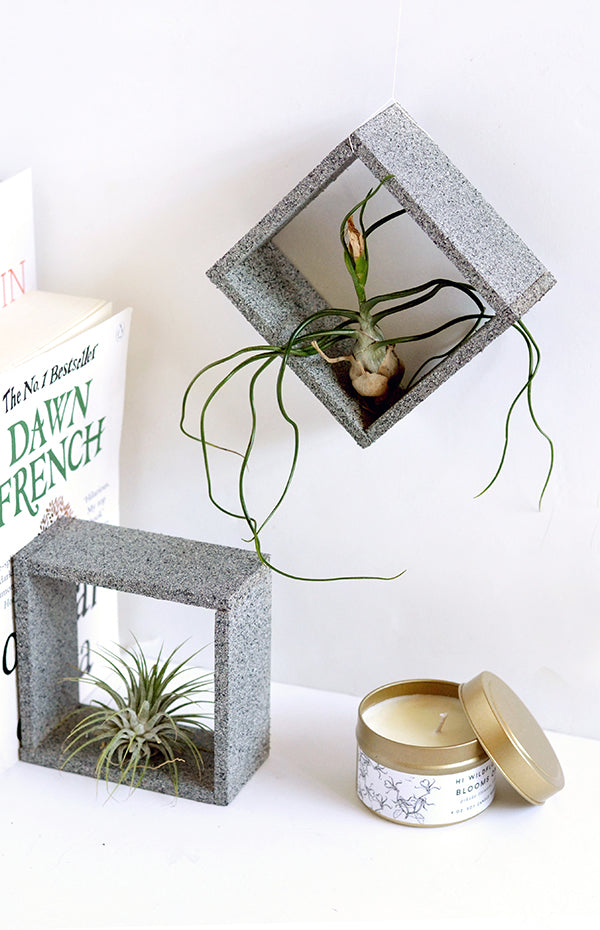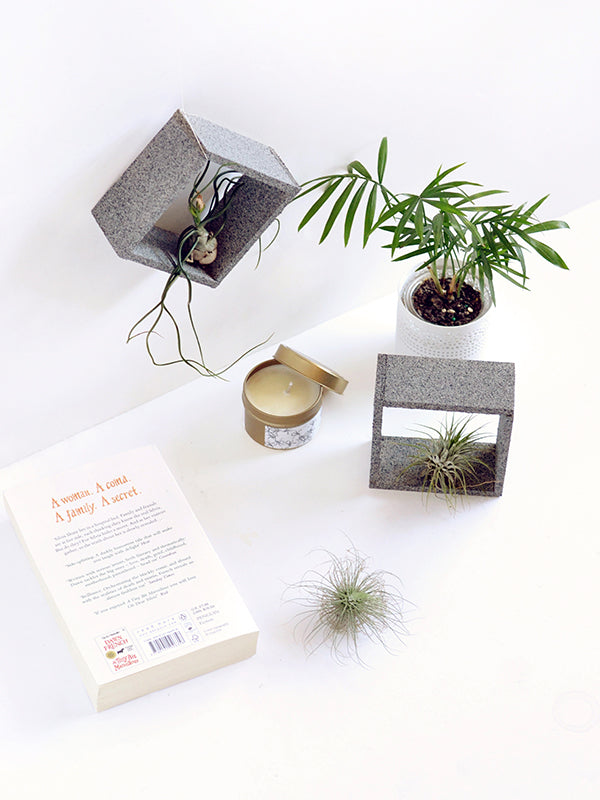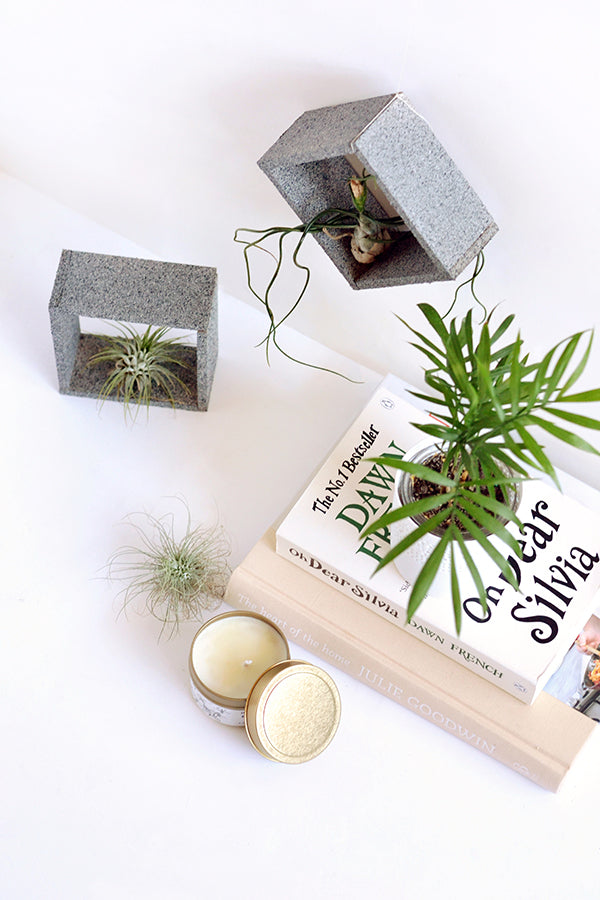 How's that for a nice and easy DIY? And also, is stone spray paint awesome or what? If you've used it recently in a project, leave me a note below, I'd love to see your fantastic creations!
xx Steph