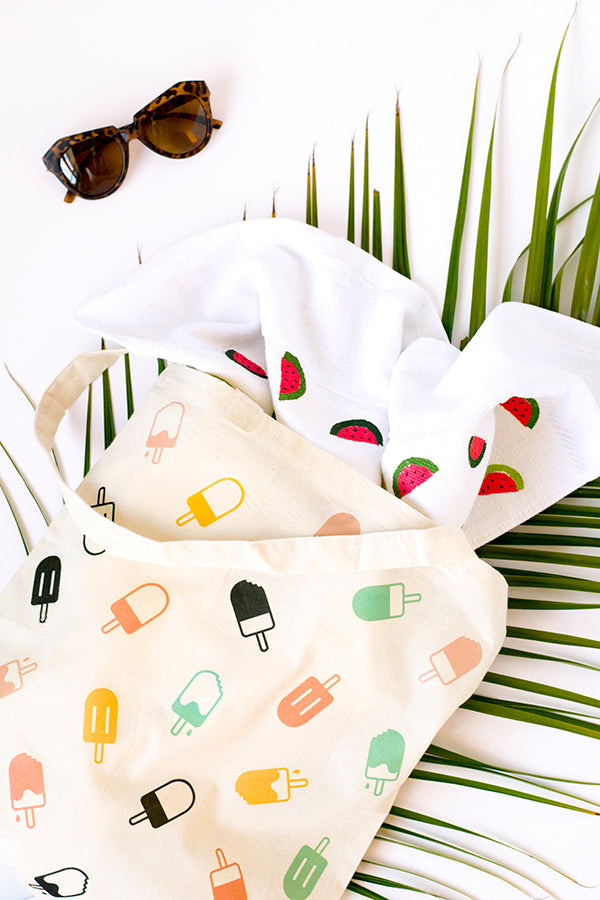 Can you tell I'm totally over winter? Well actually, I was never really into winter to begin with, but after 2 months of shivering as I drag myself out of bed in the mornings, I'm reeaalllly  craving some summer heat! Sadly Mother Nature has other ideas and the chilly temps are expected to last for a month more at least. 🙁
That doesn't mean I can't dream of all things bright and warm though! Like watermelon, palm trees, popsicles and glorious sunshine. I've even got my gear prepared for that first balmy day when we can once again hit the beach!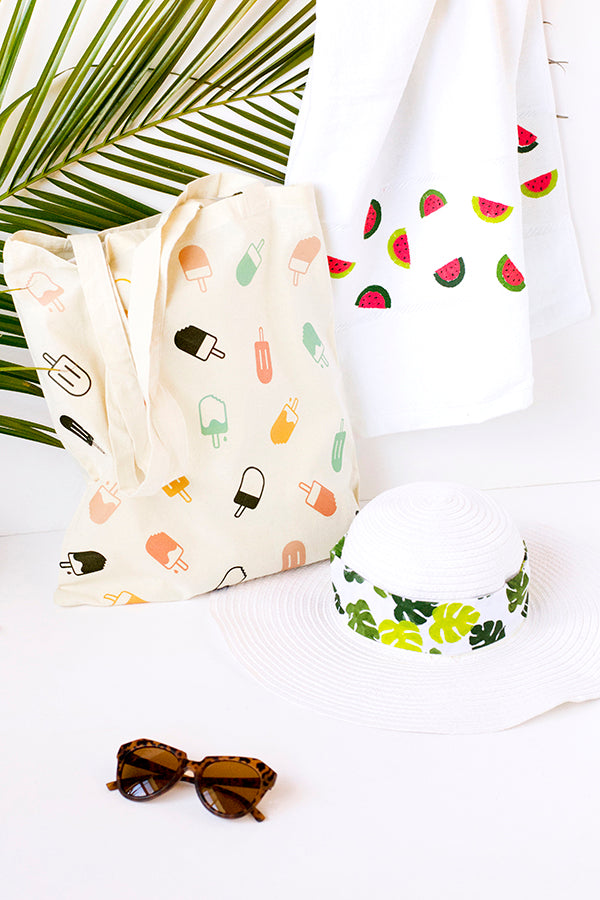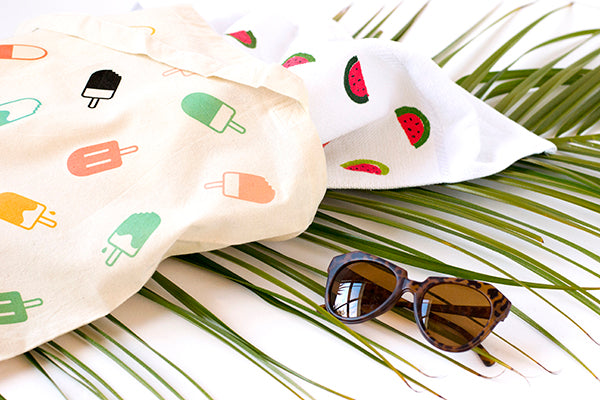 If you're in the northern hemisphere and lucky enough to be sunning yourself poolside right now, you should really think about giving this project a go – all that pattern and colour will make your carefree summertime mood even more upbeat, I promise! Head to Curbly for all the details on this watermelon towel and popsicle tote, including the full DIY tutorial and a free printable.
xx Steph