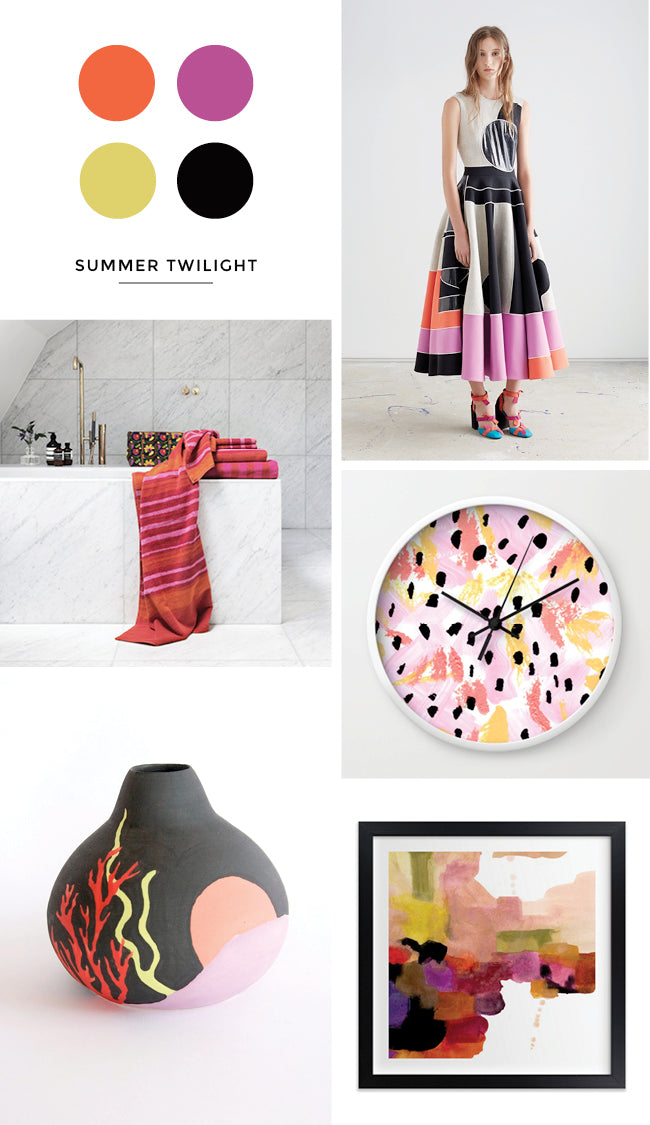 dress | bathroom | clock | vase | art
The other day I walked into the kitchen of my 18th floor office that overlooks the city and has views all the way out to the mountains. And I was greeted by the most spectacular sunset I've seen in months – it was red, purple, orange and yellow, with hints of navy plus the incoming black of night. In short, stunning.
And I knew that the next colour post I did just had to be of that beautiful summer twilight. It's not often I get to see a sunset with so many gorgeous shades, but when I do, you can bet I spend every moment I can drinking it in, even when I'm supposed to be working! 😉
What do you think of this combo? Do you love it or is it not really your cup of tea?
xx Steph