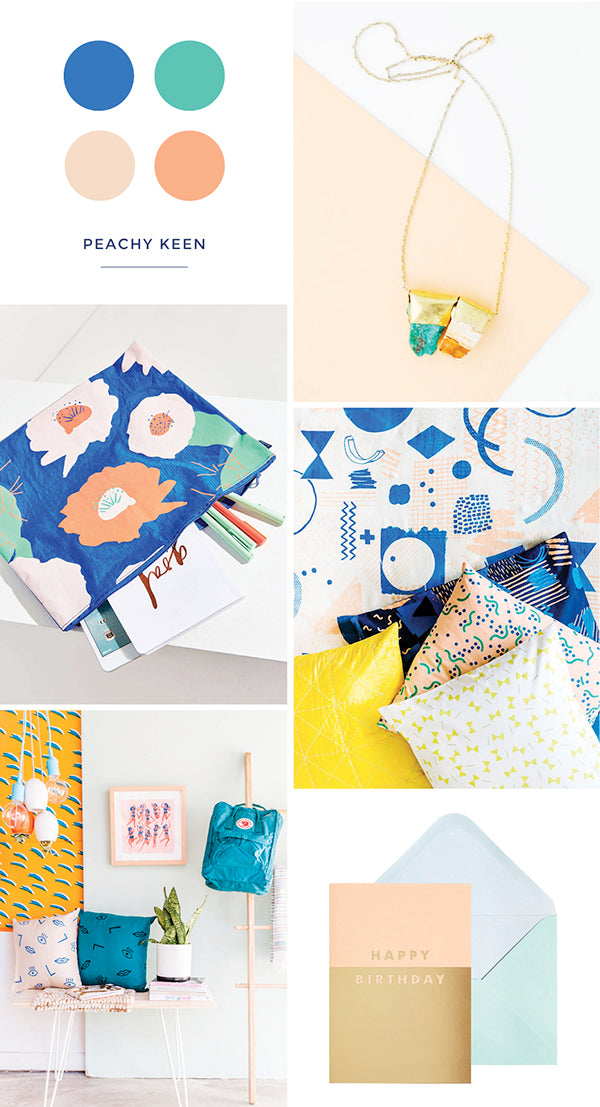 necklace | floral zip pouch | patterned cushions | diy bench | birthday card 
I don't have a lot of peach in my life at the moment, which doesn't make much sense to me because it's far and away my favourite shade of orange. I think I've shied away from it in the past because I found it hard to pair it with other colours, but these days I've been seeing this peachy-teal-blue mix pop up everywhere and I'm totally digging it. So I guess that's my main problem solved!
Of course, since I don't already have a lot of peach homewares floating around in my house, it means I'll have to do some serious shopping so I can experiment more with this colour combo. Yep, that's me taking one for the team guys, like the caring gal I am. 😉
Are you a peach fan? If yes, I'd love to know what colours you pair it with most often!
xx Steph