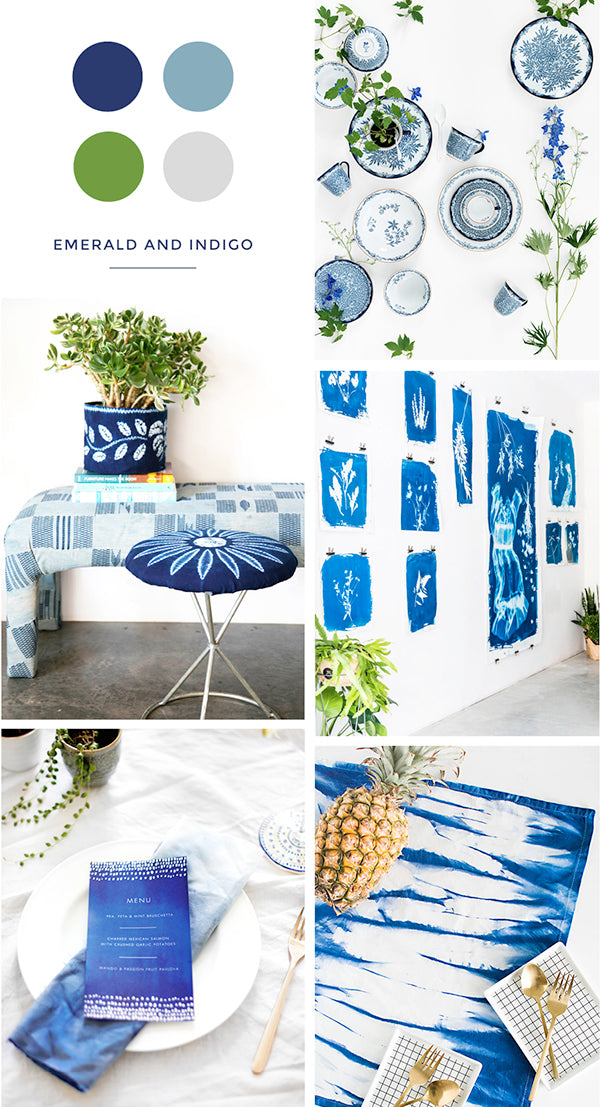 porcelain | planter + stool cover | art | invitation | napkin
Is this a fresh combo or what? I'm not usually a big fan of blue, but with all the shibori love that's been going around lately, I've become a bit smitten with how crisp this colour looks. Especially when set against white and paired with a vibrant green!
These are some of my favourite indigo finds; if you aren't already hooked on this shade, they'll definitely help to introduce it into your projects. Trust me, once you start using indigo and green together, you'll find it hard to stop!
xx Steph