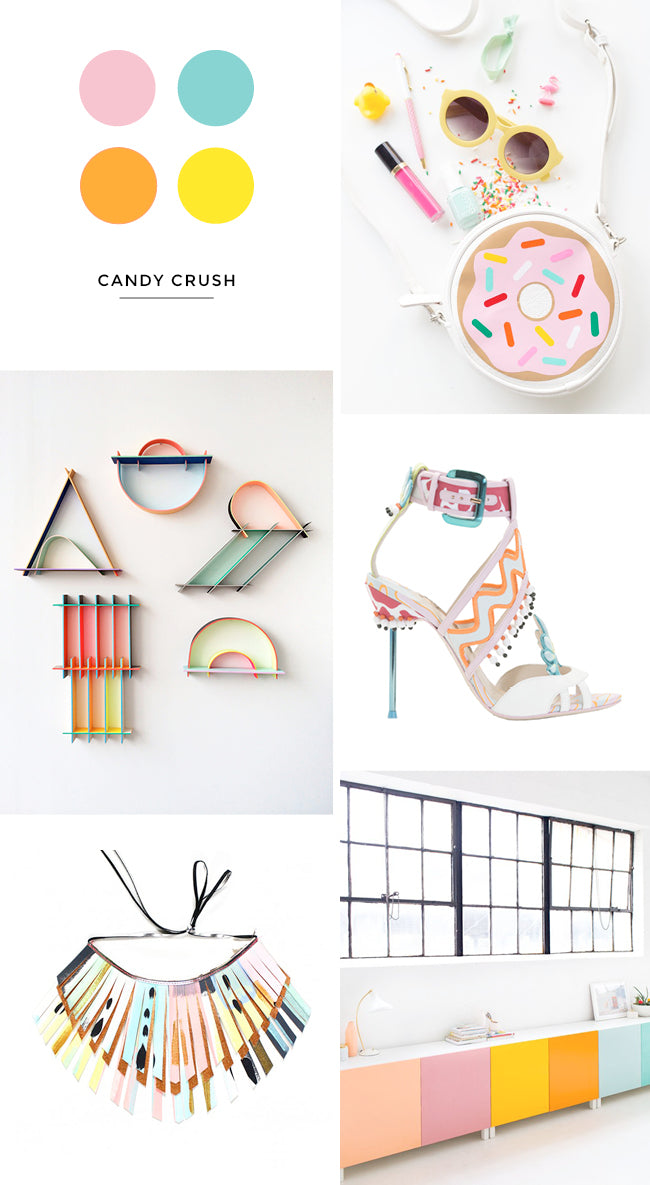 donut purse | art | shoes | neck piece | storage
Tasty colours. That's the only way to describe this palette don't you think? These shades make me daydream of all things delicious like sorbet, candy and summer parties by the pool. Mmmm yum!
Lately I haven't been able to get enough of this combo, especially now that we're nearing easter and all those lovely spring pastels are starting to surface. How about you, are you a fan of candy colours?
xx Steph