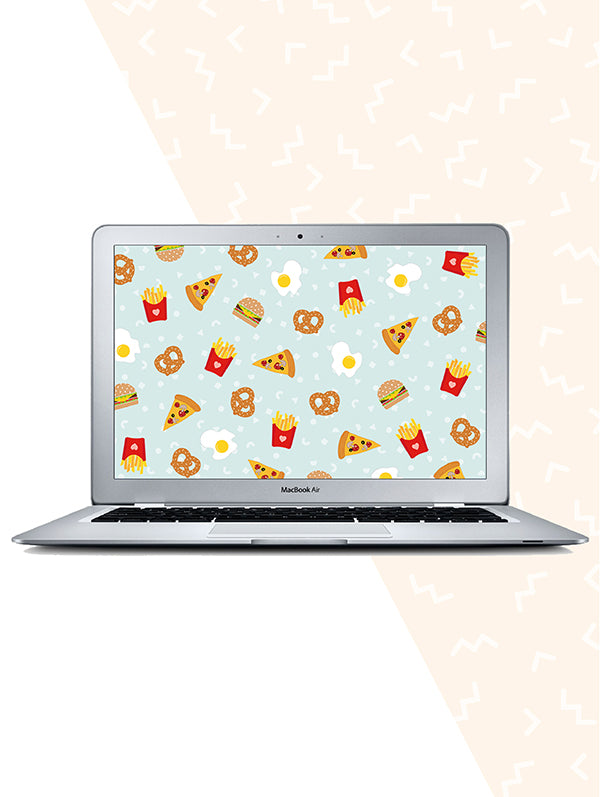 Burgers and fries and pretzels oh my! I don't know about you, but at the end of a long day at work, when I'm starving and the last thing I want to do is cook, I turn into a junk food zombie. The only thing that I can think about is ordering a cheesy pizza. Or getting myself some deliciously salty french fries. It's a problem I know, but I can't be the only one – tell me you know what I mean!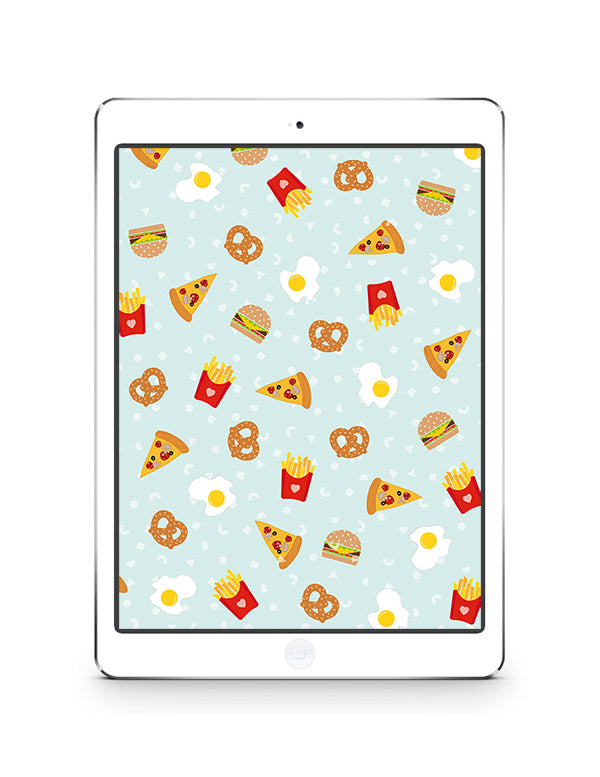 This, my friends, is why I made this desktop wallpaper – so I can get my fill of all the bad stuff I crave without any of the calories. Sounds perfect right? Although on second thoughts, it might end up working the other way around and I'll find myself eating MORE chips because that's all I can think about as I stare at the fries on my screen each day. Fingers crossed that's not the case!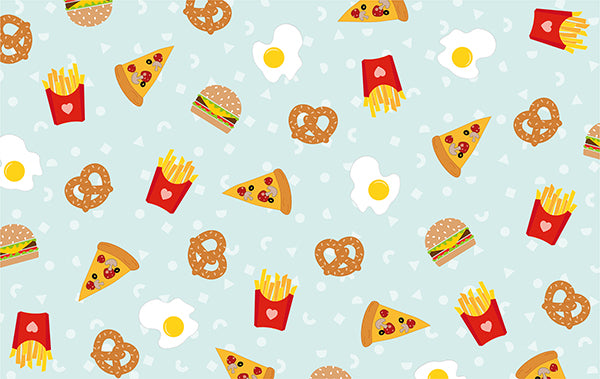 If you're a junk food fanatic like me, don't let this one pass you by – see the downloads section below and get a whole lotta savoury goodness on your screen!

Widescreen junk food desktop wallpaper (1900px wide)
iPad junk food wallpaper (2400px wide)
xx Steph