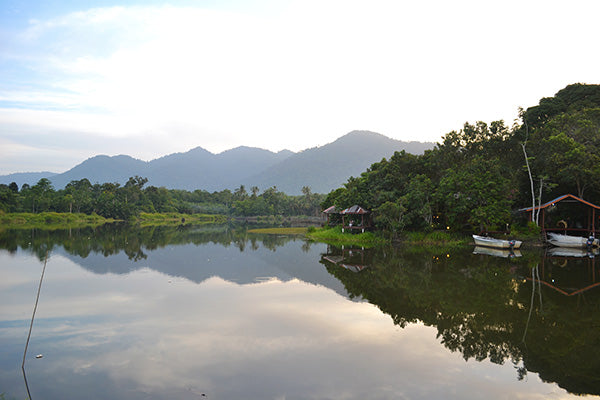 This vision. Have you every seen anything more idyllic? Believe it or not, we stayed here the last time I went away (to Malaysia), and it was as good as it looks. Actually scratch that, it was even better!
I bring this up today because my husband and I just started planning our next big holiday and I'm SO EXCITED.  Seriously. I can't stop the little smiles from sweeping over my face every time I think about it.
Which is strange because I'm not really a big traveller. I have friends who travel every few months and they LIVE to travel, saving their money here and spending their money overseas and then doing it all over again. But lack of time, cash and just a general lethargy keep me on home turf most of the time. I'm a homebody by nature and being grounded is what I do best.
So why is it different this time around? I think my excitement stems from the fact I haven't been to a completely new place for awhile now. Where the sights, sounds and smells will be unfamiliar and everything I come across will seem wonderous. This time Japan is our destination, and this week we began planning where we're going to go, which has made it seem so REAL. Yay!
Wish me luck with the preparations – being not-so-frequent flyers, I have a feeling we'll need it! Oh, and If you've been to Japan before and have any sightseeing recommendations for a new visitor, please leave me a note below. I'd be ever so grateful 🙂
xx Steph