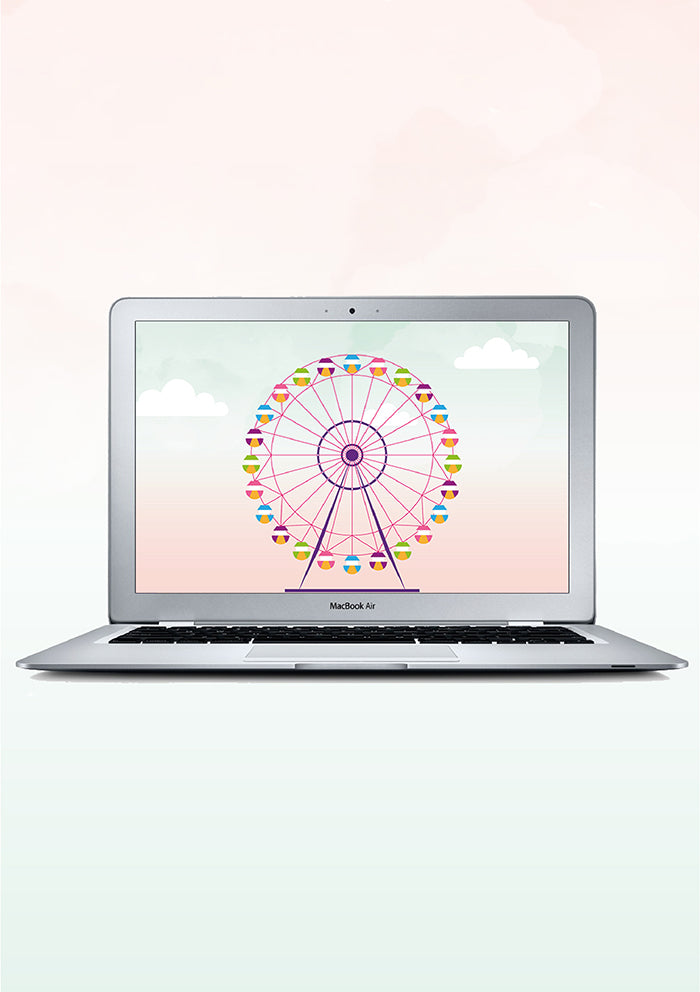 Two things. First up is the 'holy cow it's (insert month here)?!' exclamation that comes ERRY month as I try and fail to grasp that yet another 30 days has passed and oh my goodness, very soon I'll be a mother! (deep breaths)
Secondly, we just arrived back from Japan yesterday and I'm having trouble coming to grips with the fact that our holiday is over. So if you spot me making all the sad faces, that'd be why. We were there for 2 weeks, but it was over in a flash – I suppose time really does go fast when you're having fun!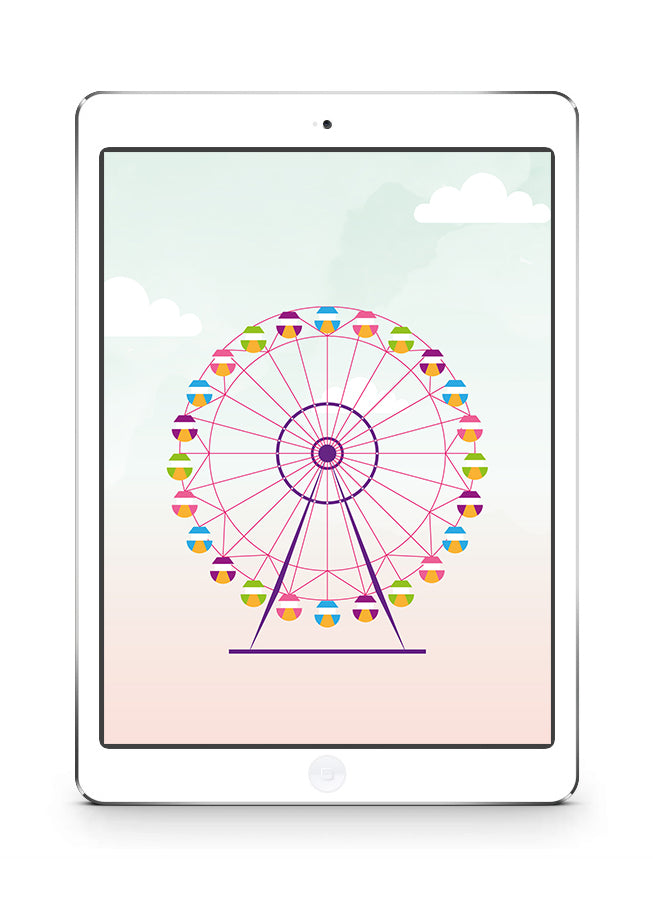 While I have to go back to work next week, I've decided that doesn't mean I have to put away all memories of my holiday though! Which is exactly why I made up this desktop wallpaper – to preserve a little of the fun I had in Japan even as I spend the days staring at my computer screen.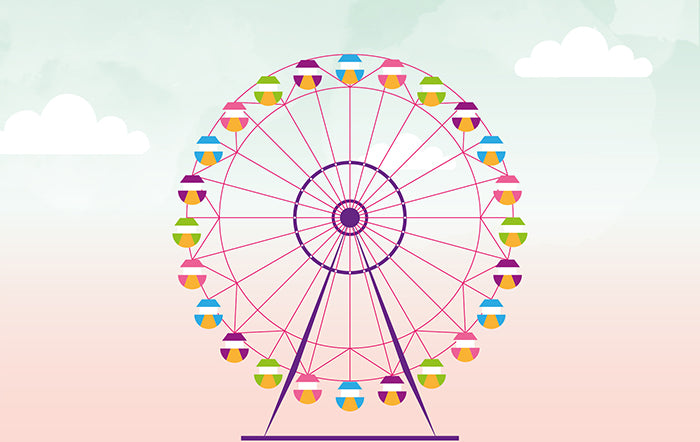 Are you wondering why a ferris wheel? It might seem like an odd choice to represent a country with shrines, snowy mountains and such a wonderful food culture, but for me they're an instant reminder of Japan.
If you ever go there, you'll see why – ferris wheels are everywhere, from shopping centres, to wharves, and even at the top of ski runs! They're one of the unexpected and awesome sights you'll come across in Japan and yet another reason why I love that country so. 🙂

Ferris wheel widescreen desktop wallpaper (1900px wide)
Ferris wheel iPad wallpaper (2400px wide)
xx Steph