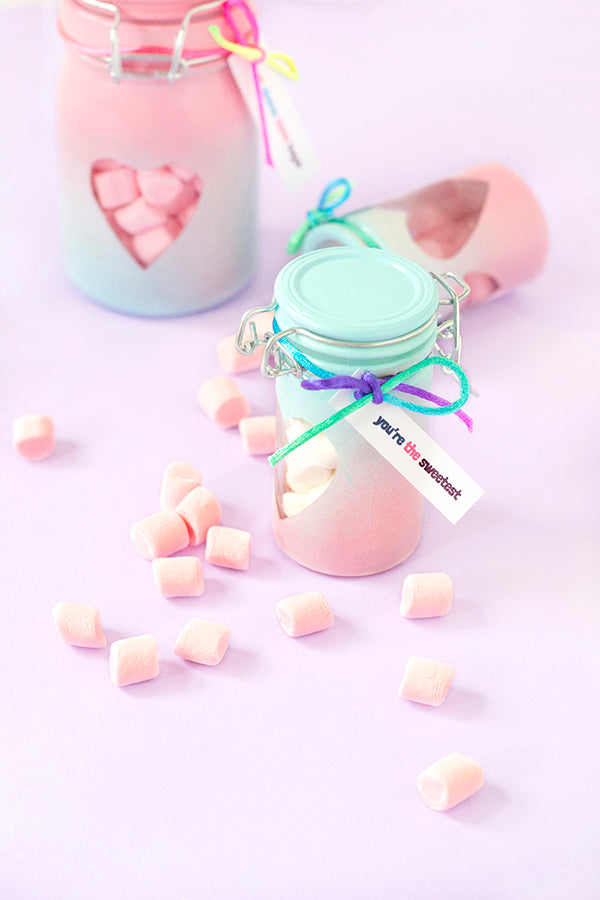 When it comes to DIY, there's no such thing as too much colour in my book. So I guess it's not surprising that I went a bit mad with rainbows and gradients when making up my last Valentine's project for the year!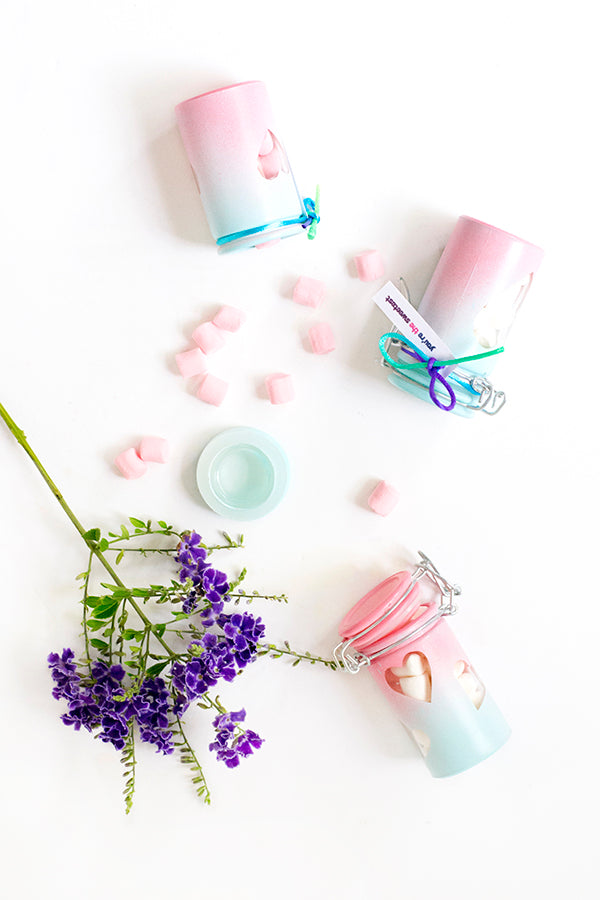 This project is perfect if you're looking for a last minute gift for your Valentine, Galentine or just to hand out to your pals at work. And you'll have a lot of fun making them if you love spray paint as much as I do. Don't worry, they're super easy to DIY but yes, you'll get to use lots of colours and if you're anything like me, you may just get paint everywhere! 🙂
The other thing to note is that you might wind up eating more candy than gets put in the jars. Don't say I didn't warn you!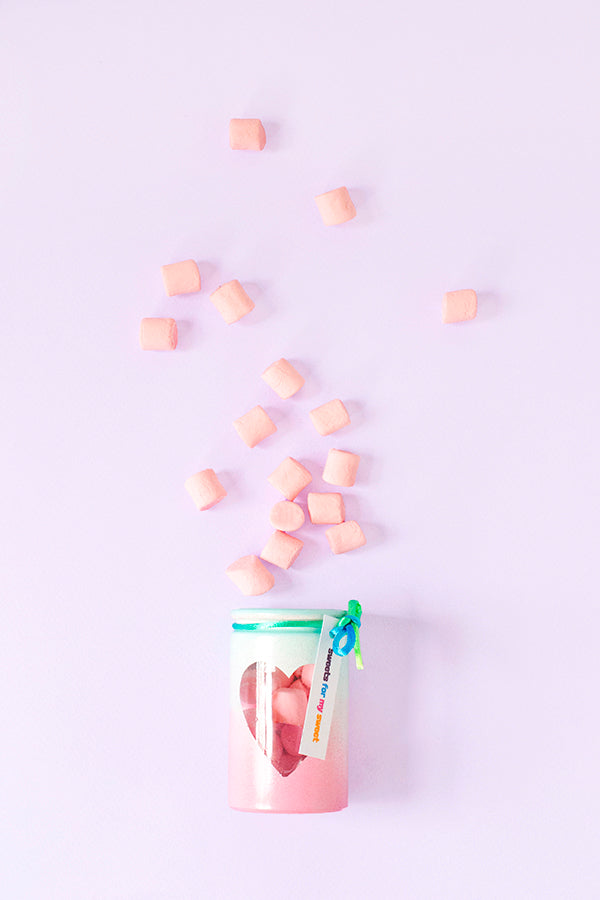 Get yourself over to The Reject Shop for the full tutorial and have fun with all that colour!
xx Steph