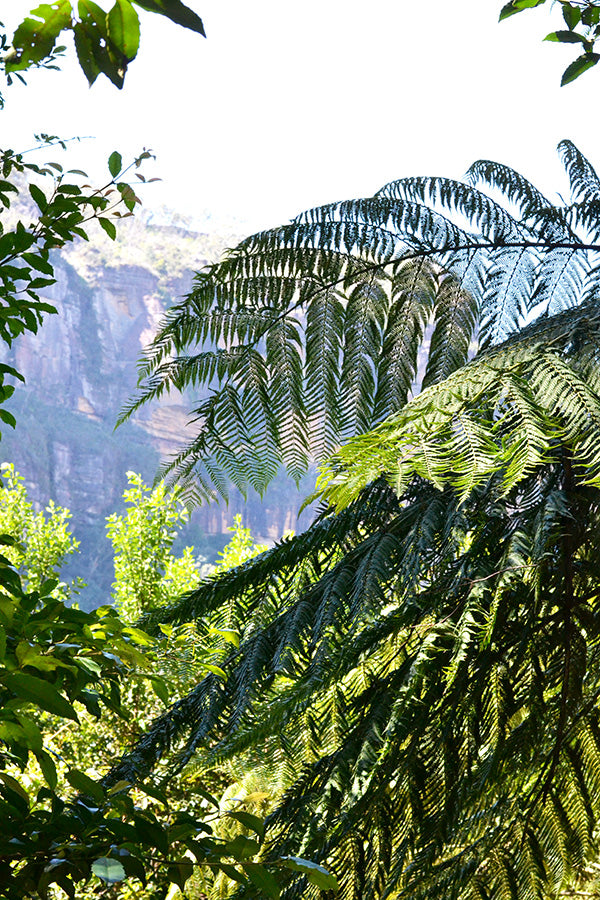 I've noticed these days that I often don't stop to appreciate what's right in my own backyard, especially when life gets busy and vegging on the couch just seems easier than heading outdoors. Luckily for me, I have some pretty awesome friends who drag me along on their little adventures… which granted, are often to bars or trendy cafes, but are sometimes on day trips full of amazing views!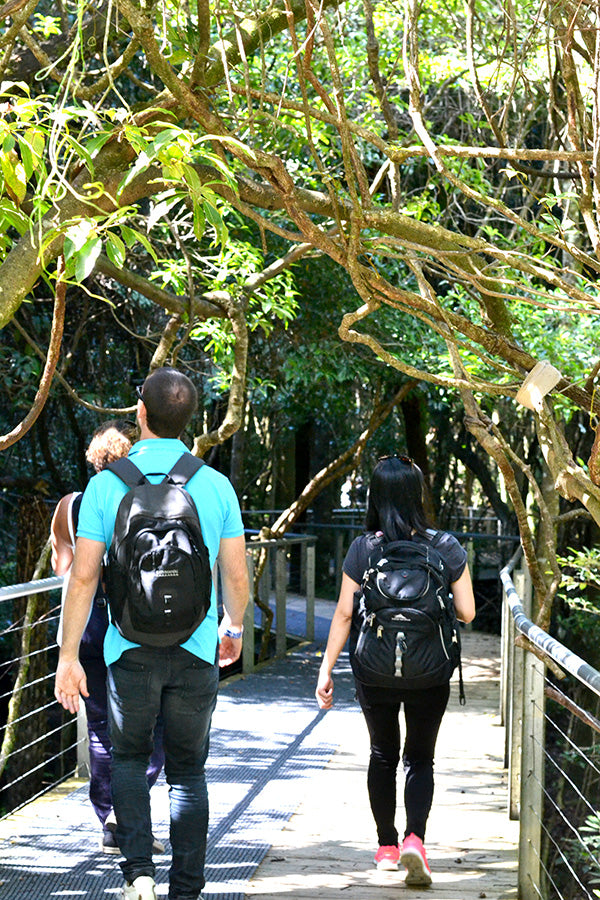 The Blue Mountains is a bit of a backyard treasure – it's only an hour and a half away from Sydney but when you're in the heart of the bush and surrounded by trees, it's like you're a world away.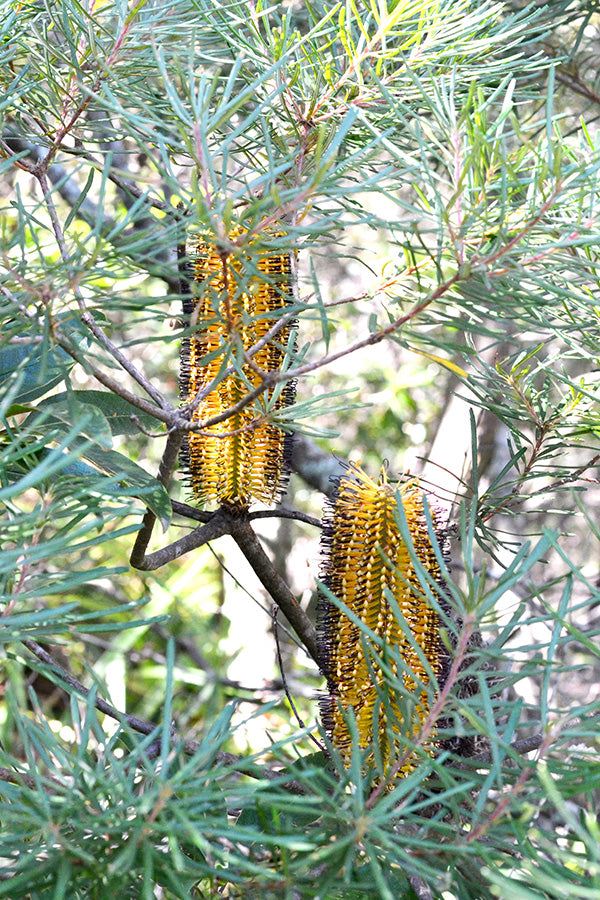 On the few occasions a year that I make the trip out this way, it's usually to do the walks at Wentworth Falls, to shop at Leura or to take in some high tea at Lilianfels (all of which are just fantastic and I highly recommend them).
This time however, we decided to head to Katoomba to see Scenic World.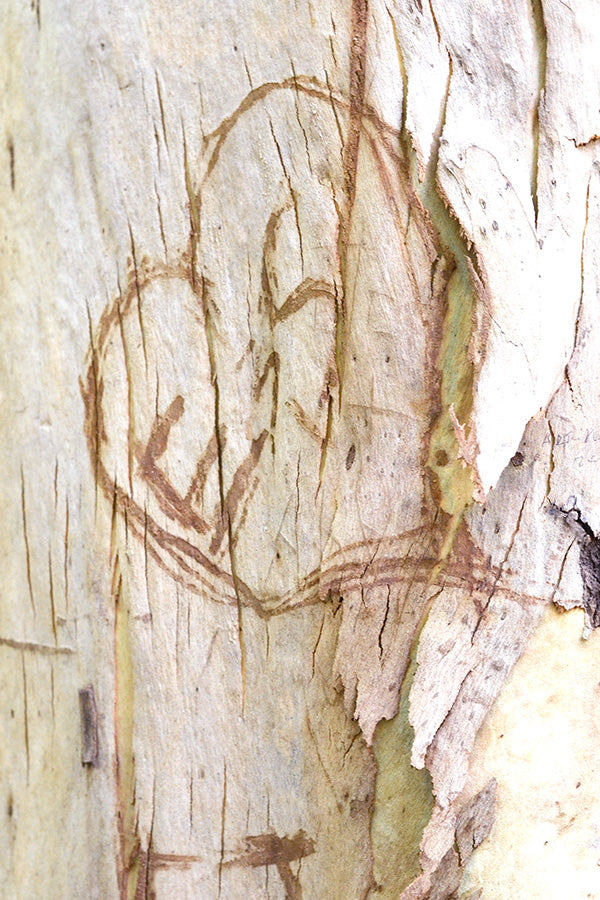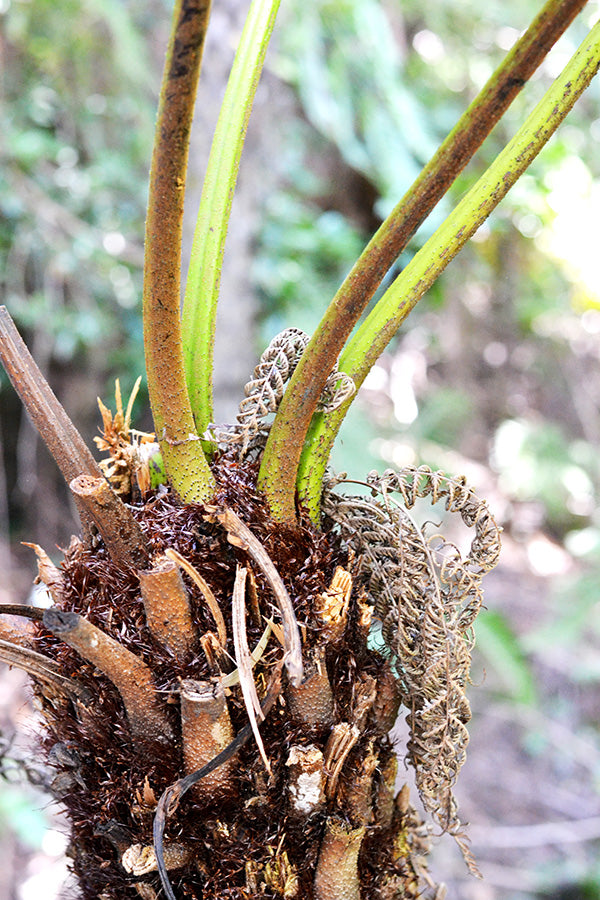 Word of warning if you intend to visit, this place is very popular with tourists. It's where several of the Blue Mountain's most iconic landmarks are located and it draws some large crowds.
I hadn't made the trip to this area of the mountains since high school, so it was a total blast from the past. And it was a lot of fun to relive old memories – we rode the world's steepest railway down the mountain, used the cable car and went on a boardwalk through the bushland.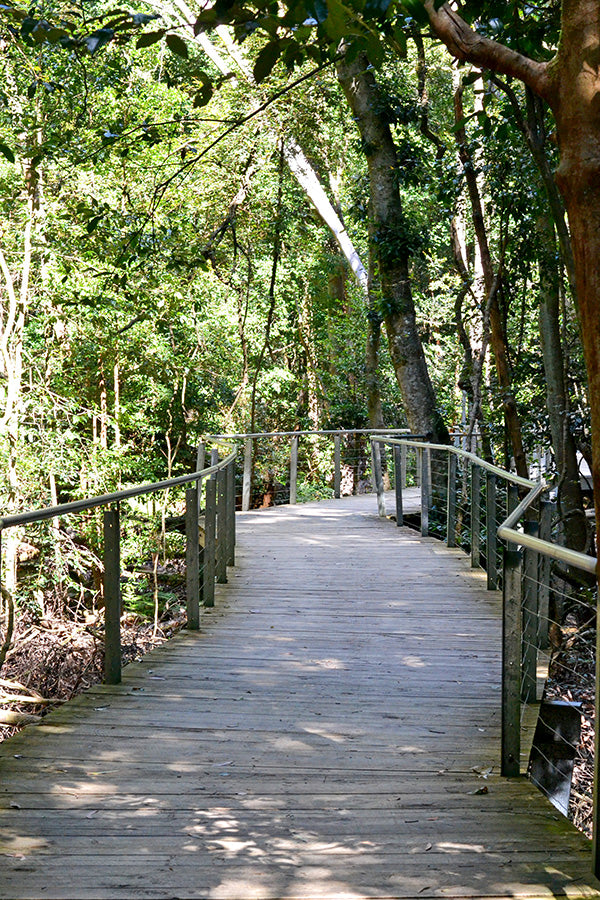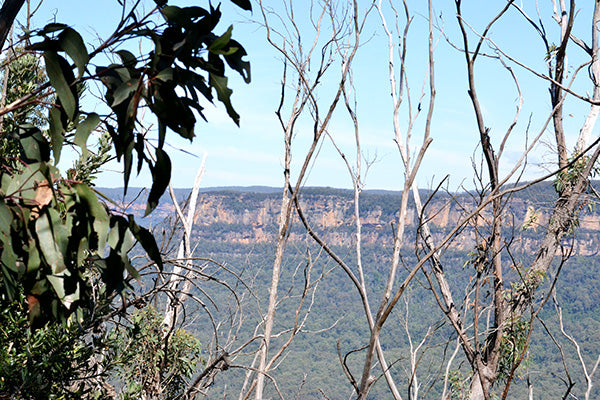 As you can probably tell, this area is just bursting with all kinds of native flora. The boardwalks are surrounded creeping vines, leafy ferns and eucalypts. We even managed to see some native wildlife!
Oh, and if you're wondering, the 'Blue Mountains' are so named for the colour of the mountains at a distance which have a blue tinge from the chemicals emitted by the eucalypts. I learned that one from the cable car operator 😉
After a few bush walks you can imagine we were starving, so we headed to the newly refurbished Hydro Majestic for a late lunch. This Hotel has been around since 1904 and has incredible views of nearby Megalong Valley, not to mention a cafe serving tasty food and a store filled with gourmet treats. Win!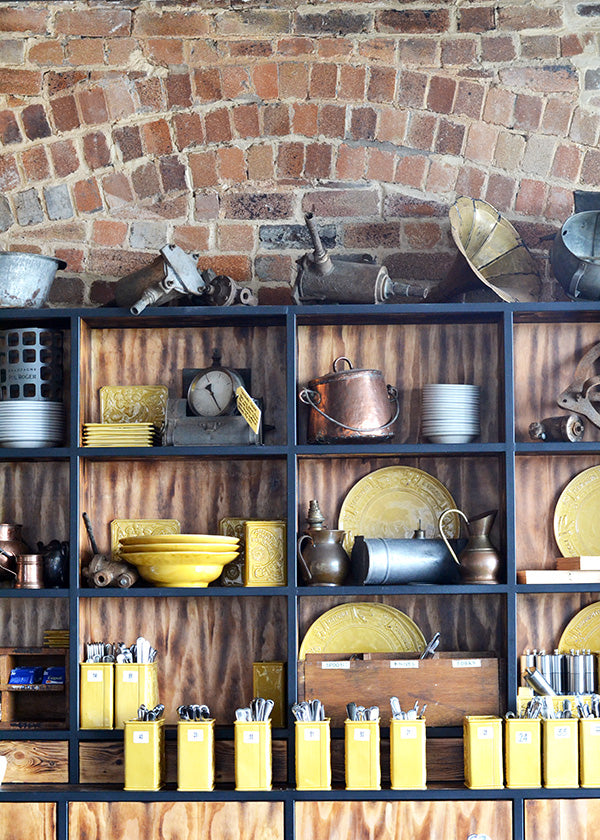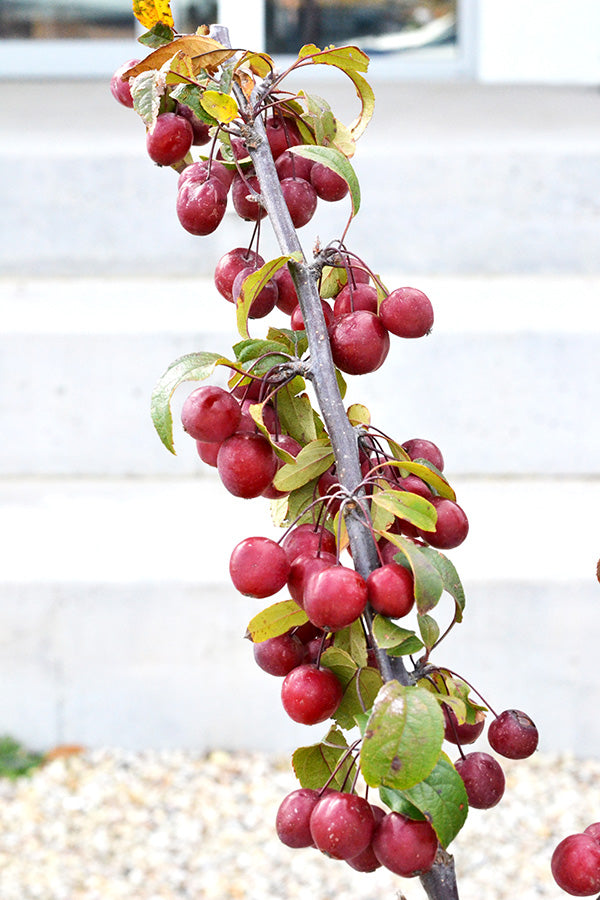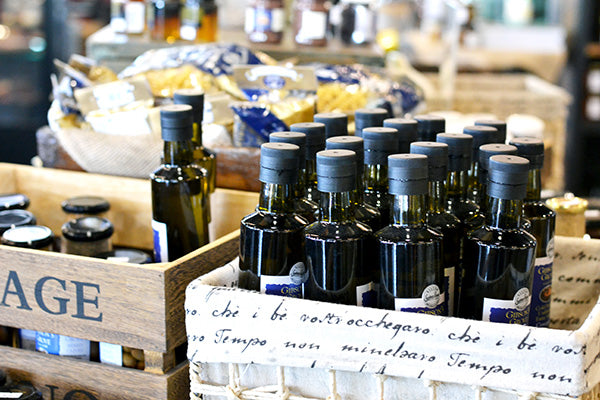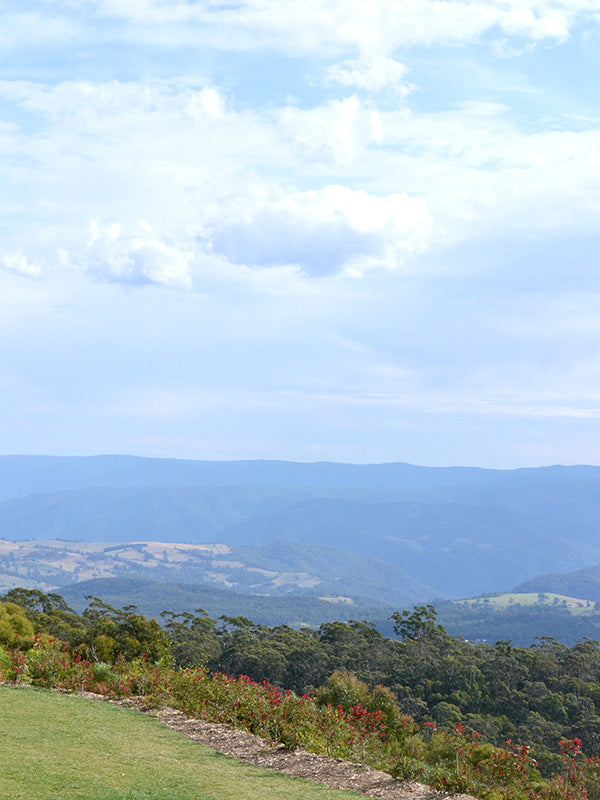 You know what? There's a lot to be said for going away on a day trip – even if it's only an hour or so away from home. It really felt like I'd gotten away from the stress of work and everyday life, and I felt so much more refreshed than if I'd just vegged out in front of the TV like I'd usually have done. I know I've probably said it before, but I really need to take more time out to do things like this – you know, just get some fresh air and enjoy the outdoors.
I hope you got to do some of that this long weekend, and here's to a nice short working week!
xx Steph