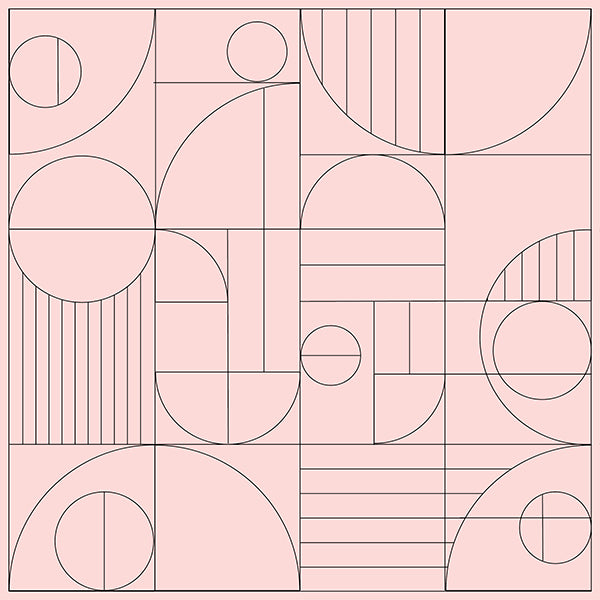 Have you seen the bauhaus outline trend that's been taking off on Pinterest lately? Actually, I'm not sure if it's just recently or if it's been going on for some time and I had my blinkers on. Either way, ever since I noticed these clean, minimal, geometric forms cropping up in my feed (like this one!) I fell so in love with the style that I had to have a go at making something similar myself!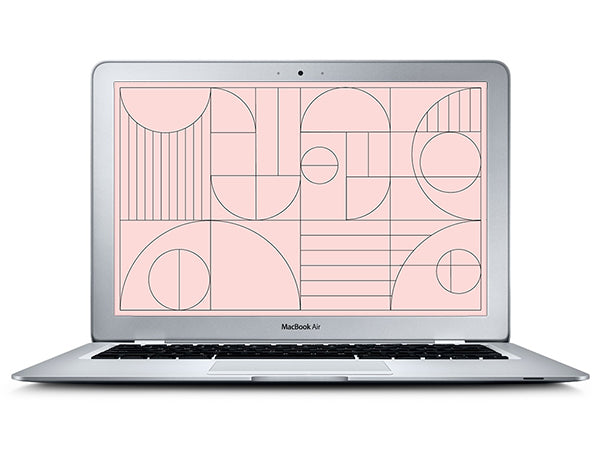 To be honest, I actually don't know if I've put this together correctly at all – there might have been some sort of ratio/element mix I was supposed to stick to? Regardless, it was very therapeutic to assemble all the shapes and I'm pretty chuffed with the end result. Best of all, my desktop is looking very spiffy and modern with its new facelift!
If you're a fan of clean lines and shapes too, see below to download some geometric goodness for your screen.

Widescreen wallpaper – pink with white lines (1900px wide)
iPad wallpaper – pink with white lines
Widescreen wallpaper – pink with black lines
iPad wallpaper – pink with black lines
xx Steph
ps. There's a file with white lines and a file with black lines for each device – choose whatever takes your fancy. Oddly, I found the black lines looked best on my Macbook, but the white lines worked better on my iPad…