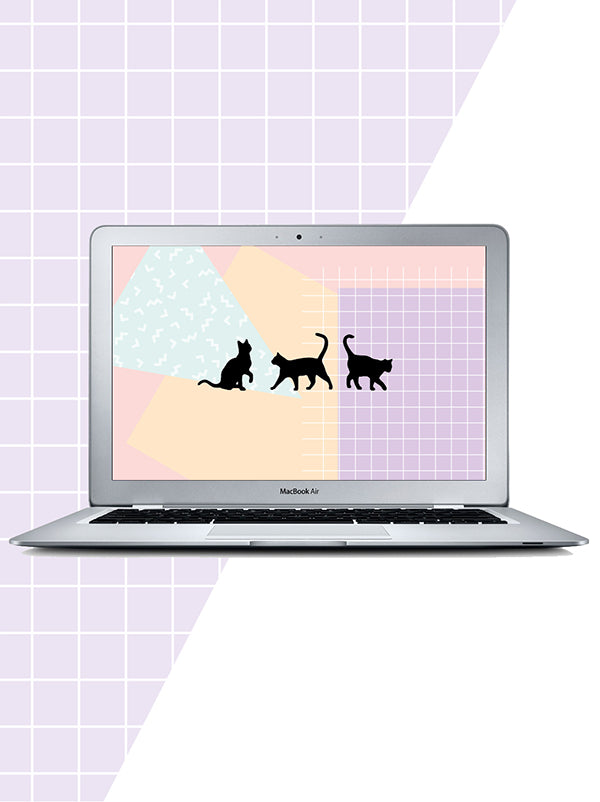 With it being October and all (say what now? where on earth have the last 9 months gone?), I thought it'd be nice to make up a desktop background with a little nod to All Hallows Eve. Nothing too spooky, gory or tacky mind you. I mean let's face it, while I enjoy Halloween I'm a big old 'fraidy cat (I can't even watch a scary movie without hiding my eyes). And who wants to stare at a freaky clown or bloody fangs on their screen for a whole month anyway?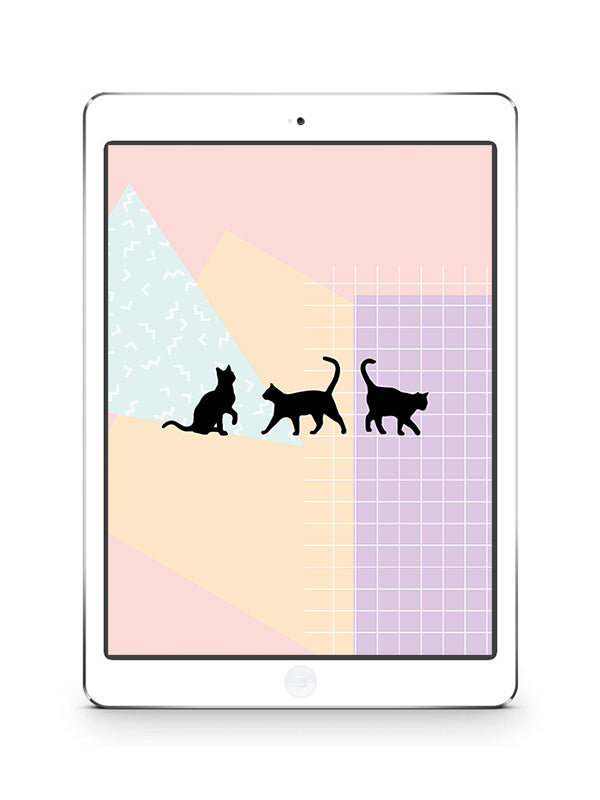 Little did I realise that a lot of Halloween symbols naturally fall into the 'scary, gory or tacky' categories, which ruled out many options… until finally some sleek black cats came to the rescue. Hurrah for cats!
While these kitties may not scream Halloween (especially on their bright patterned pastel background haha), they're are perfect for the lads and lasses out there who, like me, and aren't overly keen on all the spooky motifs usually associated with this holiday.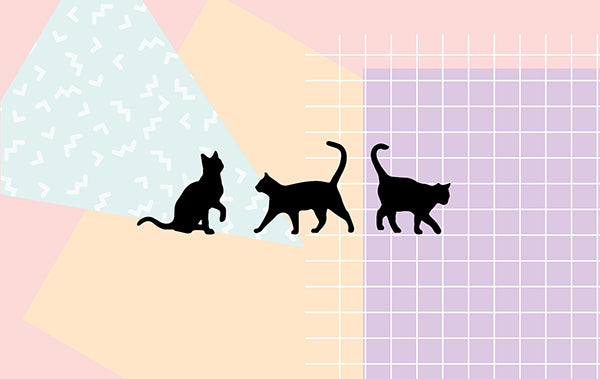 Regardless of whether you're celebrating Halloween this year, if you're a closet (or out and proud) cat lady make sure you hit the downloads section below to get a little black cat love on your screen!

Widescreen black cat desktop wallpaper (1900px wide)
iPad black cat wallpaper (2400px wide)
xx Steph