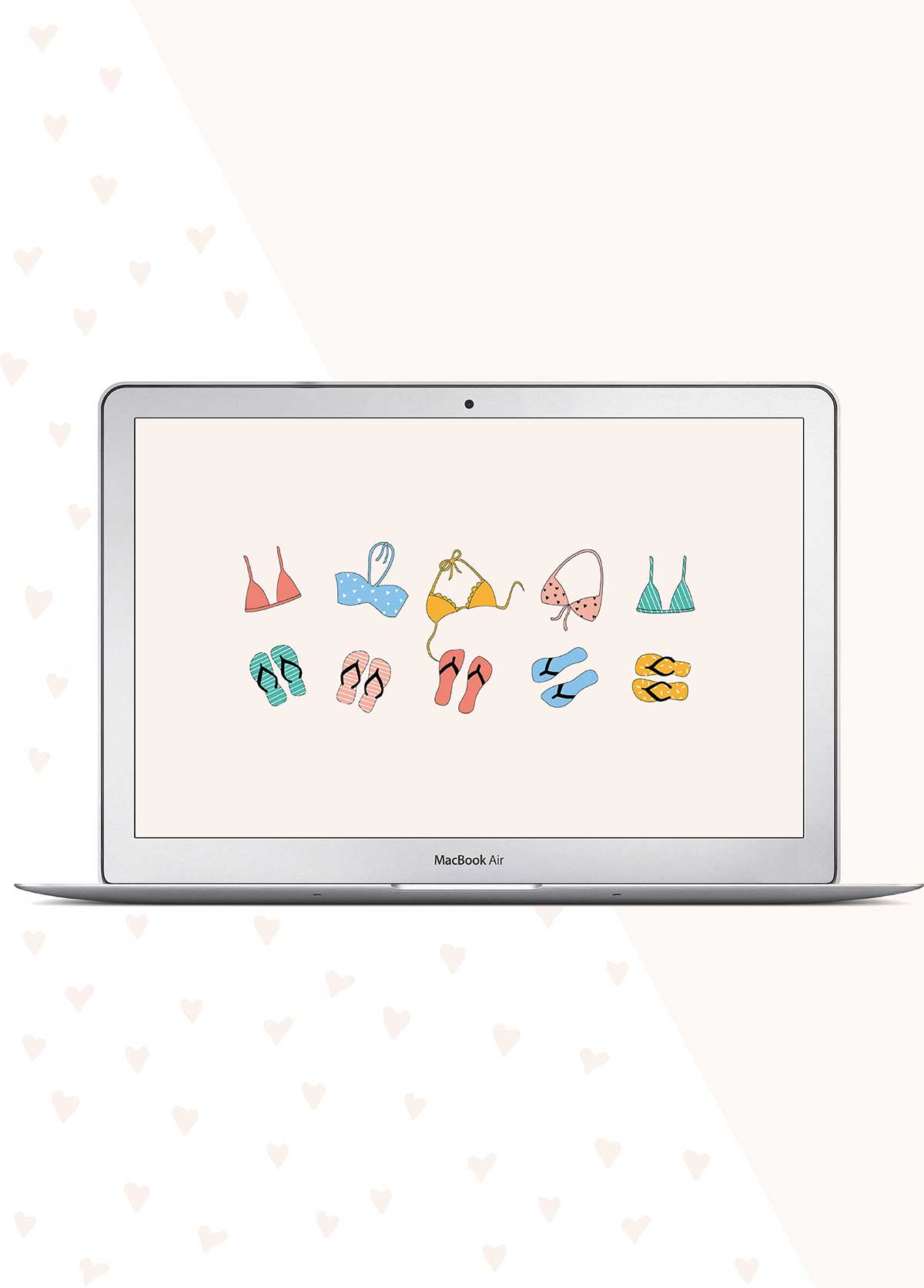 Right on cue, now that June's rolled around I've got the winter blues something fierce. It happens every year as that familiar chill creeps through the air and we find ourselves staying indoors to avoid the cold. It doesn't help that hubby and I got a new surfboard just before the end of autumn and have barely had a chance to play with it. I miss the beach already!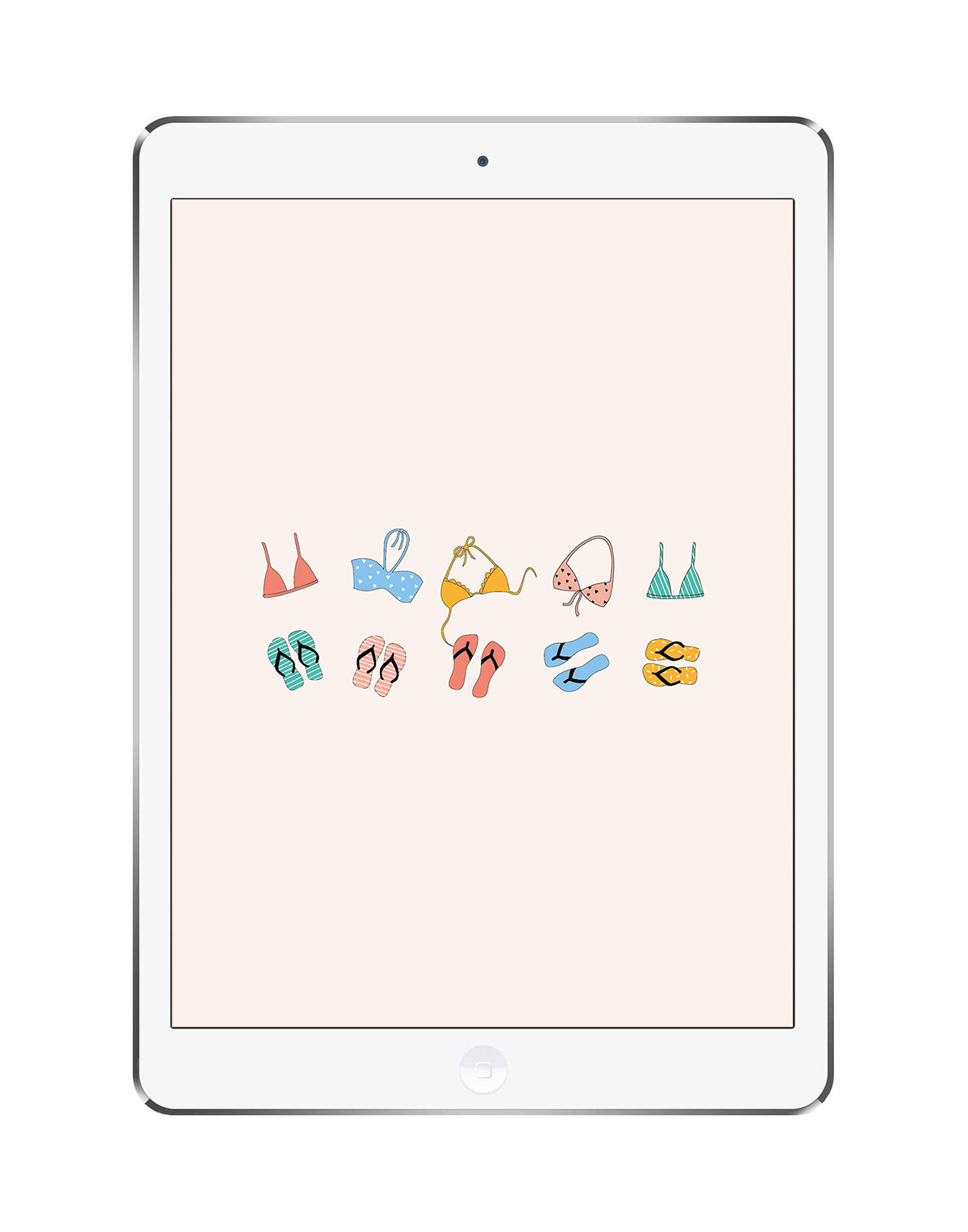 Some eager beavers mightn't let the low temps put them off an ocean dip, but I'm the kind of 'fraidy cat who won't get her feet wet unless it's uber hot outside. Which means that until the weather warms up, the only beachside activities I'll be indulging in are through my daydreams!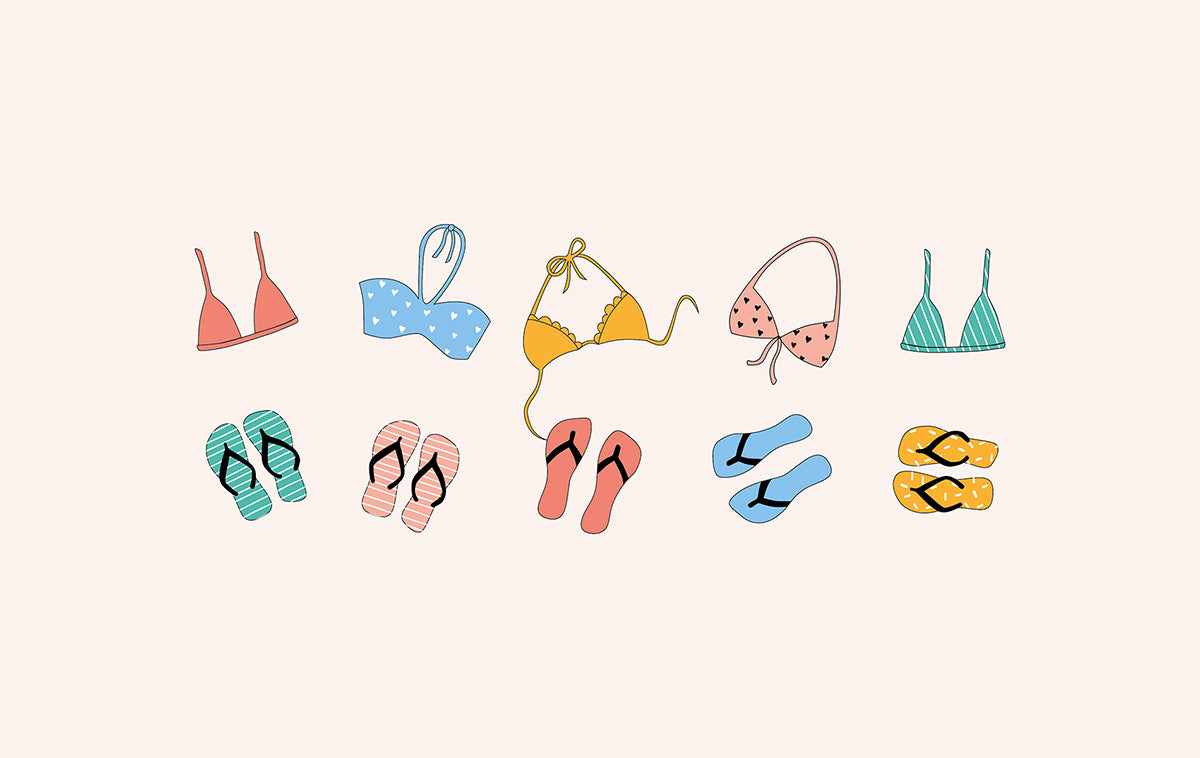 On the plus side, that means you get to share in the fun too – like with this bikini themed wallpaper for instance, which is the latest of my summer sketches. Download the files below to get a little sunshine on your screen!

Bikini widescreen desktop wallpaper (1900px wide)
Bikini iPad wallpaper (2400px wide)
xx Steph