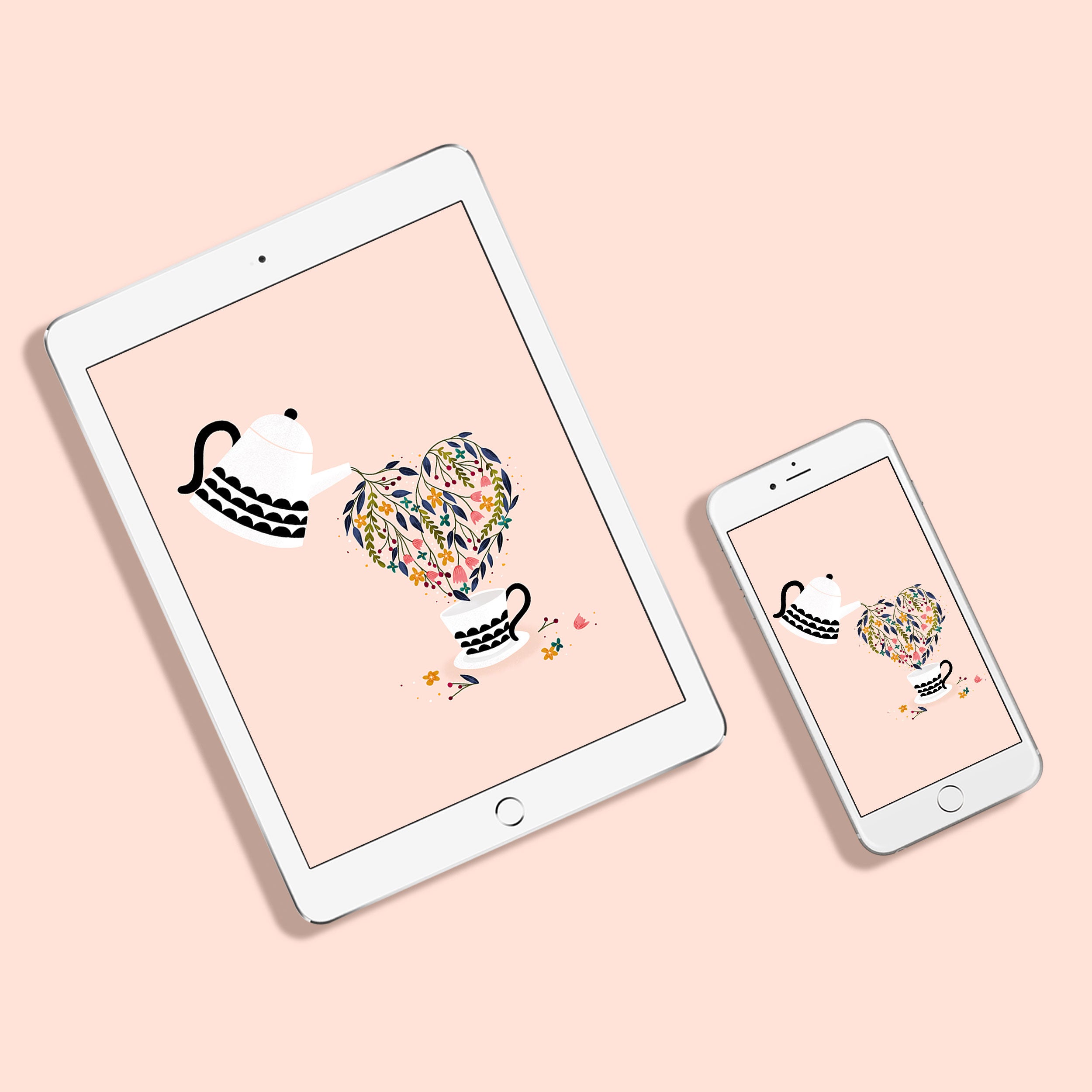 There were so many tea puns that ran through my head while I was drawing this. 😀
I'll spare you the terrible dad jokes, but needless to say, tea is one of my favourite things because it makes me feel warm and cosy, AND because it lends itself to so many bad jokes (or good, depending on how you look at it!).
With the second wave of the pandemic pretty much upon us, I felt like we could all use something comforting on our screens as we work in isolation from our home offices. We're no longer in lockdown here in Sydney, but it'll be awhile before we return to a regular office setting. It's so strange to think we've spent a third of the year this way, with no real end in sight.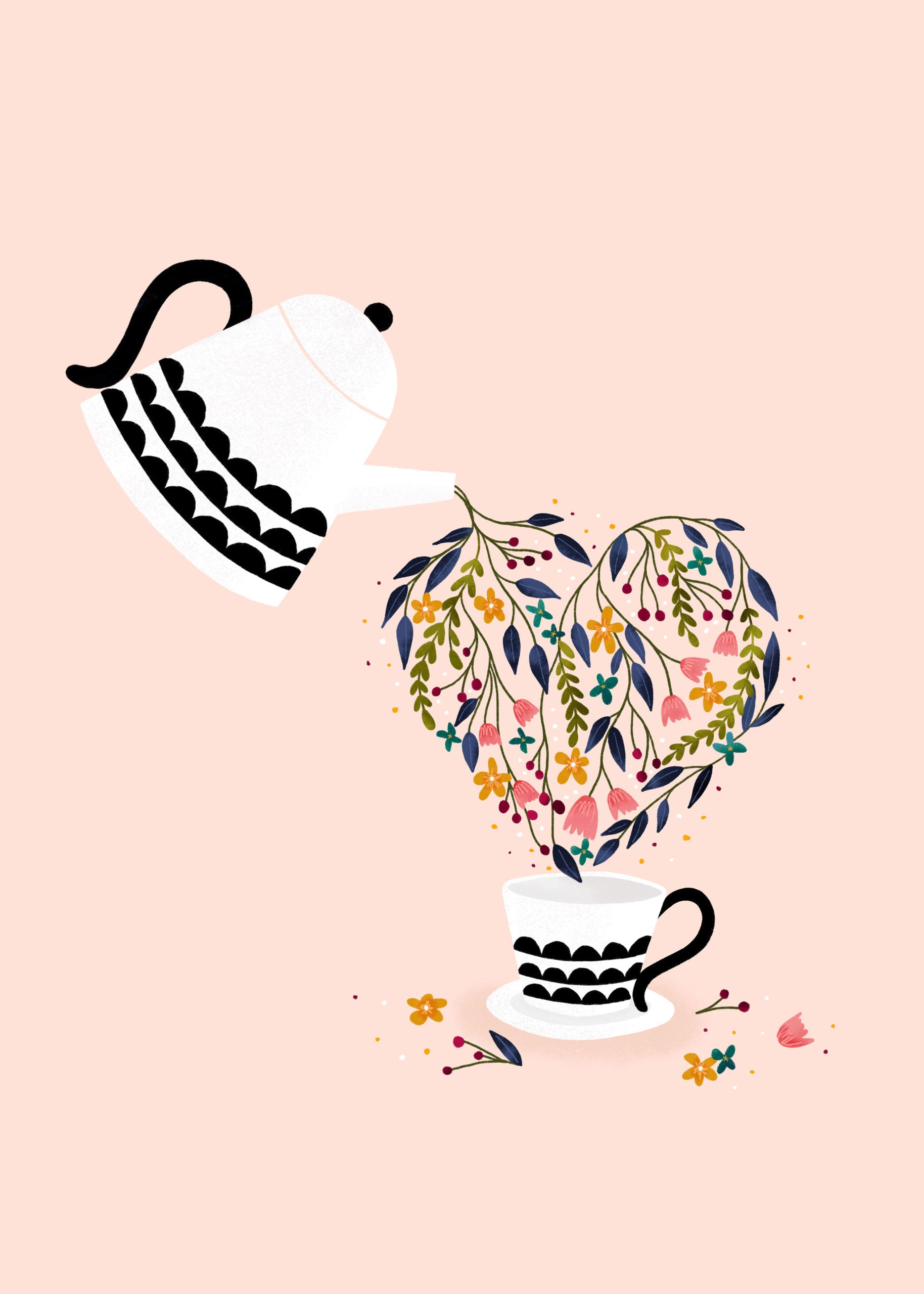 Wherever you are in the world, I hope you're doing okay. I know many countries are experiencing a surge in new cases, which is scary – sending you a big virtual hug during this crazy time.
Tea widescreen desktop wallpaper (1900px wide)
Tea tablet and phone wallpaper (2400px wide)
Please note: this artwork is for personal use only
xx Steph