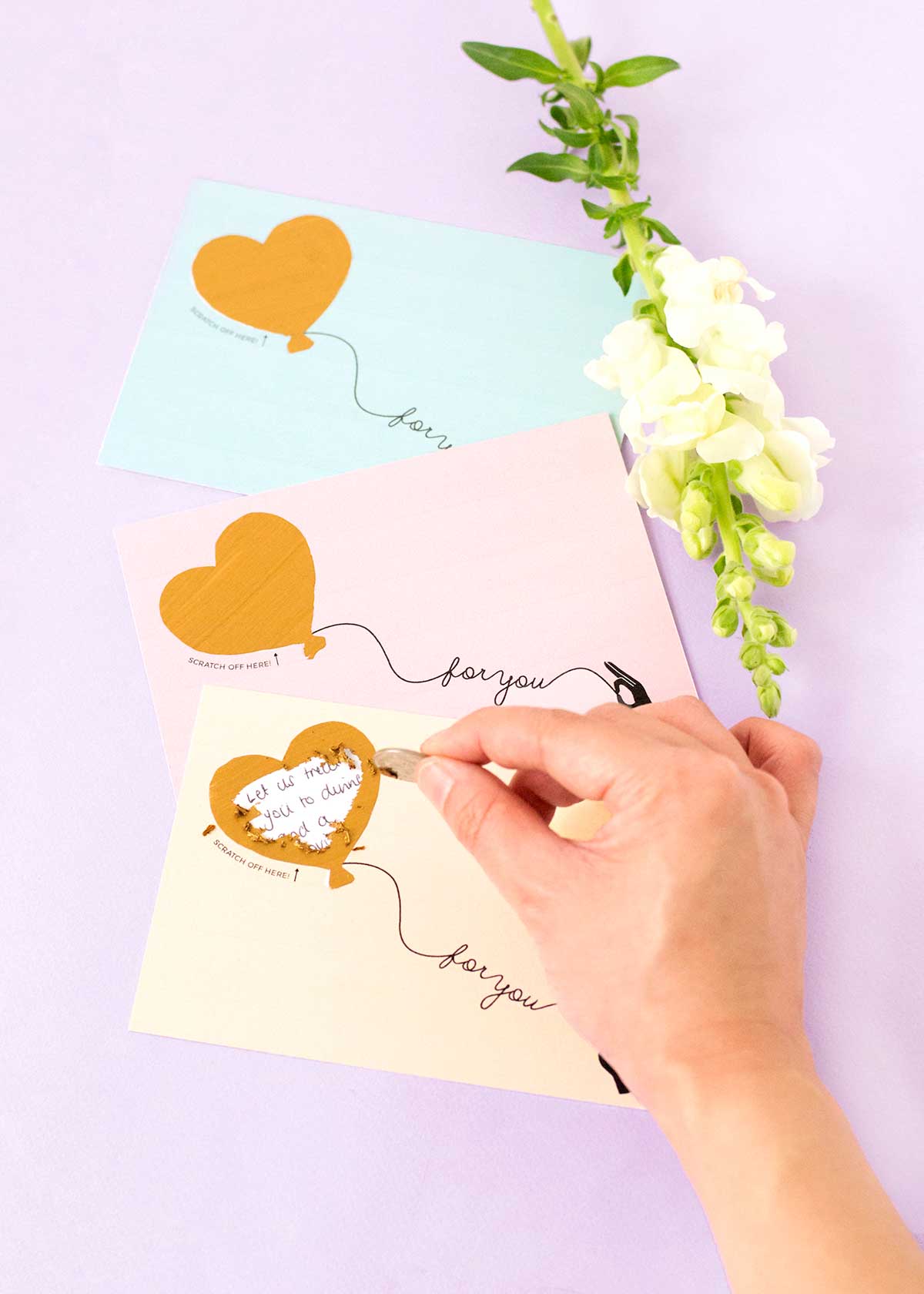 Now that my friends and I are older and settled in our homes, I've found that we've become less in need of 'stuff'. So when special occasions roll around, I like to give presents that are based around an experience rather than a physical object… but it's often hard to package that kind of gift in a box!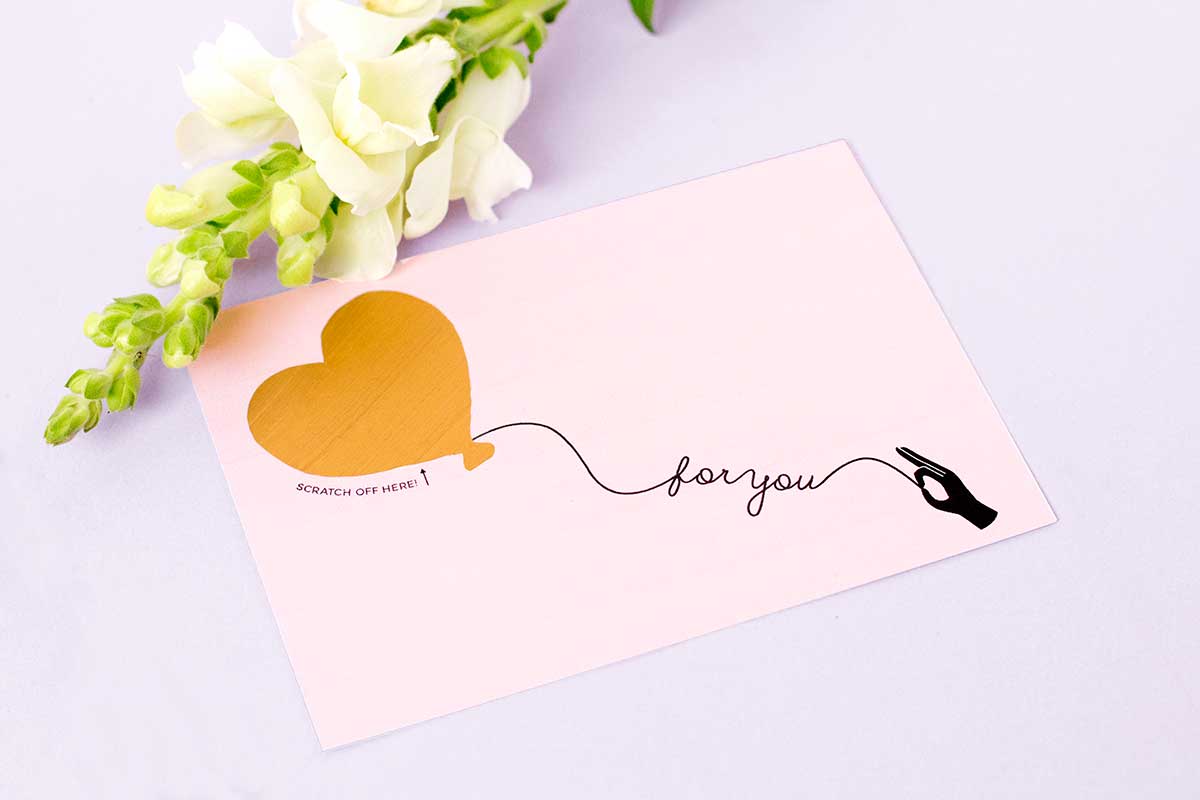 Just because I can't wrap up my present, doesn't mean the whole gift giving process should be less fun though. With a little metallic paint and some dishwashing liquid, you can make up these easy scratch-off cards and treat your friends to a surprise that's just as good as unwrapping a gift!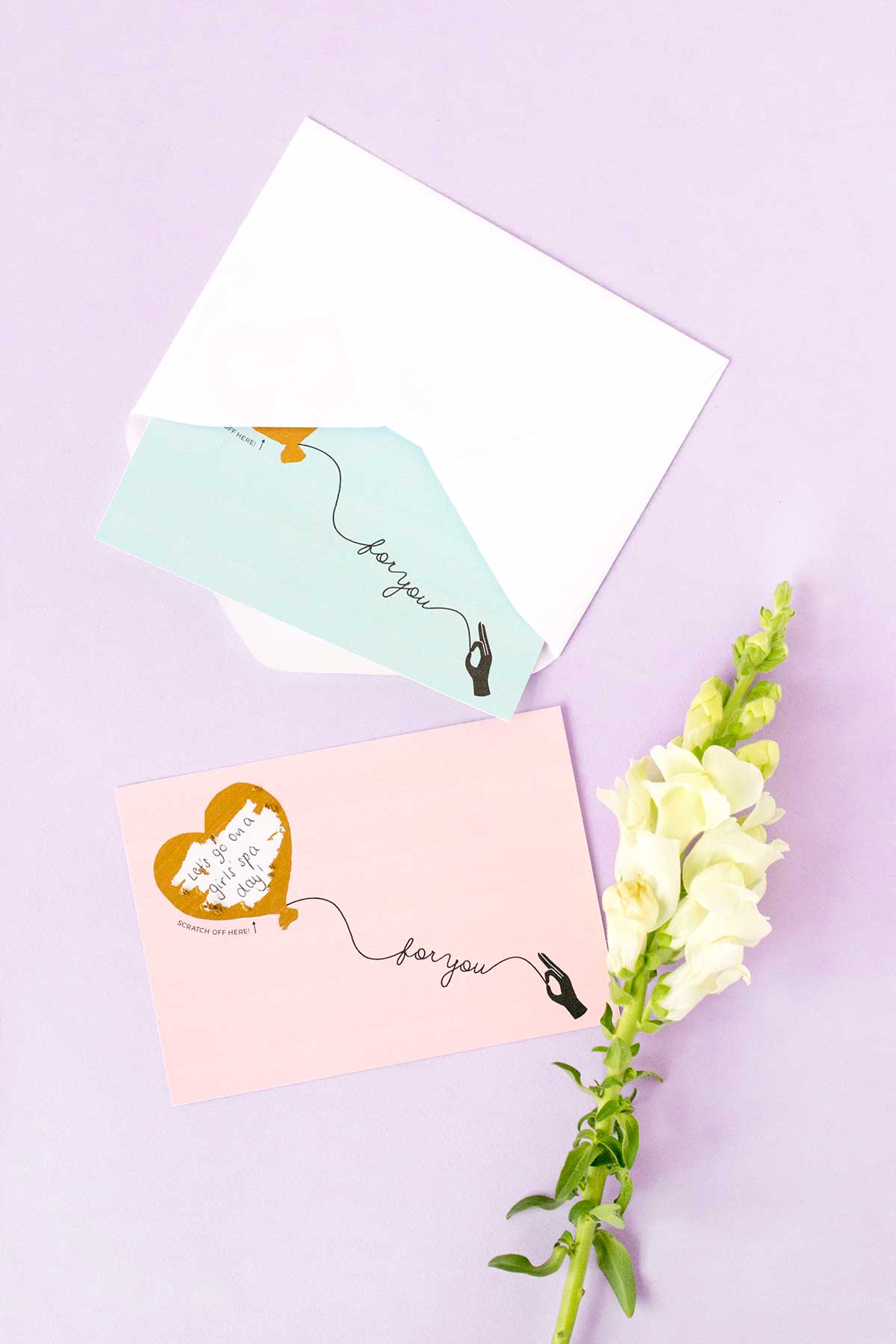 Materials
White A4 card
Printable heart balloon greeting card file (see the end of this post to download)
Metallic acrylic paint (I used gold)
Dishwashing liquid

Step 1
Download the heart balloon card printable (at the end of this post). Print out the first 2 pages onto white A4 paper – these pages contain the printable card in assorted colours.
Cut out each of the cards with a pair of scissors.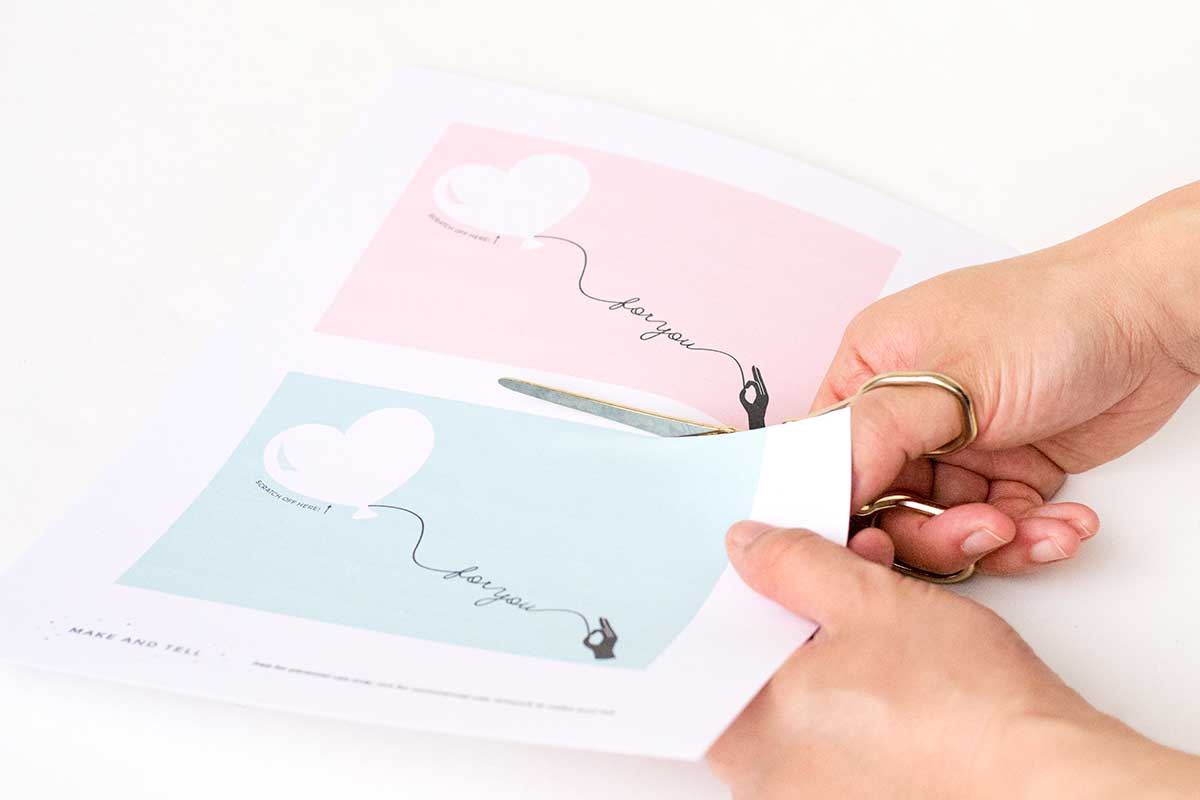 Step 2
Write the gift you'd like to give your recipient in the white heart balloon in the top left-hand corner of the card. Then set your cards to one side.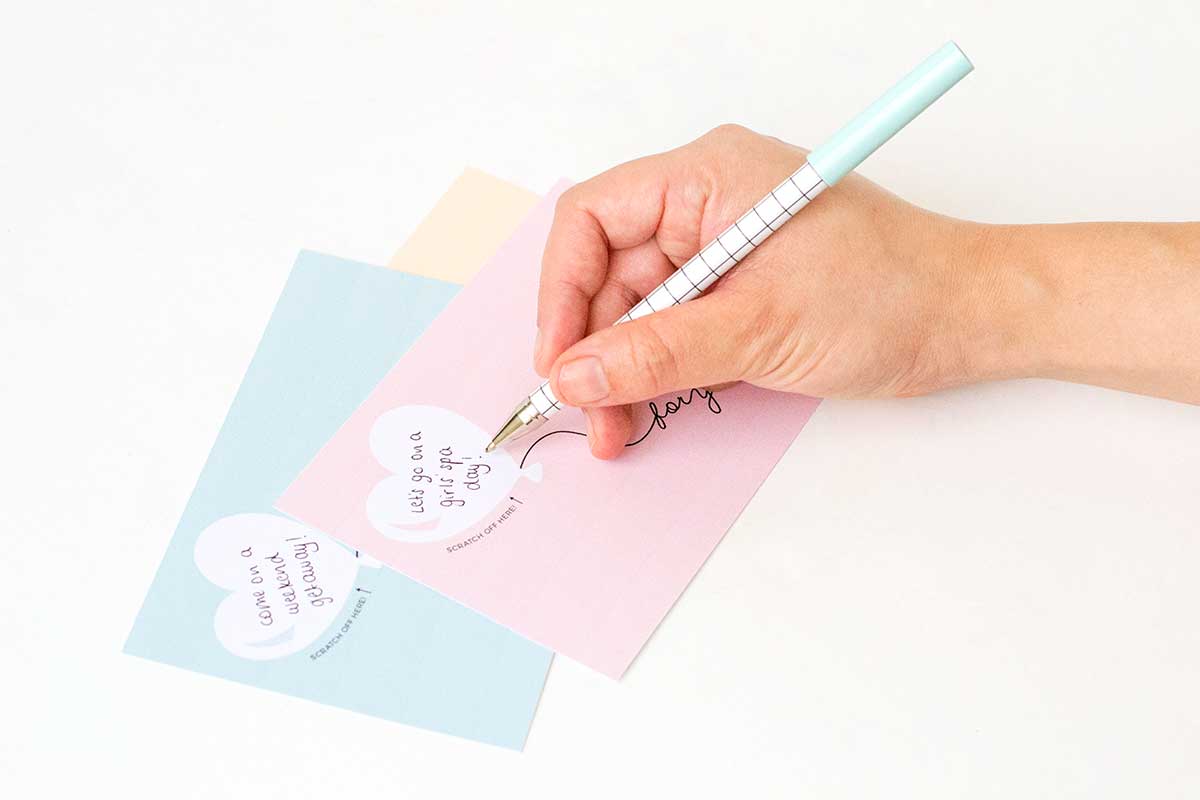 Step 3
Print out page 3 of the heart balloon card printable (see the end of this post for the download). This page contains 8 balloon heart templates, which we'll use to create the scratch-off part of your card.
Cut out one of the hearts with a pair of scissors.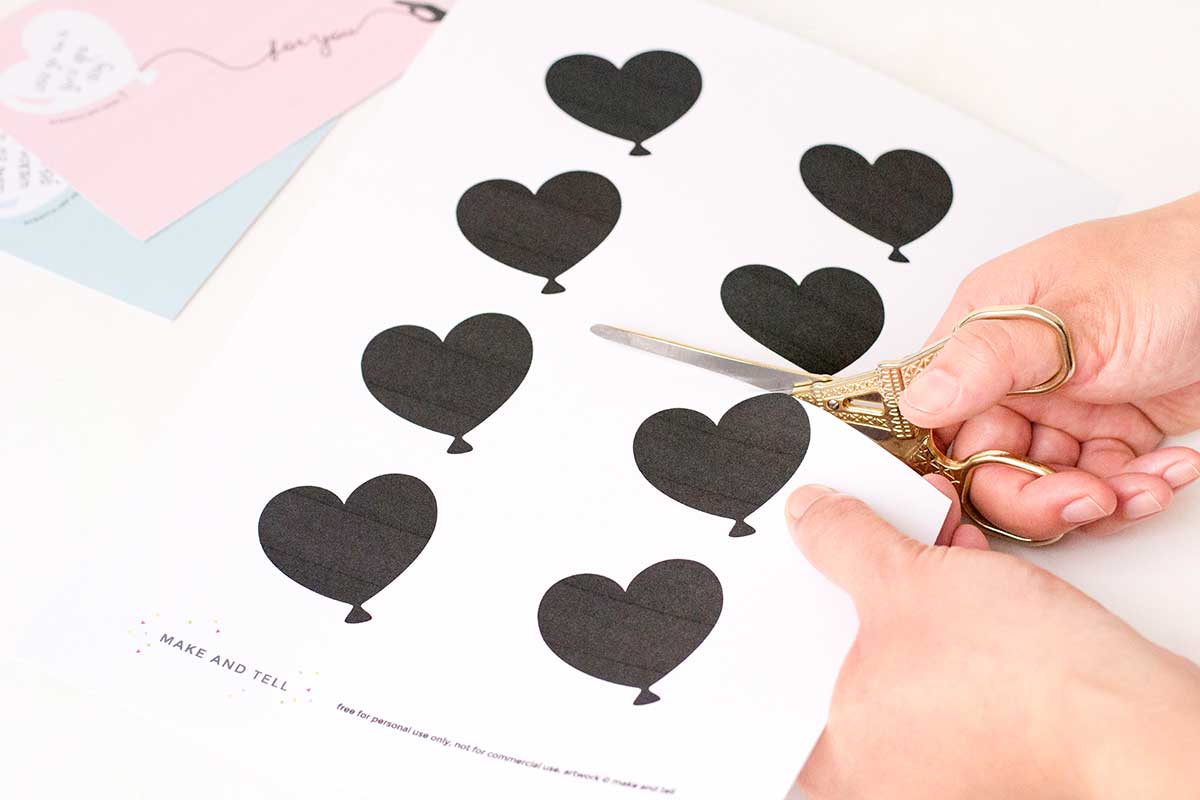 Step 4
In a small container, combine two parts metallic acrylic paint with one part dishwashing liquid. This mixture will become the scratch-off paint for your balloon card.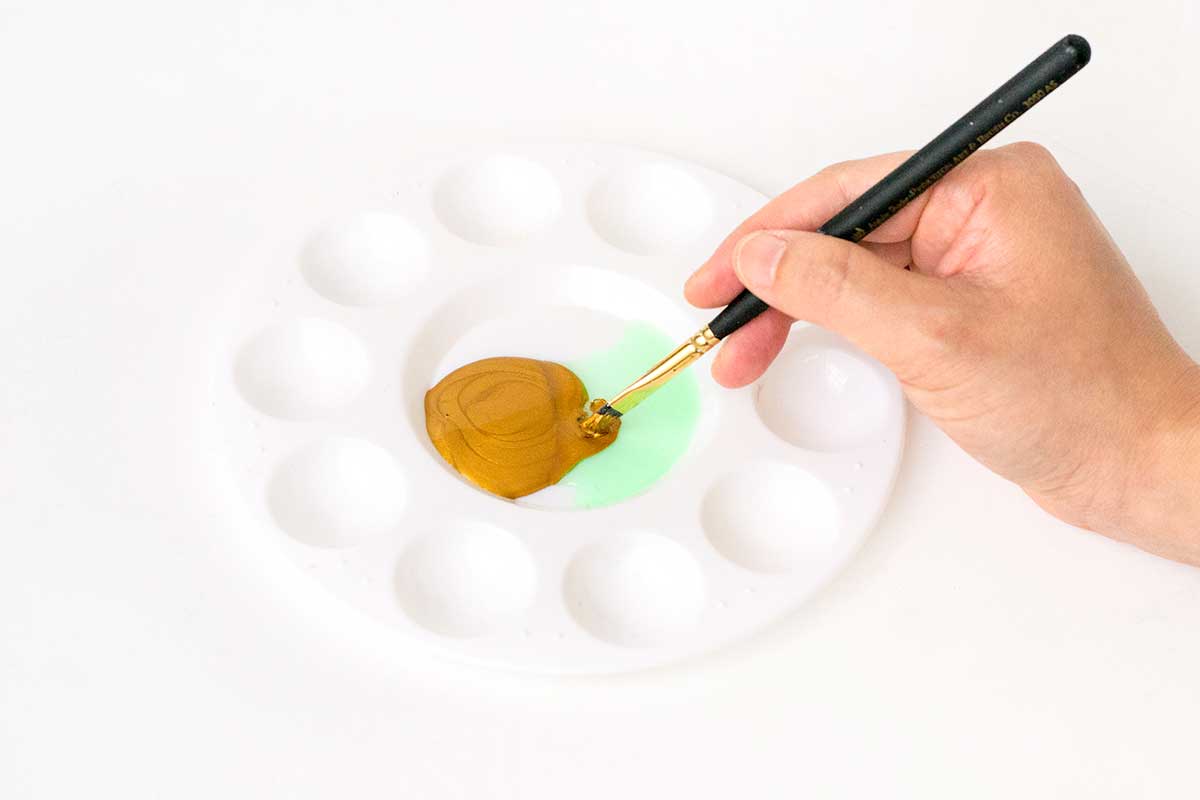 Step 5
Cut a square of clear contact paper. Make sure it's larger than the balloon heart on your greeting card.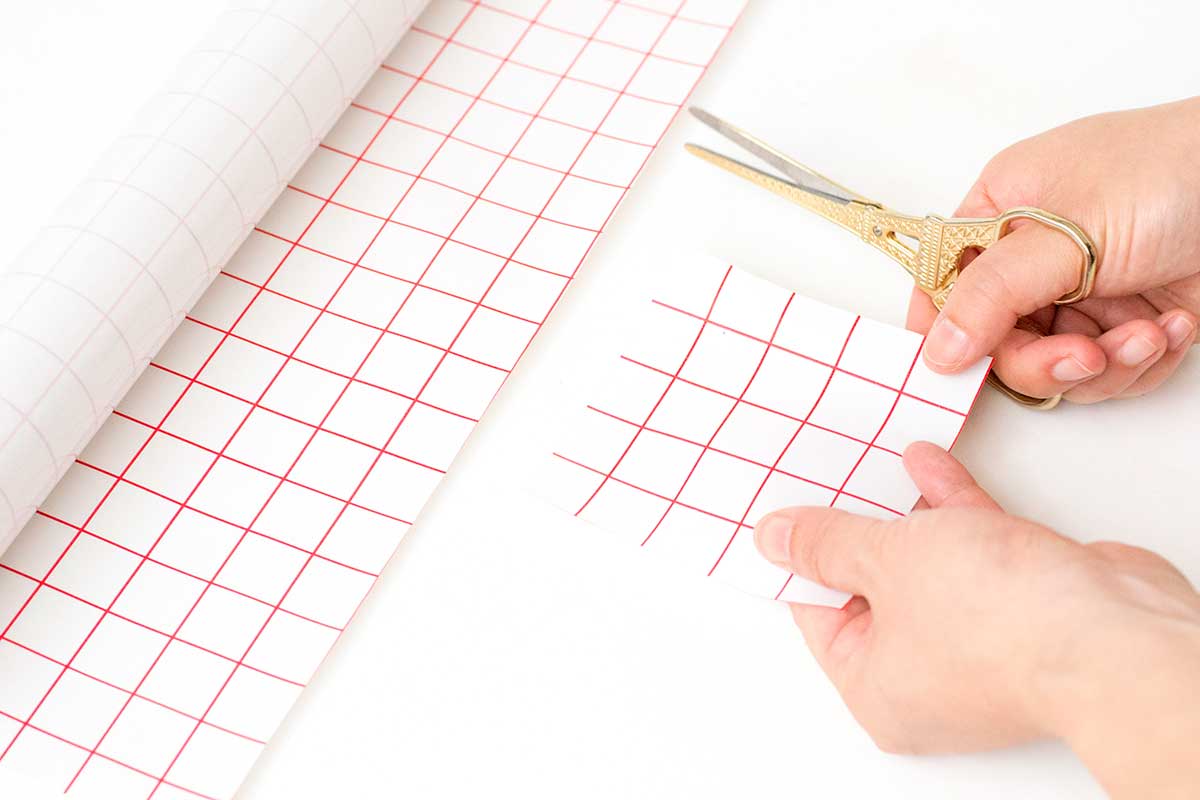 Step 6
With a paintbrush, cover the contact paper with the metallic paint and dishwashing liquid combo you mixed in Step 4.
Leave the contact paper to dry, then add more coats until the paint mixture is completely opaque. Wait for the paint to dry completely.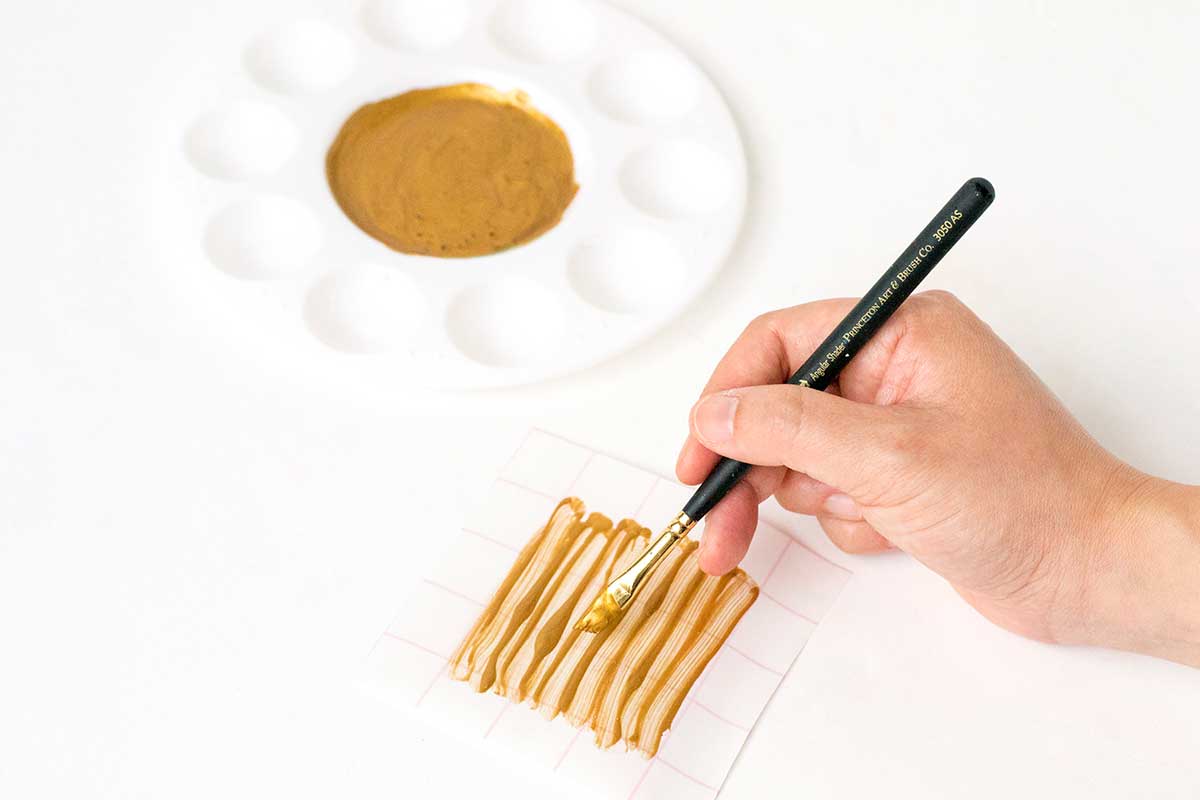 Step 7
Turn your contact paper over so that the painted side is face-down. Using the cardboard heart template you cut out in Step 3, trace a balloon heart shape onto the back of the contact paper square.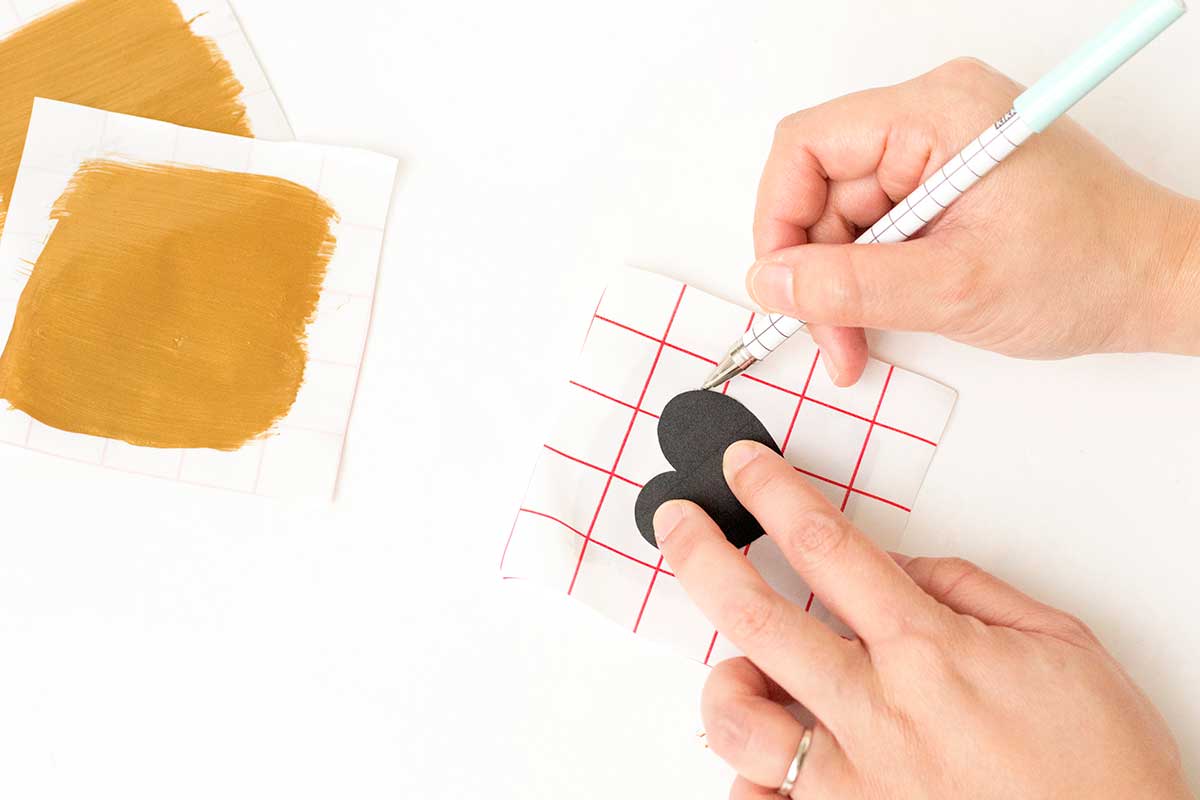 Cut out the balloon heart with a pair of scissors.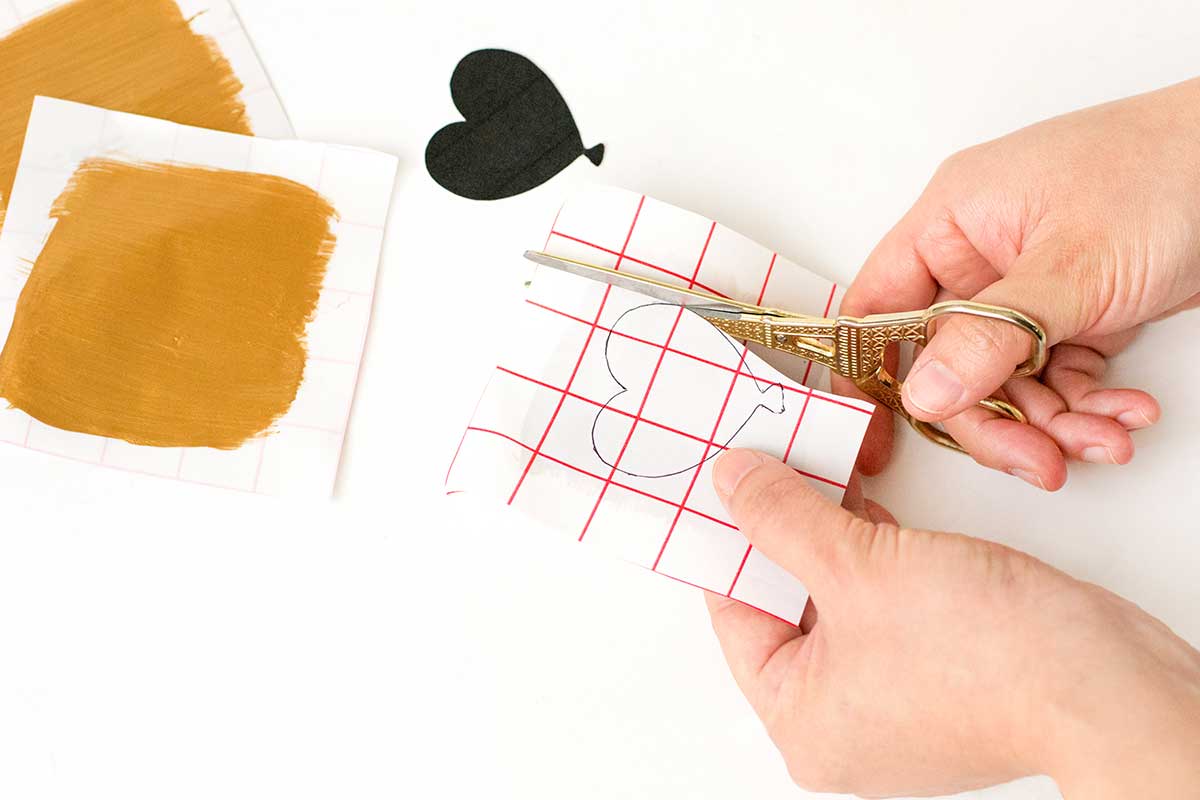 Step 8
Remove the backing paper from the contact paper and place it on top of the balloon heart on your printed greeting card.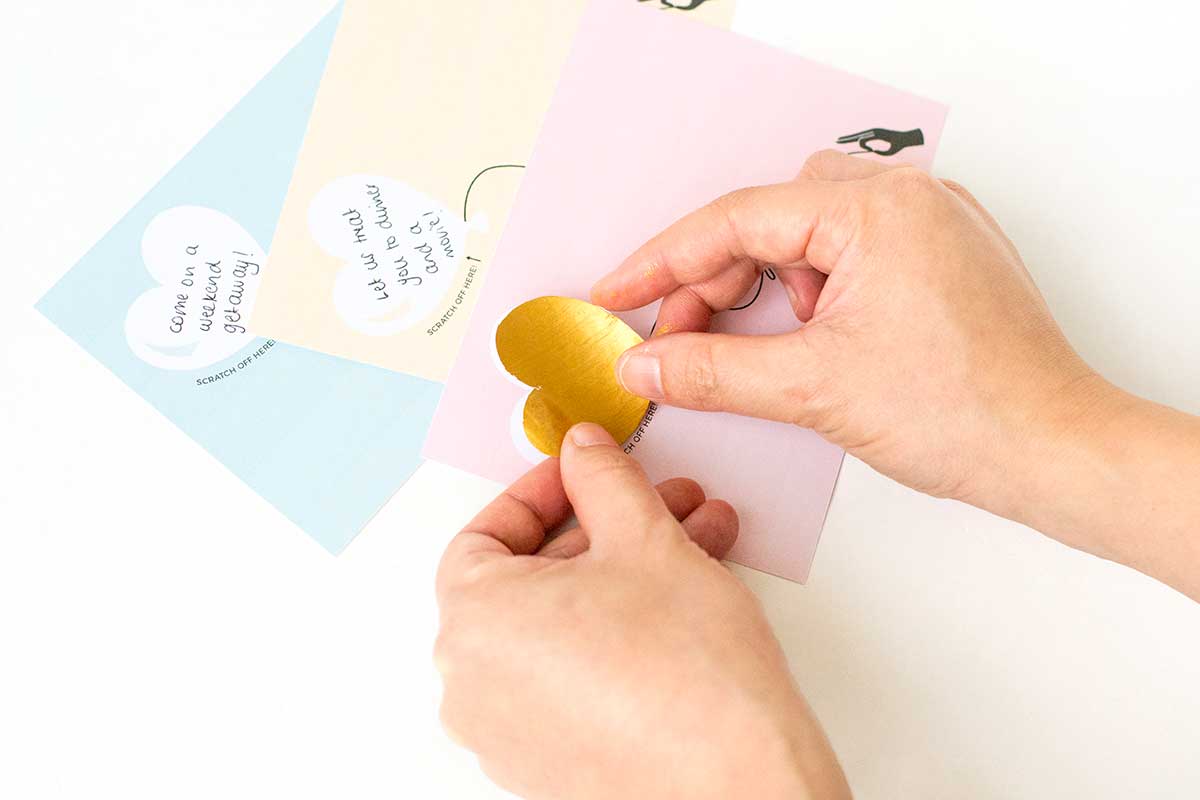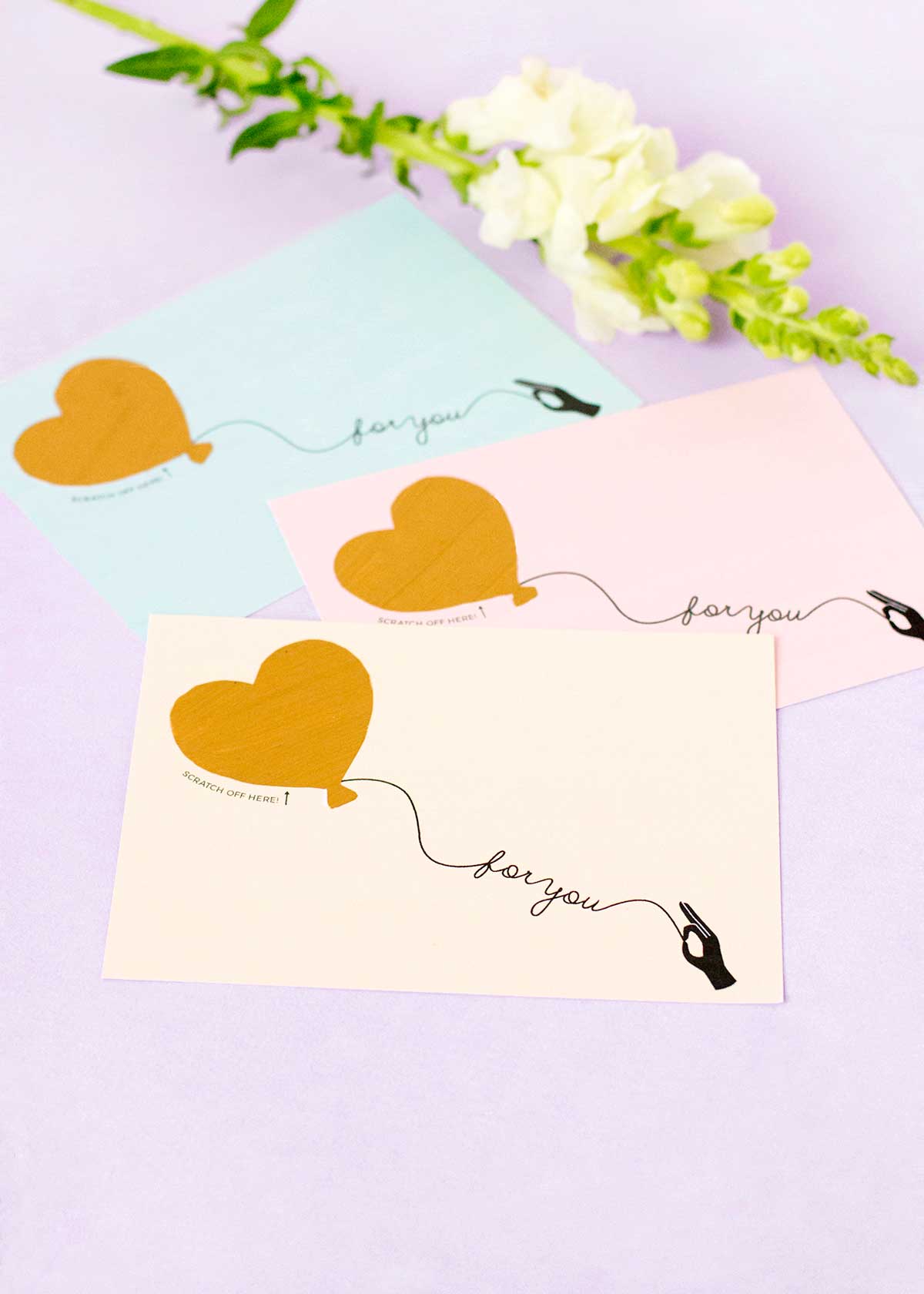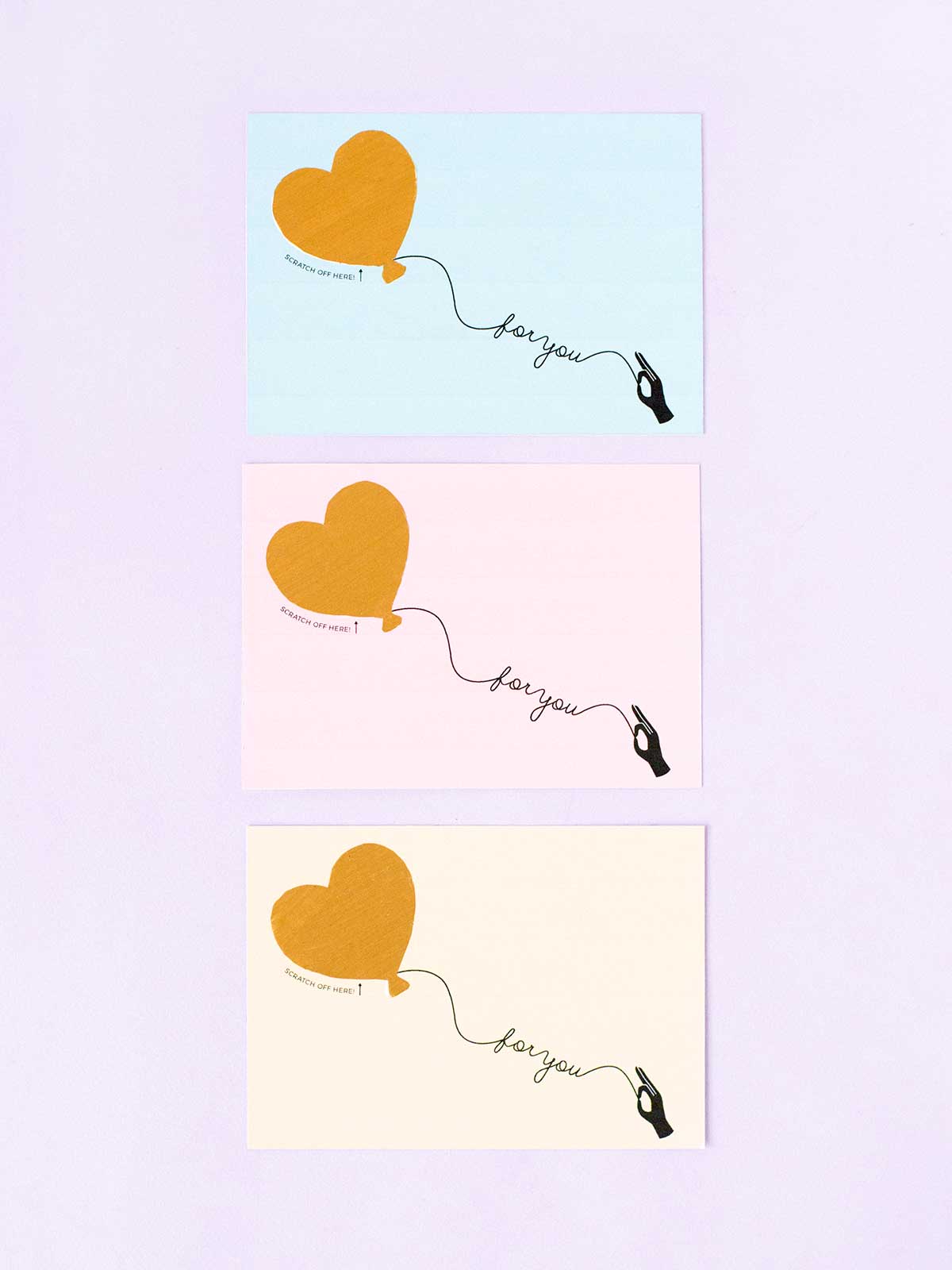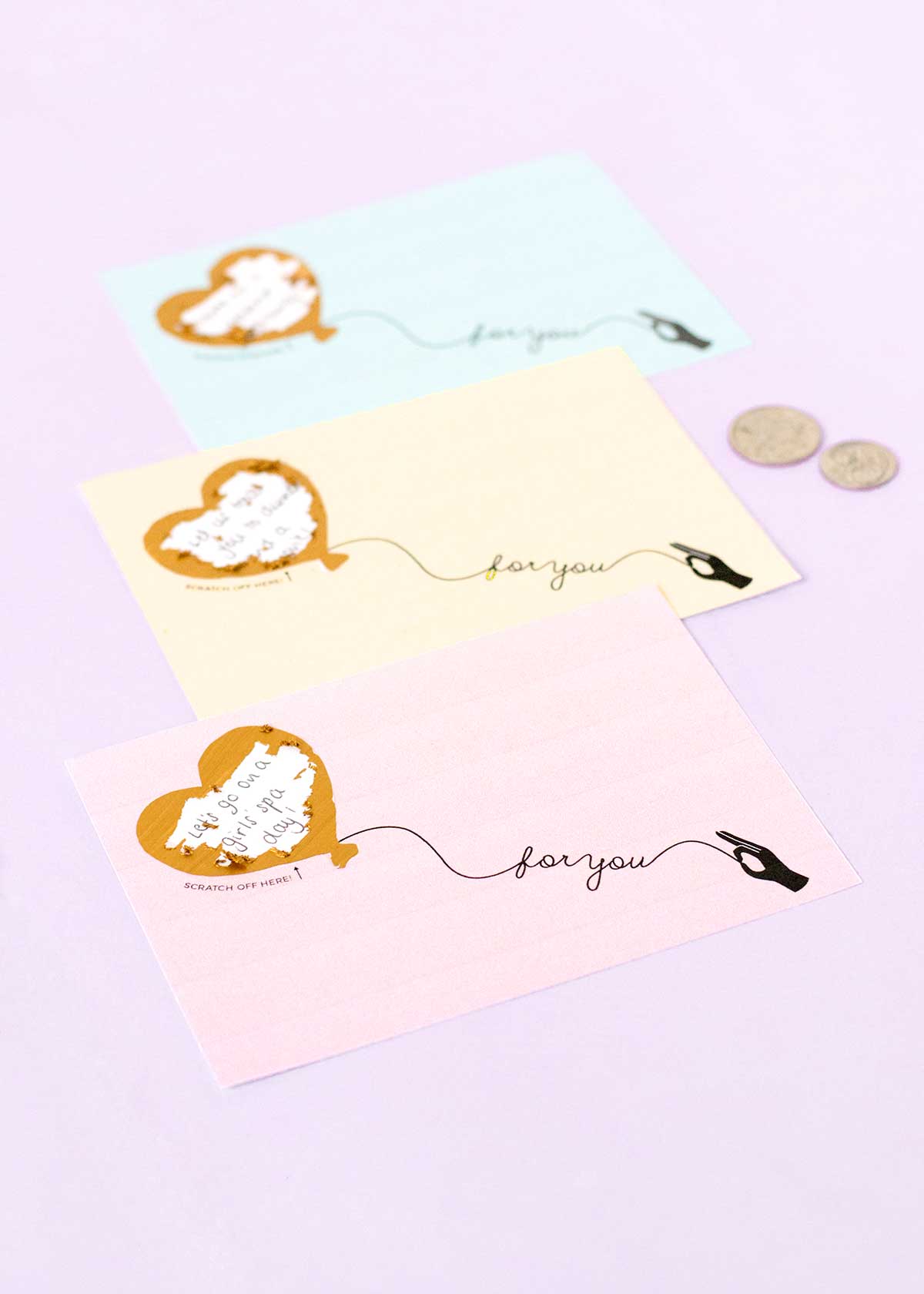 Then simply write a nice message on the back of the card, insert it into an envelope and your surprise gift is all ready to go! Make sure you include a coin when you hand over your masterpiece so your recipient can use it to unveil their gift. 🙂

Heart balloon scratch off greeting card printable
xx Steph