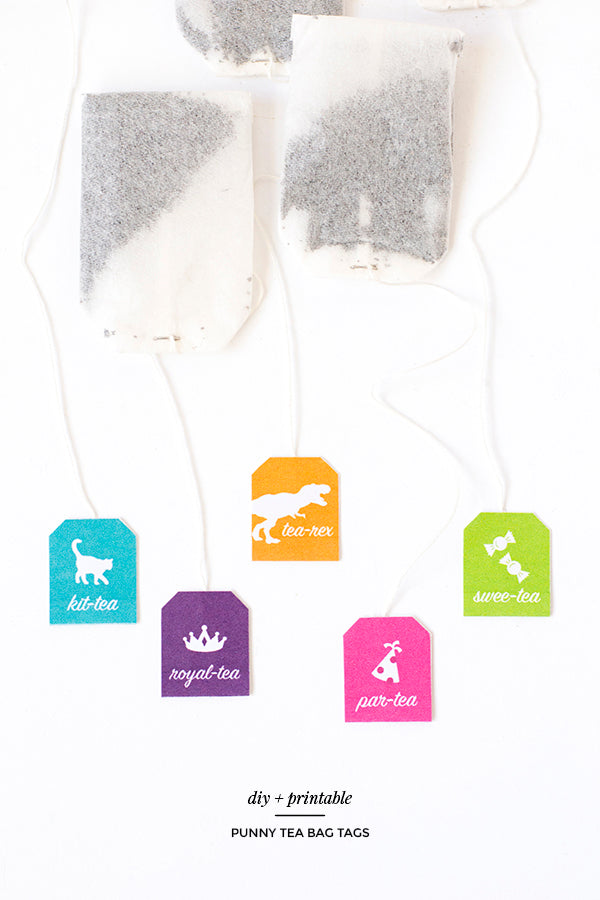 Raise your hand if you're a sucker for a good cup of tea? I certainly am! It doesn't matter if I'm shaking it on the dance floor at midnight, I still won't say no to a nice hot english breakfast if it's offered. Oh and don't even get me started on high tea parties. Having a socially acceptable reason to consume ridiculous amounts of tea AND cake for 2 whole hours? Winner!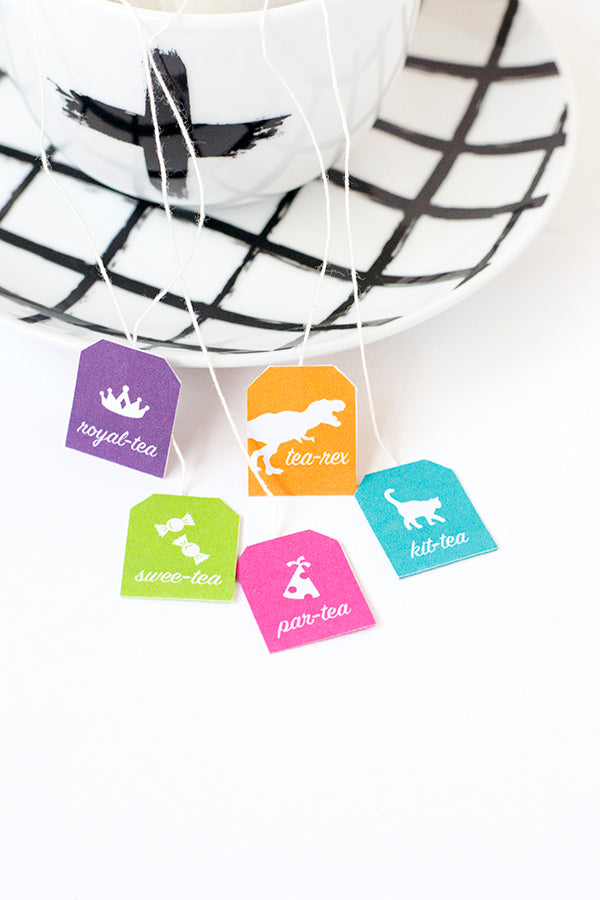 Given how much I enjoy a good cuppa, it was only a matter of time before I combined this with my love of puns to make punny tea bag tags. And maybe I'm biased, but I sure do think they're pretty cute. Set aside a spare 10 minutes before your next party to print these bad boys out and replace the boring tags on your teabags – your pun loving friends are sure to get a good giggle!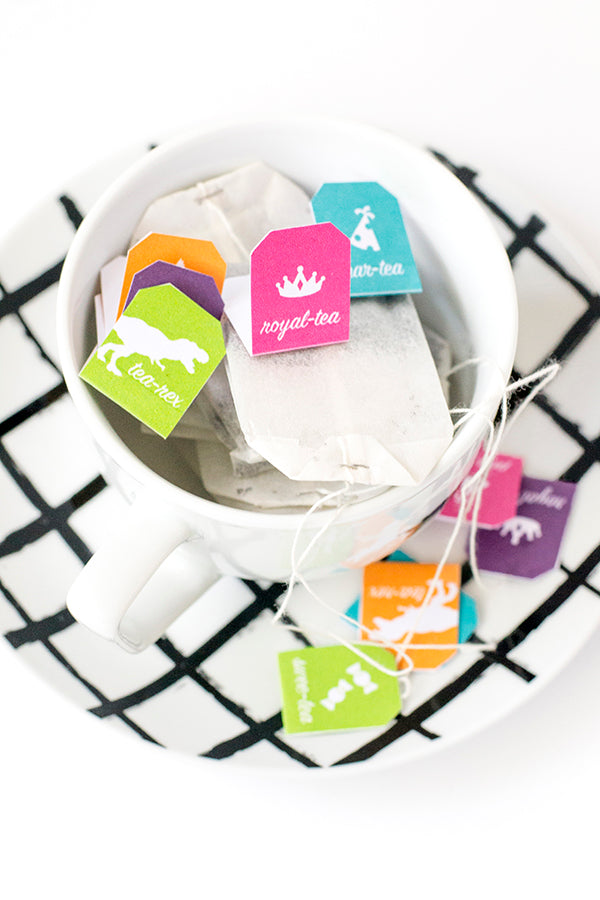 Materials
Printable punny tea bag tags (see the end of this post to download)
Tea bags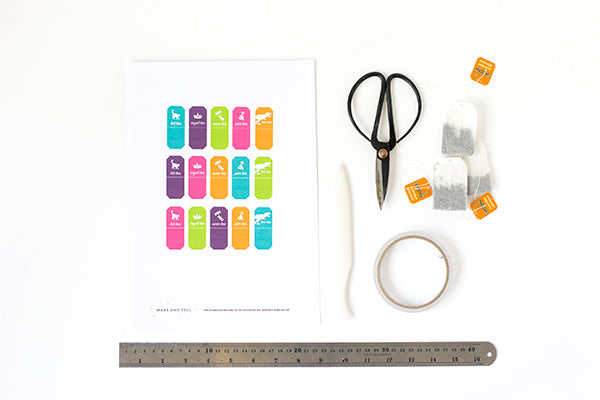 Step 1
Download the punny tea bag printable file (at the end of this post) and print it out onto white paper or lightweight A4 card (avoid card stock that's too thick).
Then cut out each of the tea bag tags with a pair if scissors.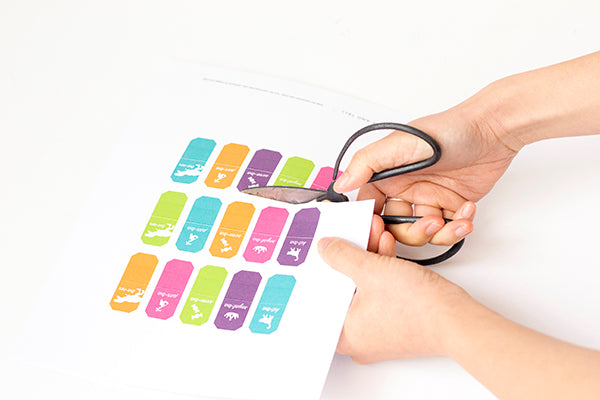 Step 2 (optional)
Score across the middle of each tea bag tag with a ruler and bone folder. This step isn't strictly necessary – it's just a nice way of making sure the fold in your tag is crisp and neat if you're picky about that sort of thing.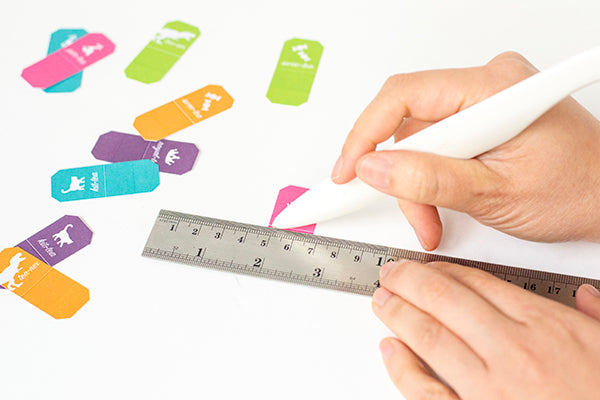 Step 3
Fold each tea bag tag in half. Then place a square of double-sided tape on the inside of your folded tag.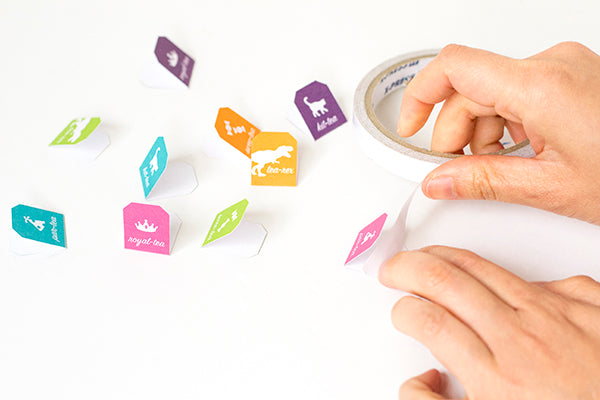 Step 4
Remove the old tag from your tea bag and lay the bare string on the double-sided tape you put down in Step 3. Press the two halves of your tea bag tag together so that it encloses the string and holds it in place. Once you've done that, your tea bags are ready for use!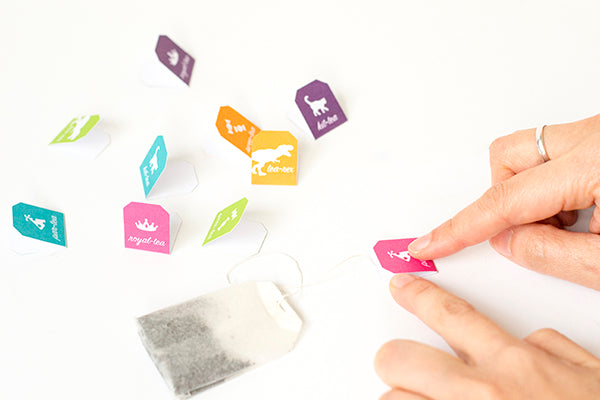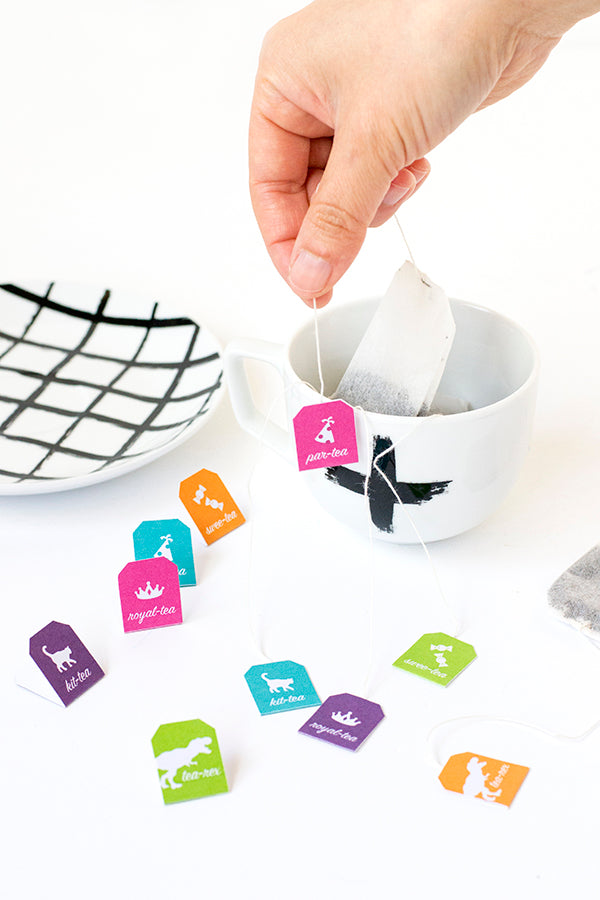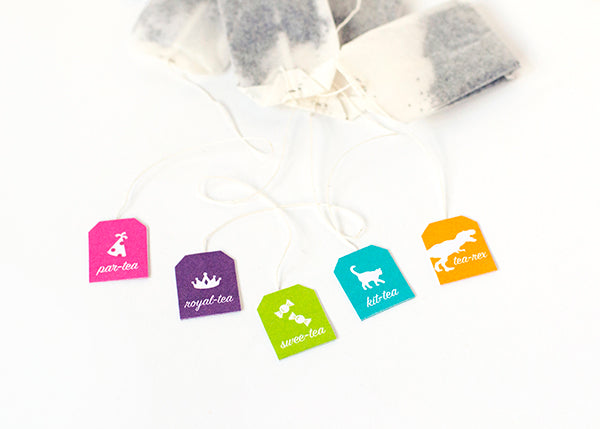 These little tags were so much fun to make that I've been racking my brains for other pun-related food and beverage projects to whip up ever since. If you've got some good culinary jokes up your sleeve, don't be afraid to throw them my way. At the very least we can have a good giggle and who knows? They might also be the inspiration for a new fun foodie DIY! 🙂

xx Steph