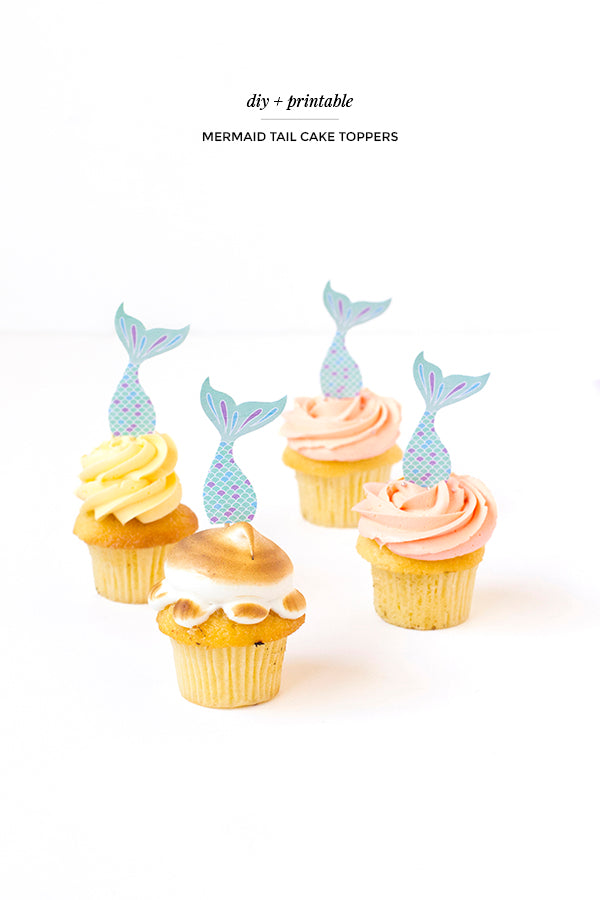 So I suppose it was really only a matter of time before I got stuck into crafting up some mermaid fins. After all, I totally wanted to be a mermaid when I was a kid. And over the last few weeks we've touched on so many other childhood party favourites like unicorns, seahorses and stars that it wasn't going to be long before mermaids (or at least their pretty tails) made an appearance!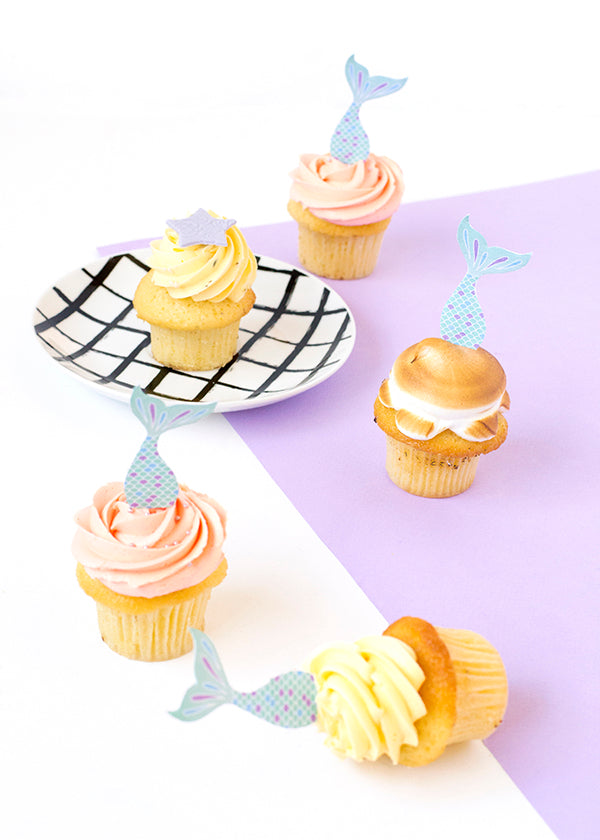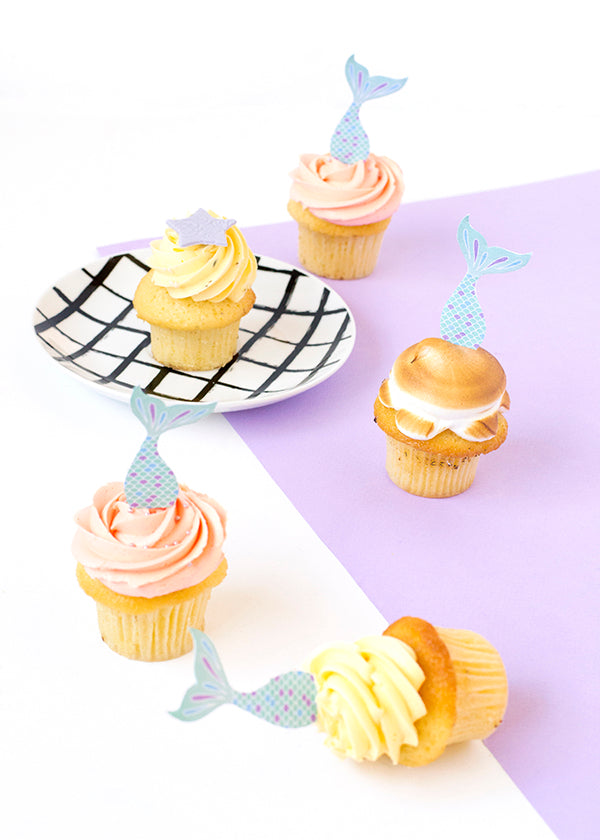 But don't go thinking that these beauties are just for kids to enjoy – they're also perfect for the young at heart! My birthday is coming up very fast and you can bet I'll be putting these fancy fins to good use on my cupcakes. Age is just a number after all, or at least that's what I keep telling myself as the years fly by and I get ever older haha! 😉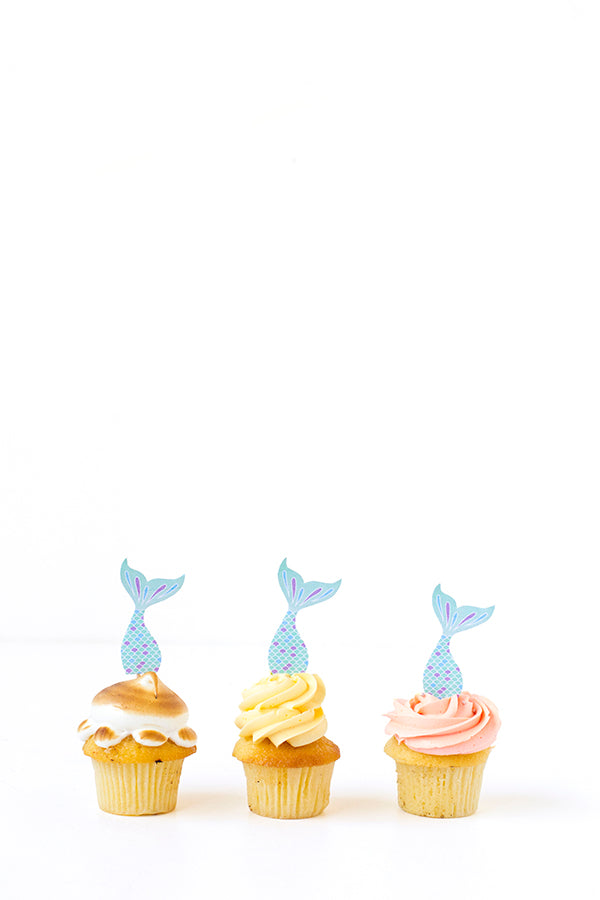 If you're the kind of gal (or guy) who's into easy peasy party projects, then this is the DIY for you. Just grab some toothpicks and tape and you'll be all set to get your mermaid on!
Materials
Mermaid tail cake topper printable (see the end of this post for the download)
White A4 card
Toothpicks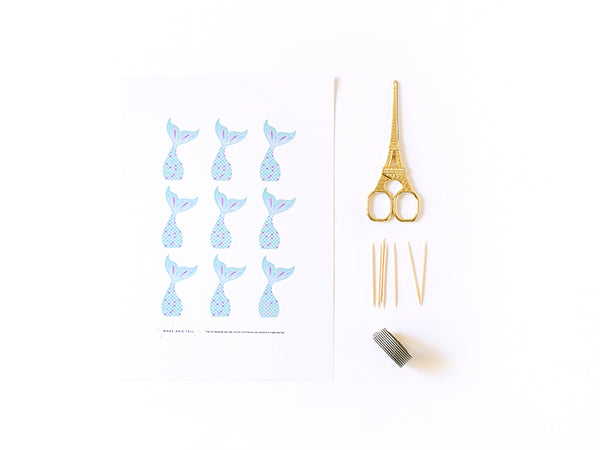 Step 1
Download the printable mermaid tail file (at the end of this post) and print it out onto white A4 card. Cut out each of the mermaid tails with a pair of scissors.
Step 2
Flip each tail over and stick a toothpick to the back with a piece of tape (make sure at least half the toothpick hangs off the bottom edge of the mermaid tail).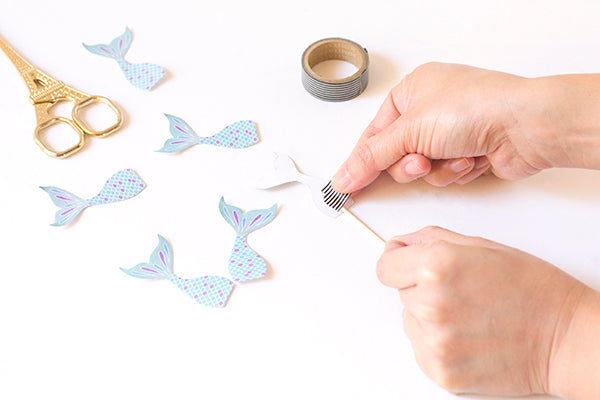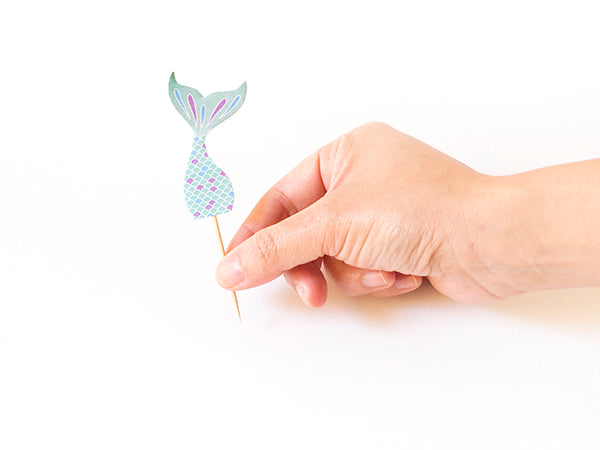 Step 3
Insert a toothpicked tail into each of your cupcakes (or bunch a whole lot of them together if you have a larger cake) and you're ready for your next mermaid-themed party!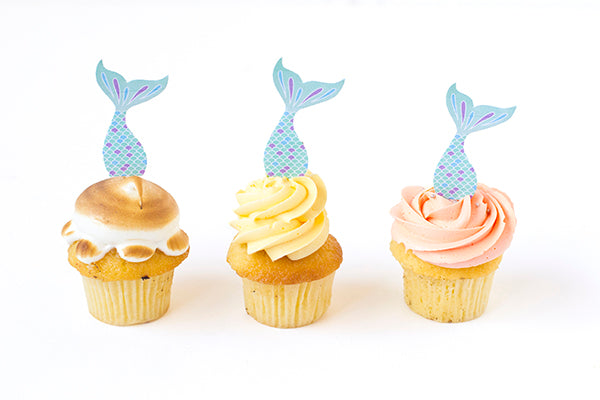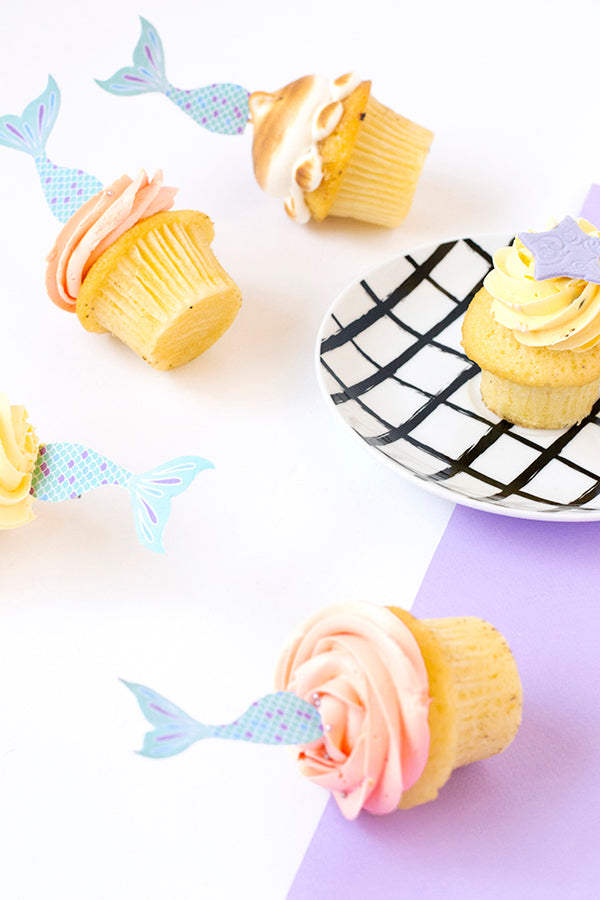 What do you think? Pretty fun hey? Now all I need is an excuse to eat cupcakes every day so I can put these little fins to good use all year round!  😉

Mermaid tail cake topper printable
xx Steph