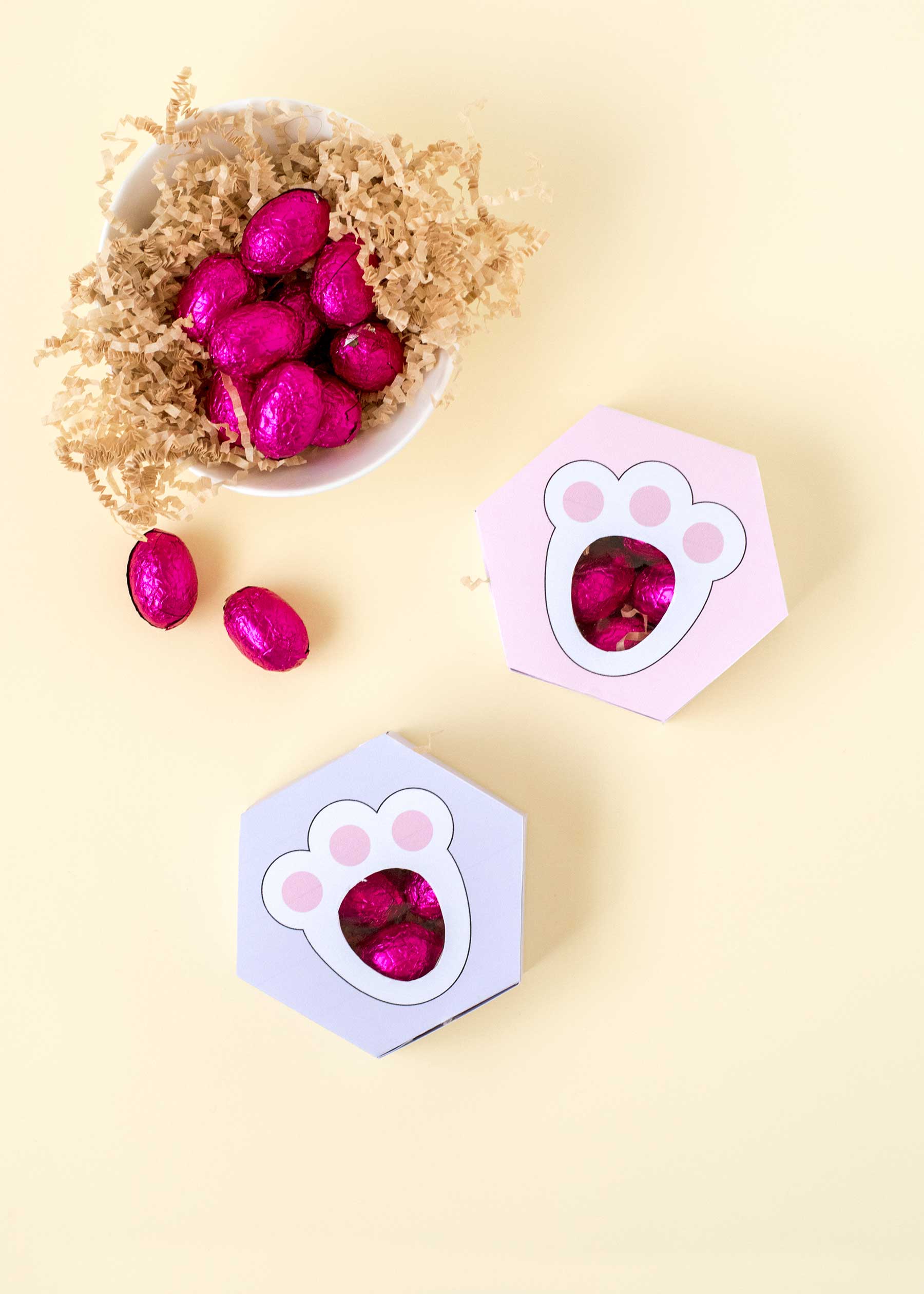 Easter is such a fun holiday. Not only is it the one time of the year when I get to eat chocolate with wild abandon, but I can also embrace my love of cute things and pastels without having to explain why I have the same tastes as your average 5 year old.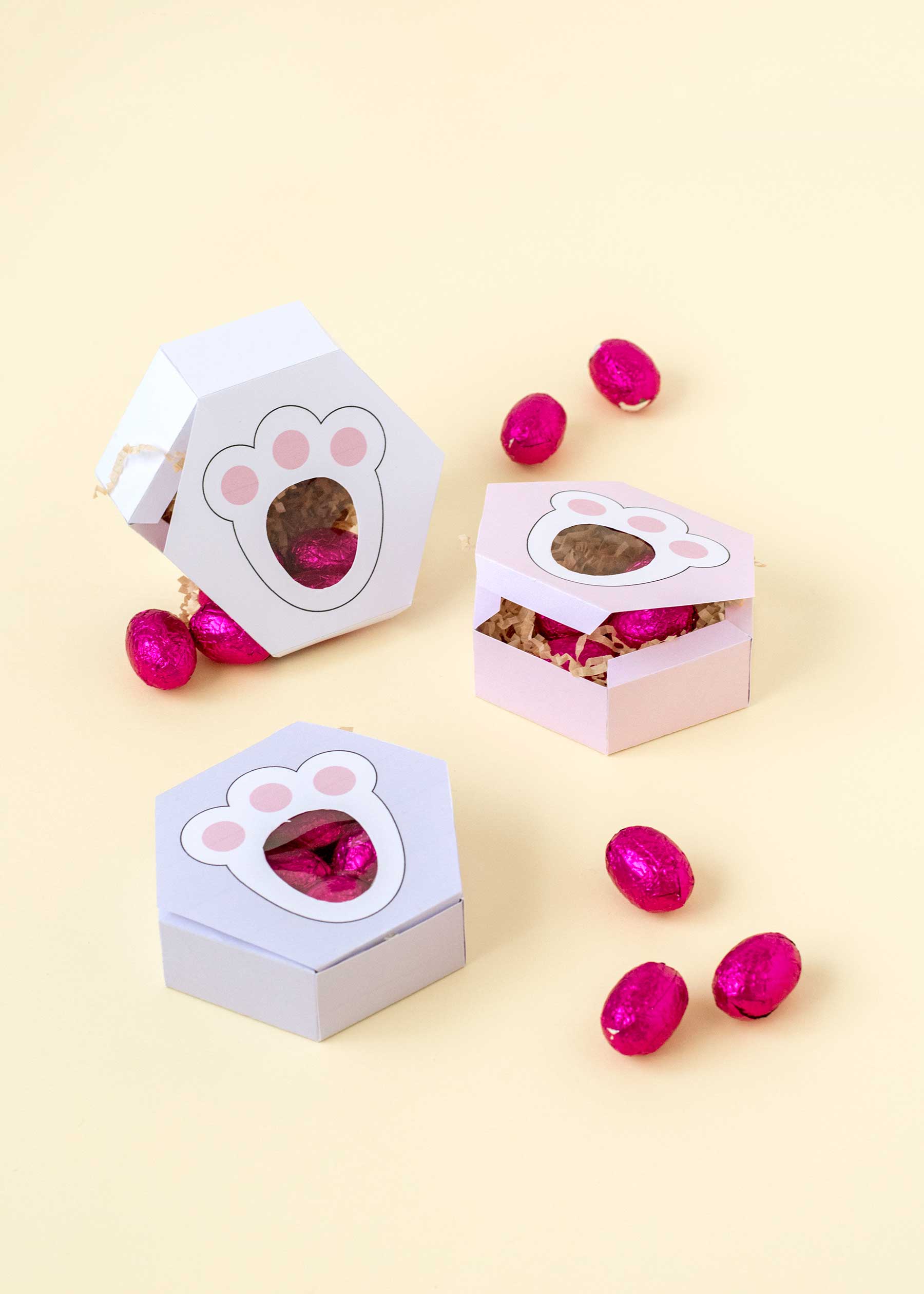 And with that in mind, today I'm sharing a printable that's super cute, pastel-coloured AND filled with chocolate. Yessss!
These little gift boxes are a sweet way to package your eggs all ready for Easter morning. Simply print them out and follow the instructions below to assemble!
Materials
Printable bunny paw gift box (see the end of this post for the file)
White card
Scissors
Glue or double-sided tape
Bone folder
Ruler
A sheet of clear cello

Step 1
Print the bunny paw gift box file onto white card (see the end of this post to download the file).
Then use a ruler and bone folder to score along each of the faint lines that mark out the tabs, sides, top and bottom of the box. There should be 19 lines in total.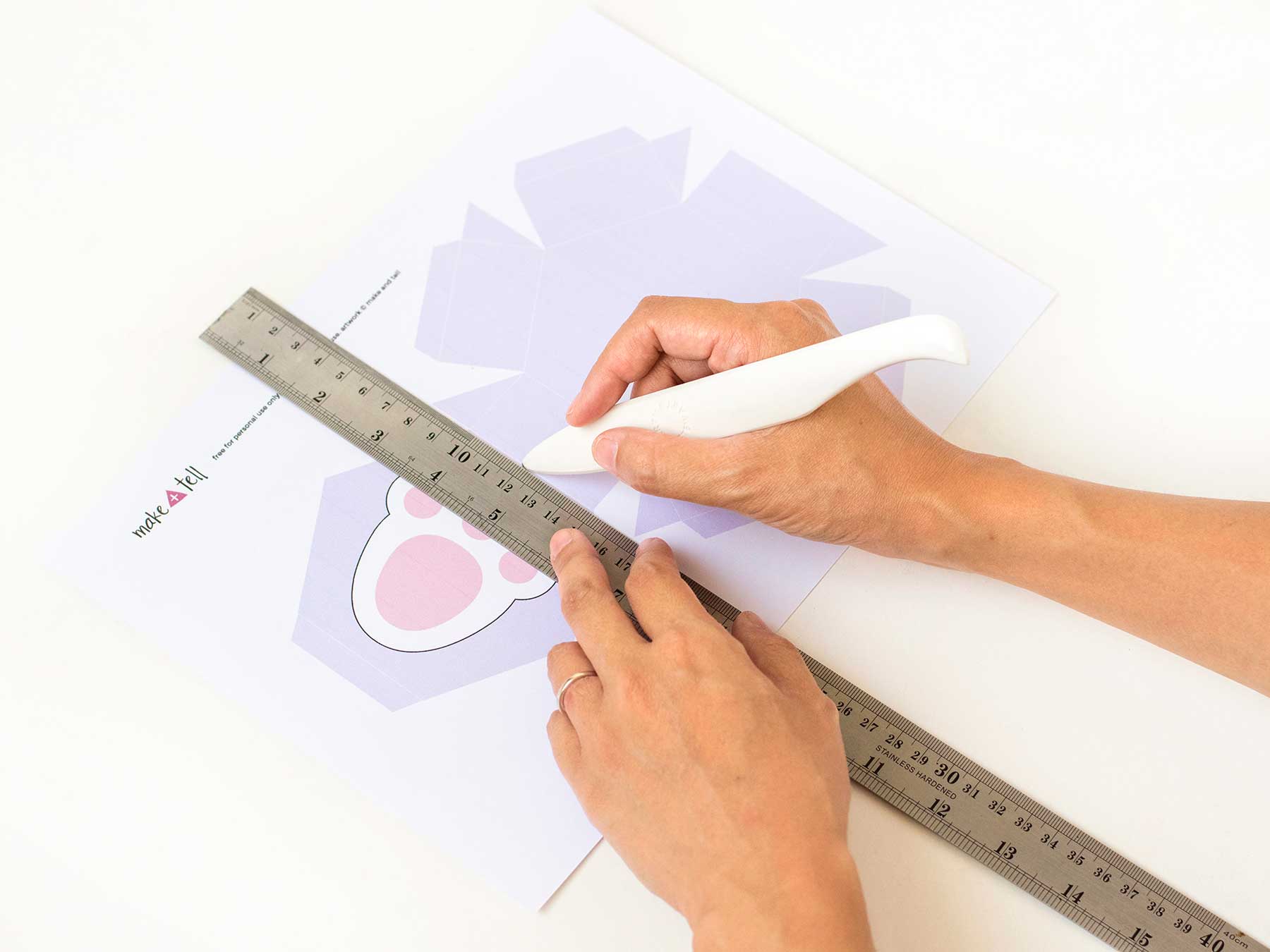 Step 2
Once you've scored along all the lines, cut out the box with a pair of scissors.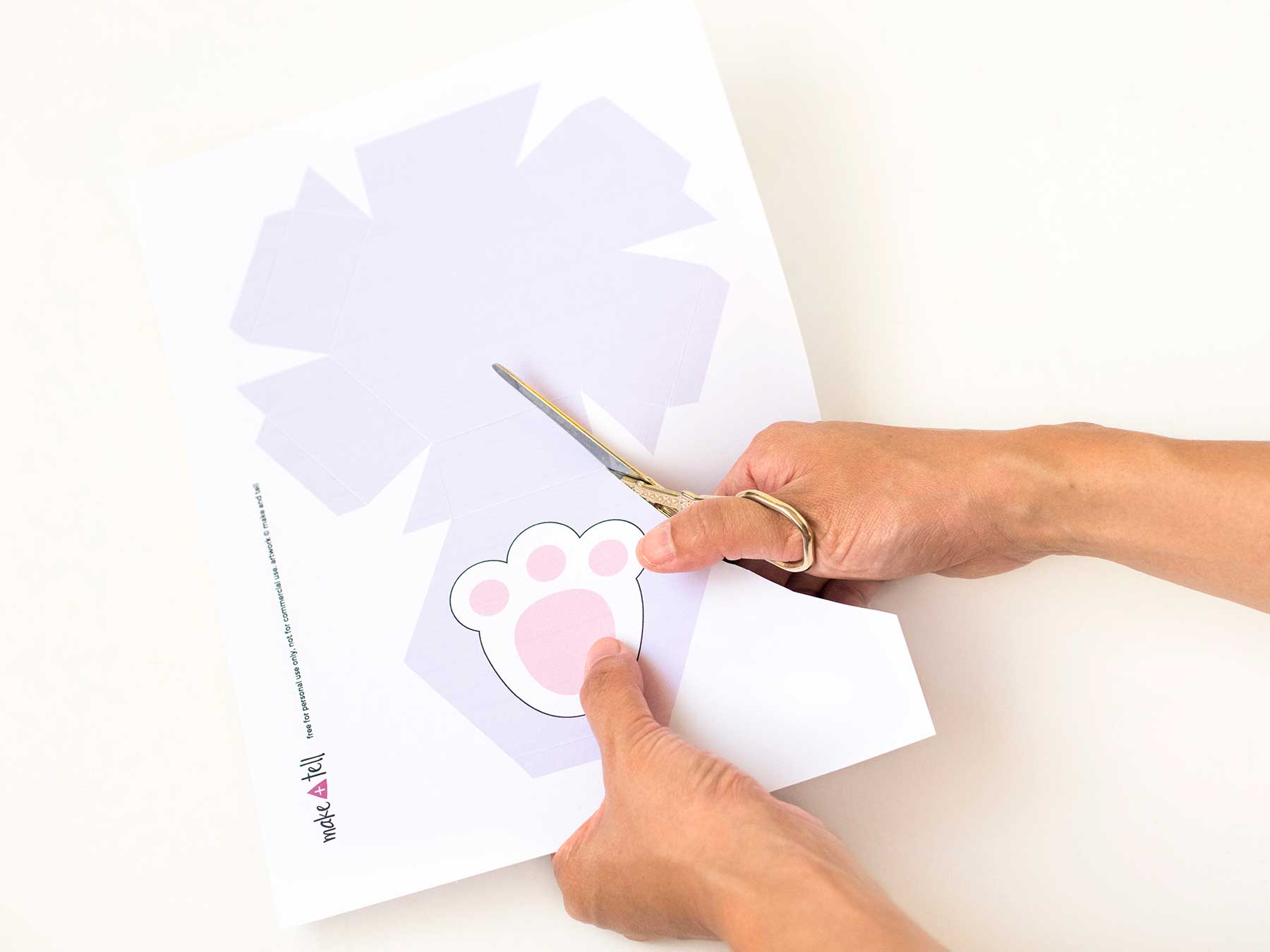 Step 3
Cut out the large pink circle in the middle of the paw.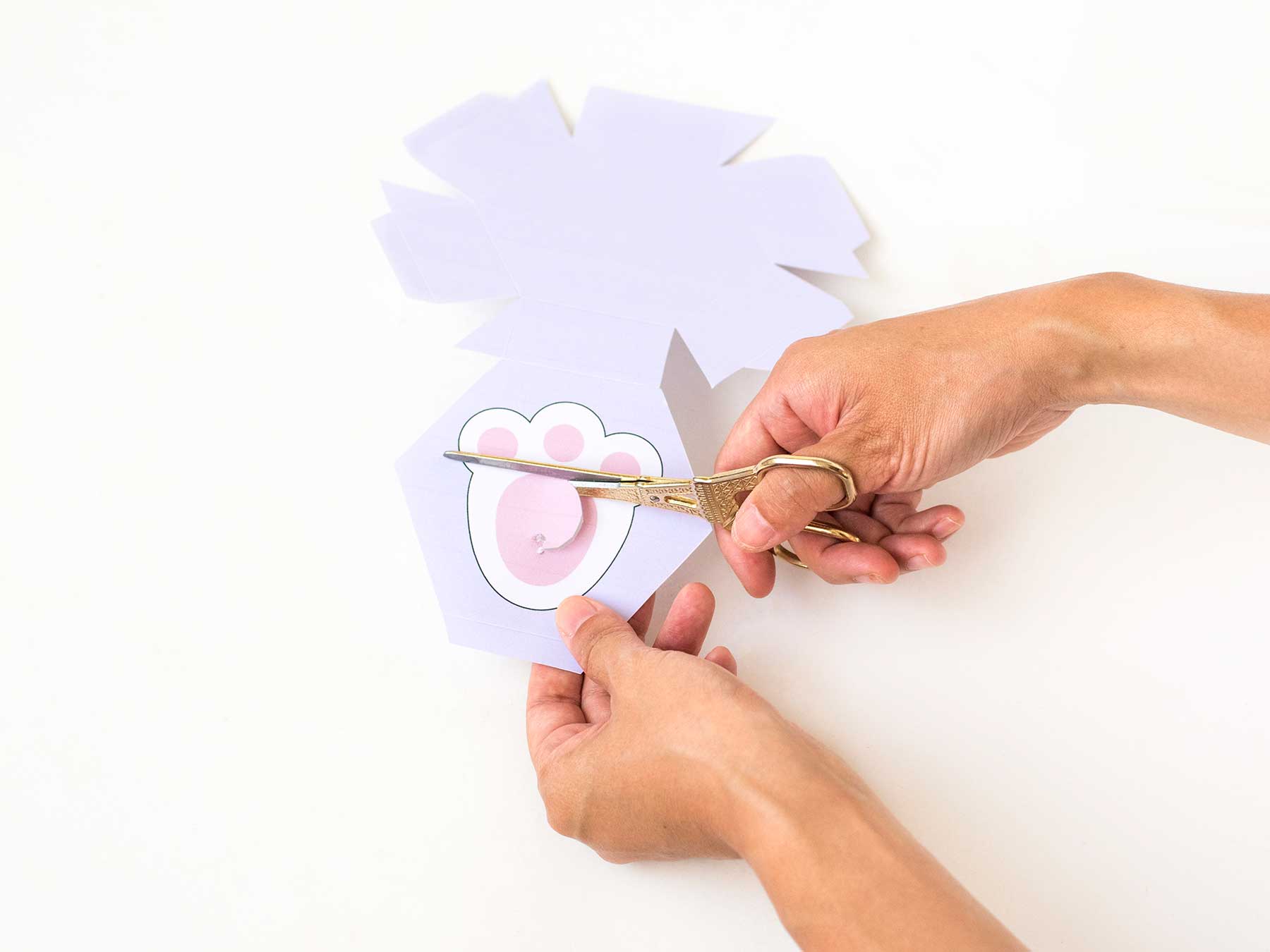 Step 4
Trim a piece of clear cello (I just used an old cello bag) and tape it to the back of the circle you cut in Step 3.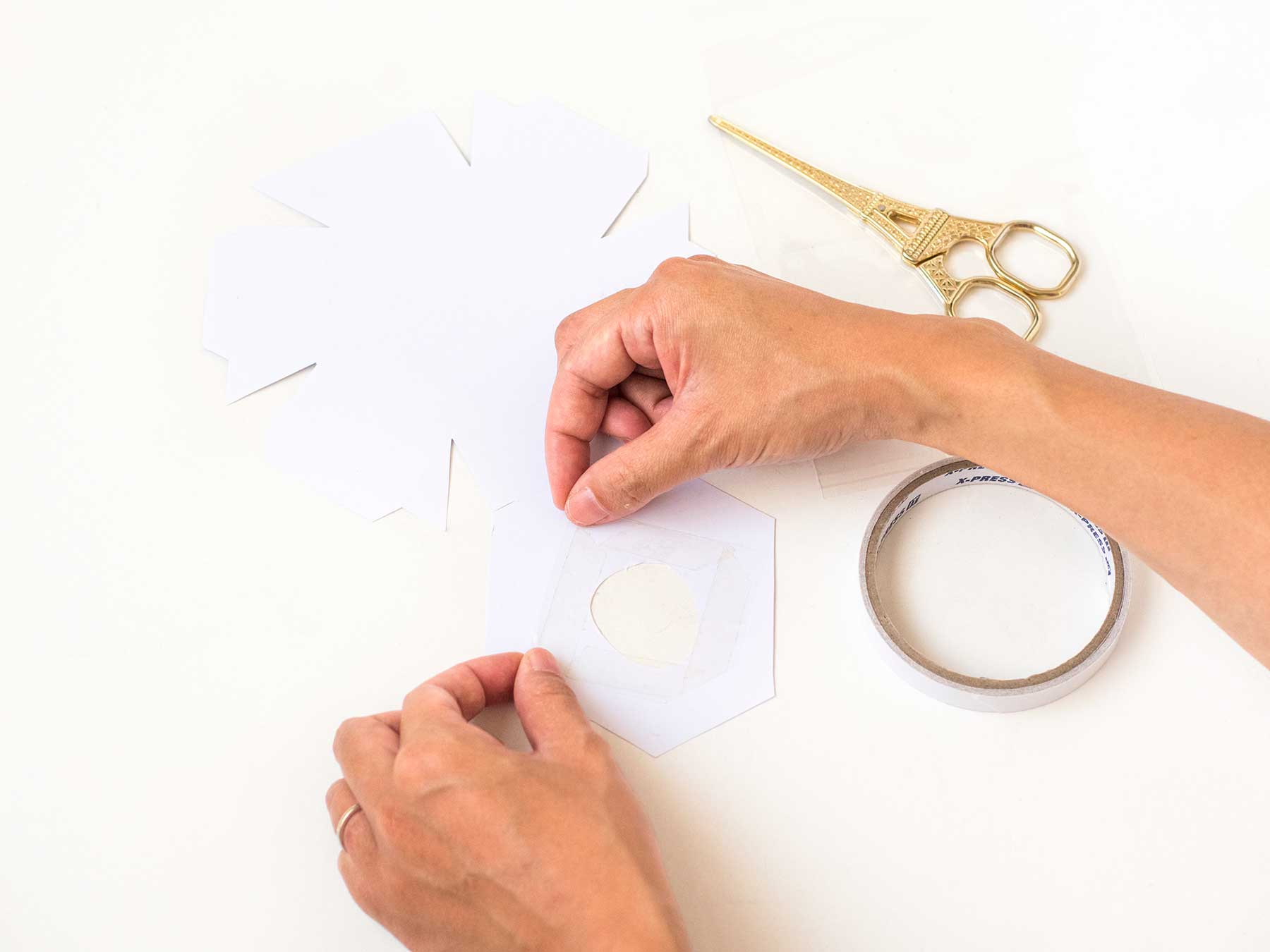 Step 5
Fold the box along the lines you scored in Step 1 (as you do this, the box will start to take shape). Make sure you're folding inwards so that the printed side of the box is on the outside.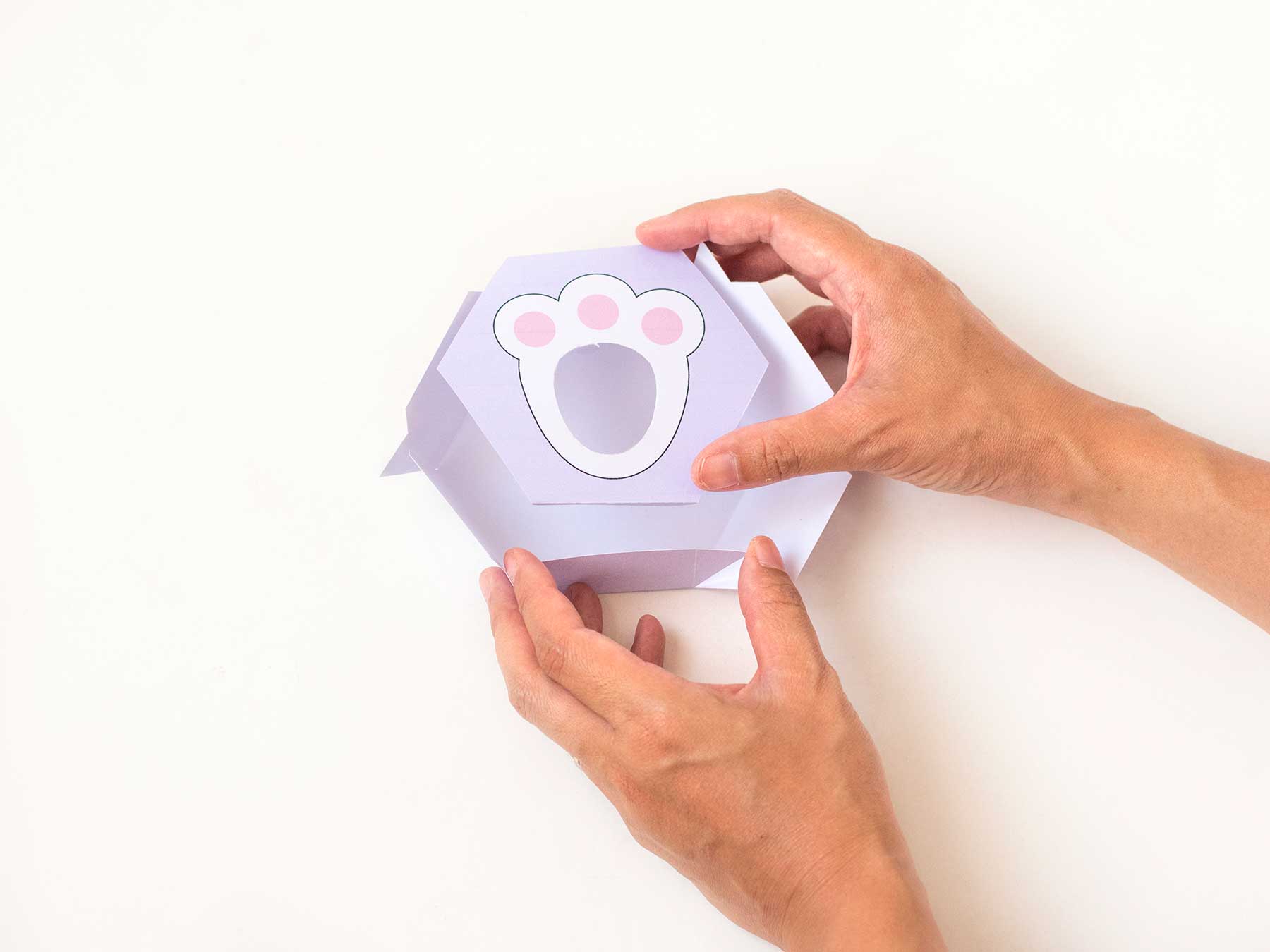 Step 6
Apply glue or double-sided tape to each of the small triangular tabs on the box (there are 6 in total).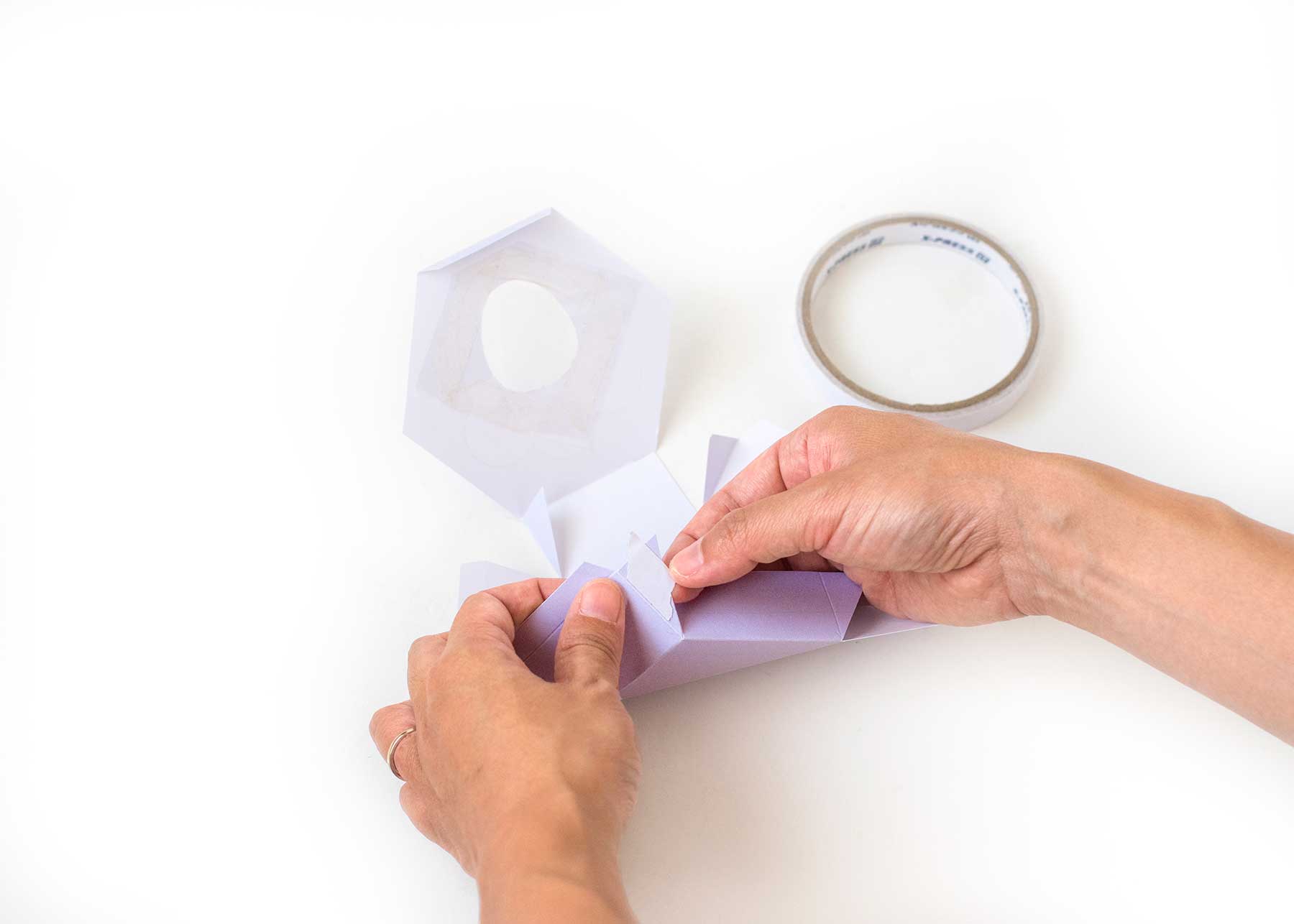 Step 7
Stick each tab to the side of the box that's immediately next to it.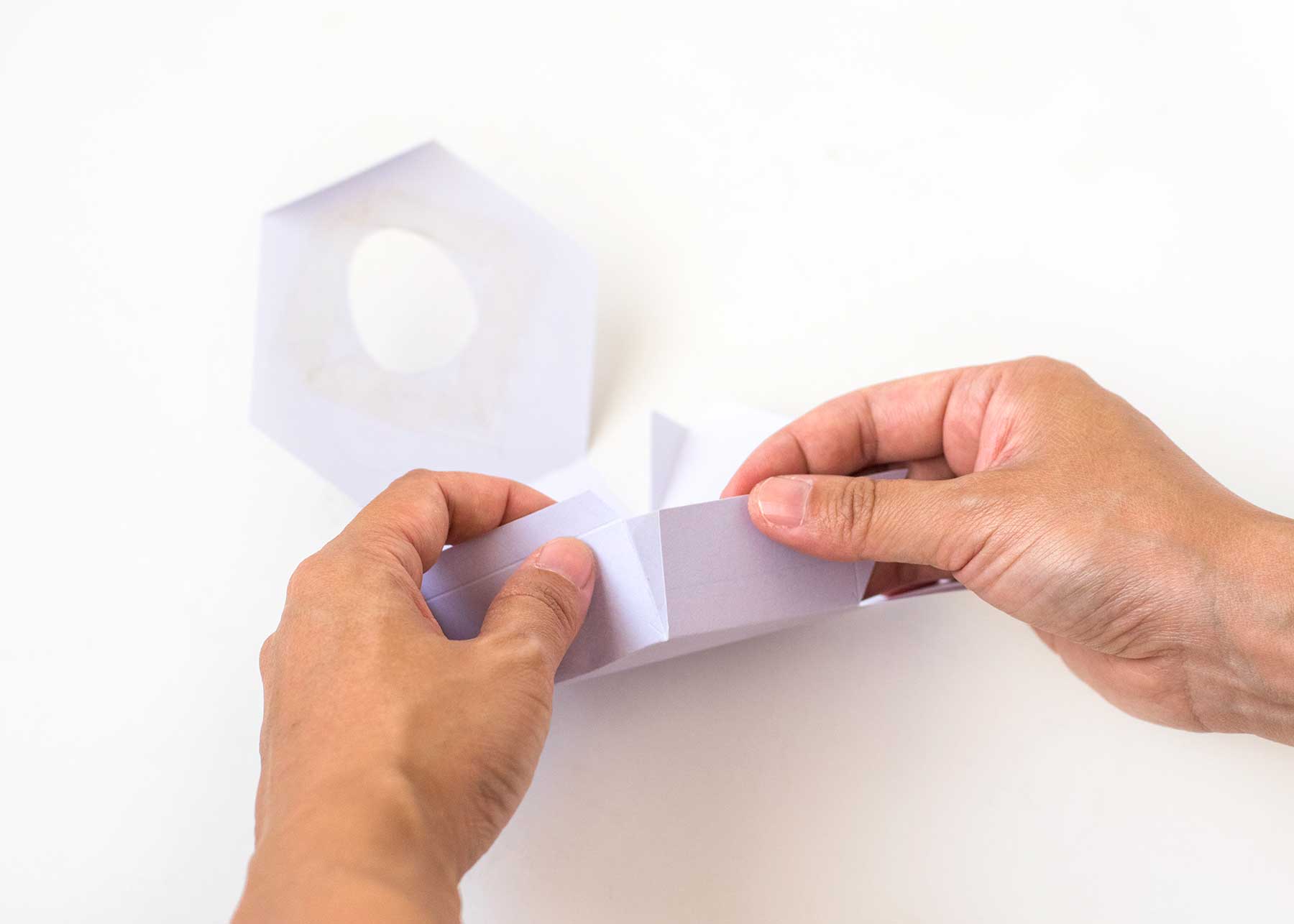 Then close the lid to complete your paw boxes.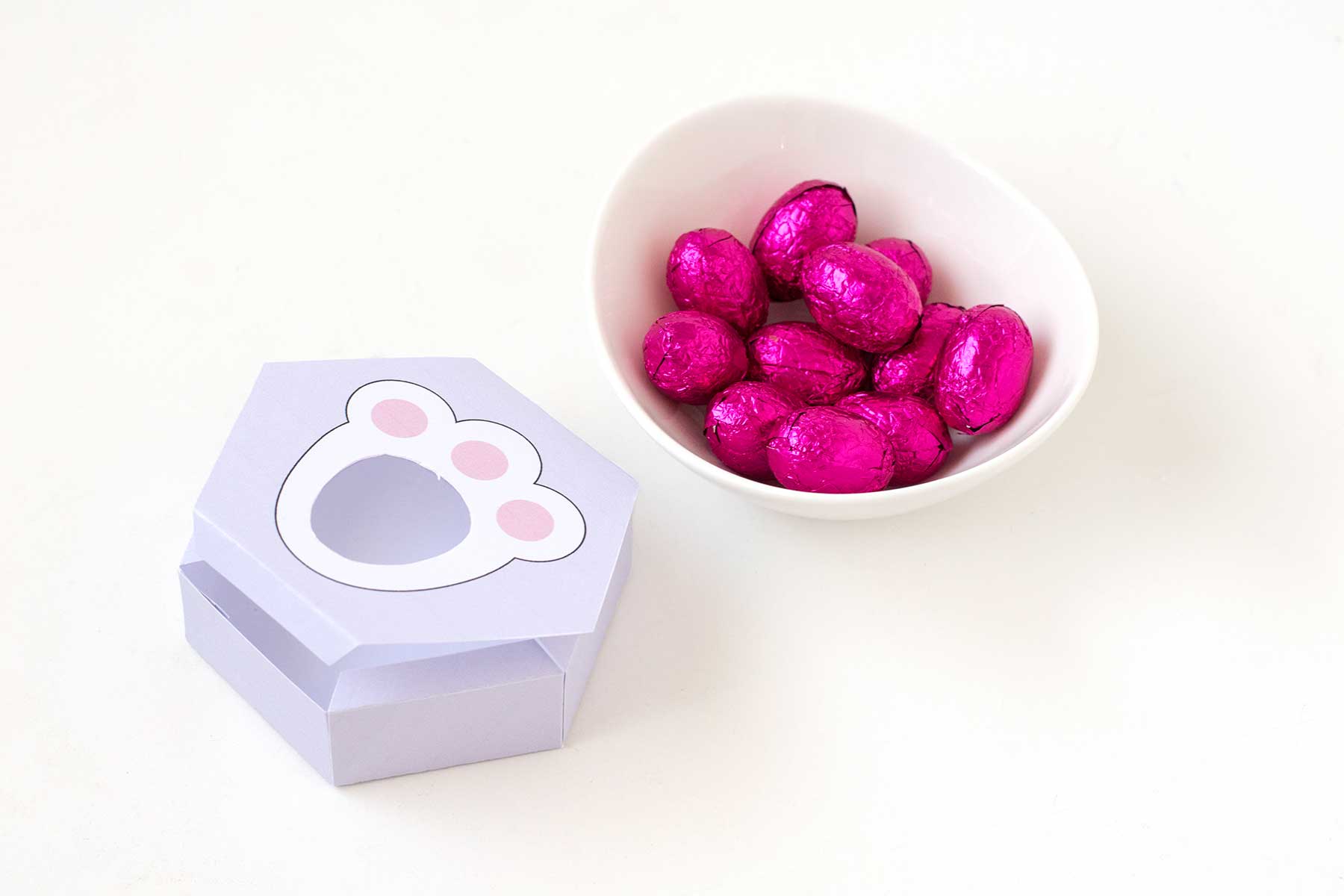 The windows in these boxes will let your Easter eggs show through, which is a great excuse to get colour coordinated with your Easter egg buying.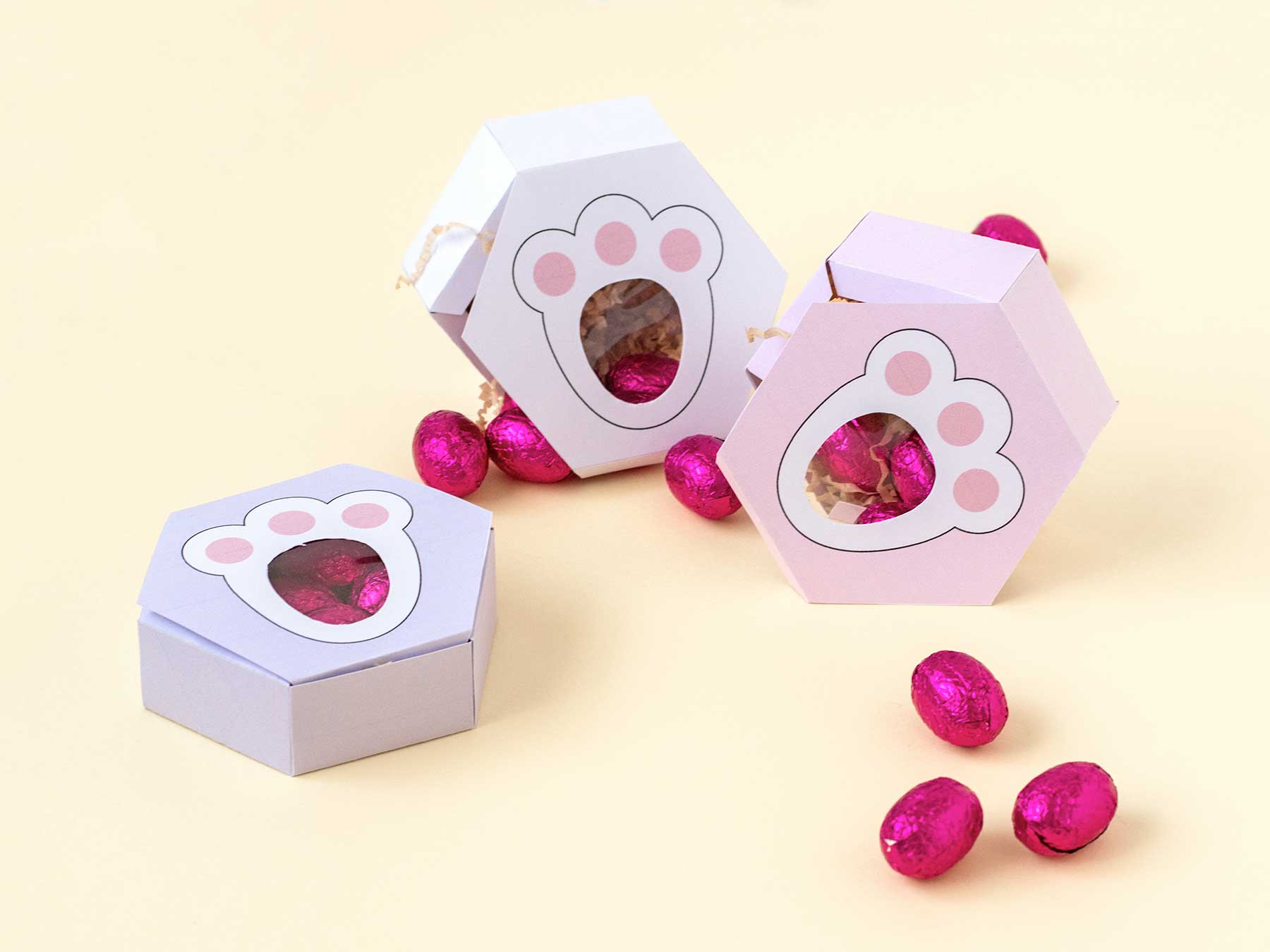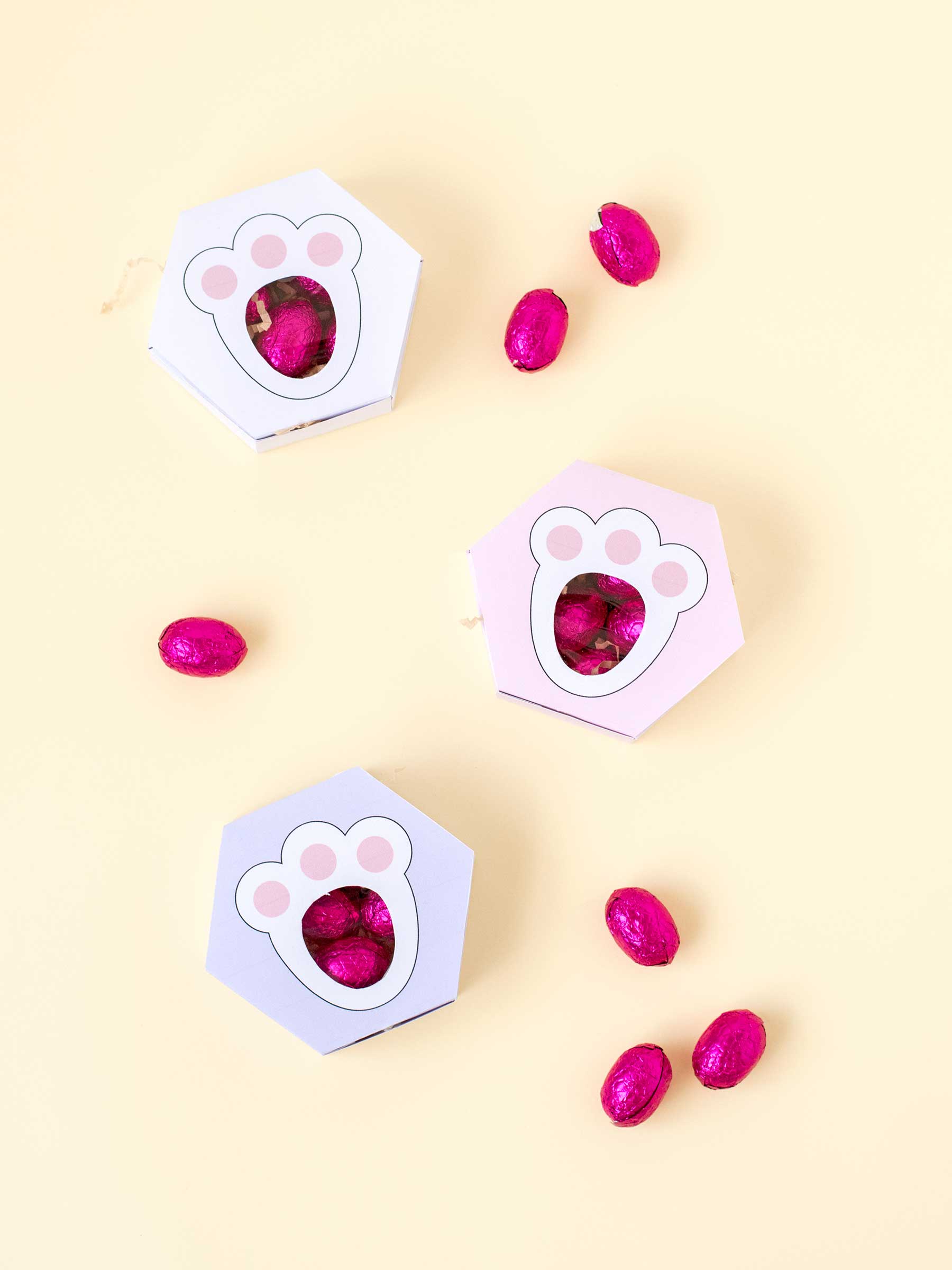 I went with pink to match the pink toes of the paw print, but I think other colours like blue or purple would look just as cute. If you end up using other colours for your eggs, take a pic and tag #wemakeandtell on Instagram so I can see!

Bunny paw window gift box printable
xx Steph