Initially I had it in my head to illustrate falling confetti when I started painting these spots, because my life needs a little fun at the moment and hey, who doesn't like confetti? But now that I've printed this out and hung it up, I think it reminds me much more of jelly beans. Which, if I'm being honest, is a-okay with me. 😉
The only downside now is that having them on my wall is giving me constant candy cravings!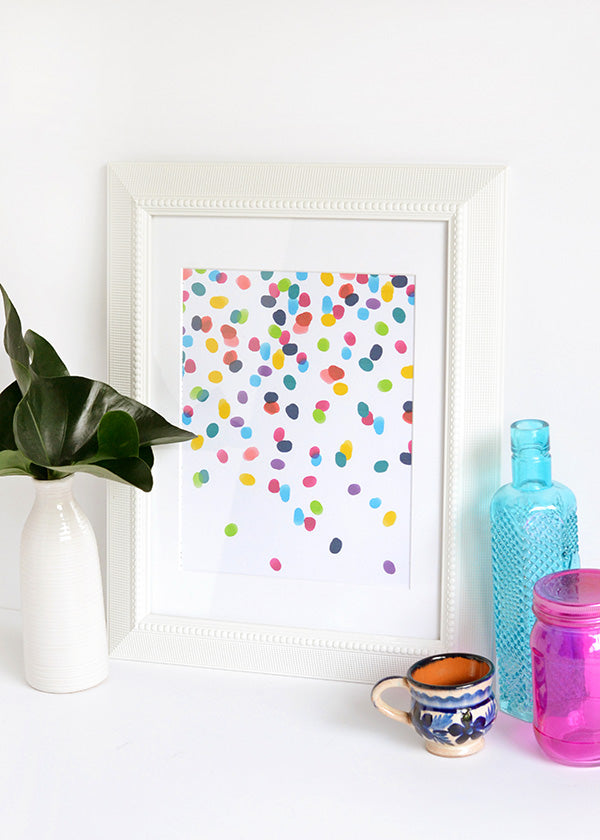 Candy cravings or not, these little dots are way too much fun to take down, so I've remedied the situation by making sure my studio is stashed with sweet treats should the cravings arise. Smart no? 😉
If you've got a soft spot for confetti (or jelly beans!), hit the downloads below to get your very own colourful wall art.

Confetti wall art
(free for personal use only)
xx Steph