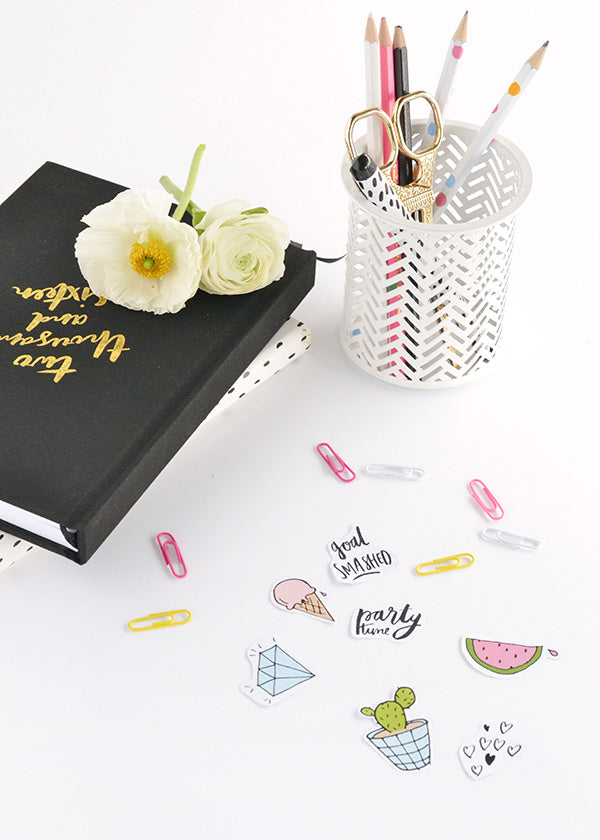 Over the last month, my life has gotten steadily busier to the point where typing my schedule into my phone calendar just isn't cutting it anymore. There's so much going on, especially with this blog, that I'm in need of something a little more heavy duty to keep track of my day-to-day.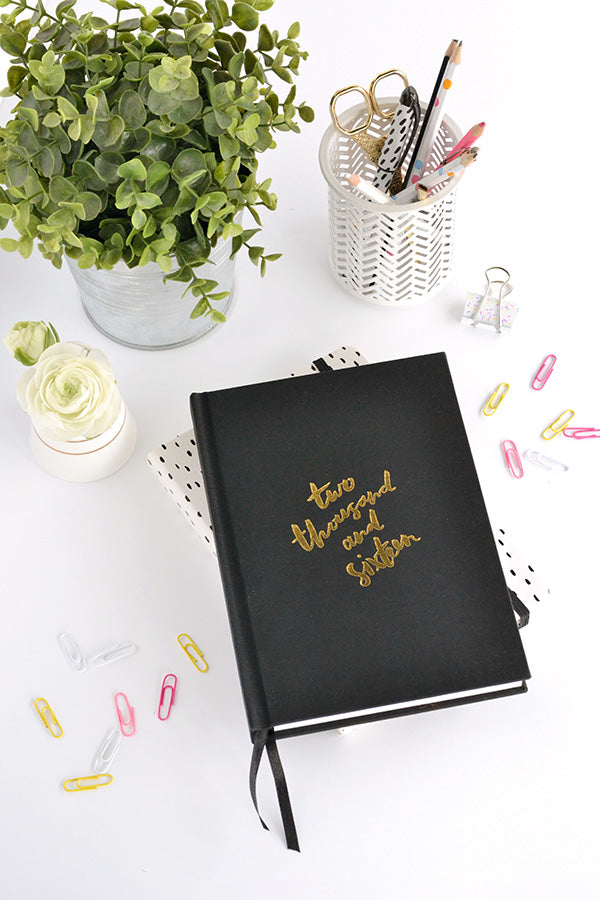 Well guess what folks? I found the perfect thing! The lovely Ria from Craftsposure has just released her new 2016 planner and it's uhmazing. It has space for my goals, plus monthly marketing planners and a place to track my website traffic – in short, pretty much everything I need to keep on top of my blog. There are nice big sections to make notes for every day of the calendar year, and an overview page for each month so I can see at a glance what's coming up. And as if that wasn't enough, it contains beautifully hand lettered inspirational quotes to keep me motivated throughout the year. Awesome.
I love this planner so much that I got together with Ria to make some printable stickers that you can use with it. They're colourful and fun… just like the planner is and just like I'm hoping 2016 will be. 😉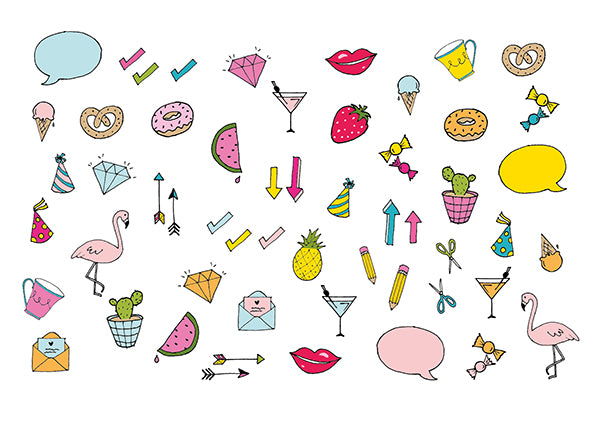 This is an easy one folks – simply print these babies out onto a sheet of A4 label paper and then cut them out as you want to use them. To make life a little easier, try leaving  a white border around each of the stickers… it's much simpler than trying to cut exactly on the lines.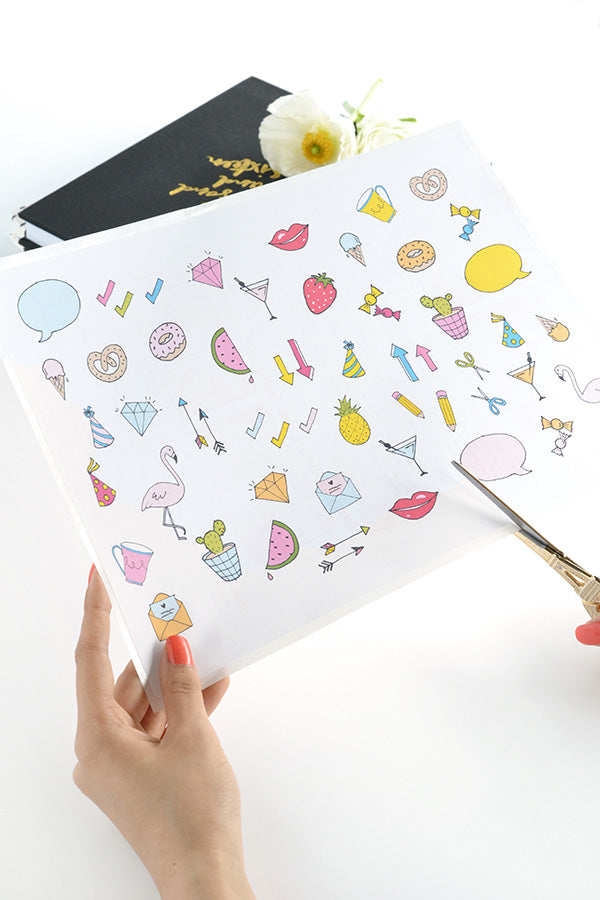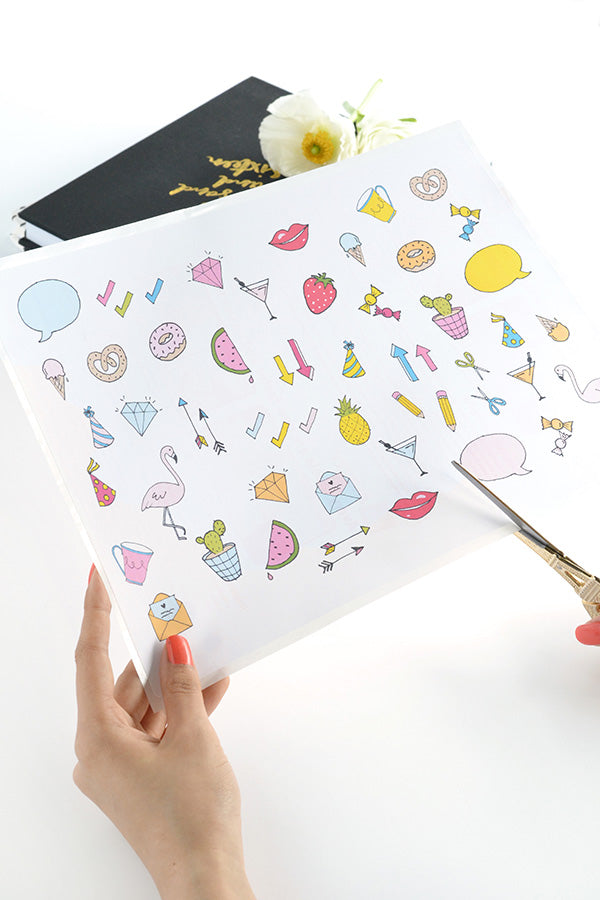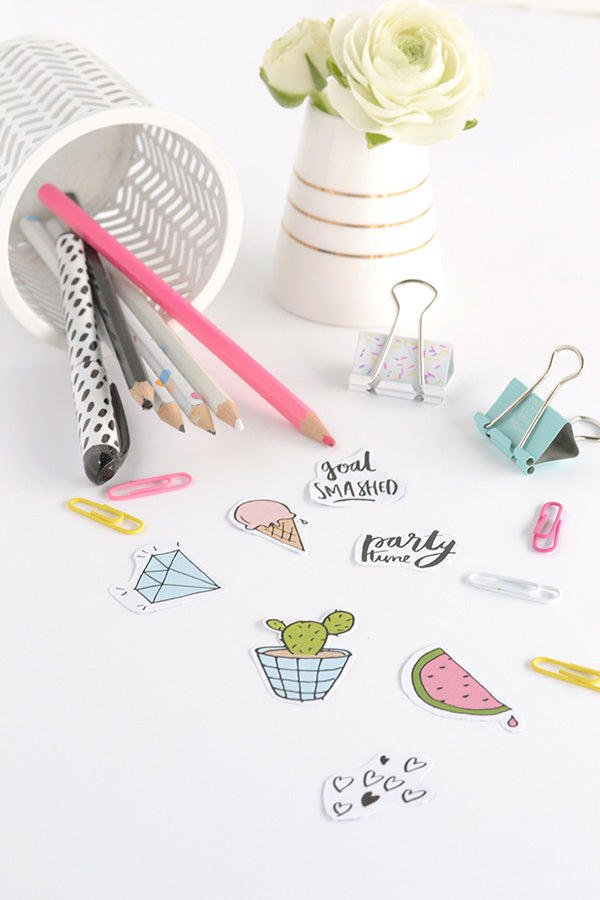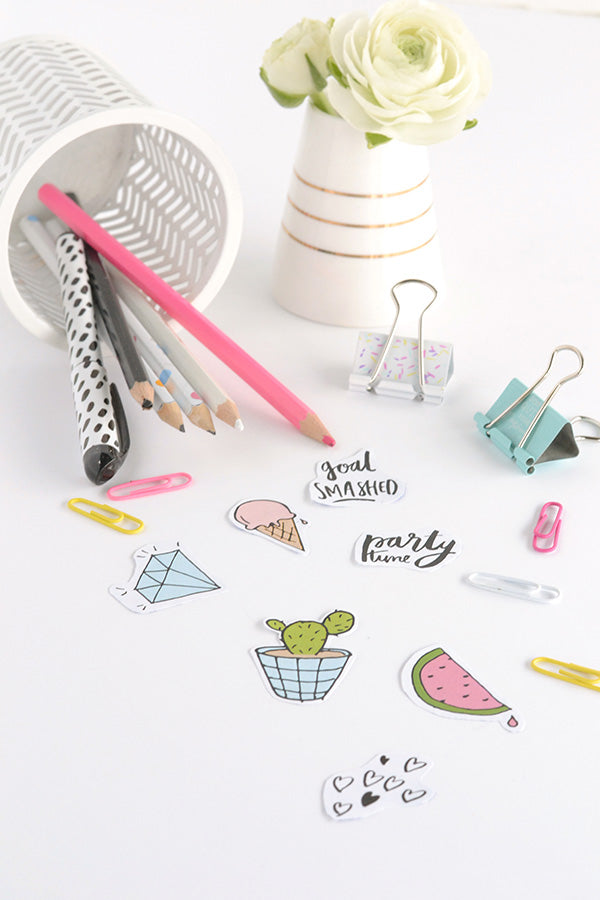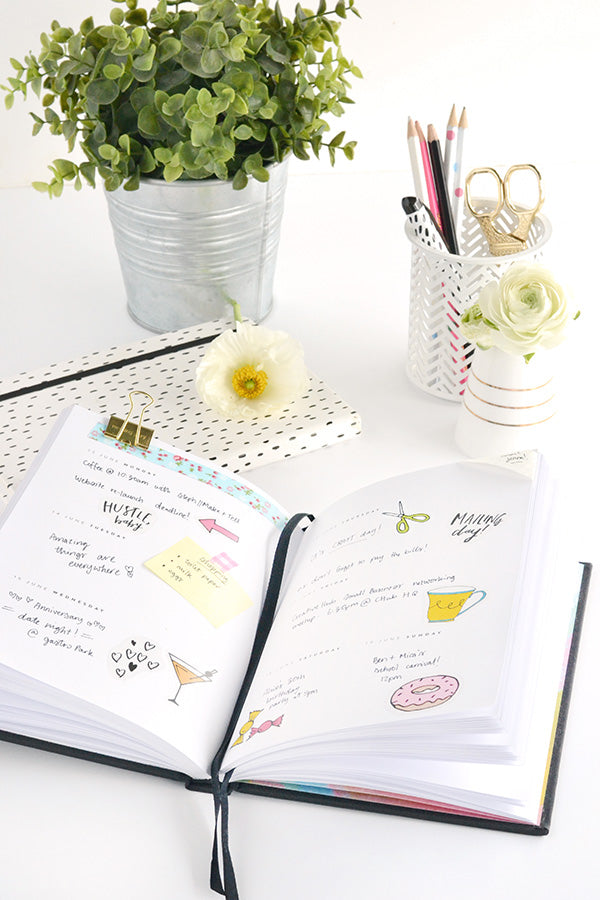 Simply visit the download section below to get your own set of stickers.
But wait, there's more! To add to my sketches of watermelons and flamingoes, Ria has crafted up some beautiful hand lettered phrases that you can print out on sticker paper and cut out for your planner. Two printable sticker packs in one day – what more could one ask for?
Head on over to Craftsposure to download your very own set of hand lettered phrases and don't forget to put in your order for the planner – get in quick before they run out!

xx Steph