We all know apples are good for us. And they're pretty spiffy in their natural reds and greens. But when you add patterns and five different colours, then they suddenly leap into a whole world of better!
Well that's what I think anyway, which is why I just had to do up an apple to decorate your walls this month. As you can see, I'm very much on the Scandinavian-inspired art bandwagon and I don't think I'll be getting off anytime soon… the colours and patterns are  just too much fun!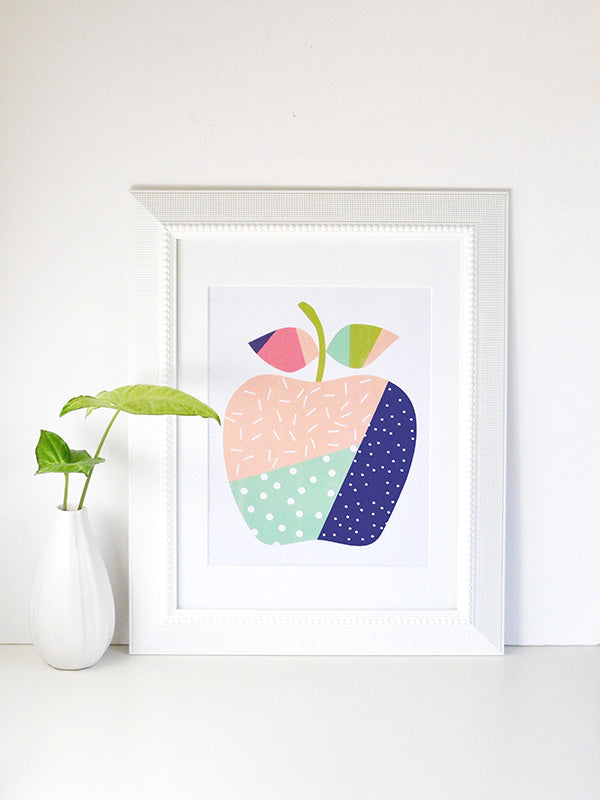 I hope your day's going well so far. While you're reading this, I'm probably stuffing my face with ramen and other soup-related goodness as I make my way around snowy Japan. No, I'm not rubbing it in. Not at all. Okay, maybe just a little 😉 . Follow me on Instagram if you'd like to keep up with my travels and I promise I'll give you a nice update when I get back (1 week to go!). Have a great rest of the week!

Apple printable (size A4: 210mm x 297mm, 8.27 x 11.69 inches)
(free for personal use only)
xx Steph