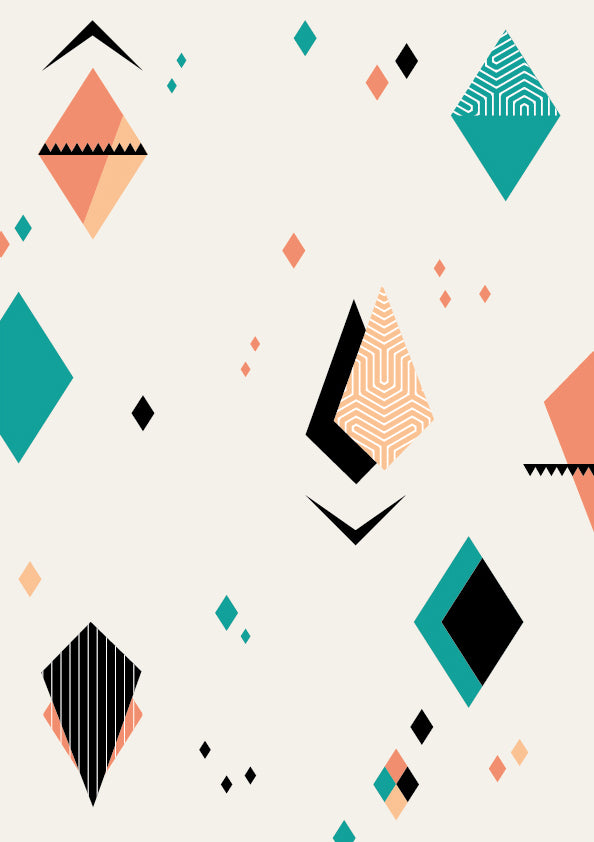 I've always had a bit of a thing for the month of April. I know that sounds strange but hear me out – the weather at this time of year is lovely and mild, the leaves are turning red and falling off the trees so there's colour everywhere you look and best of all, the birthstone for this month is a diamond! You can't beat that right?
When I was thinking about what kind of printable wall art I should make for April, I tossed up between going for an autumn theme or a diamond patterned design and as you can see the diamonds won out. They are, after all, a girl's best friend. And this girl likes the geometric 4-sided kind most of all. 😉
If you too are a diamond fan or you just like your shapes and patterns, then hit the link below to download and get this print up on your wall!

Printable patterned diamond wall art (sized A4 – 210mm x 297mm)
(free for personal use only)
xx Steph