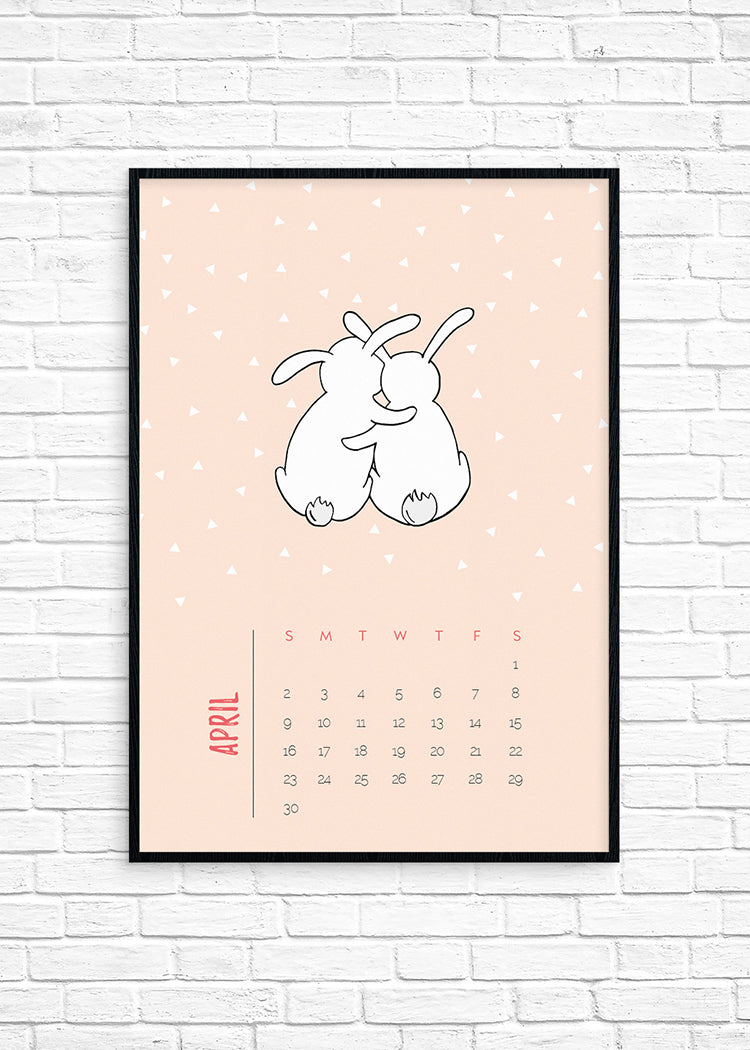 I received a bit of a pregnancy scare this week (more on that soon), so I've taken to comforting myself with the most adorable imagery I can find. And nothing says darling like a pair of hugging bunnies now does it? Whether or not you're big on Easter, you have to admit that these little pals are pretty darn cute, and they'll certainly add some sweetness to your walls when you hang up this month's calendar.
They'll also put you right in the mood for all the chocolate-eating, egg hunting festivities to come! Although if you're anything like me, you won't need any encouragement when it comes to chocolate right? 😉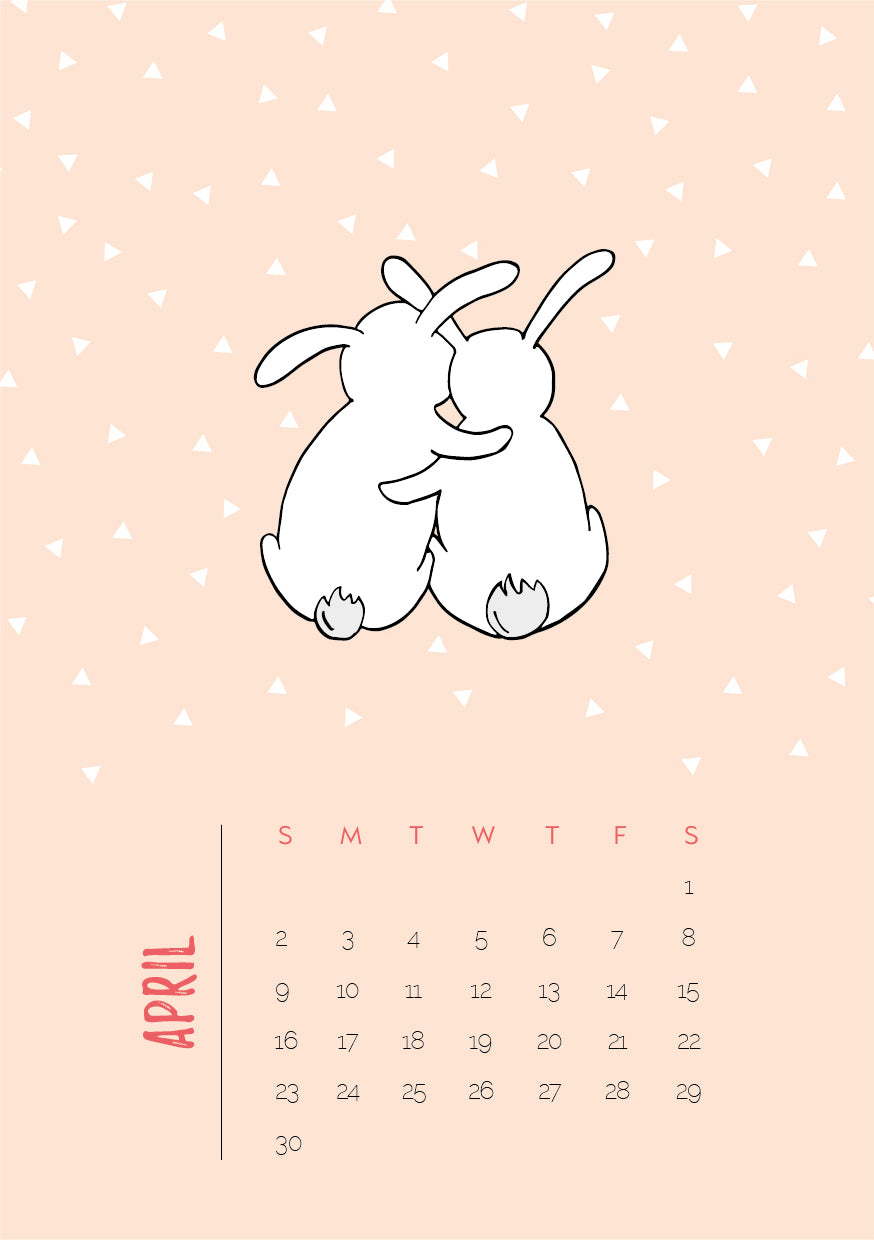 To get a copy of the calendar, sign up this week for the monthly newsletter and I'll make sure this freebie finds its way to your inbox come April 1. It'll also be uploaded to the printables library just in case you didn't make it here to sign up for the newsletter in time. Have a great April!
xx Steph