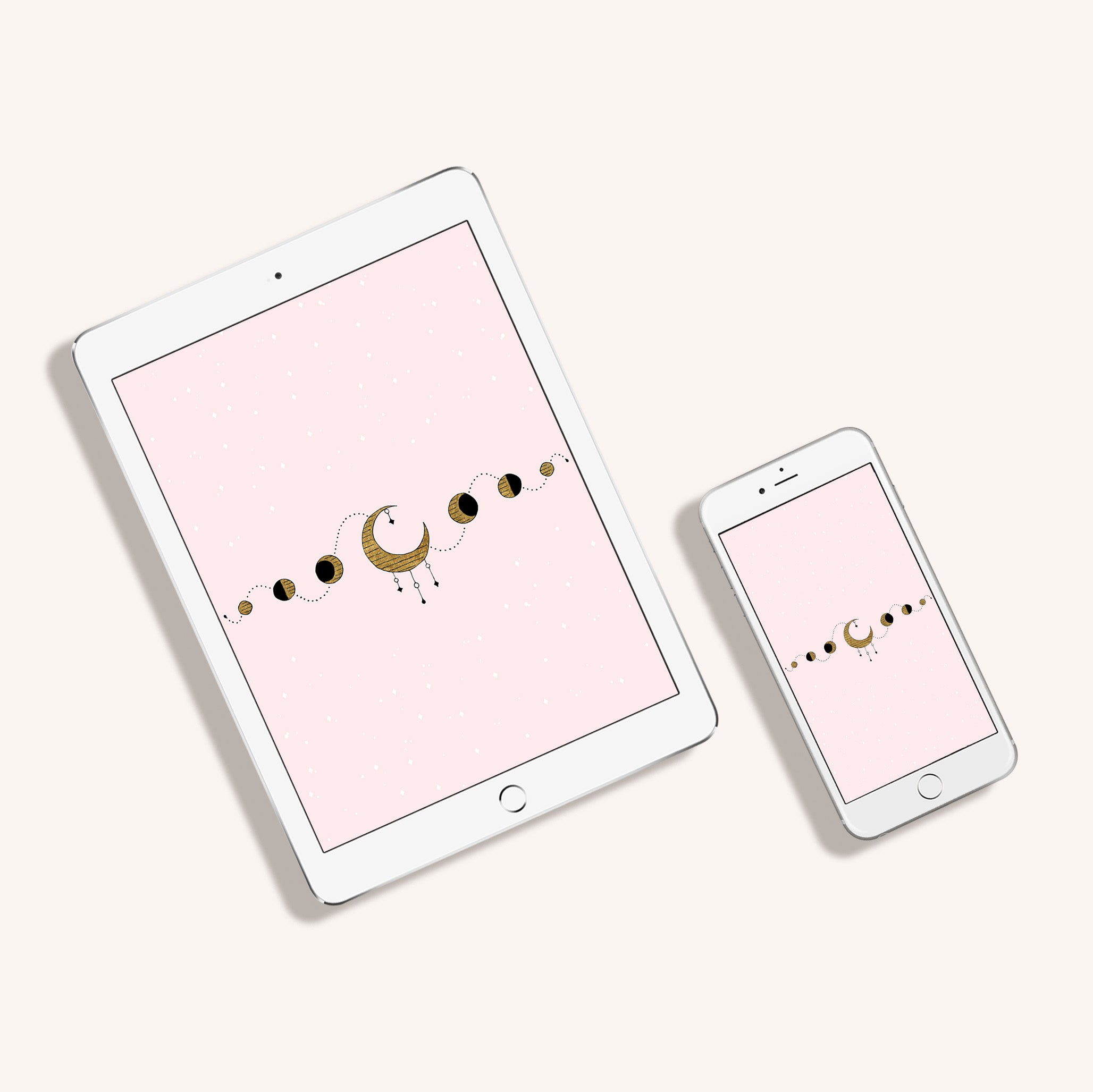 Hello October! It's the month of Halloween and while I find myself getting more and more into this holiday with each passing year, I still can't bring myself to draw anything scary or gory to mark the celebrations. I guess orange and black will never be my thing.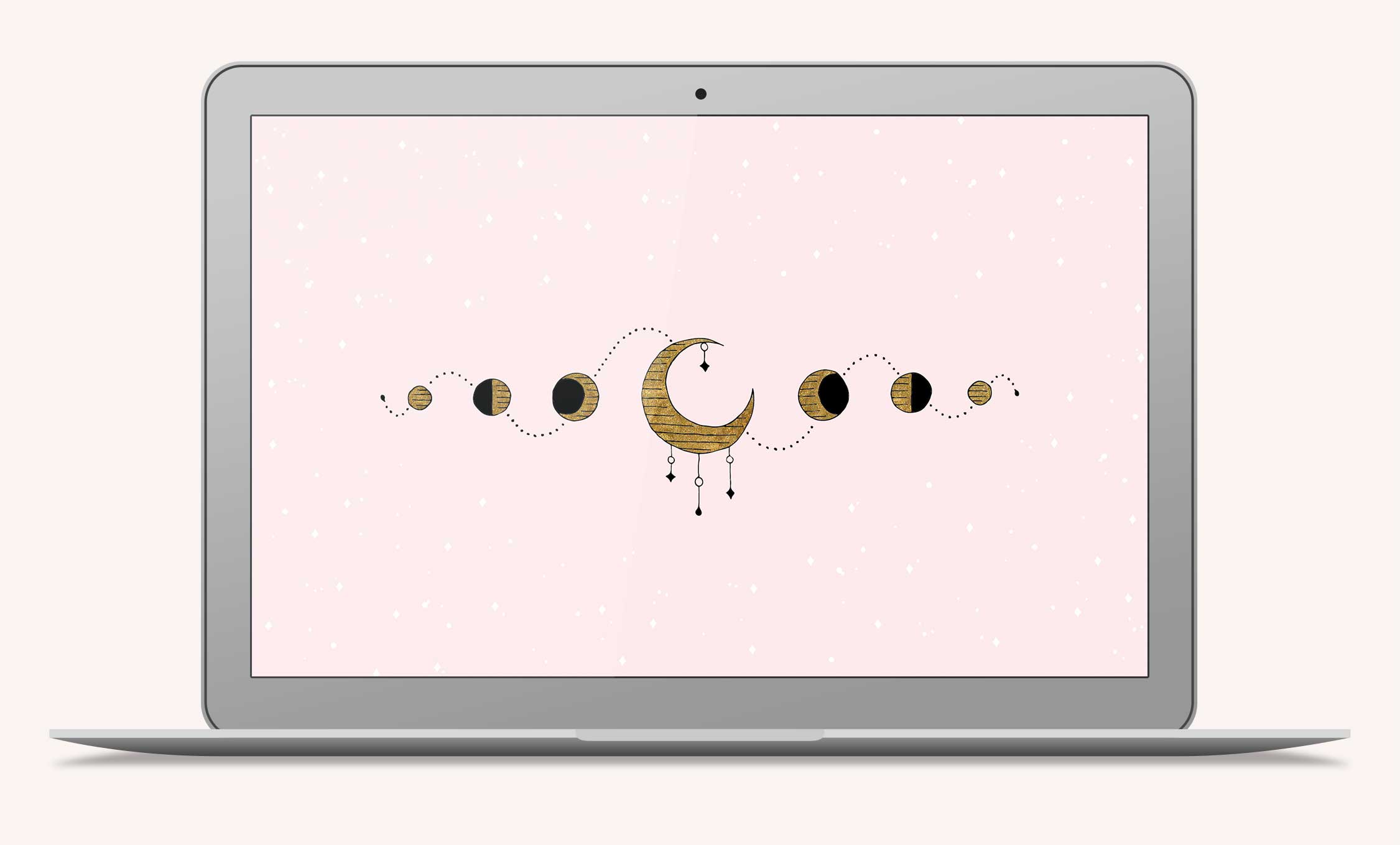 So instead, here's something pink and shiny to get us inspired for the spooky day ahead! 😀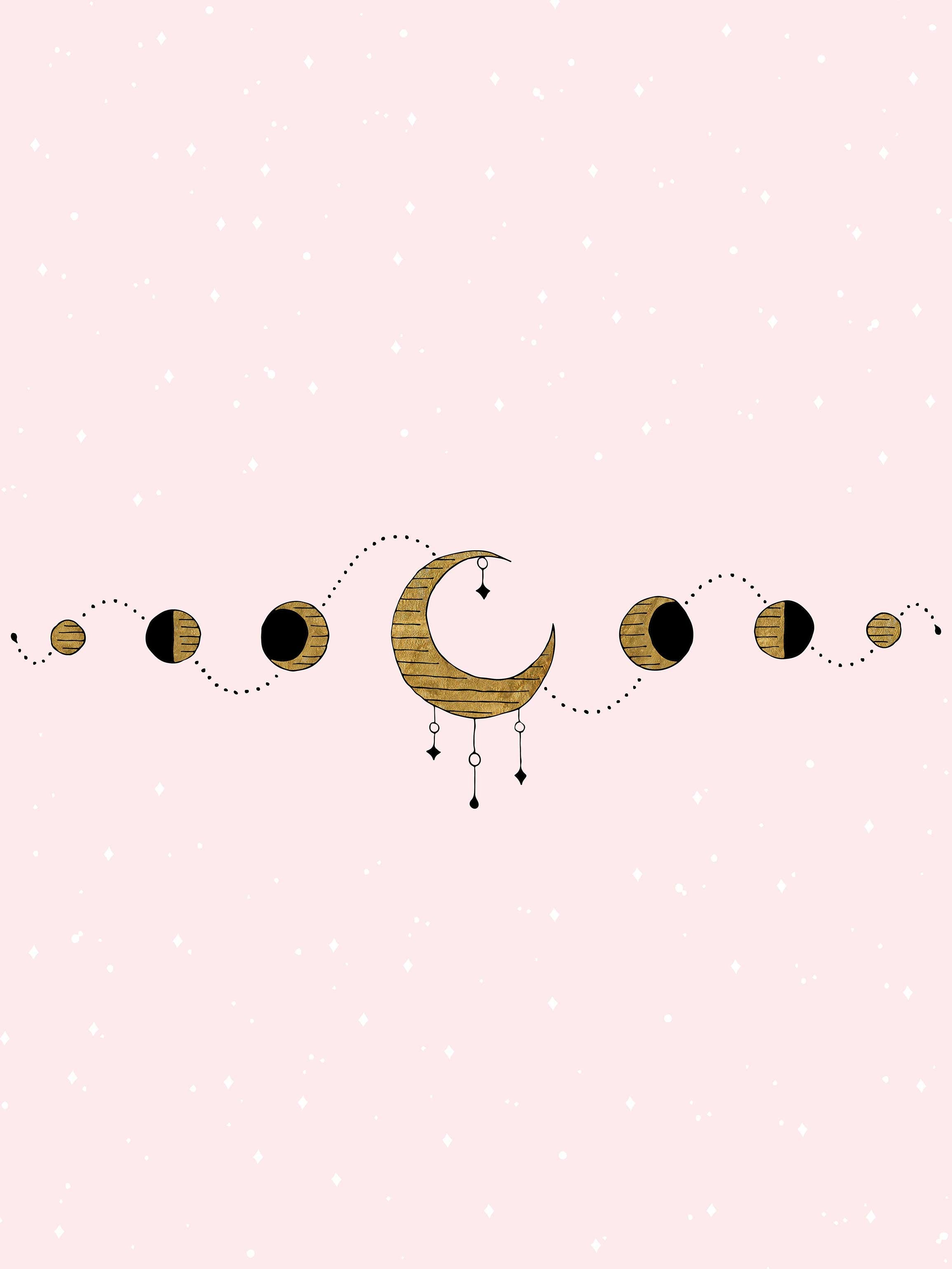 This drawing is a nod to some of the tattoo artwork I've been admiring lately which is so intricate and pretty. Think crescent moons dripping in jewels and delicate mandala patterns. If you're as big a fan of that tattoo vibe as I am, or you're just looking for something a little different to dress up your tech, make sure you hit download to get this one on your screen!

Moon phase widescreen desktop wallpaper (1900px wide)
Moon phase tablet and phone wallpaper (2400px wide)
xx Steph