Hold onto your hats folks, this is one super fast project! Actually, it's probably more like a show and tell because as you'll see in a bit, there's barely any instructions. But despite the lack of steps, the end result is pretty spiffy don't you think?
If you've got a plant pot that needs a little jazzing up, get out that nail polish and let's get painting!
Materials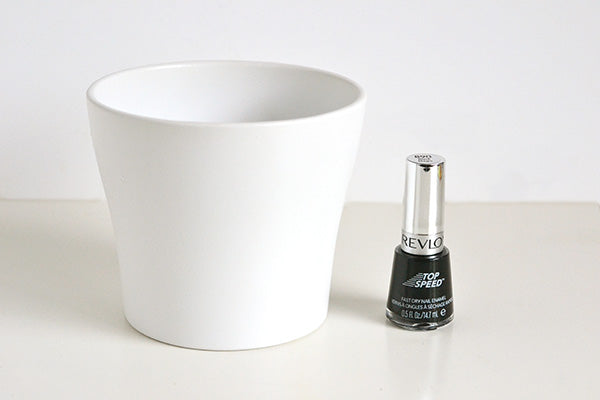 Directions
As much as you'll probably groan to hear me say it, this really is just a case of 'start painting'. I used the nail polish brush to create short lines both vertically and horizontally around the pot at random places, starting in one section and working my way around.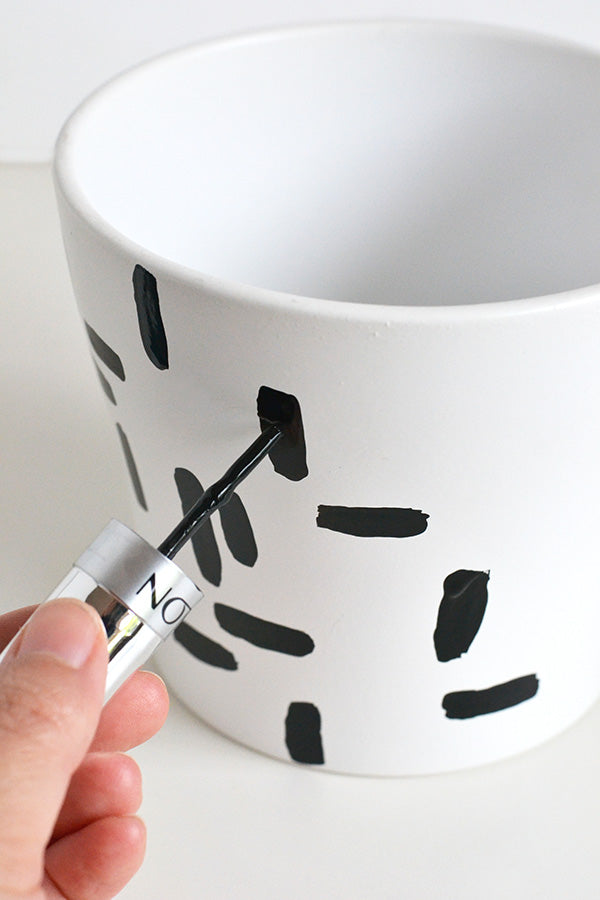 I made sure the brush was loaded with enough polish that it didn't leave that 'brush stroke' look (no brush strokes? I know, I must be ill!), but not too much polish that it started to run.
I also tried to leave some nice big gaps in between the dashes so the pattern didn't end up getting too cluttered.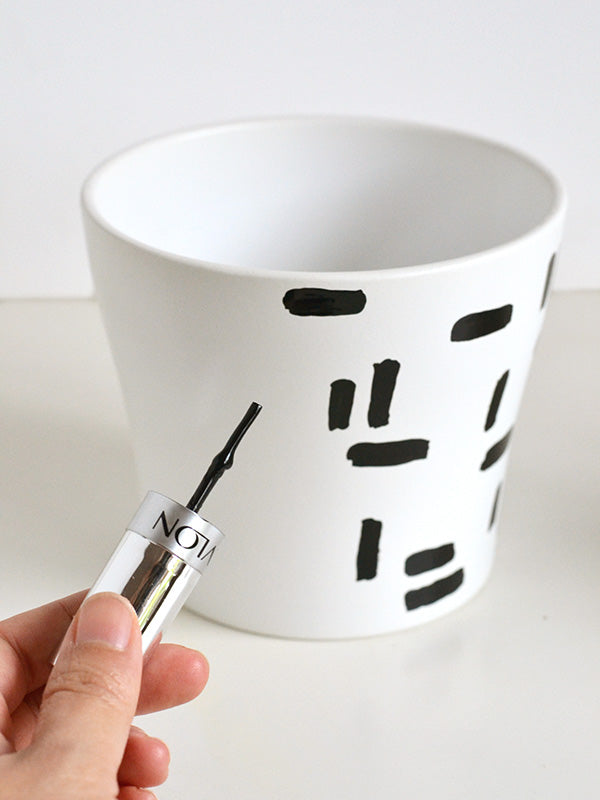 The best thing about this project is that it really only takes 5 minutes – the nail polish dries so fast that by the time you've gone all the way around the pot painting your dashes, the section where you started will already be dry!
Once you've done the whole pot, simply pop your plant in and hey presto – you've got a spunky new home for your leafy friend.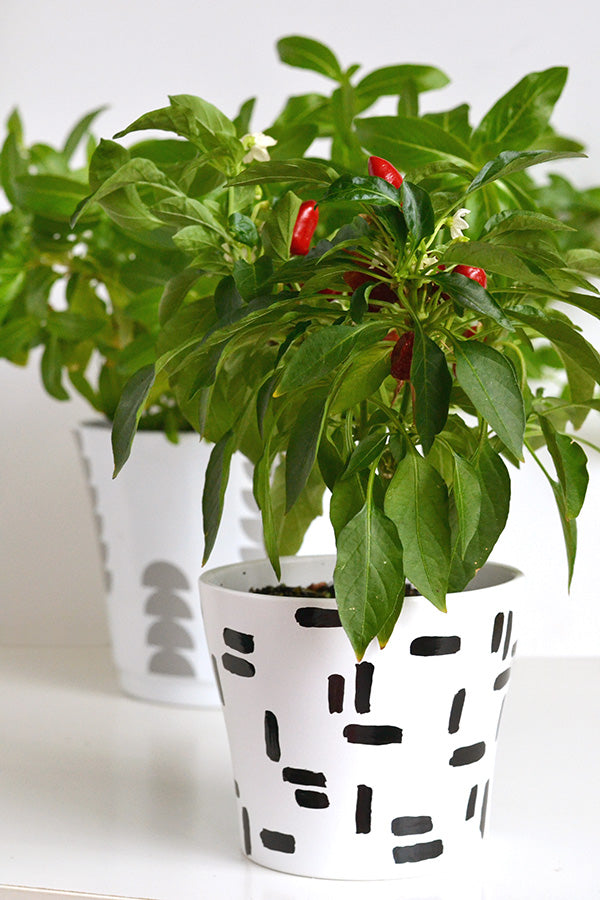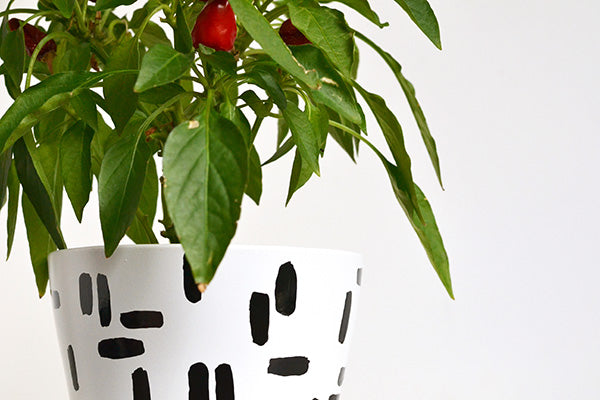 Oh, and don't forget that Mother's Day is coming up. If your mum likes plants, this'll be the perfect gift – simply pop in your mum's favourite flower after you're done painting and you've got a great little present to give to her on her special day!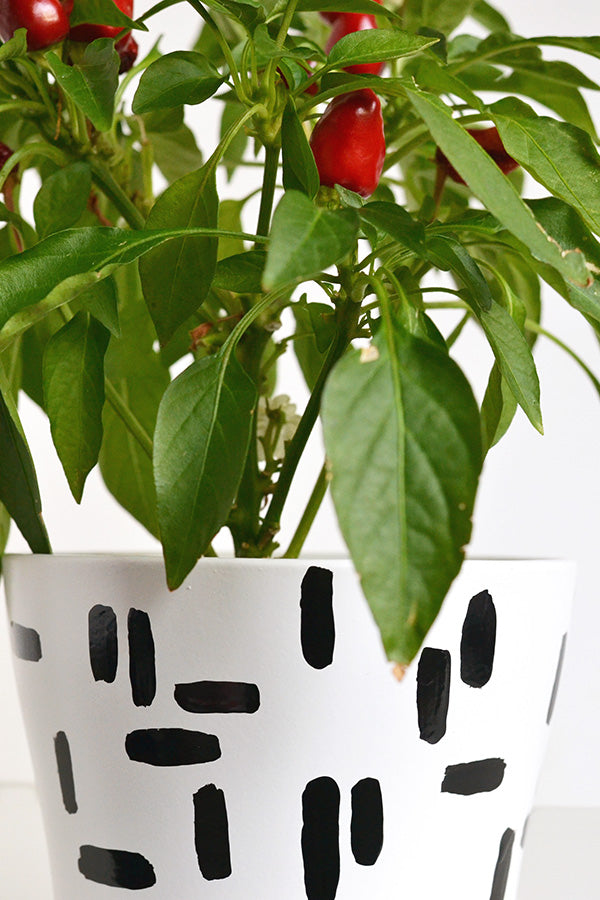 It's been awhile since I've done a five minute project like this and it was really fun to sit for a little while painting on dashes. Just make sure that wherever you're painting is well ventilated as the polish gives off a lot of fumes.
Oh, and one more thing – if you're not so keen on nail polish, I think a thick black paint pen would also do the job really well and might be even easier than painting on the dashes. If you end up trying it out, let me know how you went in the comments below!
xx Steph