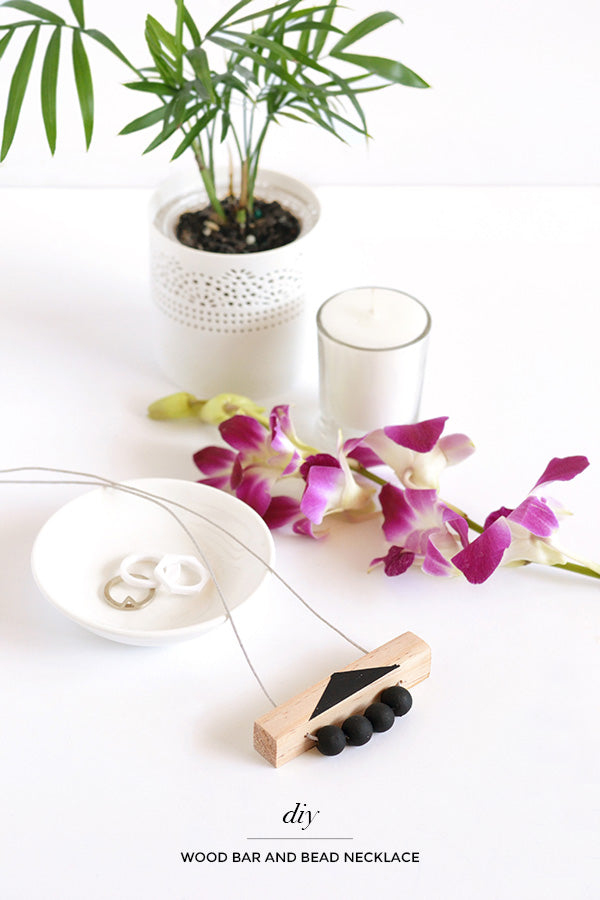 Now that I no longer have a steady income (eek!), I'm going to have to be a bit thrifty when it comes to spending money on non-essential items. And while I know that'll take some adjusting to, it doesn't mean I have to go without, especially when it comes to accessories.
There are a myriad of ways to handcraft a piece on the cheap that still suits your individual style and I figured since I have lots of wood scraps lying around, now would be the perfect time to try my hand at making some low cost wood jewellery. And low cost it was – the only thing I had to buy that I didn't already have was the jewellery cord!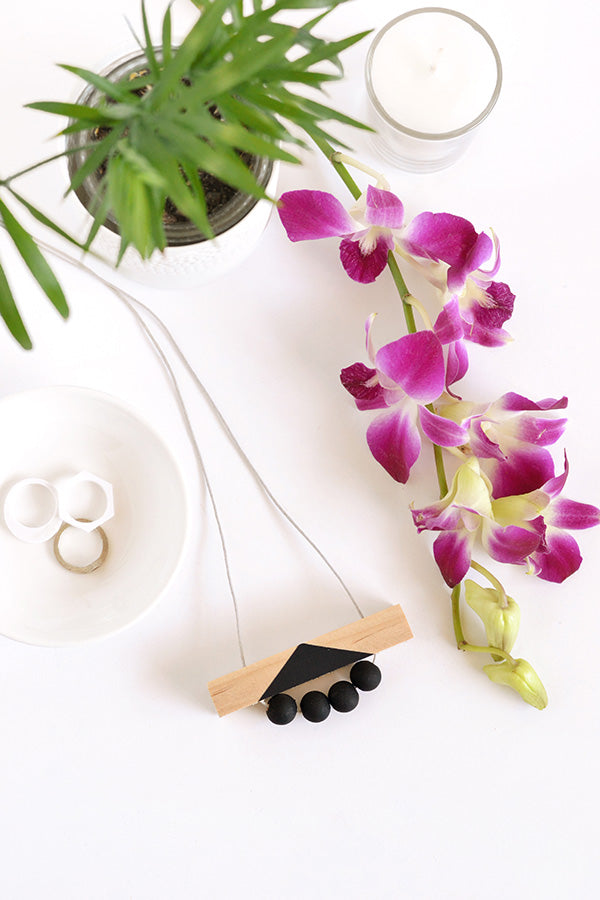 This little necklace is going to come in very handy when I need something visually interesting to break up a plain top, and it's so easy to make you'll be done within half an hour max. So if you've got timber scraps lying about the house just waiting to be used, get them out and follow along!
Materials
A piece of wood
Wood beads
Hand saw
Power drill
Sand paper
Painter's tape
Black acrylic paint
Paintbrush
Jewellery cord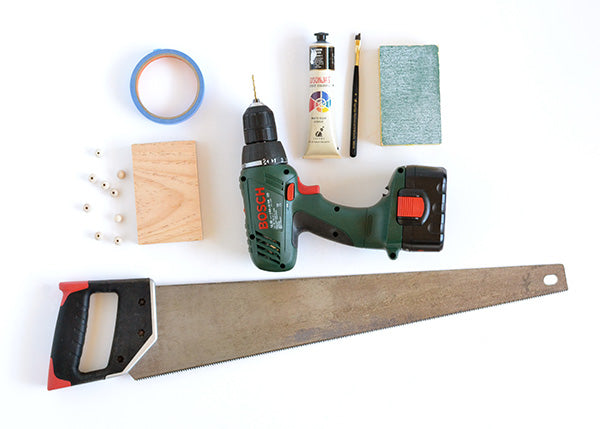 Step 1
Cut a small bar of wood from your wood piece with a hand saw.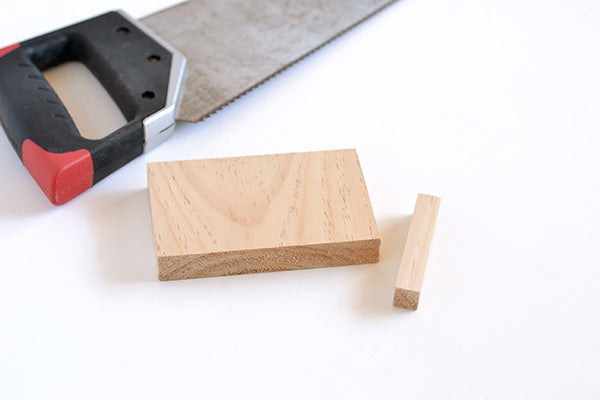 Step 2
Give the wood bar a good sand to remove any rough edges.
Step 3
Drill two holes all the way through your bar – one at each end.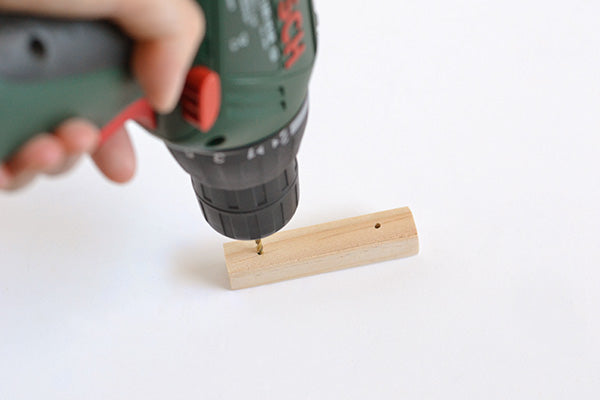 Step 4
Using painter's tape, section off the area of your wood bar that you'd like to paint (I chose to colour in a small triangle on the front and back of the bar). Then fill that area in with black paint.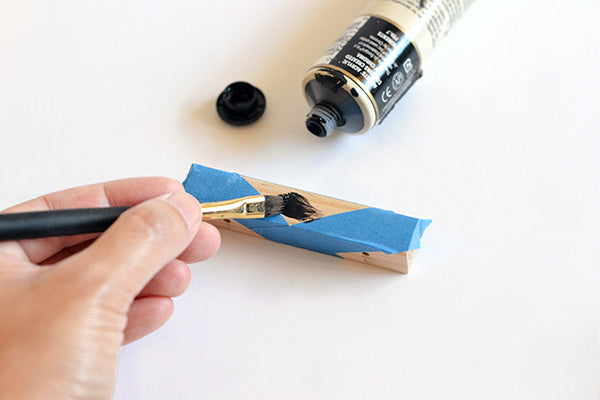 Step 5
Paint your wood beads black. The easiest way to do this is to slide them onto a skewer first so you can hold them in one hand while painting with the other.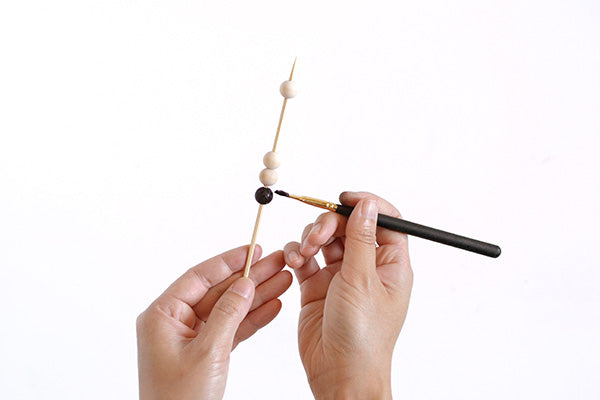 Step 6
Once your wood bar and beads are dry, thread them together with jewellery cord. Start by inserting the cord through one end of your bar, then through each of your beads, before pulling the cord back up through the other end of the wood bar.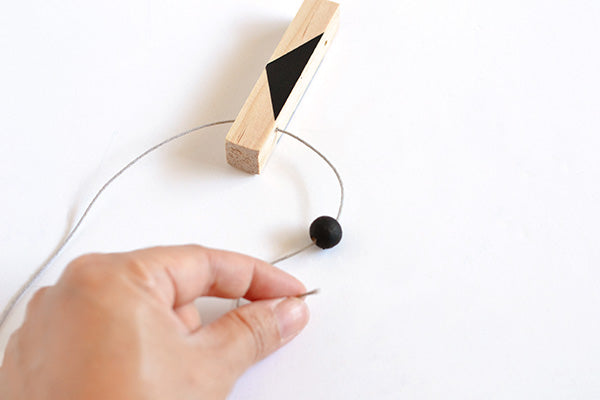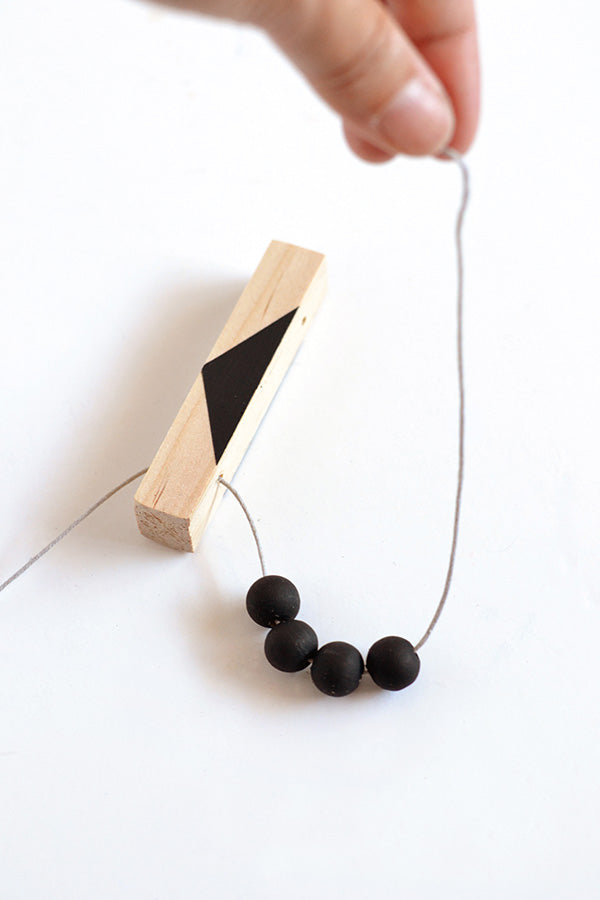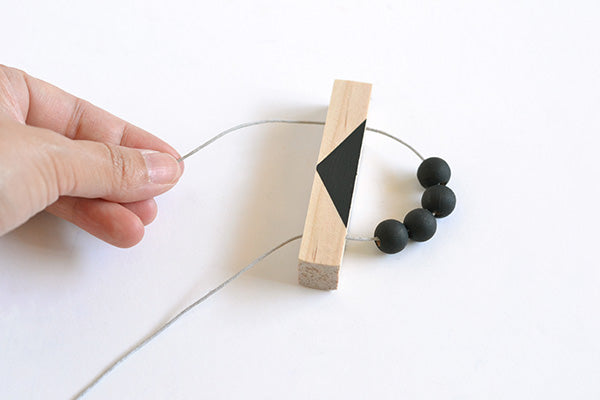 Then simply tie the two ends of the jewellery cord together and your necklace is complete!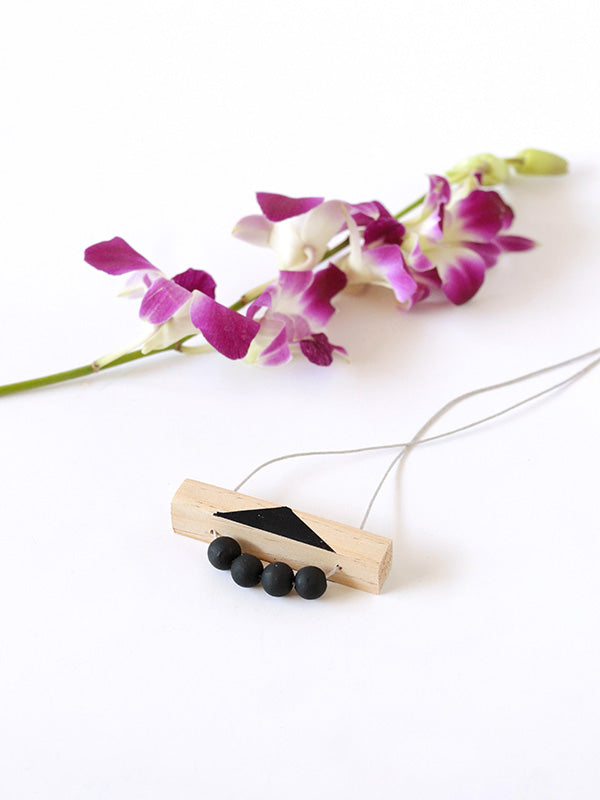 Now the whole idea of this project is to make a necklace that suits your own personal taste using materials you have around the home, so don't be afraid to experiment! I love black accessories so I kept the paint on mine really minimal, but if you prefer a good helping of colour and you've got a killer stash of paints in your arsenal then go wild with those instead!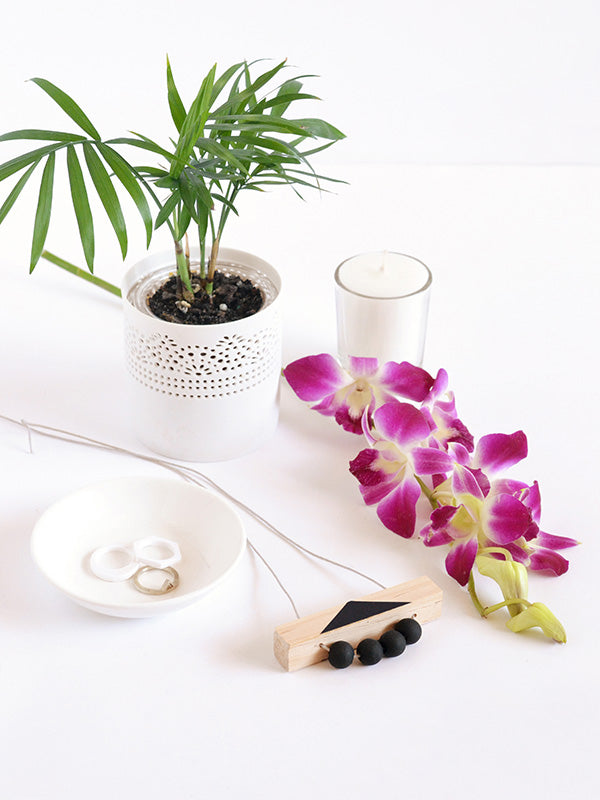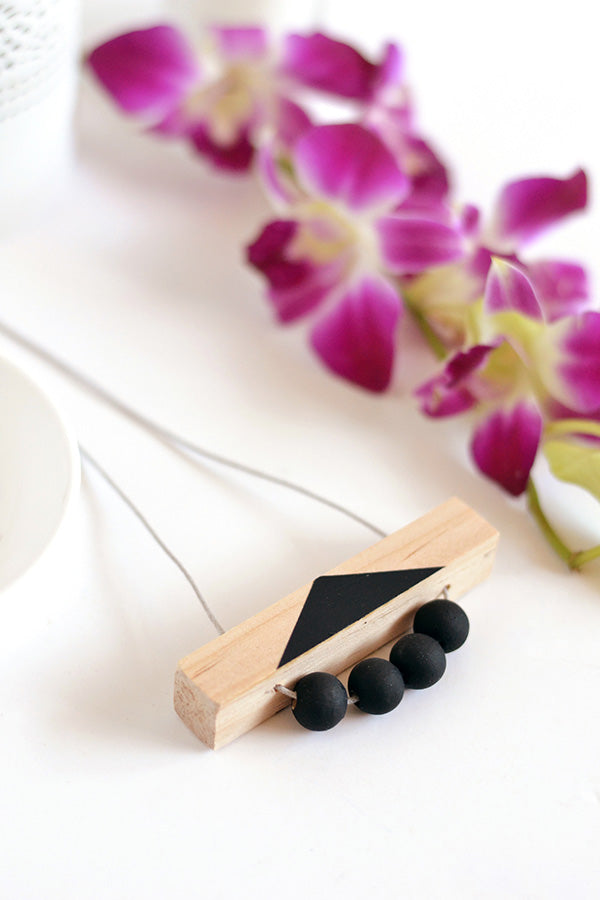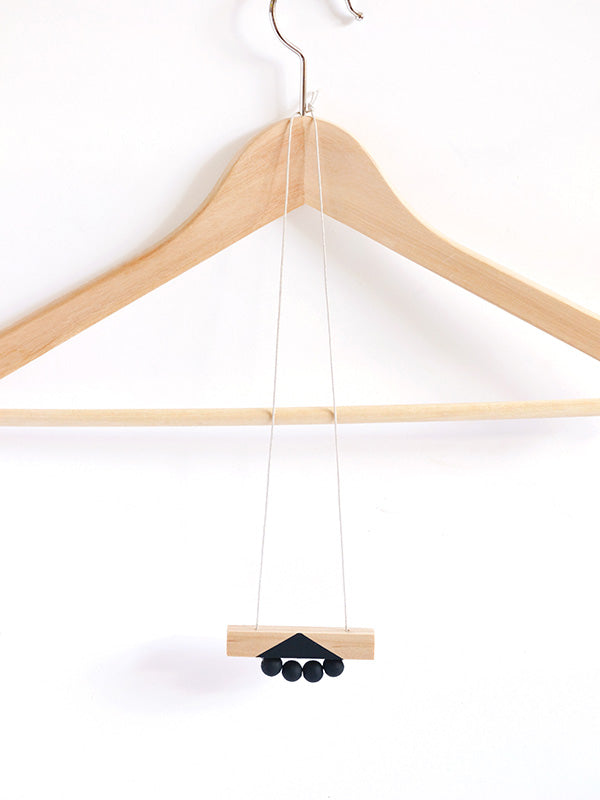 This would also be a great project for kids… just cut the wood bar for them and then let them go nuts with decorating and threading on beads, tassels or anything else their hearts desire. 😉
xx Steph