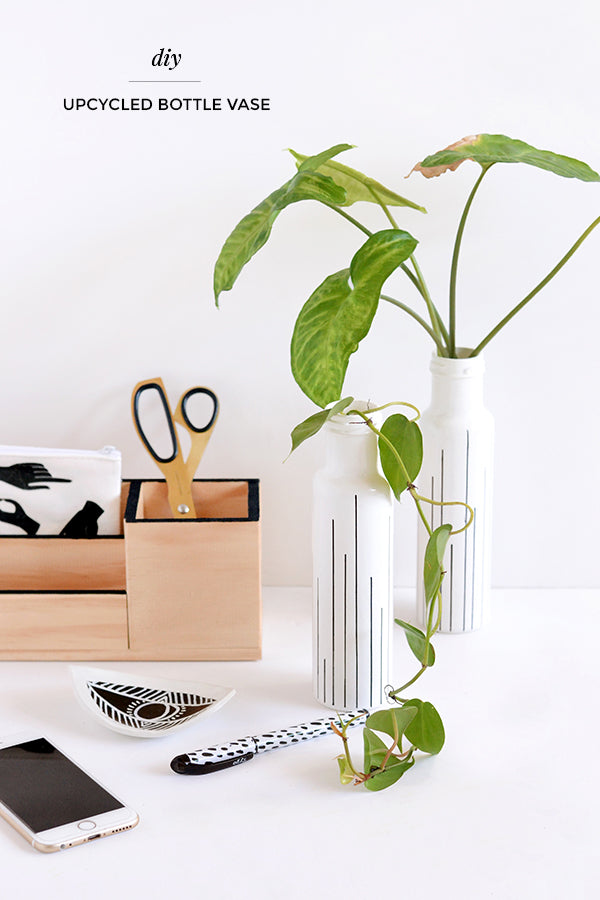 My husband came home from work the other day and presented me with an empty bottle. He said he'd kept it for me because it was a pretty shape and he thought I'd like it. Can I get a round of applause for this man of mine that knows me so well?
Over the course of the next two days, he proceeded to bring home two more bottles until I decided to tell him that three was probably enough! And once I had all three, I thought it'd be nice to use them as vases because my plants keep sending out offshoots that need to be nursed before they're replanted (on a side note, can you believe that MY plants are having babies? Me, the plant killer!).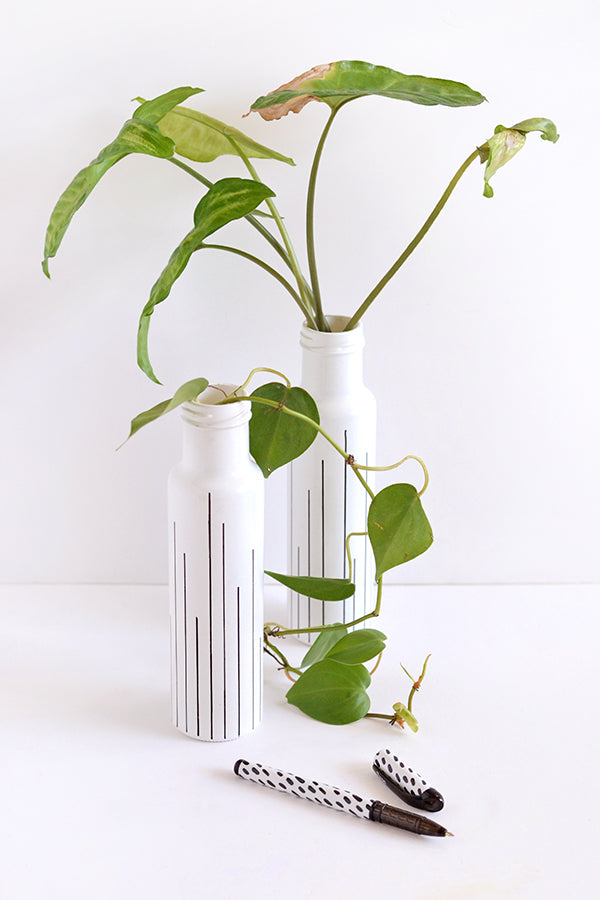 This project is one of those reeaaaaalllllly easy ones folks, so if you're in the mood for something simple to craft this weekend, get that spray paint out and follow along. 🙂
Materials
Step 1
Give your bottles a good clean, then take them outside and coat them with white spray paint.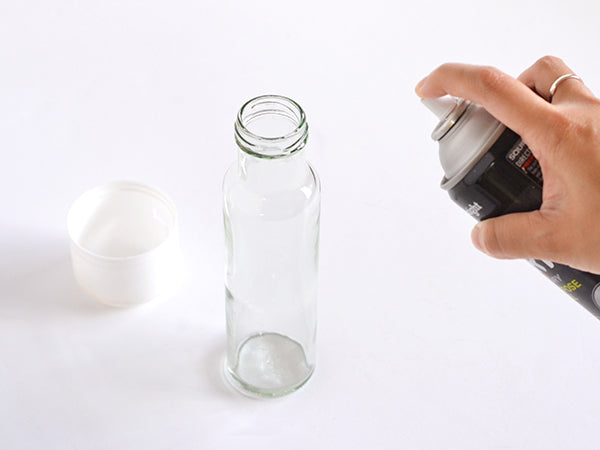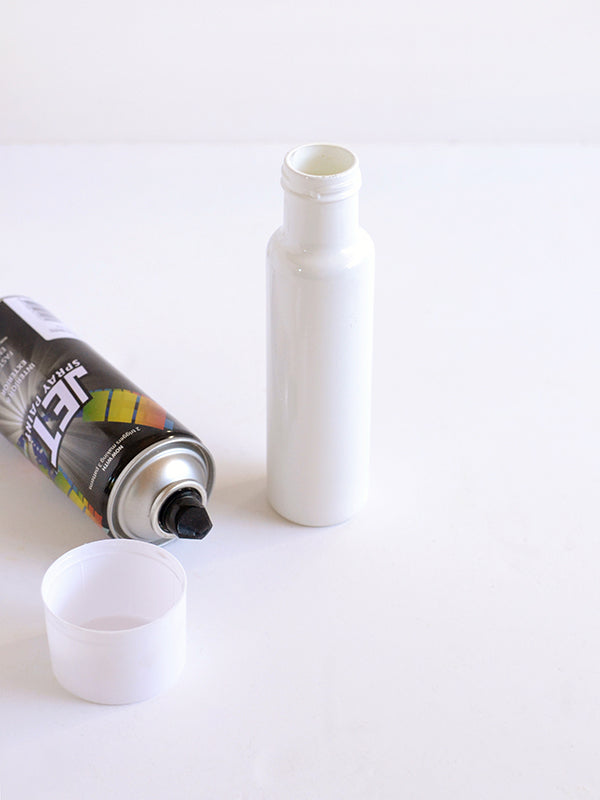 Step 2
With a ruler and black paint pen, start drawing lines at regular intervals around the circumference of your bottle. Stagger the lines, so that some are short, others long and some an in-between length.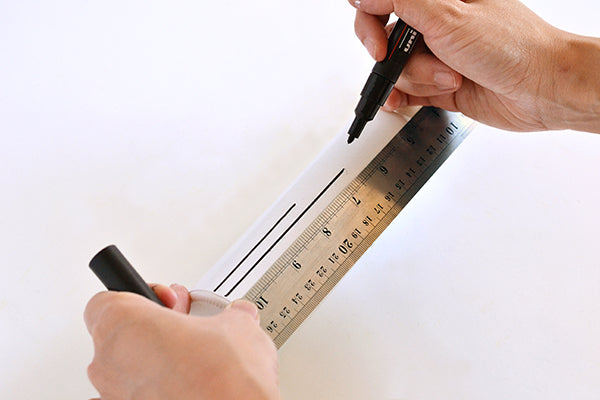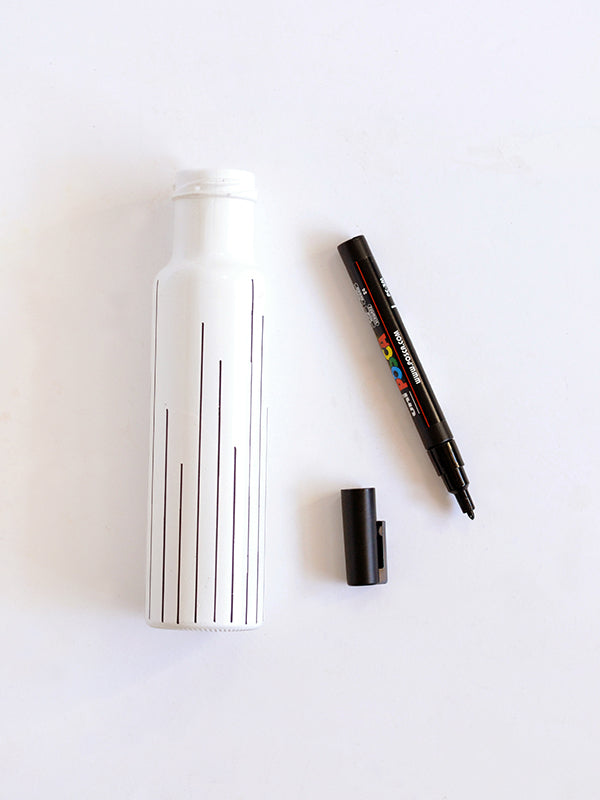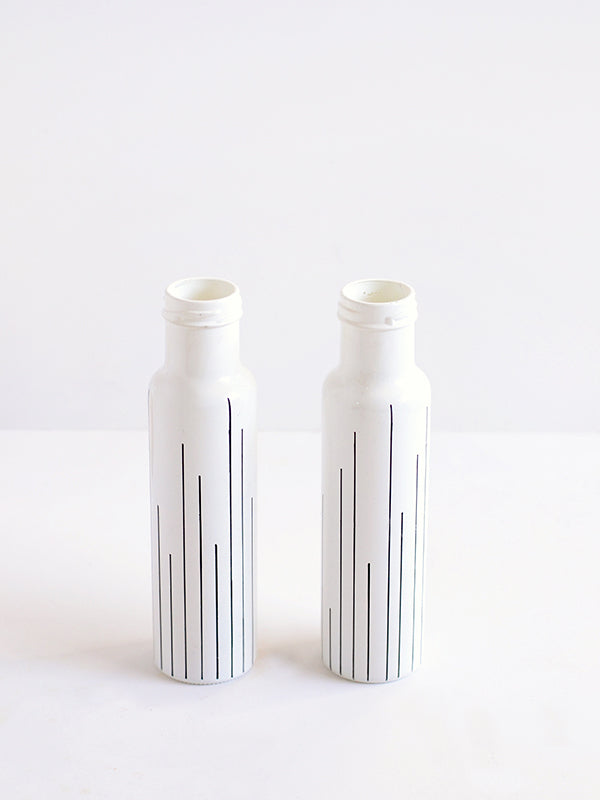 And that's all there is to it! See, I told you it was easy. 🙂
Important note – These bottles are purely decorative; I'm using them as vases and don't plan to wash them much. Spray paint and paint pens might rub off if your bottles are regularly cleaned (and definitely don't put them in the dishwasher!). If you're going to be washing your bottles frequently, I'd suggest using glass paint and firing it in the oven to set the paintwork.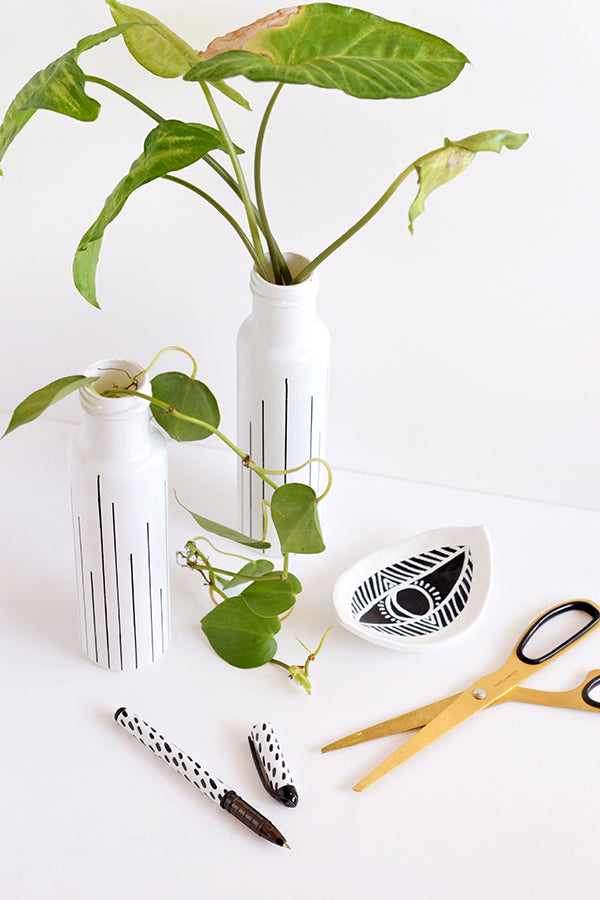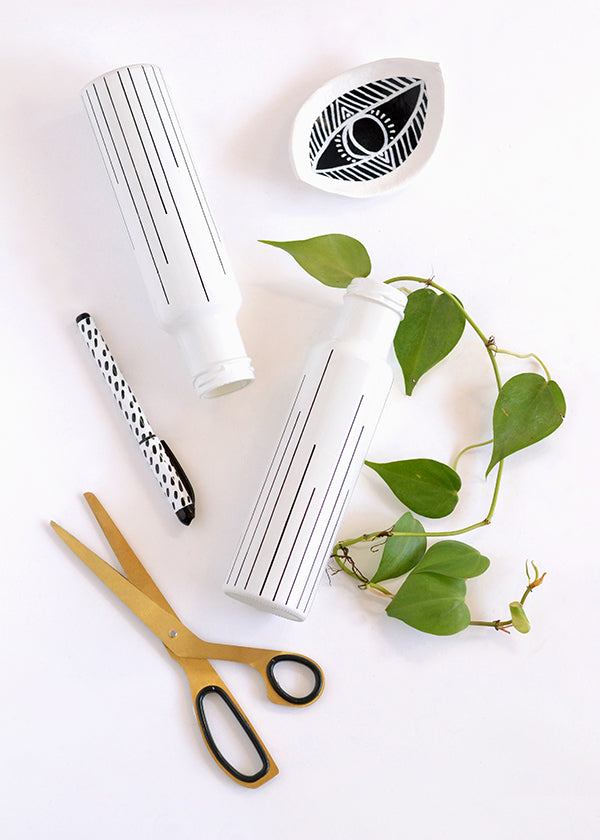 You might be wondering where the third bottle is of the three that my husband gave me to decorate? Well, like a lot of things this week this DIY didn't entirely go to plan and the third bottle (which I'd painted black as a nice contrast) got totally messed up. Oh well, two out of three ain't bad right?
xx Steph