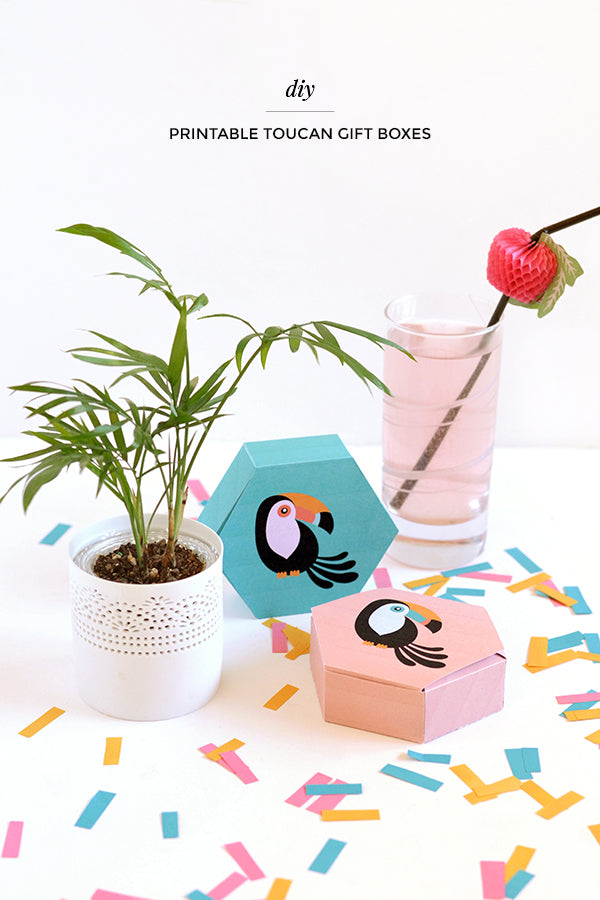 Given everyone's love affair with flamingoes, it feels a bit wrong to say this BUT… I think toucans might be my new favourite bird.
(as I typed that, I half expected a pink lightning bolt to shoot from the skies and strike me down!)
Whether or not anyone else feels the same way, I'm hooked on everything about toucans from their beautiful black feathers, to their splendid rainbow beaks and let's not forget their great taste in habitats (tropical rainforest anyone?).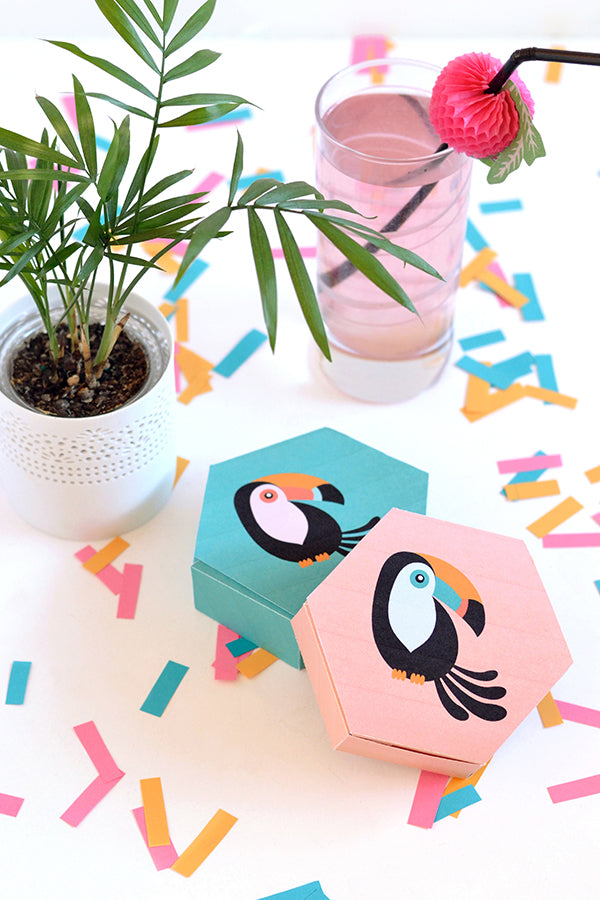 I feel a lot of toucan-themed DIYs coming on in the near future, so I've got my fingers crossed that you guys are as into them as I am. If you are, then you're going to love this printable – it's perfect for your next bright, summery party and it comes complete with cute illustration to satisfy any toucan fever you might have. 😉
See below for all the details and happy crafting!
Materials
Printable toucan gift box file (see the end of this post for the file)
White card
Glue or double-sided tape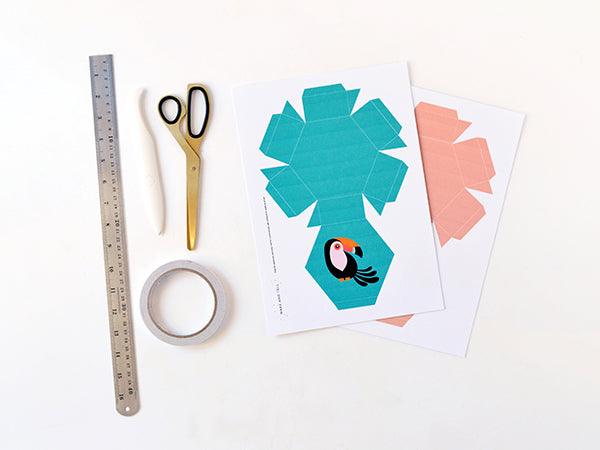 Step 1
Print the toucan gift box file onto good quality white card (see the end of this post to download the file).
Using a ruler and bone folder, score along each of the faint white lines in the print. There should be 19 lines in total that mark out the tabs, sides, top and bottom of the box.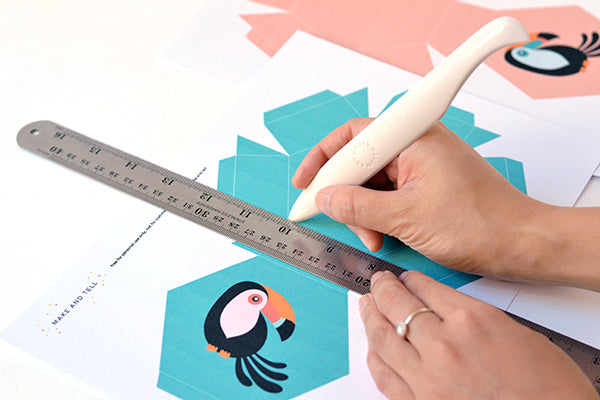 Step 2
Once you've scored along all the lines, cut out each of the boxes with a pair of scissors.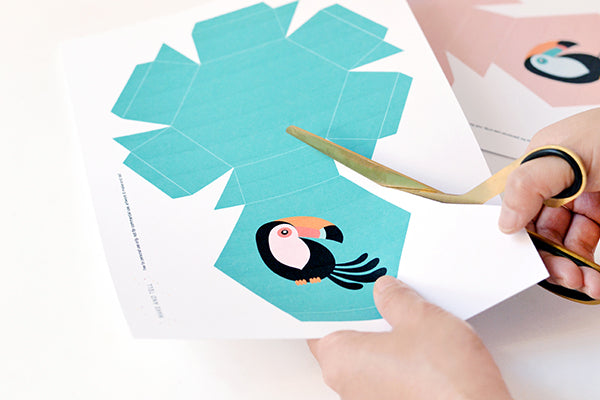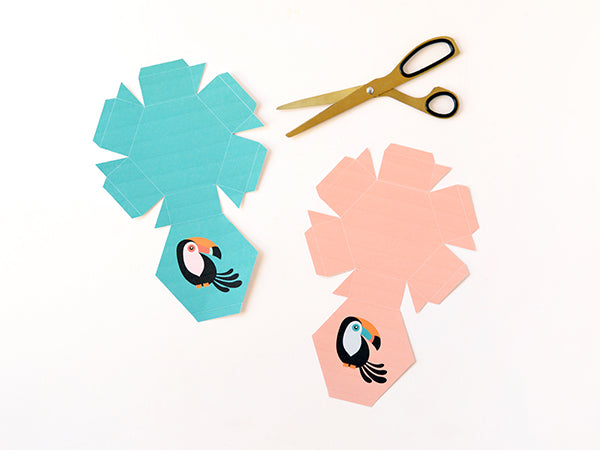 Step 3
Fold the boxes along the lines you scored earlier. As you do this, the box will start to take shape. You should be folding inwards so that the printed side of the box is on the outside and the white area is on the inside.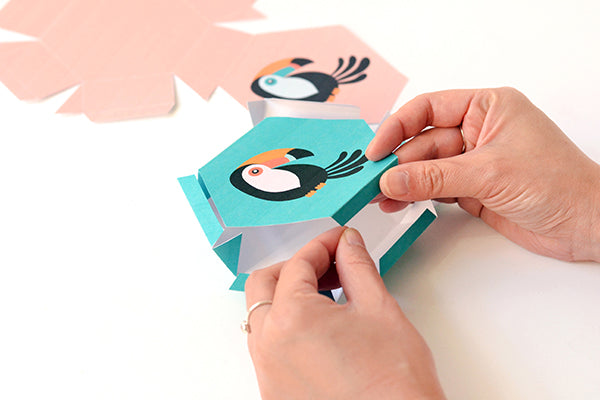 Step 4
Apply glue or double-sided tape to each of the small triangular tabs on the box (there are 6 in total).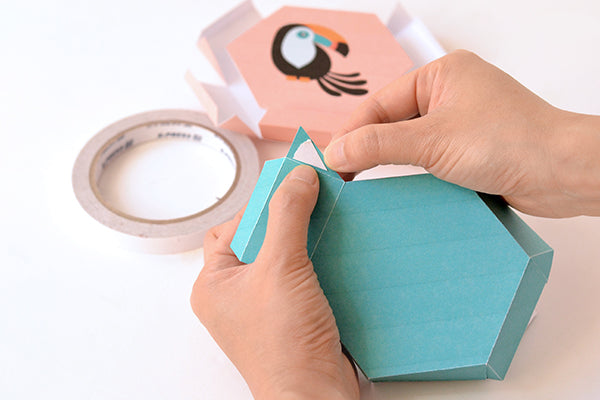 Step 5
Stick each tab to the side of the box that's directly next to it.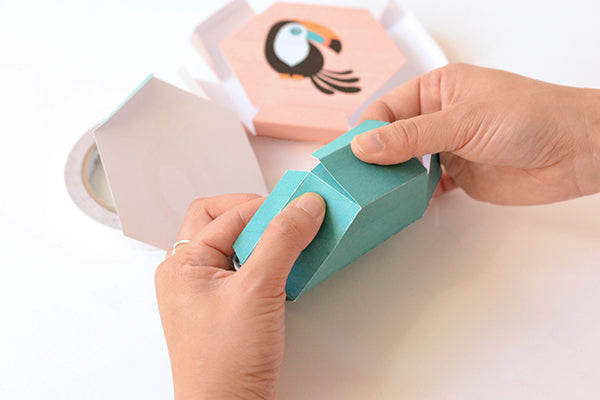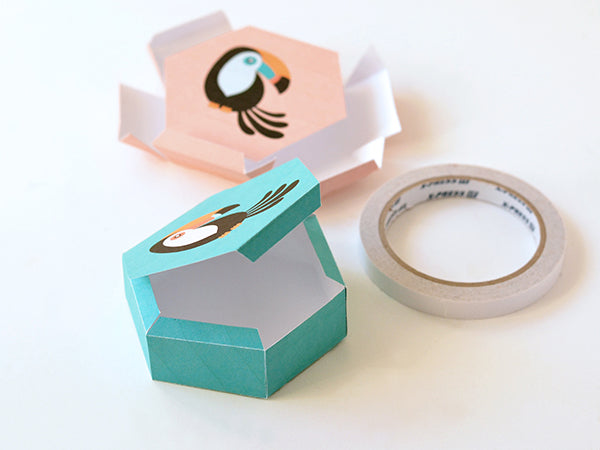 Once all the tabs are stuck down, simply close the lid and your boxes are complete!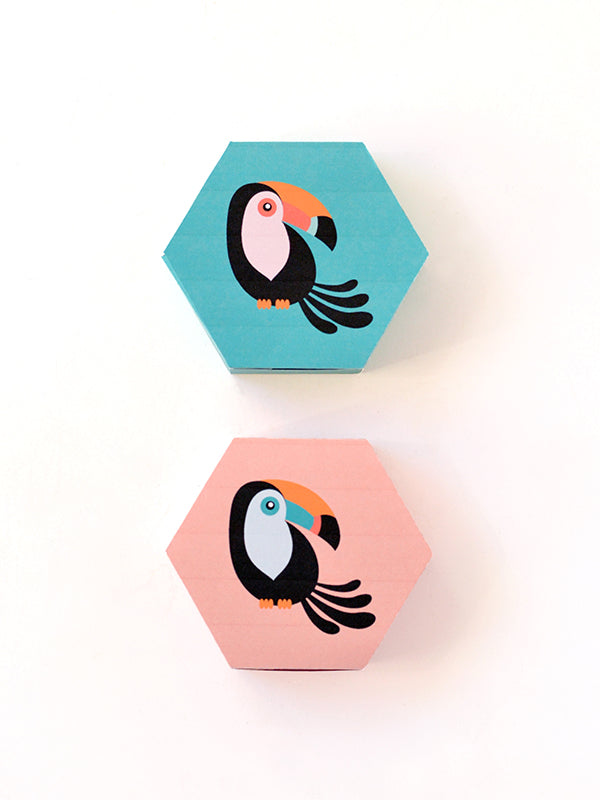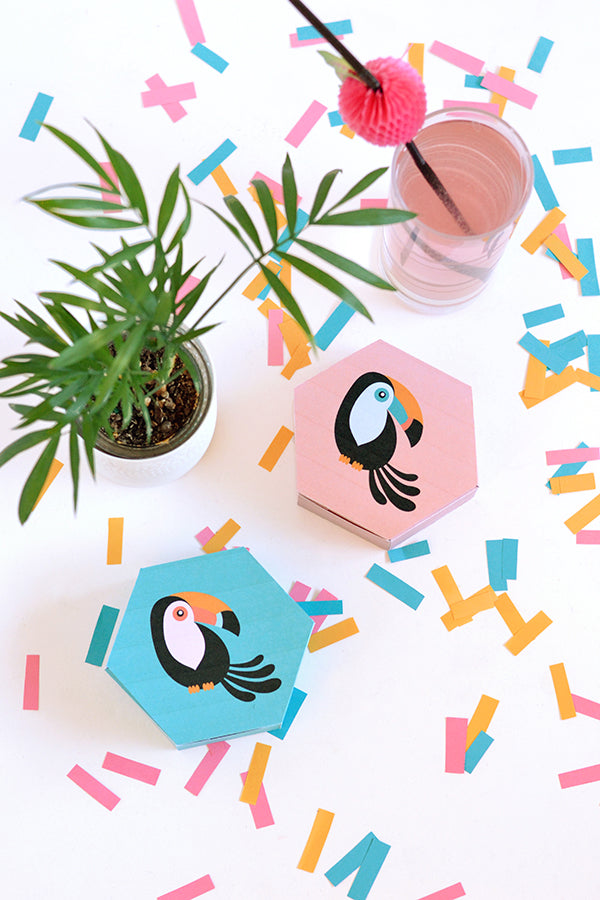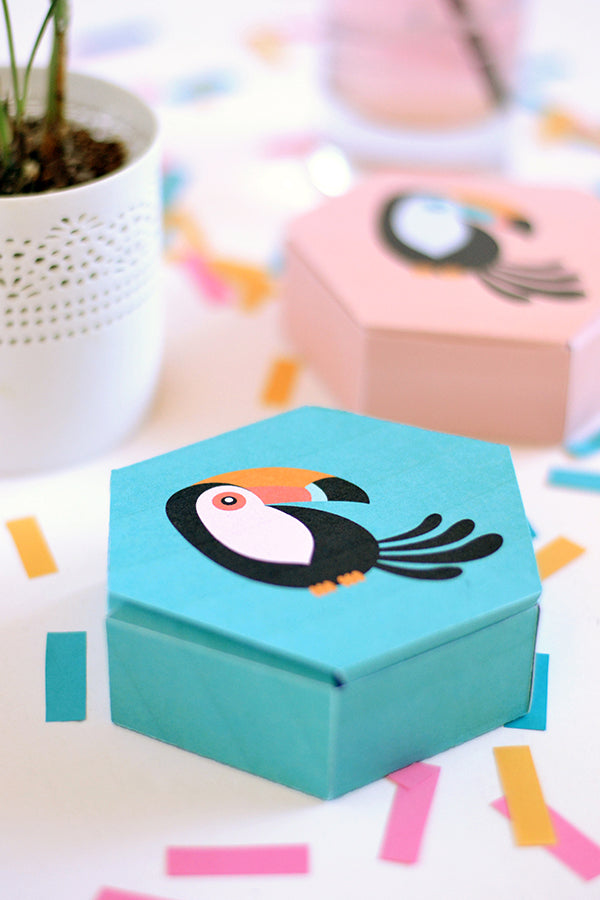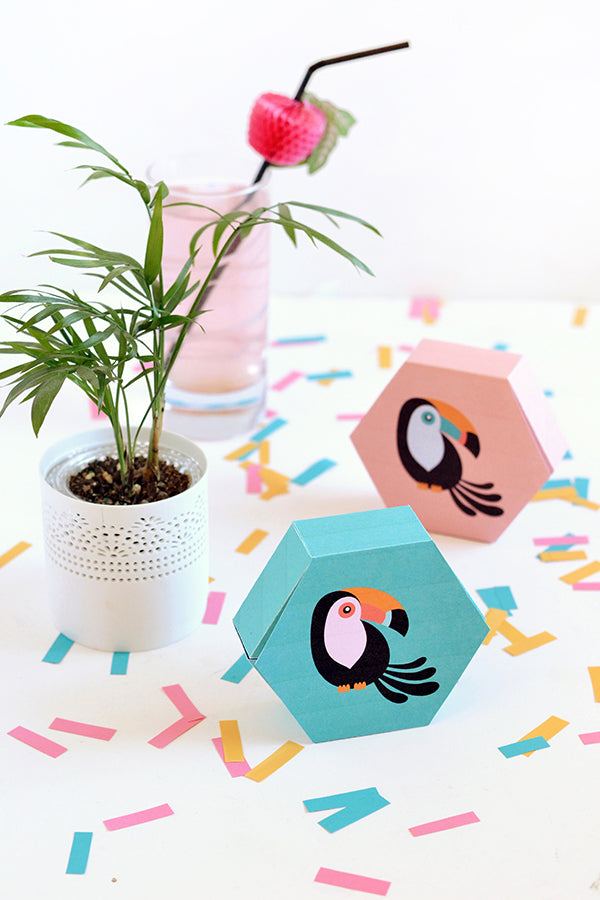 So what do you think? Have I gotten you hooked on my colourful feathered friends yet? If not, that's okay, we've got plenty of time for me to slowly win you over. 😉
Oh, and if by chance you've caught my toucan fever, make sure you sign up for my newsletter – the next one's coming out in a few days and it'll have some matching toucan gift tags that go perfectly with these little gift boxes. Yay!

xx Steph