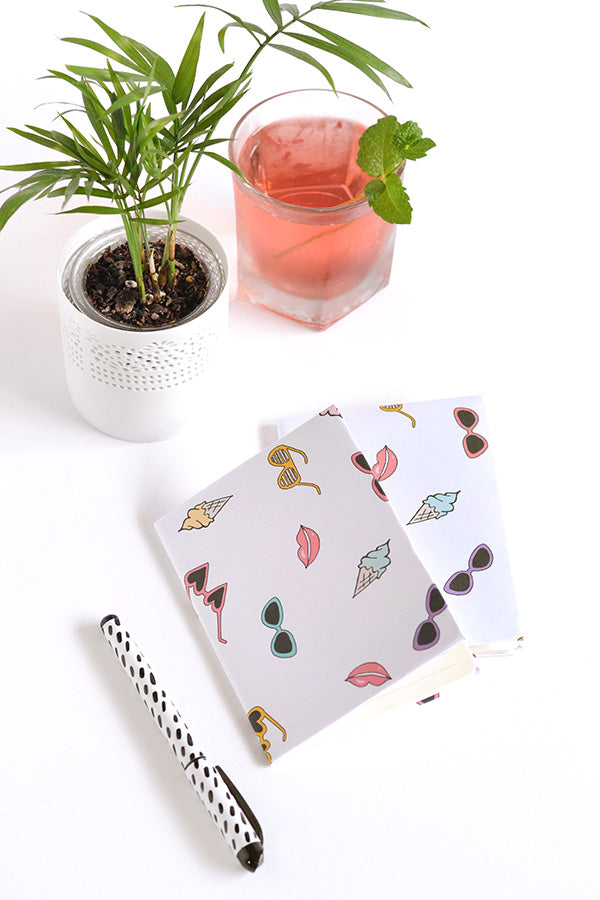 Summer's almost over and while the weather threatens to remain as hot as ever as we transition to autumn, I couldn't help but put together a little fond farewell to the warmer months (gosh I'm cheesy sometimes) with these summer lovin' notebook covers!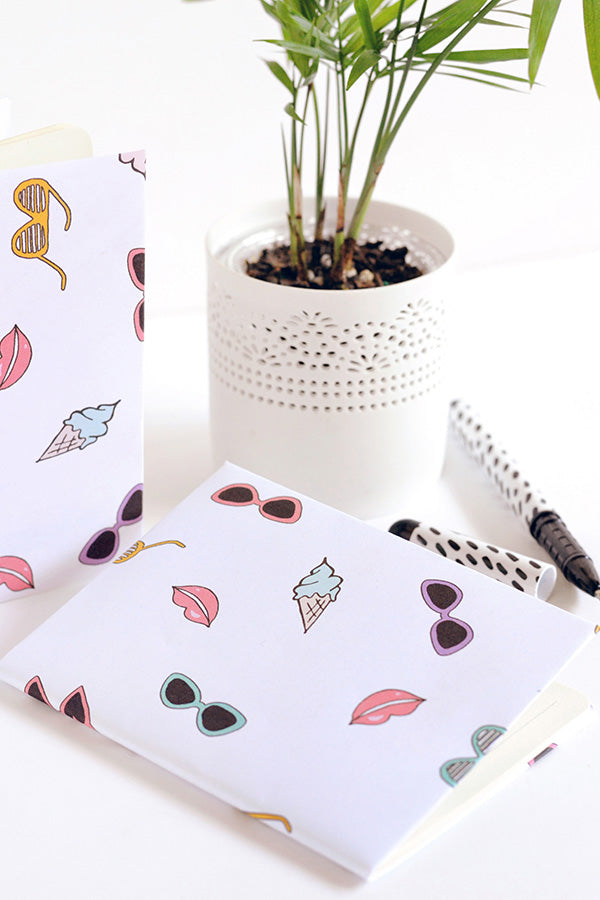 Despite the fact that I've rather unpleasantly sweated and sweltered my way through the last few months, summer still remains my favourite time of the year. I mean, there's Christmas for starters, not to mention holidays, beach visits, fruity cocktails, seafood… the list goes on!
And while I didn't fit all of those delightful things into these printable covers, I did manage to include some ice-cream and lots of sunnies so we can all reminisce about those chill-out-at-the-beach type days.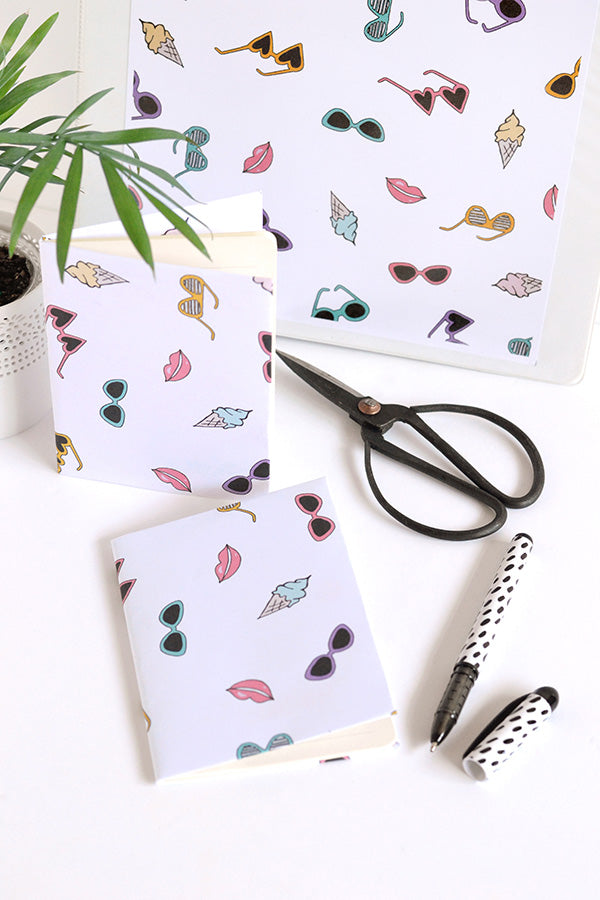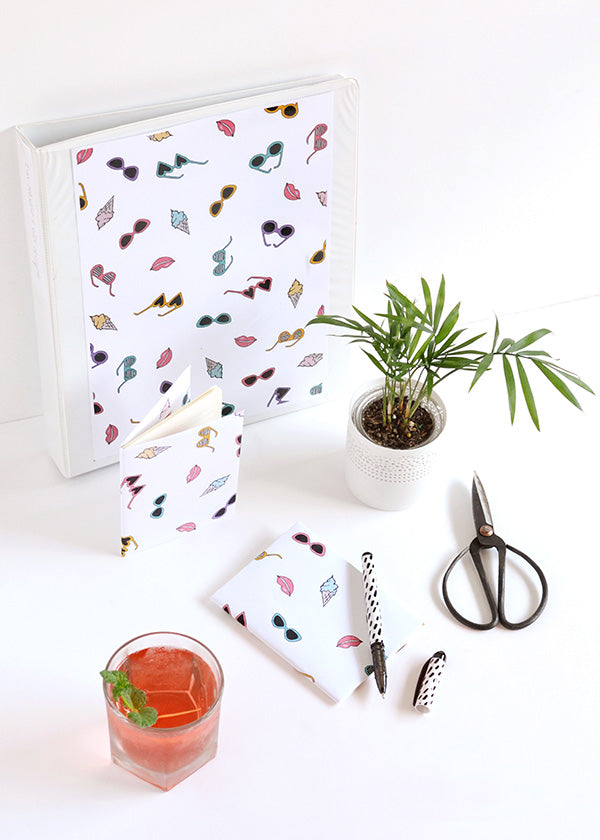 There are several ways to use these bad boys – you can print out the full page onto A4 (or letter) sized paper and stick it into the front of a binder, or you can buy pocket notebooks like these or these and glue the covers onto the front. See the printable file for more instructions and happy crafting!

Printable Summer Lovin' notebook covers
xx Steph
ps. The smart cookies out there might have noticed that these notebook covers are essentially a sheet of patterned paper. So don't feel you have to be restricted to notebooks – use these to cover your gifts, or as wall art… the sky's the limit!