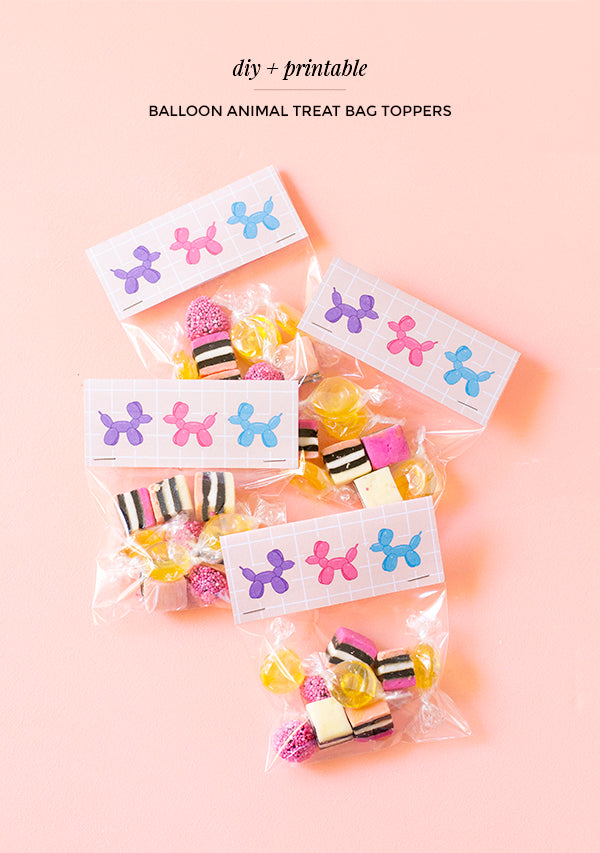 I feel like balloon animals have been moving up in the world of late. They used to be sort of 'standard fair' at parties, but suddenly they're all kinds of super cute and before we know it, they'll be as popular as their unicorn, flamingo and pineapple cousins. Which is a-okay with me; I love a good balloon animal. Actually, if I'm being honest, it's more of a love-terror relationship; I adore how they look, but I'm afraid to try making them myself because I can't stand it when balloons burst!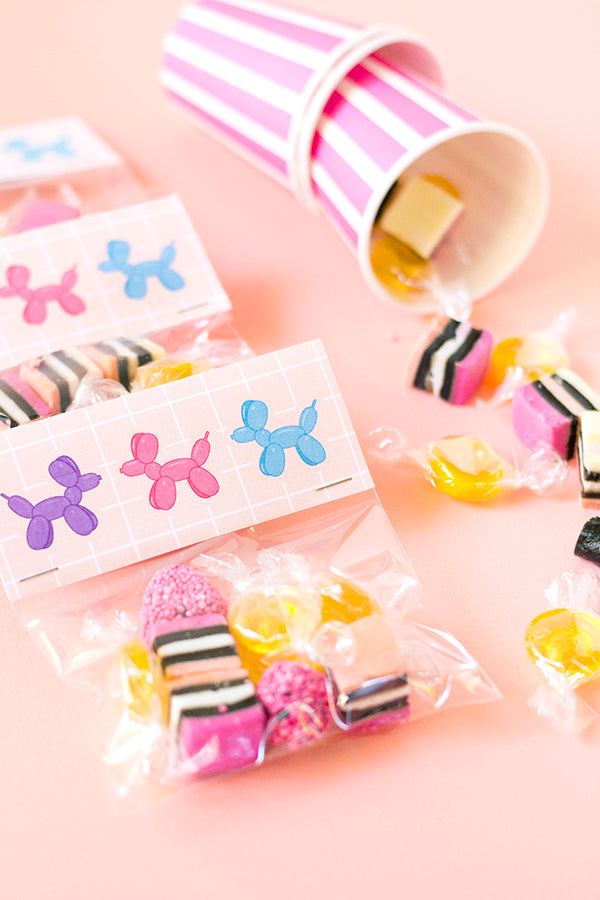 So I guess getting them on my party materials in printed form is the best kind of compromise for someone like me who's scared of loud noises. I'm such a 'fraidy cat. 😀
If you happen to have a shindig coming up or you just want to show your favourite peeps some love, print these down and attach them to packets full of sweets – before you know it, you'll be everyone's best friend!
Materials
Printable balloon animal treat bag toppers (see the end of this post to download)
White A4 card
Bone folder
Ruler
Scissors
Stapler
Cello bags (the file is designed to fit bags that are 12cm/4.75 inches wide)
Candy! 🙂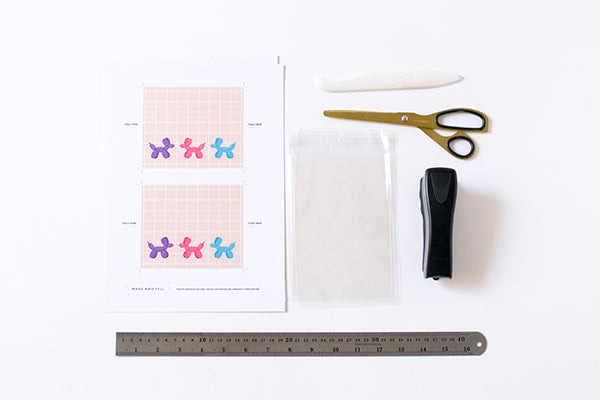 Step 1
Print the balloon animal treat bag topper file onto white card (see the end of this post to download). With a ruler and bone folder, score across the centre of each treat bag topper where it says 'fold here'.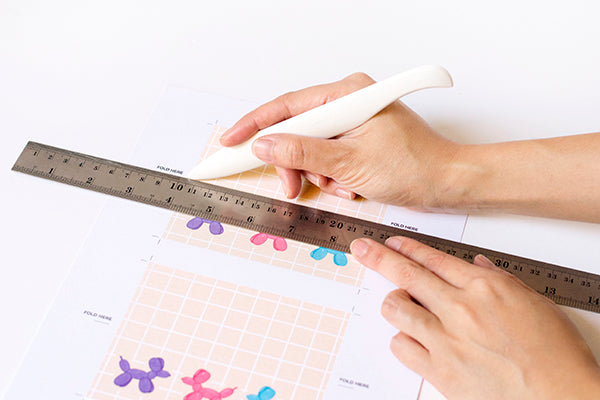 Step 2
Cut out each of the treat bag toppers.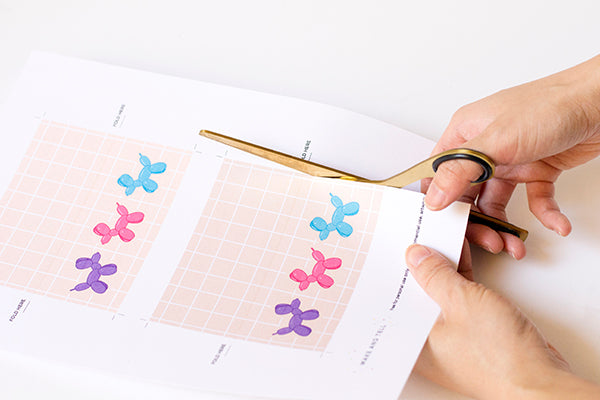 Step 3
Fold each topper along the line you scored in Step 1.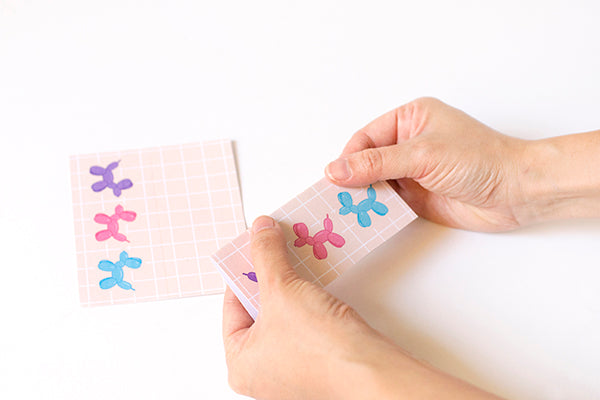 Step 4
Fill your cello bag with your favourite treats. 🙂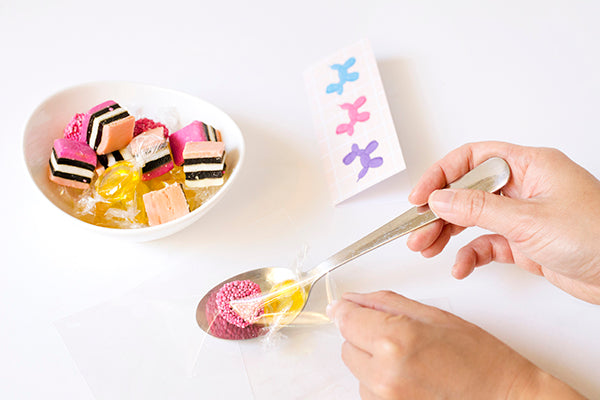 Step 5
Place a treat bag topper over the open end of each cello bag and staple in place.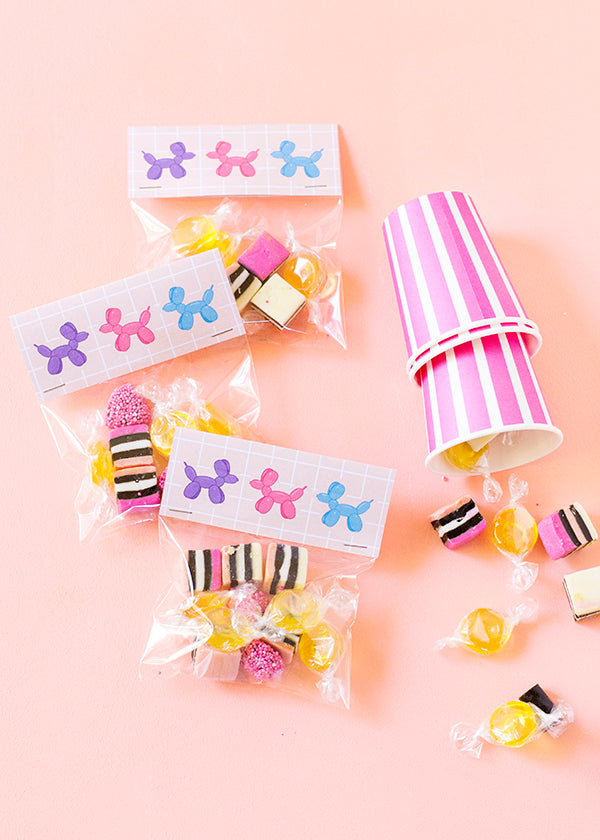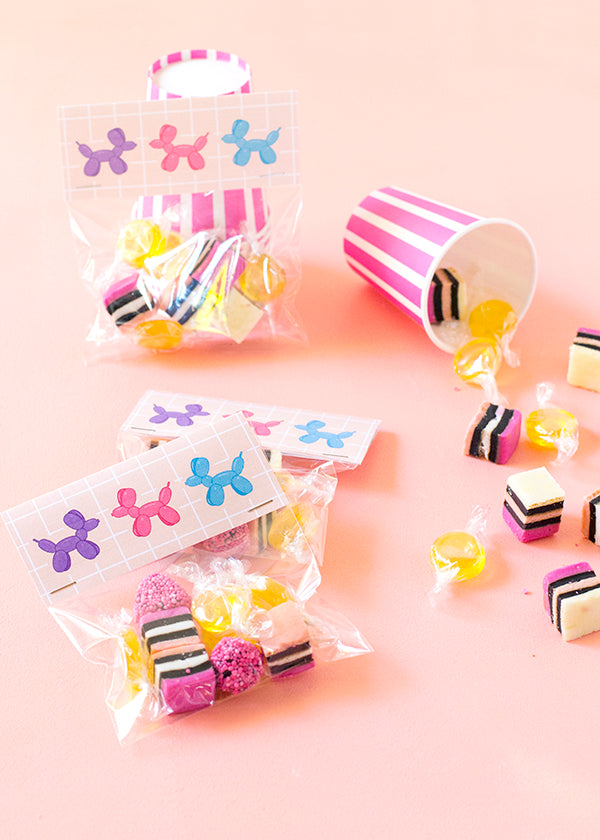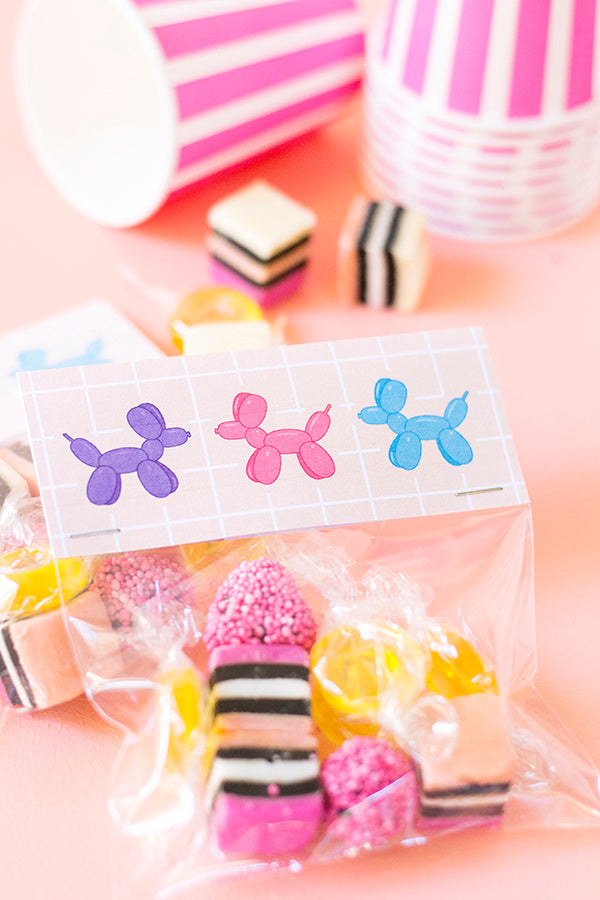 Not too shabby for 5 minutes work hey? For best results, try eating at least one piece of candy for every bag you fill – after all, you'll need to keep up your sugar levels for all that hard crafting work you're doing! 😉

Balloon animal treat bag topper printable
xx Steph